Captivating, charming, Cartier
A cultured collection of chic
1 - Cactus de Cartier Ring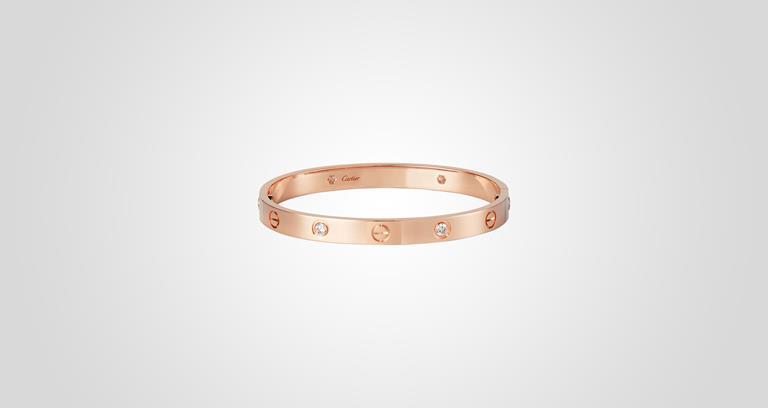 2 - Love Bracelet 4 Diamonds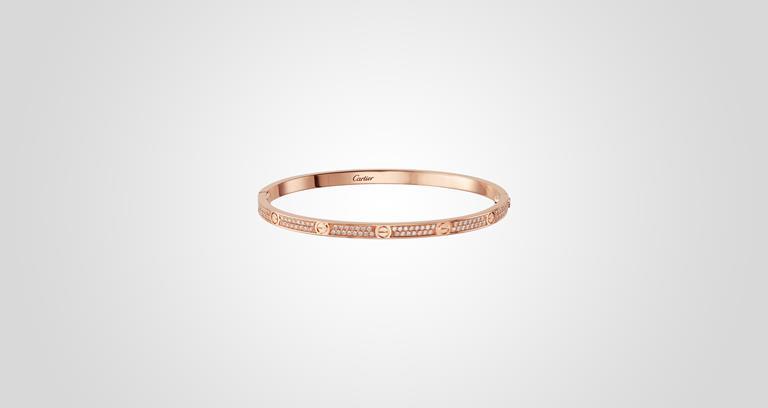 3 - Love Bracelet Small Model Paved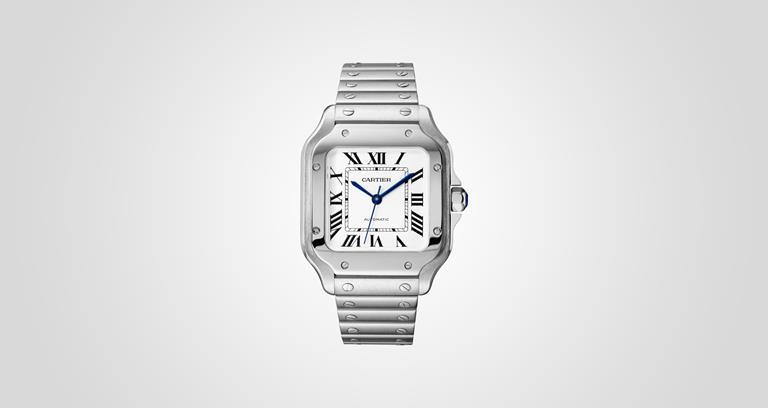 4 - Santos de Cartier Watch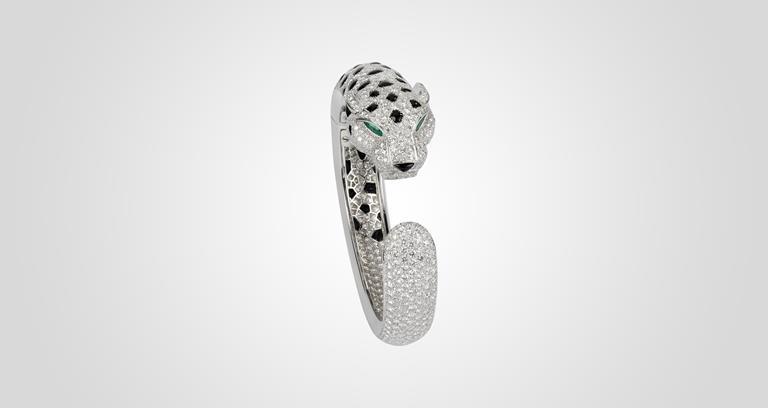 5 - Panthère de Cartier Bracelet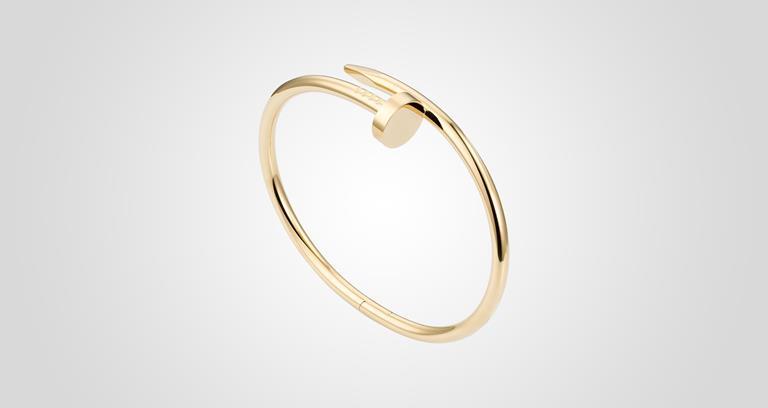 6 - Juste un Clou Bracelet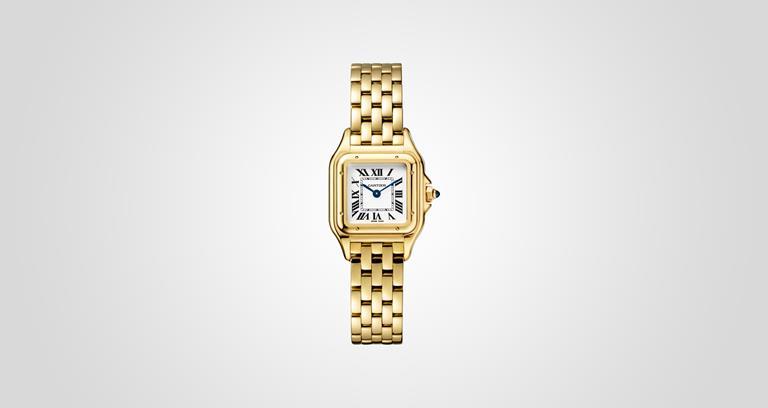 7 - Panthère de Cartier Watch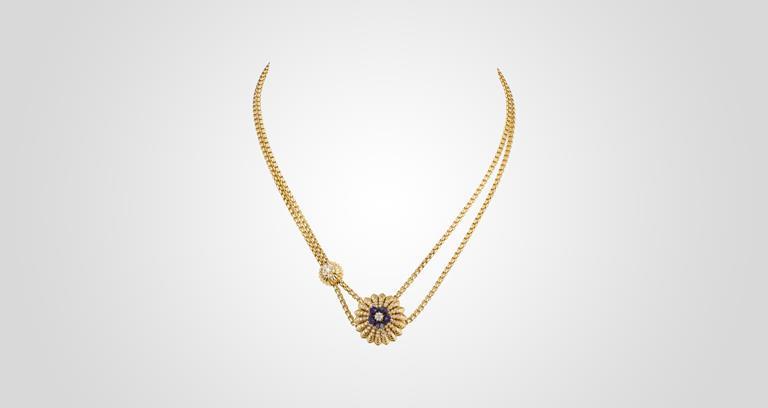 8 - Cactus de Cartier Necklace
Sponsored by

This collection of eight sophisticated items highlights Cartier's stylish innovation; once again remaining a forerunner in the world of high-end jewellery and watches.
1 - Cactus de Cartier Ring, pink gold, spinels, diamonds
A free-spirited collection of powerful, sculptural jewellery that makes a bold statement. Putting a twist on traditional sources of inspiration, Cartier reveals the secret beauty of these fascinating plants that we dare not touch, but observe from afar. See this model at cartier.com
2 - 3 Love Bracelet 4 Diamonds and Love Bracelet Small Model Paved, pink gold, diamonds
A child of 1970s New York, the LOVE collection remains an iconic symbol of love that transgresses convention. The screw motifs, oval shape and undeniable elegance establish the piece as a timeless tribute to passionate romance. Studded with yellow-gold or rose-gold diamonds: how far would you go for love? See the Love Bracelet 4 Diamonds at cartier.com and the Love Bracelet Small Model Paved at cartier.com.
4 - Santos de Cartier Watch, medium model, automatic, steel
1904, Louis Cartier granted the wish of the famous Brazilian aviator Alberto Santos-Dumont: to be able to tell the time while flying. The birth of one of the first wristwatches sealed the bonds of friendship between these two pioneers. The rounded angles of the dial, the seamless curve of the horns and the exposed screws made for an iconic timepiece that would inspire countless reinterpretations. See this model at cartier.com


5 - Panthère de Cartier Bracelet, platinum, emeralds, onyx, diamonds
The panther, the symbolic animal of Cartier, made its first appearance in the Maison's collections in 1914. Louis Cartier was the first to tame the mythic animal and his colleague Jeanne Toussaint turned it into a legend. The panther can be fierce, playful, or lovable, displaying all the facets of its liberated personality from one collection to the next. See this model at cartier.com


6 - Juste un Clou Bracelet, yellow gold
A nail becomes jewellery. Designed in 1970s New York, the first Juste un Clou bracelet reflected a wild, freewheeling era. Bold, modern and innovative, this Juste un Clou offers a creative twist on a familiar object. This collection transcends the everyday, making the ordinary exquisite, for him and for her. See this model at cartier.com
7 - Panthère de Cartier Watch, small model, yellow gold
A watch that is also a beautiful piece of jewellery, Panthère de Cartier is one of the most distinctive Cartier designs. Created in the 1980s and more contemporary than ever, it is a true style icon for women who never go unnoticed. See this model at cartier.com
8 - Cactus de Cartier Necklace, yellow gold, lapis lazuli, diamonds
A free-spirited collection of powerful, sculptural jewellery that makes a bold statement. Putting a twist on traditional sources of inspiration, Cartier reveals the secret beauty of these fascinating plants that we dare not touch, but observe from afar. See this model at cartier.com