Rolls-Royce Cullinan scale replica
Personalisation in every dimension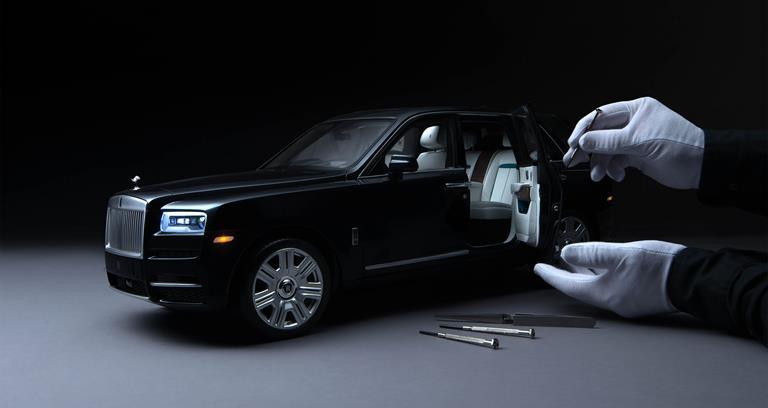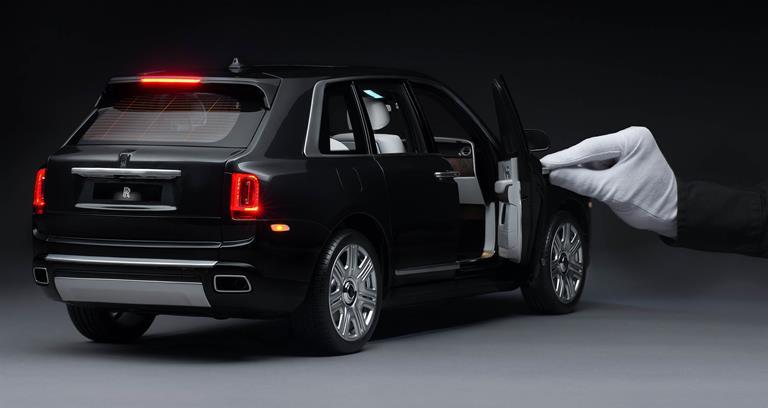 Rolls-Royce Bespoke has a reputation for outputting top-quality fully customised vehicles – and accompanying paraphernalia. Both are combined with the marque's latest (and perhaps smallest) launch to date, 1:8 scale replicas of their Cullinan model, which are true to the original in every aspect. And, as with its larger cousins, these models are fully customisable – whether you're looking to create a unique piece of art or a model version of your life-sized Cullinan.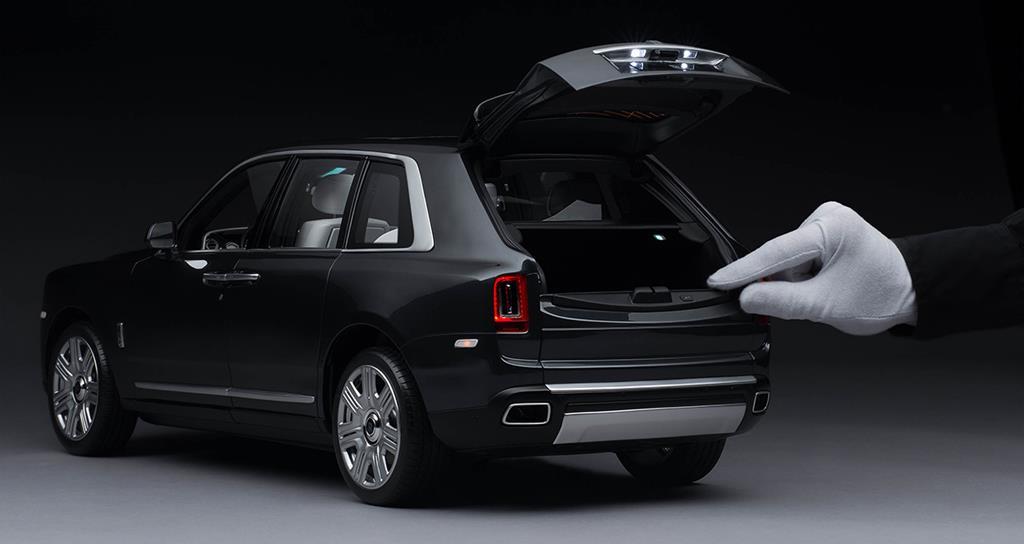 Much like Rolls-Royce vehicles, each replica is individually handcrafted, with over 1,000 components painstakingly assembled to the customer's specifications. This can take almost 500 hours, which is over half the time required to build the full-sized version. The painting, also done by hand, is from Rolls-Royce's colour-matched paint, and the polishing is, again, to the marque's precise specifications. In total, approximately 40,000 colours are available, as are clients' own bespoke colours they have previously designed.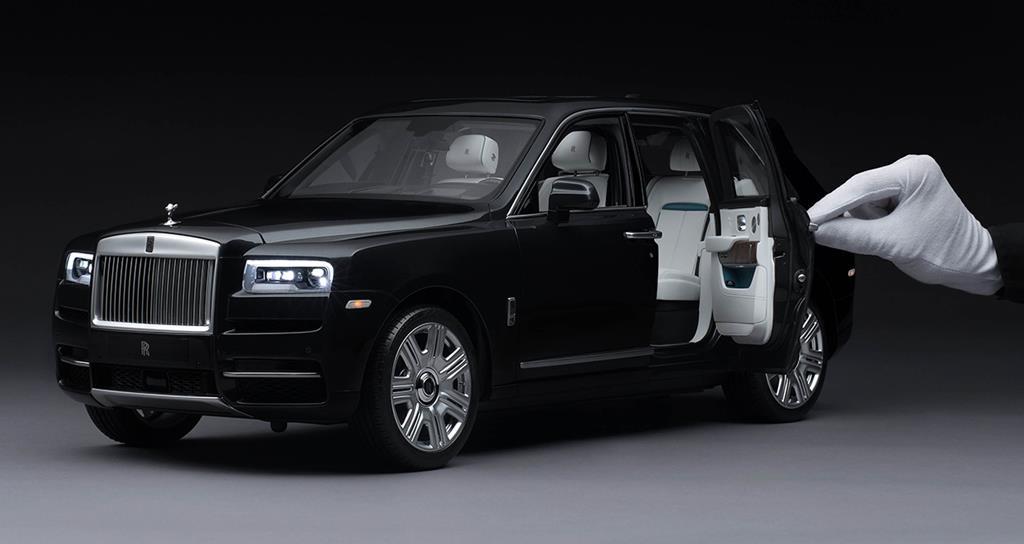 Lifting the bonnet reveals a miniature copy of the 6.75-litre twin-turbocharged V12 engine, but sadly lacking the power of the original. Opening the doors reveals an interior that boasts the same attention to detail – headrest embroidery, wood finishes, seat stitching and more. Furthermore, the fully working exterior beams are powered on and off by a Cullinan-branded remote. These bespoke options are, again, fully customisable, so purchasing one allows the recreation of an existing vehicle or the design of a future project, all in 1:8 scale form.