Rolls-Royce Champagne Chest
Motoring excellence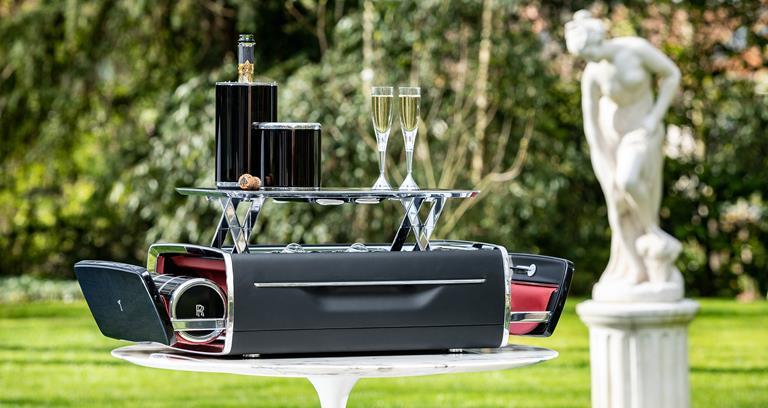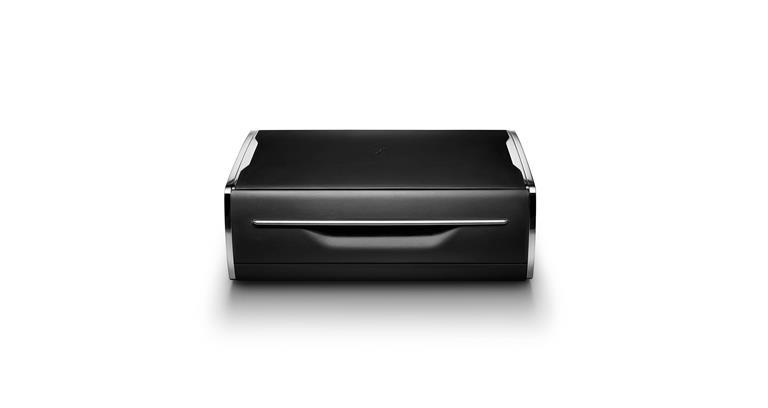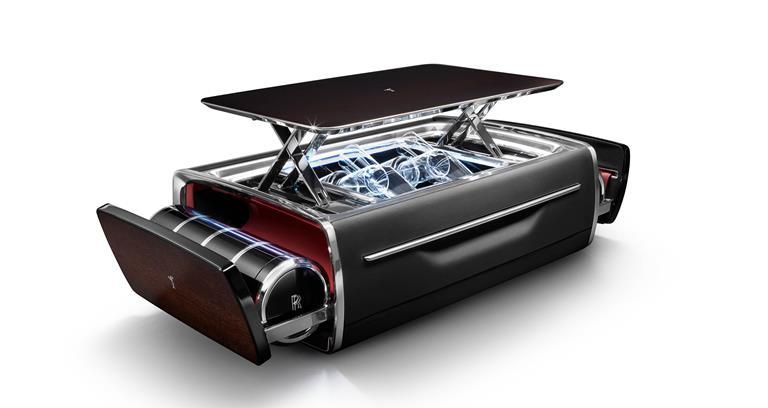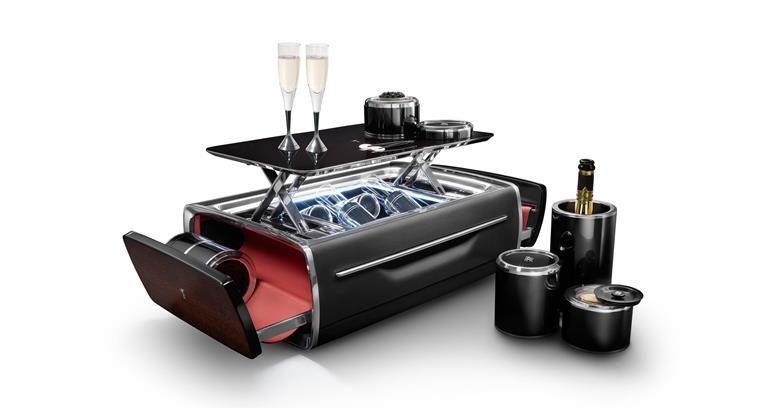 An opulent champagne chest is the latest development in The Rolls-Royce Bespoke Program. A combination of high-quality materials twinned with modern technology, the chest is assembled with the marque's renowned fastidious attention to detail and sterling construction quality.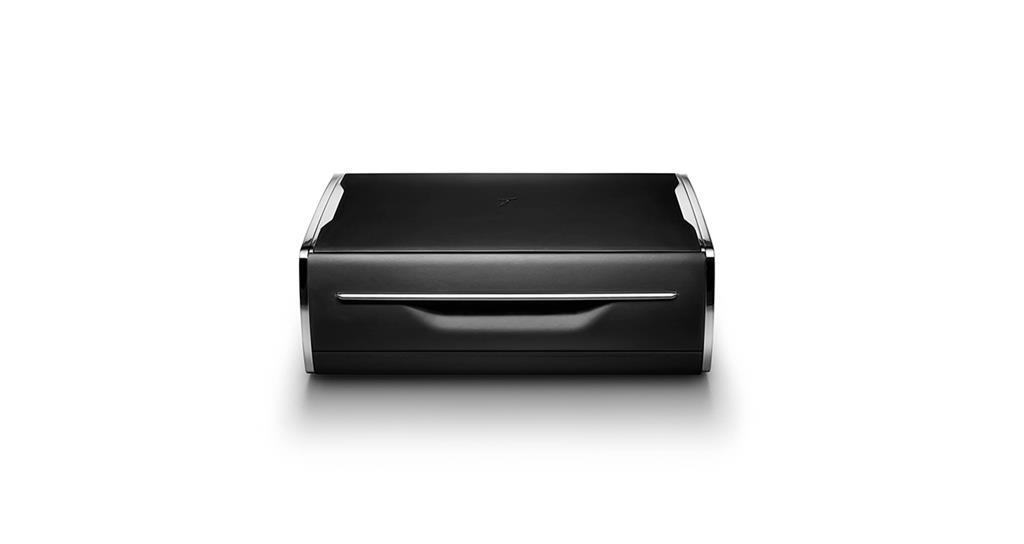 Built from machined aluminium and carbon and black, supplemented by full-grained leather and Tudor-oak wood, this stylish collector's item has several configurations to stock cooled champagne, appetisers and two 30g servings of caviar – ideal for a pitstop on a long journey. Four sparkling hand-blown champagne flutes, soft cotton serviettes embroidered with the Rolls-Royce logo and two pearl spoons with anodised aluminium grips are also accommodated to enhance the experience.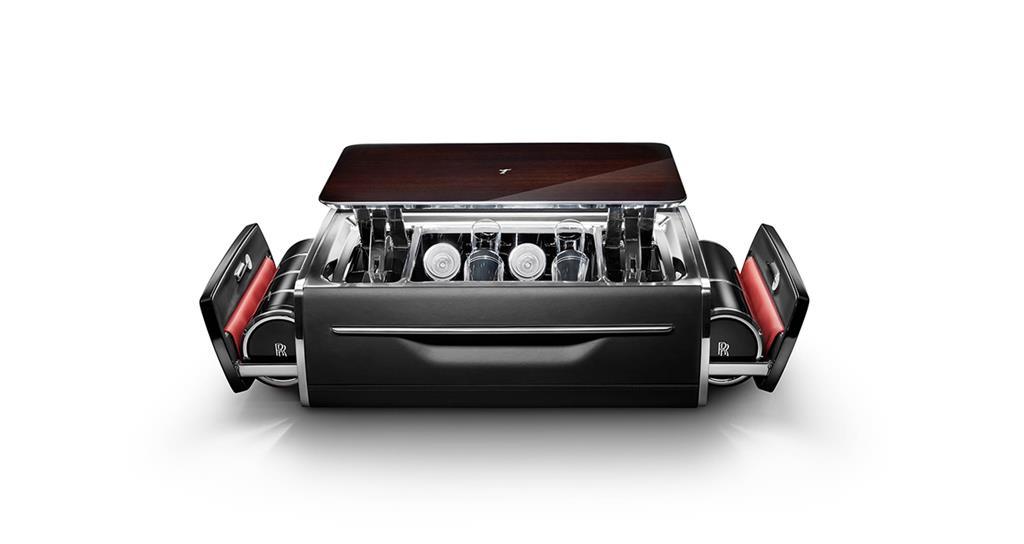 At the press of the button, the sides of the chest unfold to reveal contents that are chilled to the optimum drinking or dining temperature by black anodised aluminium and carbon coolers (also boasting the Rolls-Royce logo), while the Tudor-oak wood lid with a laser-cut stainless steel insert doubles as a serving table.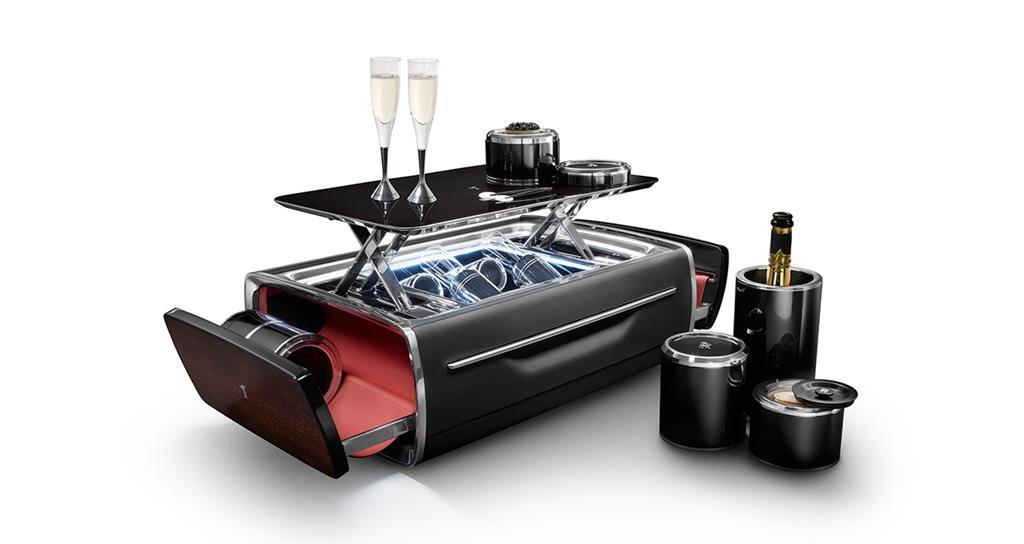 Customised colour and material requests can also be accommodated by The Rolls-Royce Bespoke Team. The Champagne Chest will soon be available for purchase from authorised Rolls-Royce dealers.