Musée Atelier Audemars Piguet
A glass home to haute horlogerie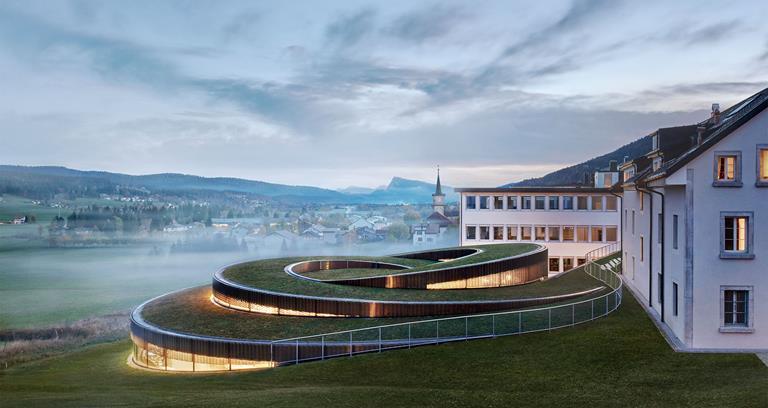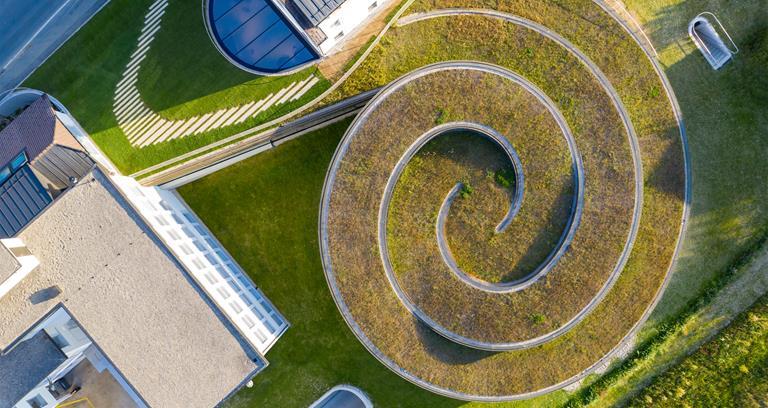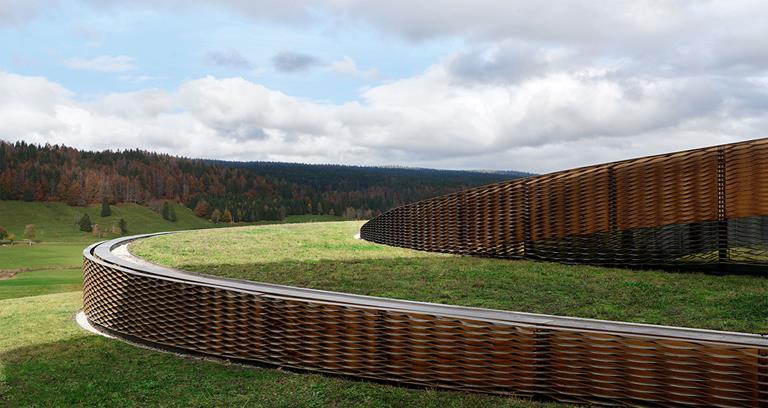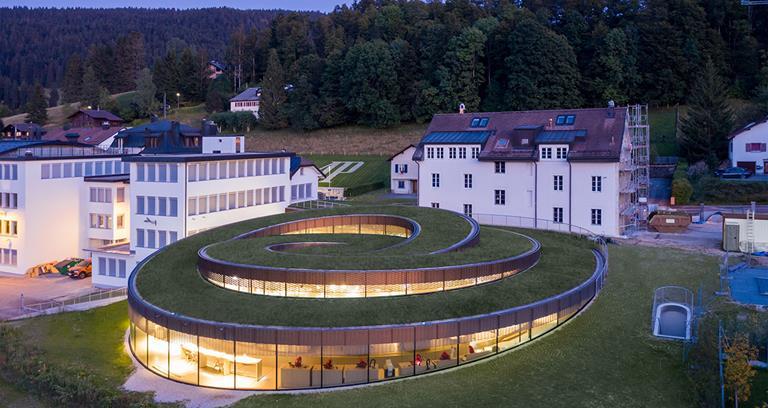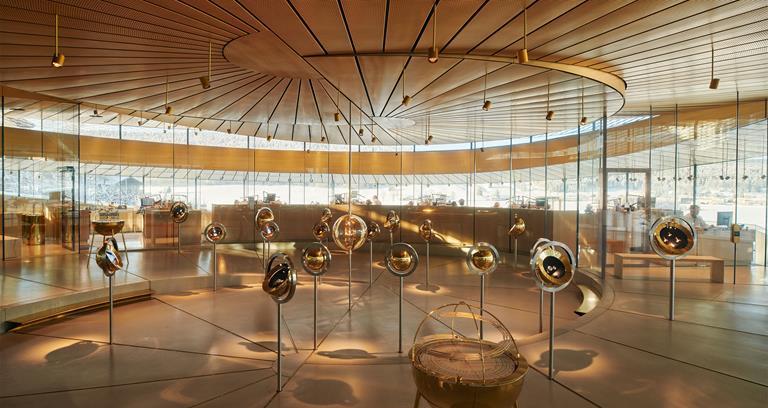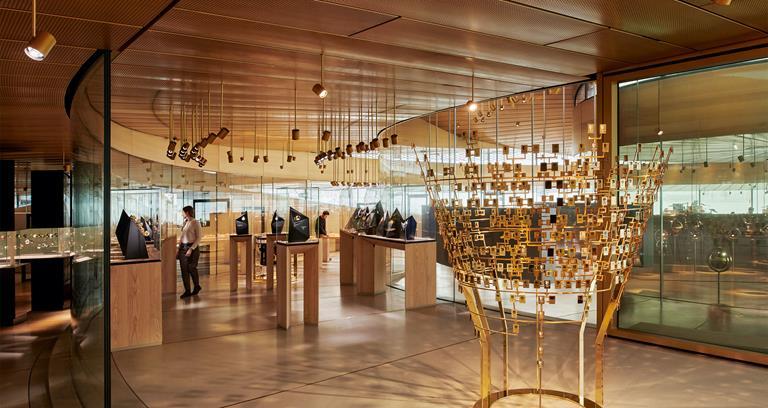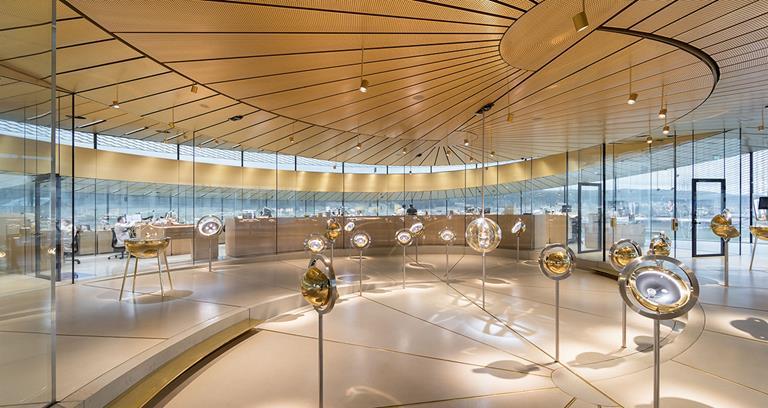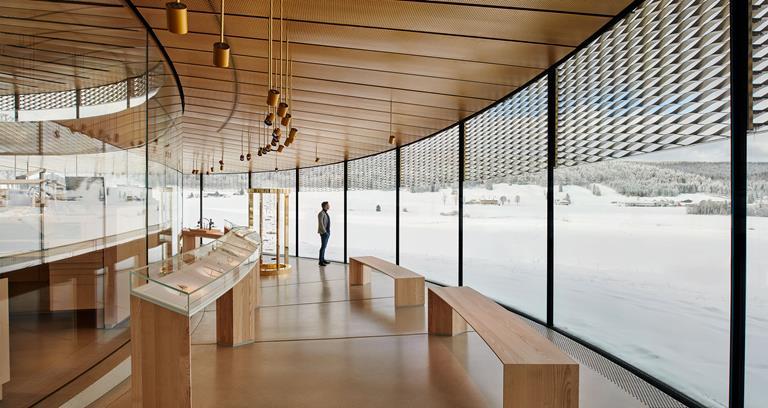 Emerging out of the bucolic Le Brassus hills deep in the heart of Swiss watchmaking country, Vallée de Joux, is the new home to haute horlogerie, Musée Atelier Audemars Piguet.
Designed by architectural firm Bjarke Ingels Group (BIG), the museum invites visitors to celebrate the spirit of Audemars Piguet, by unifying the original workshop where Jules Louis Audemars and Edward Auguste Piguet set up shop in 1875 with a modern all-glass spiralling pavilion – reminiscent of a watch's hairspring – with supporting green roof that slopes seamlessly into the surrounding landscape.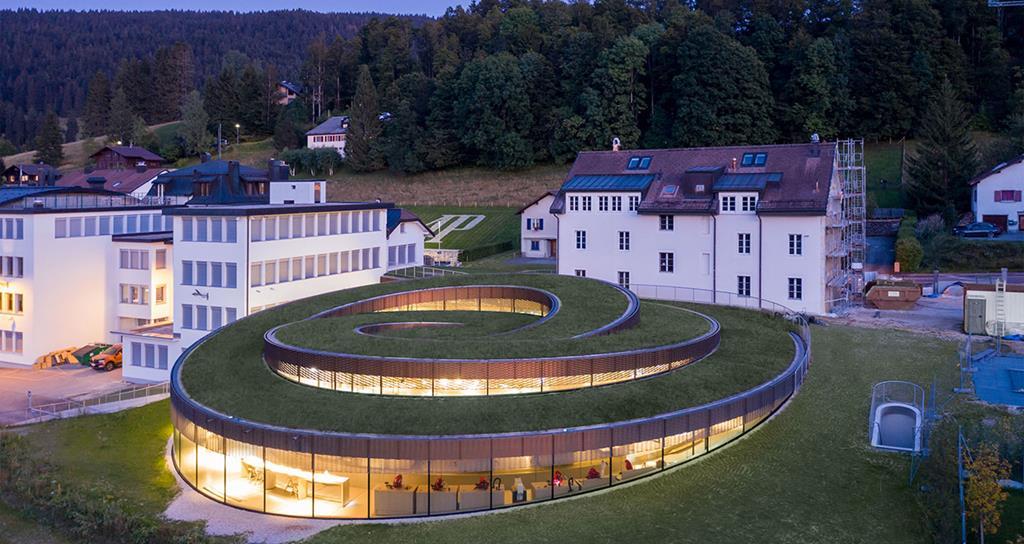 The elaborate 2,500 square-metre project encloses visitors in the rich and illuminating history of Audemar Piguet and of the watchmaking valley. Tasked to capture this scenography was internationally renowned Atelier Brückner who devised a fluid museum concept based on a musical score, featuring interludes such as automata, kinetic installations and mock-ups of intricate mechanical movements that "give life and rhythm" to the horological design. 
As visitors circle the building, they'll venture past two workshops where Haute Joaillerie creations and Grandes Complications are crafted. Connected to the spiralling structure is the recently refurbished original watch workshop which now houses the register room and its restoration atelier for antique timepieces. At the centre of the spiral is a remarkable orbital display of over 300 grand complications – including the 20-complication 1899 "Universelle", considered the most complicated watch ever produced by Audemars Piguet – that have shaped the brand's storied history.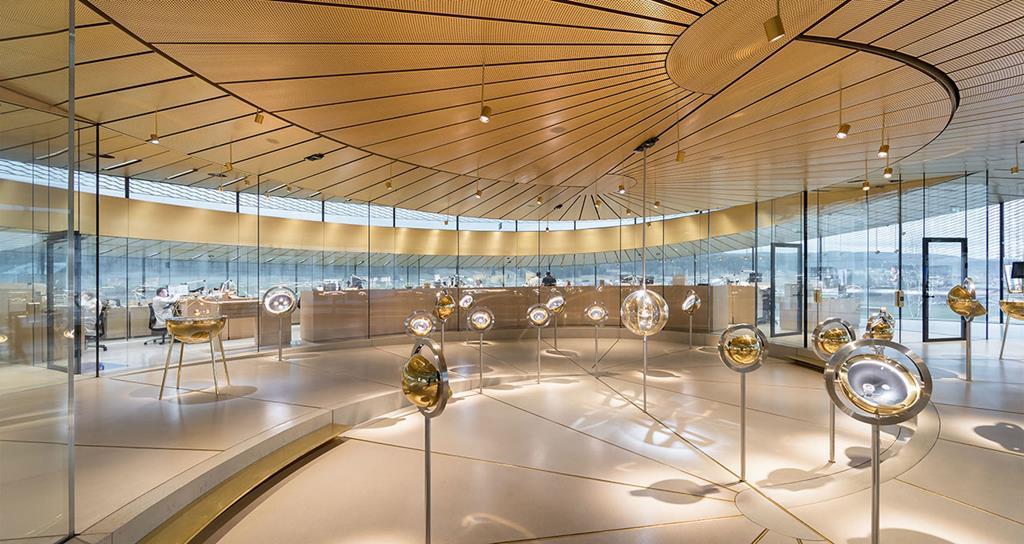 "The Musée Atelier honours the Audemars and Piguet families who were part of a very long tradition of watchmaking", explains Sébastian Vivas, Audemars Piguet's Heritage and Museum Director. "The new space, together with the traditional workshop, make for the perfect meeting place where visitors can engage with us and our watchmakers, whilst learning about the brand and the history of watchmaking in the region".
Currently, Musée Atelier Audemars Piguet is operating two guided tours every afternoon – with online booking required prior to the visit – with plans to welcome larger groups later in the year.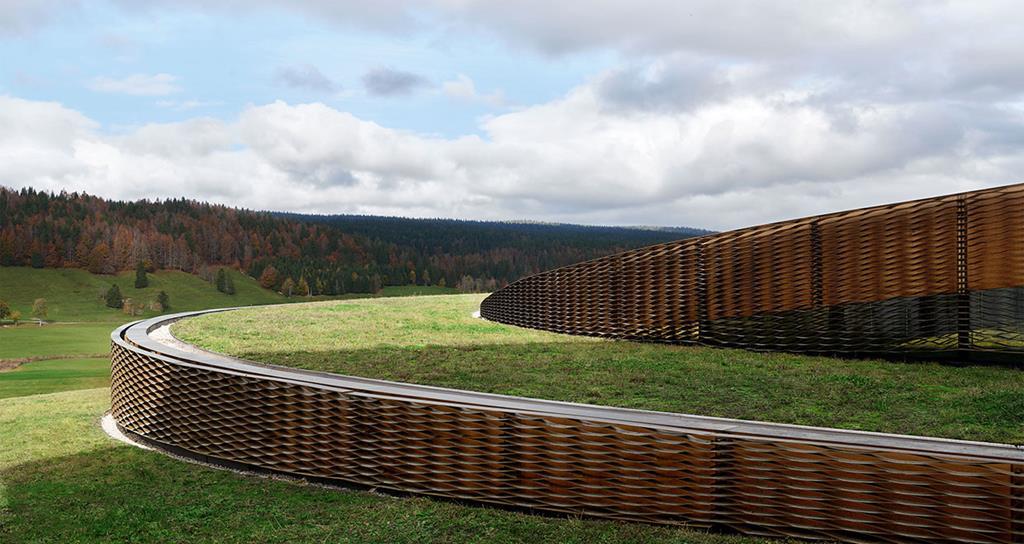 "We wanted visitors to experience our heritage, savoir-faire, cultural origins and openness to the world in a building that would reflect both our rootedness and forward-thinking spirit", said Jasmine Audemars, Audemars Piguet's Chairwoman of the Board of Directors. "But, before all, we wanted to pay tribute to the watchmakers and craftspeople who have made what Audemars Piguet is today, generation after generation".
For more information, visit museeatelier-audemarspiguet.com