Hôtel Lutetia
Our writer's personal notes from this returning grande dame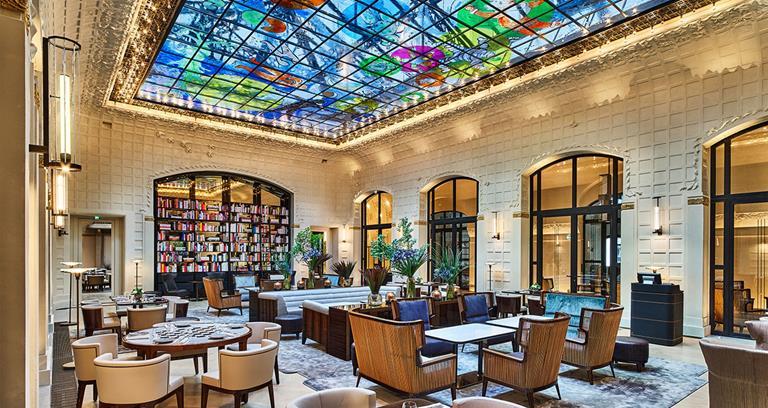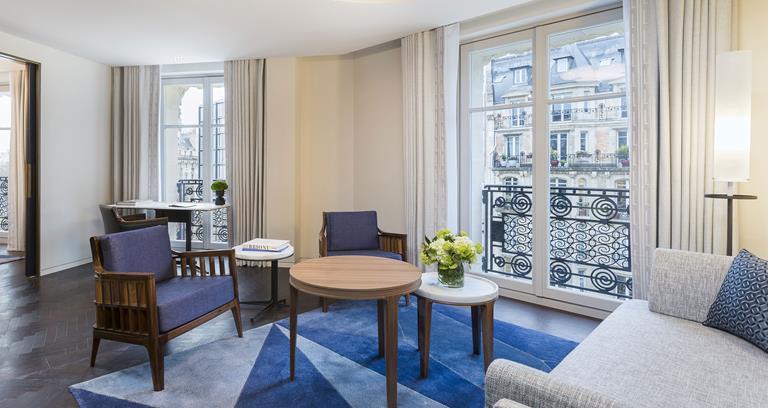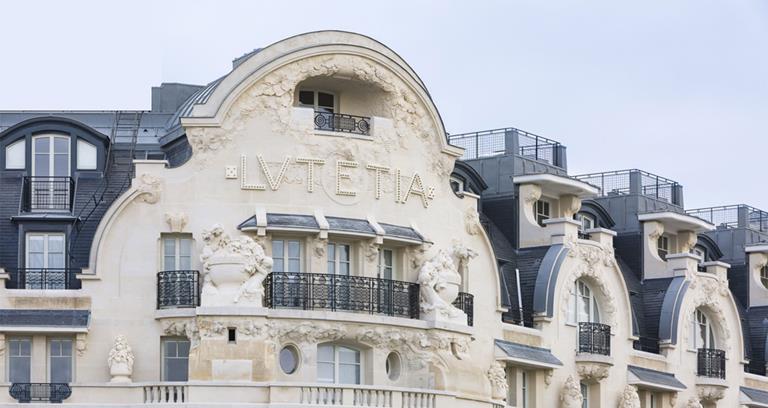 Scene

Just a five-minute walk from Saint-Germain-des-Prés and steps from the Bon Marché department store, this elegant grande dame was opened in 1910 by the Boucicault family (founders of the store) to house shoppers in guest rooms of cutting-edge comfort (all rooms came with phones to reach reception and running hot water, a novelty at the time).

The Lutetia, the Left Bank's only grand hotel, later became a café society favourite during the jazz age in Paris, and this era inspired architect Jean-Michel Wilmotte's soigné renovation of the property, which reopened in July after a four-year-long, multi-million-pound renovation.

Rooms

The 184 guest rooms at the Lutetia capture the Art Deco glamour of such great French ocean-liners as SS Normandie, with glossy chocolate-brown herringbone parquet floors, plush area rugs and streamlined furniture including settees with Hermès jacquard cushions.

The best are those on high floors overlooking either Boulevard Raspail or the Rue de Sèvres; these come in a colour scheme of indigo, ebony, cream and bronze, and have luxurious baths panelled in matte-finish white Italian statuario marble. Most feature both soaking tubs carved from a single block of stone and walk-in showers, and, with a bit of luck, you get a view of the Eiffel Tower, too.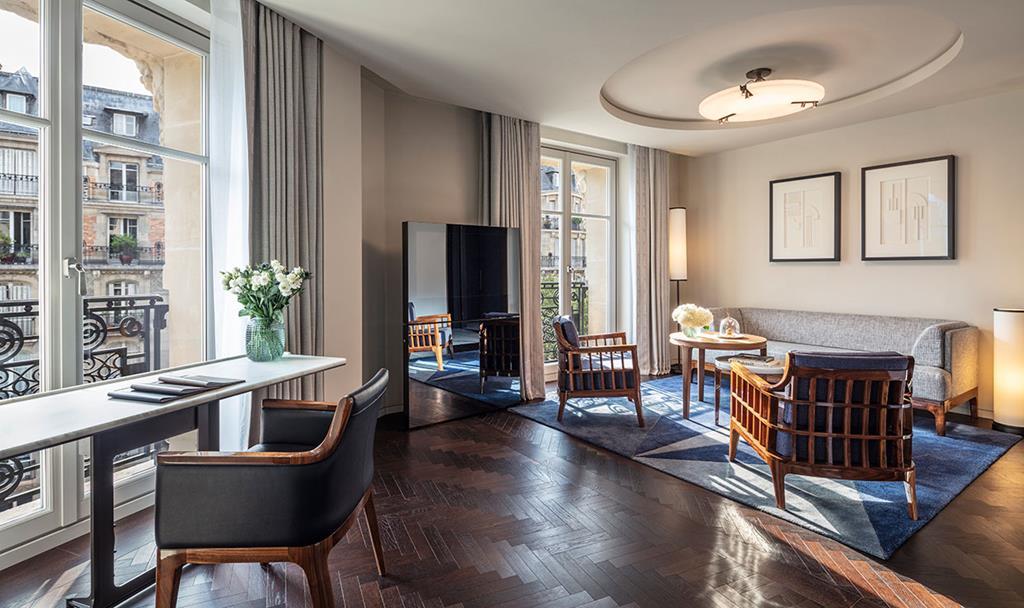 Service

There are a few rough edges, and the popularity of Bar Joséphine means it's not always possible to get a table right away, but this is to be expected as the latest incarnation of the hotel is in its infancy. And the young staff at the Lutetia is consistently eager to please and friendly.

Standouts

Beyond its superb location, the Lutetia's public rooms, including a delightful library, its two bars, and restaurants, radiate a certain Left Bank chic and offer some first-rate people watching. The hotel also has a beautiful spa with an indoor pool.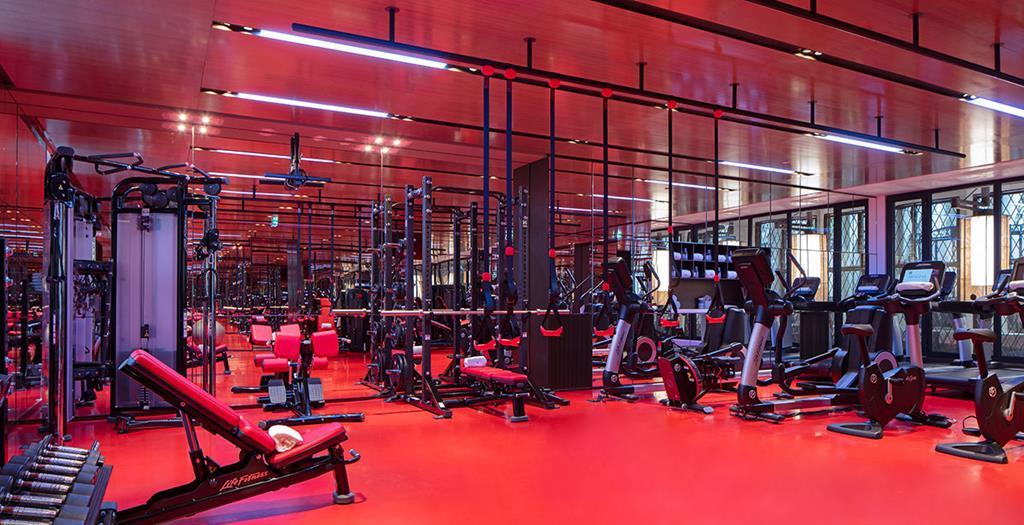 Summing Up

Aside from predictable teething problems with the service, Lutetia has a wonderfully louche Rive Gauche glamour. This is because Jean-Michel Wilmotte has succeeded at translating the insouciant social codes of Saint-Germain-des-Prés, one of the world's most sophisticated urban neighbourhoods, into a fluent visual chic that's just plain spectacular.
Date visited: September 2018