Ol Jogi
Personal notes from Centurion Magazine's contributors worldwide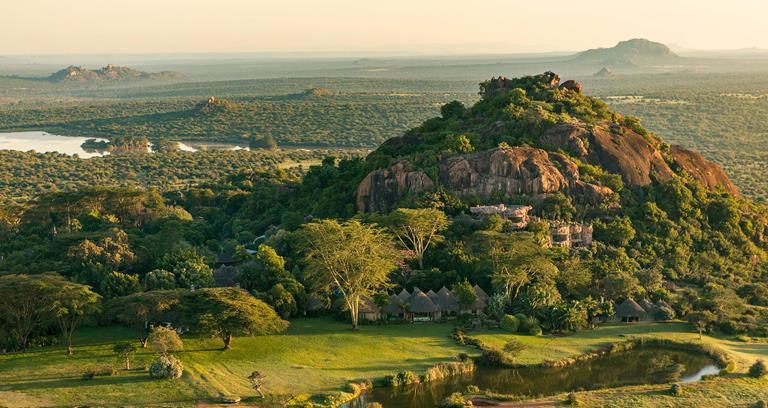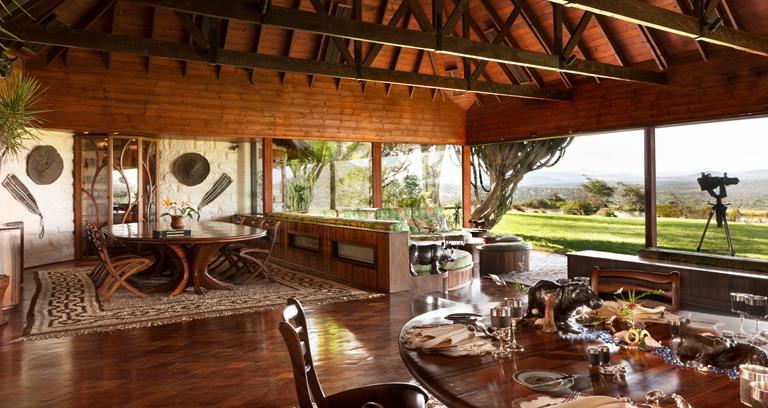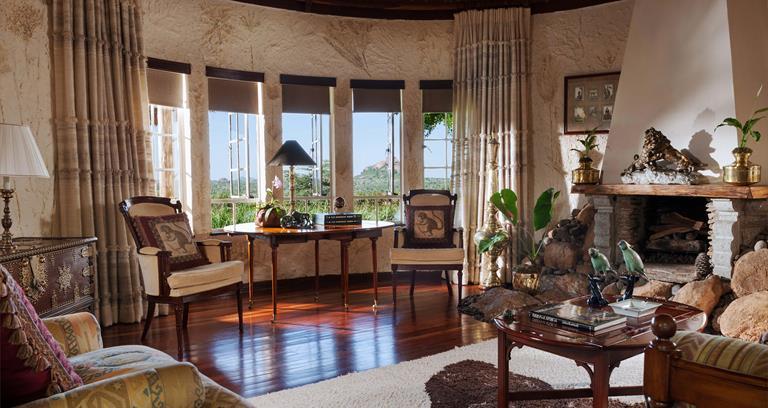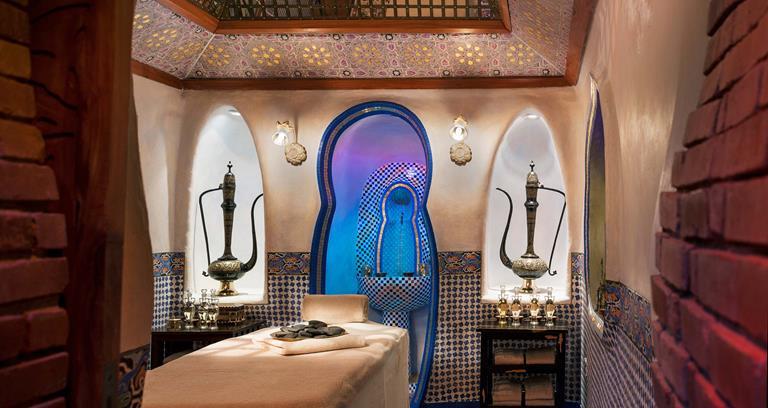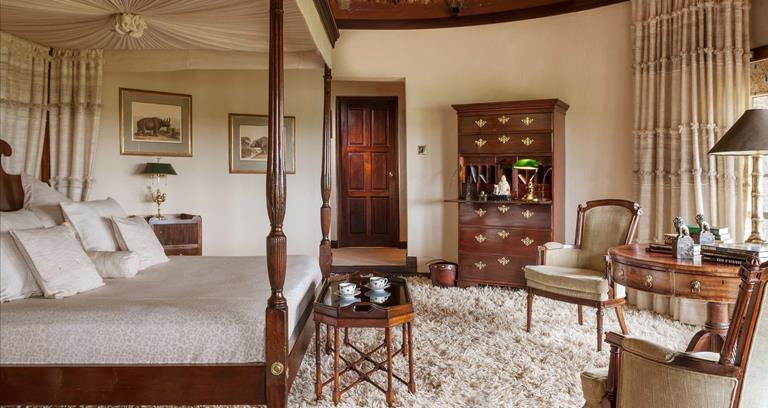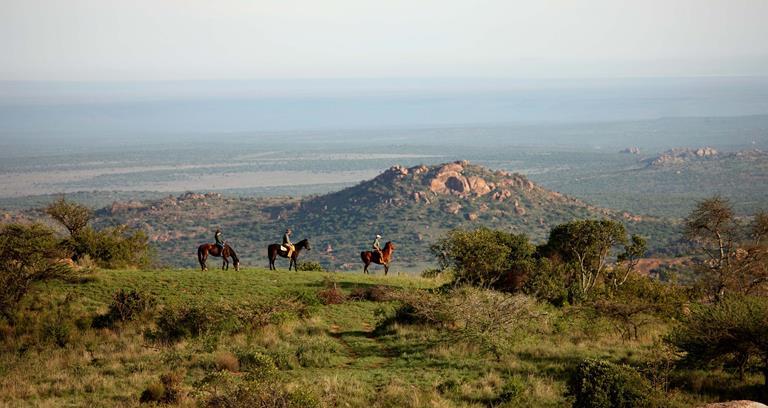 A tower of endangered reticulated giraffe gather at the watering hole in front of Ol Jogi, the Wildenstein family's private Kenyan ranch, now available for exclusive-use rental. This 23,470ha sanctuary on the scenically diverse Laikipia Plateau is home to dozens of protected black and white rhinos, hundreds of elephants, dozens of carnivores large and small, primates, ungulates and more than 300 species of birds. And because the vast property is privately owned, visitors are free to explore it whenever and however they wish – on horseback, on foot or by rover accompanied by Ol Jogi's skilled rangers.
Seven individually designed cottages host 14 guests, while the beautifully appointed main house serves as a base for meals and socialising. Between excursions, guests can cool off with a swim in the pool, unwind with a massage or sip a cocktail overlooking the watering hole and its ever-changing wildlife scene with the slopes of Mount Kenya presiding in the distance. It is one of the few places in Africa where the lavish accommodations come close to matching the majestic splendour of their natural surroundings. 
Alec Wildenstein uses the proceeds from rentals to fund his pioneering efforts in wildlife conservation, which include extensive anti- poaching projects, the creation of wildlife corridors, education programmes and wildlife rescue and veterinary centres, which guests are welcome to visit.
Date visited: May 2014