Creative Couture Collections
Jewellery selections shown at Paris couture week were brimming with inventiveness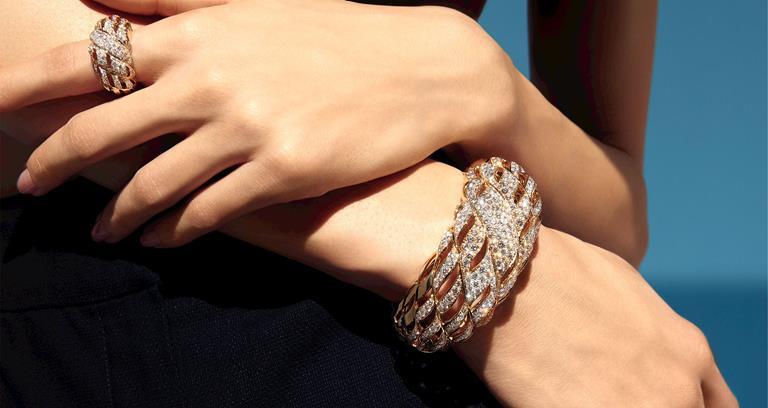 Chanel Flying Cloud collection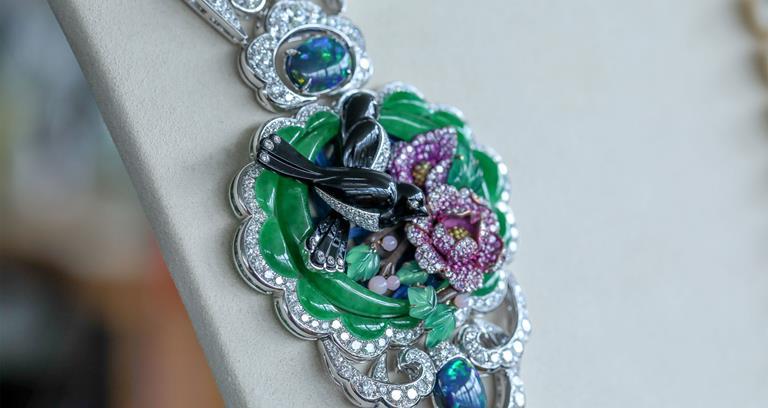 Chopard Silk Road Collection
Boucheron Baïkal necklace
High jewellery at Paris couture week was in the creative ascendancy. While the clothes were striking but increasingly crowd-pleasing to suit a new clientele unfamiliar with the old-style complicity between designer and client, jewellery became ever-more inventive with stones of extraordinary value, rarity and variety set in ways that challenge the designer's art and the craftsman's ingenuity. Below, our picks from the event.

Boucheron The feted French marque explores the Russian winter in grand style, from the more obvious – think onion domes and kokoshnik necklaces – to whimsical caviar-style rings with onyx beads or a ring of opaque white opals with diamond "icicles". Designer Claire Choisne's favourite rock crystal has sparkling diamonds within. Standout: a collar necklace of tiny pearls and huge aquamarines.

Chanel Named after Flying Cloud, the yacht of 'Coco' Chanel's lover, the Duke of Westminster. There are nautical inspirations from epaulettes to tattoos and sailor's knots to seafoam pearls to sparkling sapphires and diamond waves. Standout: a delicately worked sapphire tattoo cuff.
 
Chaumet The brand celebrates famous musical festivals and venues with four separate collections. Glyndebourne, marked by British eccentricity with its delicately worked "tartan" gem bows and rich emeralds; the Vienna opera and winter balls showcasing the purity of pearls and diamonds; passionate red gems for La Scala; falling leaves in autumn tints for New York's Metropolitan Opera. Standouts: a tartan brooch, leaf necklace.
Chopard The new collection, Silk Road, designed with Chinese couturière Guo Pei, is bold enough to get noticed on the catwalk. Influences include India – delicately pierced pavé on rich red enamel, and amethyst beads – and the Orient, with carved jade motifs and matched emerald drops. Standout: a necklace of 11 emerald pear-shaped drops with African tourmalines and diamonds.
Dior We head to Versailles, and celebrate its gardens with Victoire de Castellane's bright riot of multicoloured gems, hard-stone and lacquer flora balanced with feature sapphires and emeralds, and her perennial favourite: black opals. Most have curling, carved or frosted rock crystals reminiscent of the palace's rococo fountains. Standout: a ruby rock crystal and multicolour bangle.

Giampiero Bodino This season, it's all about Mediterranean themes with sumptuous colours and bold, baroque designs. This recolours tutti-frutti beads with fire opals instead of rubies, adds arabesques of diamonds, lays pavés of colour on titanium for lightness and vividness. Standout: a baroque tutti-frutti necklace and earrings.

Moussaieff This London house owns some of the world's best specimen gems, filtered into grand designs when inspiration strikes. Large, deep-pink diamonds, necklaces of mixed pastel diamonds, huge Paraiba tourmalines and mixed spinels are the newest beauties. Standout: a flexible peacock-feather diamond necklace with Paraiba tourmaline. 
 
Piaget Sunlight Journey pursues light-related themes – sunshine on water, sunsets – in subtle mixes of unusually cut gems, signature hard stones and engraved, textured gold that the brand's goldsmiths highlighted in the 1970s. Standouts: cuffs with inlaid malachite and chrysoprase or mosaic sapphires and pale opals.

Van Cleef & Arpels Poetic design is the house speciality. The Secrets collection has pieces that turn, transform, take apart or hide messages, including rings that become bracelets, necklaces with hair ornaments and brooches attached or earrings that hide secret motifs and messages. Standouts: a summer necklace of glowing opals and turquoises; a cuff with mystery-set rubies.