Paris Biennale 2017
The standout accessories at this year's fair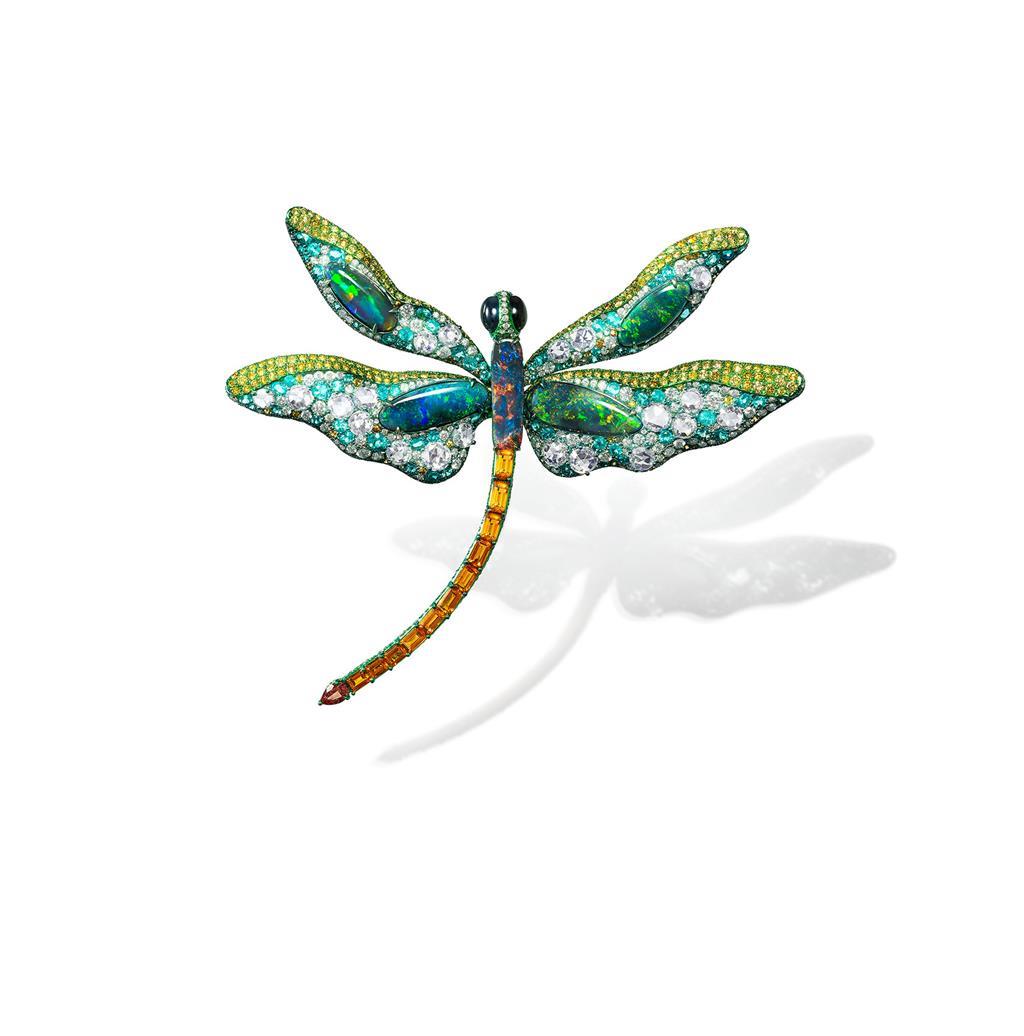 Anna Hu dancing dragonfly brooch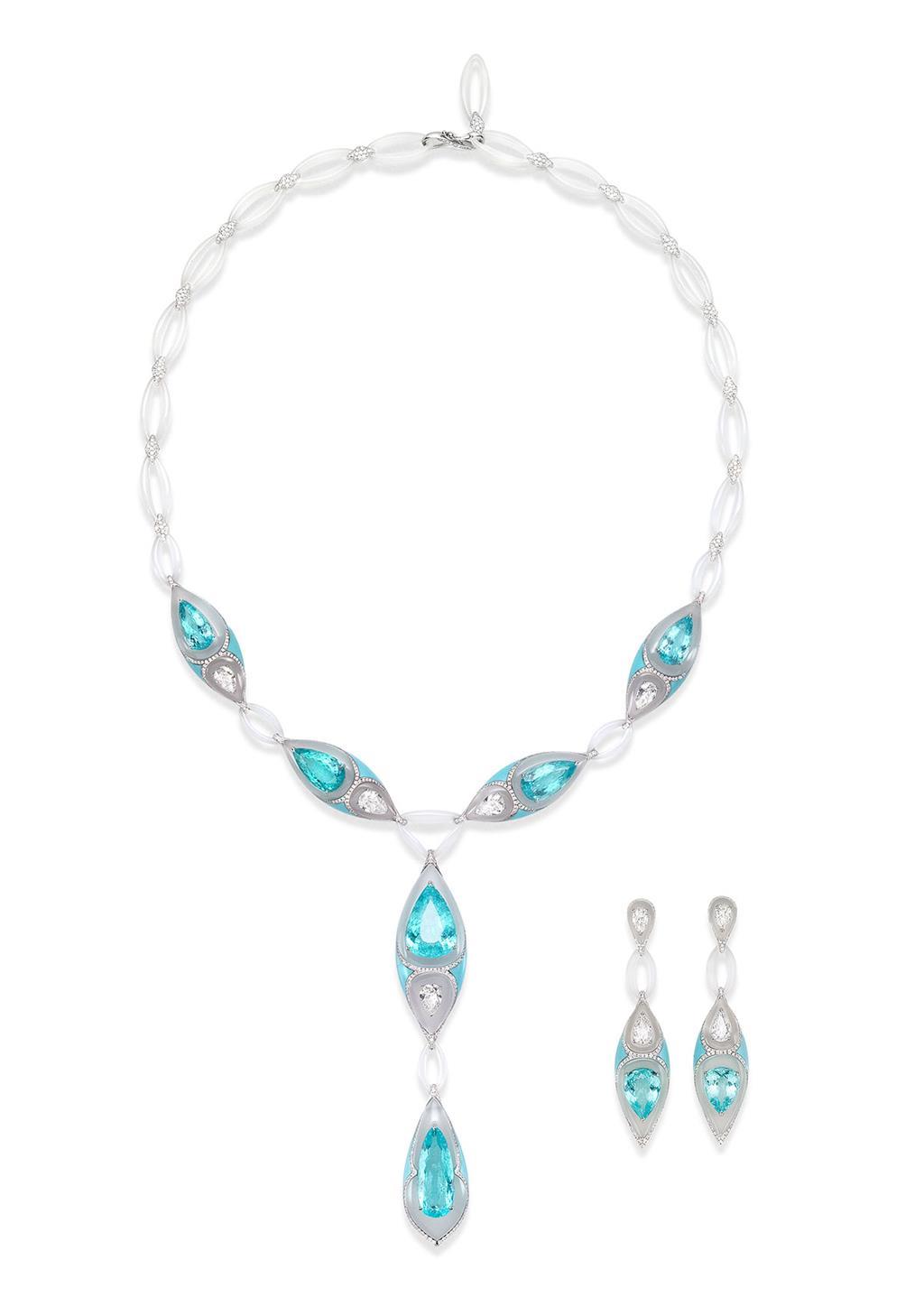 Boghossian necklace and earrings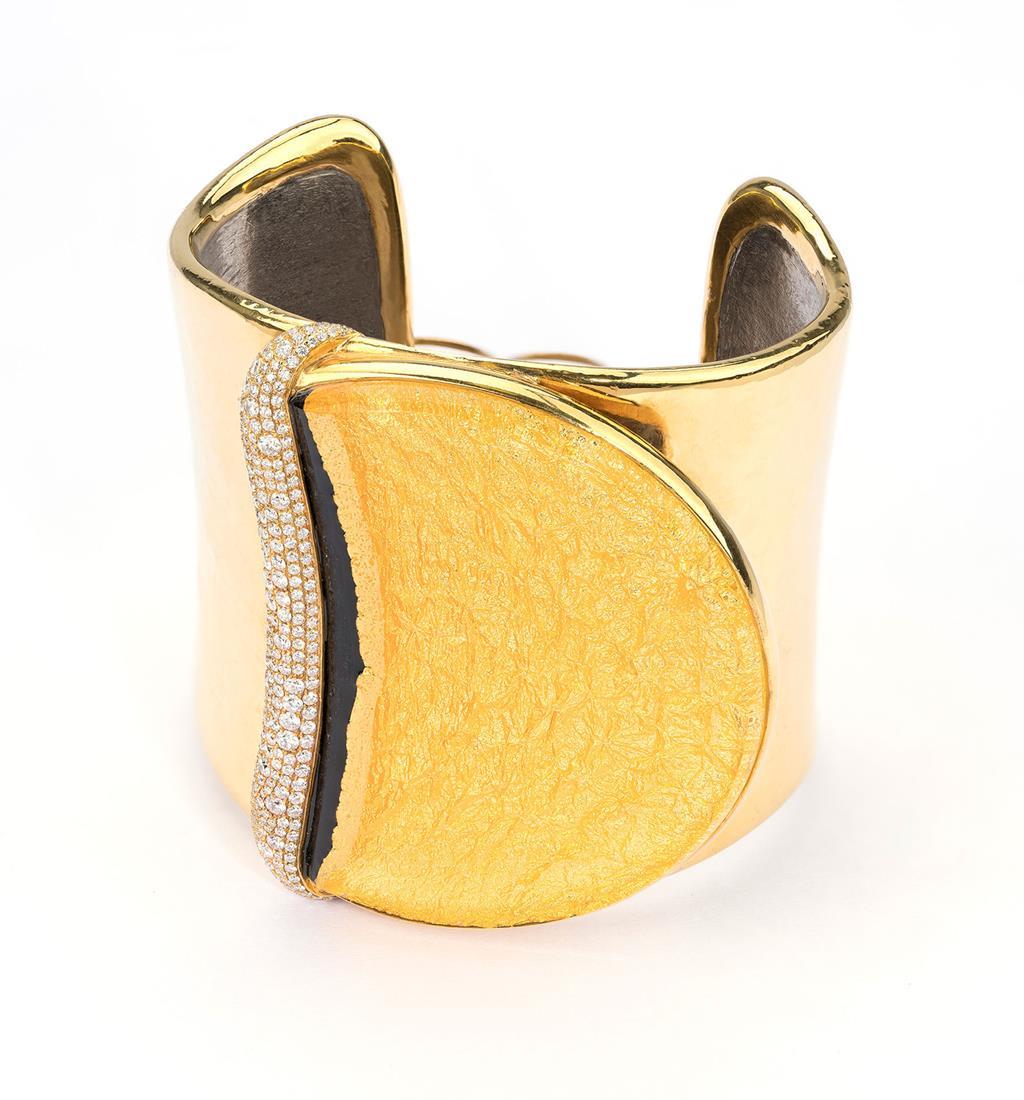 Moussaieff pendant necklace
What were the standout items on display in the French capital this year? Here are Centurion's picks of the go-to accessories from these forward-thinking fashion houses.
Glenn Spiro This cuff makes use of 3,000-year-old gold leaf tissue and the infinitely subtle shades of pink create an original and contemporary atmosphere.
Boghossian Mastering ancient crafts by inlaying Mozambican blue tourmalines with turquoise, milky quartz, chalcedony and a few diamonds (on a necklace and earrings).
Moussaieff This mix of a 180-carat sugarloaf sapphire, a 144.5-carat emerald drop and a 22-carat pearl – all detachable – made for the fair's grandest pendant, and they were attached to a necklace of almost 47 carats of diamonds, and one which partly transforms into a line bracelet.
Anna Hu There are vivid colours on this opal-based, lifelike dragonfly pin brooch.
Nirav Modi See the merged ruby and diamond pavé necklace, set so airily it radiates light, or Modi's ring with one eerily vivid kryptonite and spikily inverted diamonds. All of it jewellery for the confident: fashion-wise and financially.