The Better Carry On
Leaving traditional suitcase makers in the overhead bin, a medley of startups and designers are utilising technology for your travel convenience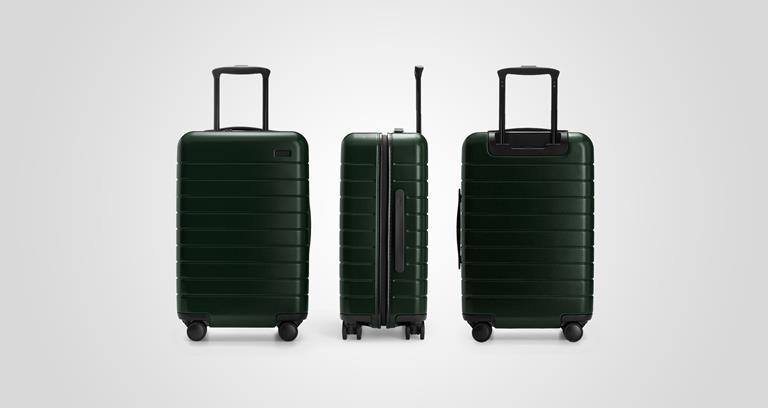 Away The Carry On
Image: Away Travel
Bluesmart Black Edition
Image: Bluesmart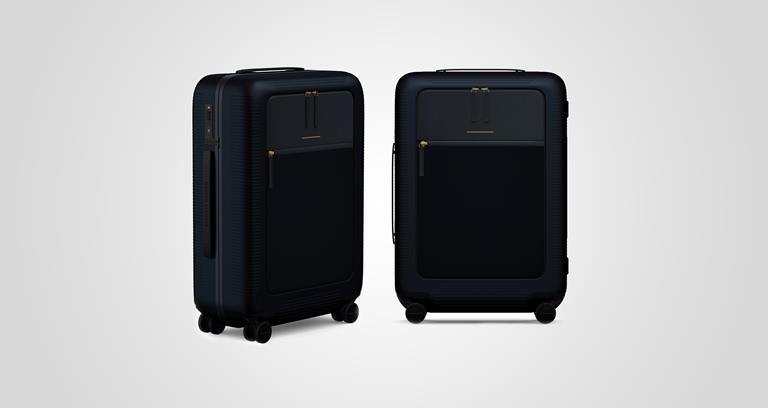 Horizn Studios Cabin Trolley
Image: Horizn Studios
Raden A22 Carry
Image: Raden

Away The Carry On. Packing a 10,000 mAh removable battery with two USB ports concealed beneath the handle's housing, Away's The Carry On has the fewest "smart" features of the listed carry ons, but boasts a simple, lightweight design and contains a patent-pending compression system within its hard Makrolon shell.
Bluesmart Black Edition. Offering additional security for front pocket contents, the Bluesmart's soft front hood extends up and over the top of the case to securely fasten into its app-controllable lock. A 10,400 mAh battery with one USB outlet, gives enough juice for several phone or tablet charges, while a 3G and GPS location tracker pinpoints the case (fee free) and integrated scales weigh the case merely by lifting it.
Horizn Studios Cabin Trolley. The base unit of this newcomer (due for release in September) includes a beefy removable battery with two USB ports. Uniquely, this carry on comes with its own Travel Assistant of sorts – a WhatsApp accessible concierge to assist with flights, bookings and general travel rigamarole. An optional GPS add-on gives luggage tracking capability.
Raden A22 Carry. A smooth minimalist slab of a case, Raden's A22 Carry is best experienced through its feature rich app, where proximity-based tracking via bluetooth, weight read out from the inbuilt scales – which use the case's handle – and the integrated battery's charge level are all accessible. A Makrolon outer shell keeps things rigid, and double-spinning polyurethane tires are claimed to allow for a smooth ride.