Monegasque Majesty
Timeless in its charm, yet always evolving in what it offers, Monte-Carlo Beach is the epitome of Mediterranean style
Sponsored by

A renowned storied landmark since the late 1920s, the Monte-Carlo Beach still the exudes carefree glamour of days gone by, when high society notables lounged around the spectacular heated Olympic-sized seawater pool and revelled in unparalleled beachside luxe. Today, along with three restaurants, outstanding accommodations, a spa, beach club, stunning views and a wide choice of high-end amenities, new festive openings this summer will further add to the hotel's beguiling allure.
Click "EXPAND" to peek inside the suites: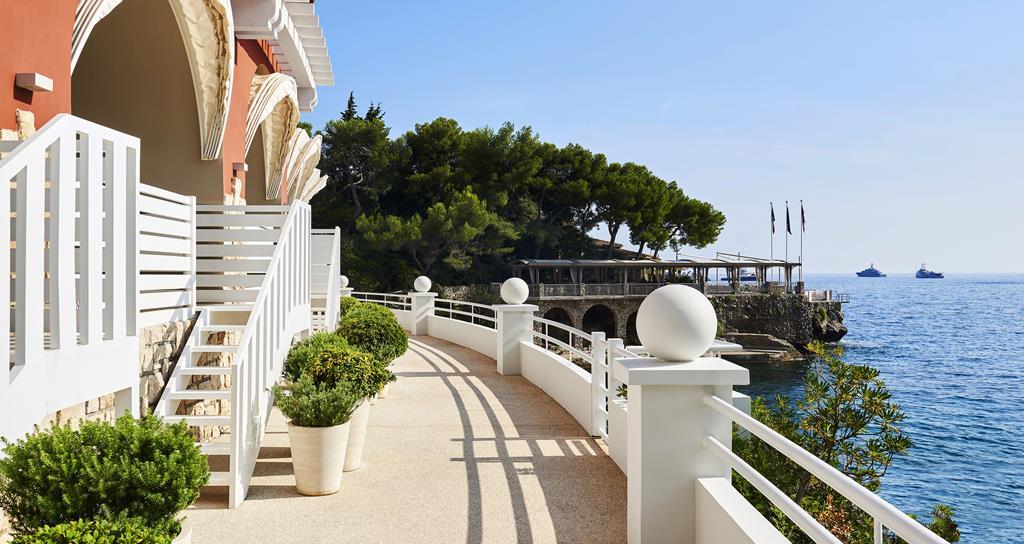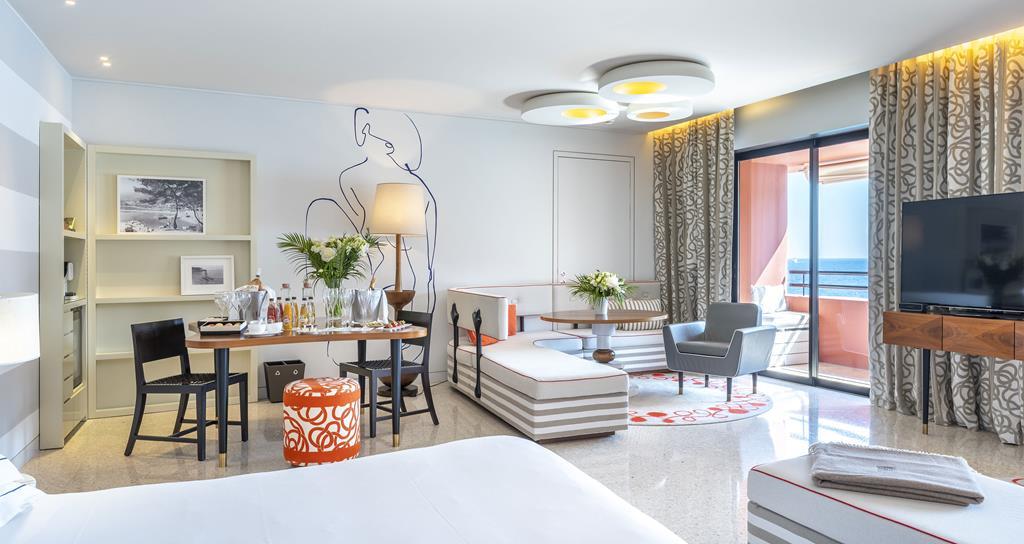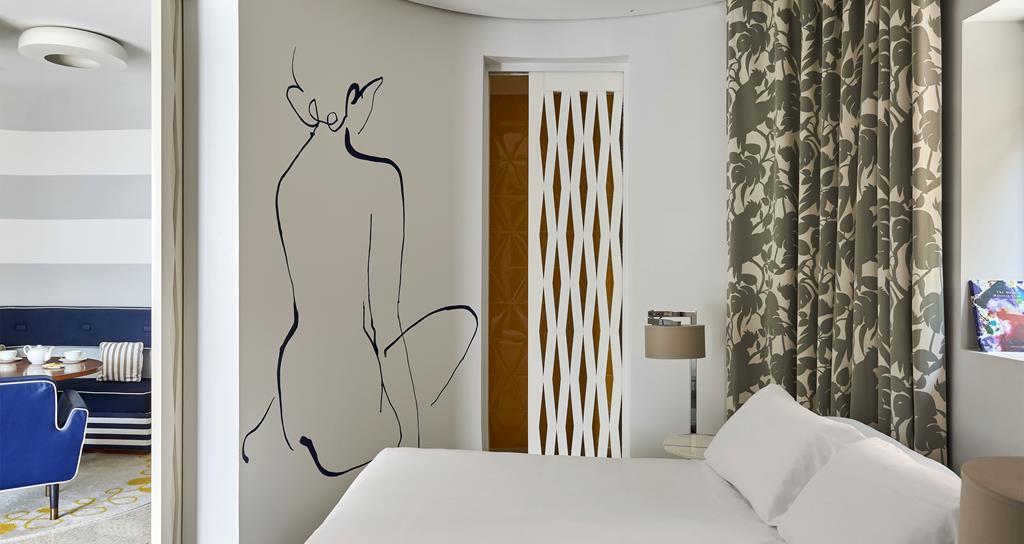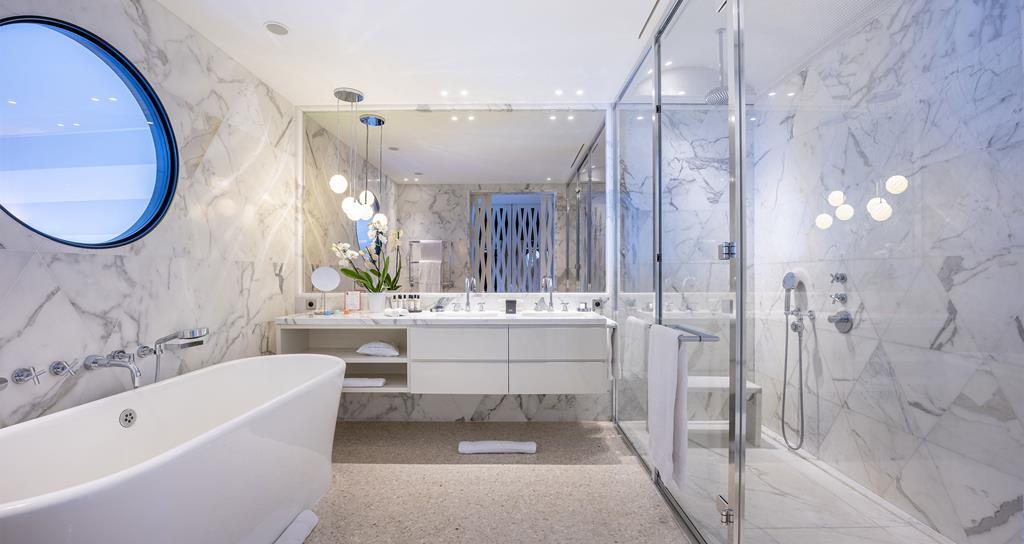 Nestled at the easternmost border of France and Monaco, the low-slung terracotta Art Deco design of the 40-room hotel is unique to the Côte d'Azur: elegant curves, inspired by California villas, with an airy contemporary touch by designer guru India Mahdavi. Each of the deeply comfortable 40 rooms, including 14 suites, feature a medley of Mediterranean colours and stripes in turquoise, sand brick red and white – plus porthole windows and a decorative nod to artists like Matisse and Cocteau. The nautical theme also extends to the private sea-facing terraces with a cruise-liner sweeping vista of the coast. For the ultimate exclusive experience, the 200sq m two-bedroom Diamond Suite boasts a sprawling roof terrace with a Jacuzzi, a private lounge and a range of personalised services.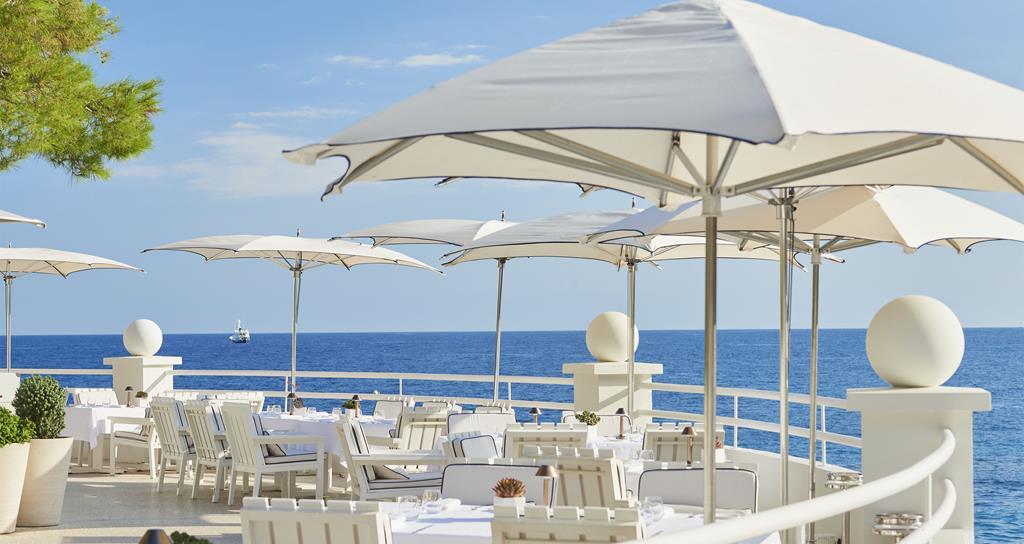 At the restaurant Elsa (named after legendary 1930s American columnist Elsa Maxwell), award-winning chef Mélanie Serre serves superb Mediterranean-inspired creations with a seasonal menu of dishes that include white asparagus in a creamy sauce with smoked salmon, prawns with Kristal caviar, quail stuffed with dried fruit and nuts, and a featherlight orange blossom-infused pastilla with cinnamon ice cream. For brasserie fare with the finest ingredients, the poolside Le Deck features a heathy menu of grilled fish, pasta and salads.
Guests can also indulge in the latest exciting transformation of Club La Vigie Monte-Carlo, now an all-day restaurant, hidden away at the tip of a mini-peninsula and accessible by land or by boat. Reinvented as a private club for sun-bed lounging, cocktails and live music, this property's secluded seaside location is also home to one of the Rivera's best-kept secrets: five "love nest" bungalows set back in a fragrant pine forest.
Come sunset, the festive party atmosphere continues at Maona Monte-Carlo on a villa terrace overlooking the sea, a short walk or a swift boat ride away. Named after iconic personalities Maria Callas and Aristotle Onassis, the menu features creative cocktails served up under the watchful eye of mixologist Giancarlo Mancino, as well as family-style local cuisine – king prawns flavoured with Pastis, for example, or lemon and marjoram pasta – plus an exclusive after-dinner drink made with Monaco oranges and rare spirits from the 1950s and 1960s. After the plates have been cleared, stick around for the musical programme. Every evening from 7pm to 2am, a pianist, a diva singer and a DJ take it in turns to keep the la belle vie ambience alive.
The Eco-Ethic Spa, which has four treatment rooms, offers Paoma organic beauty rituals including holistic facials, bespoke pink quartz Gua Sha massages, jet peels, alongside open-air yoga, Pilates and meditation classes.
Green-globe certified since 2014, the Monte-Carlo Beach shines even more brightly these days with a programme of environmentally friendly activities at the vintage-style Beach Club, situated on a curve of sand. Everything from the old-fashioned striped cabanas to aquatic sports such as paddle boarding and parasailing accentuate the charm of this privileged spot. And for those looking for sheer relaxation, one thing is certain – soaking up the sunshine at the historic Olympic pool will never go out of style.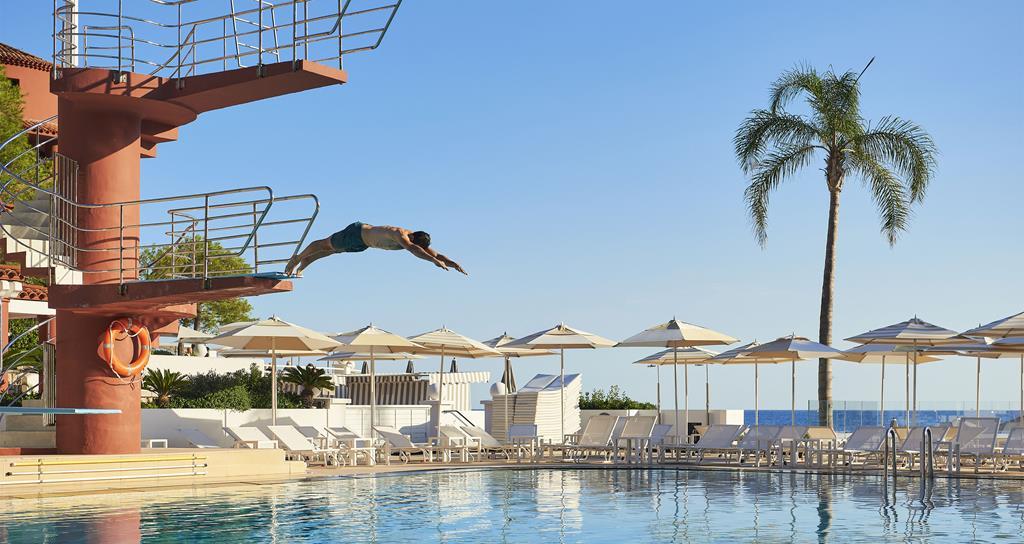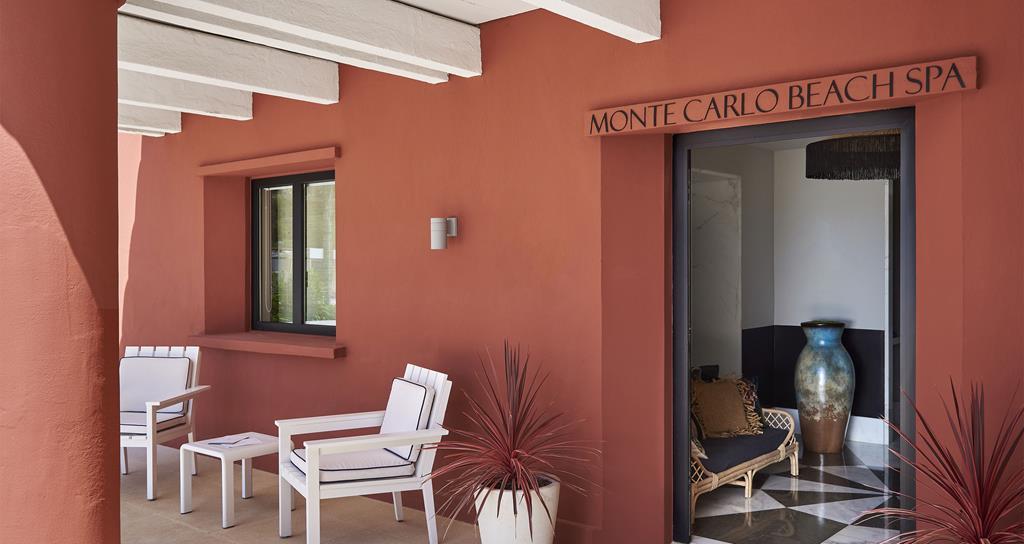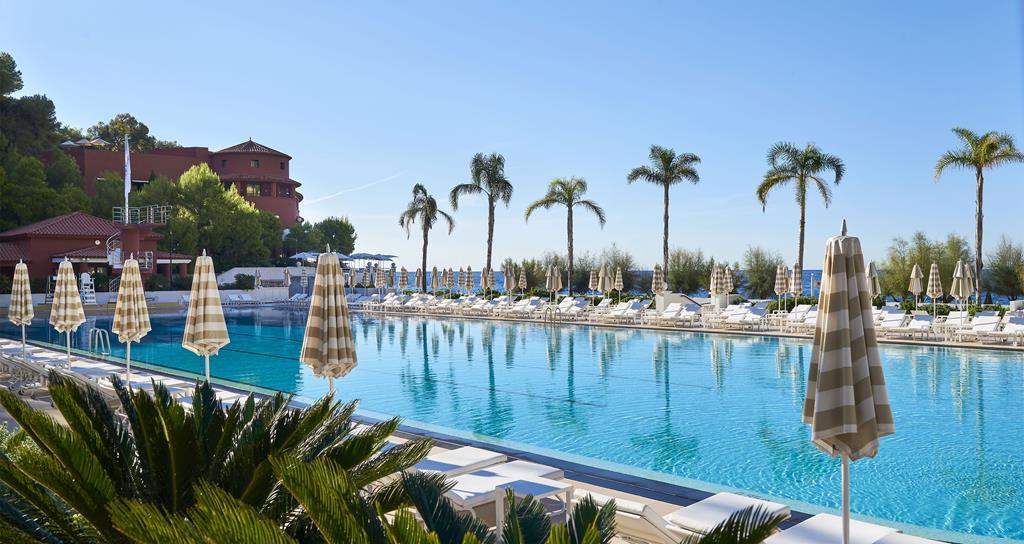 Monte-Carlo Beach is a member of is a member of Fine Hotels + Resorts.
For more information or to make a booking, please contact your
CENTURION TRAVEL SERVICE.