Mr & Mrs White New Style Hotel Paros Greece
Pristine lodgings in a traditional fishing village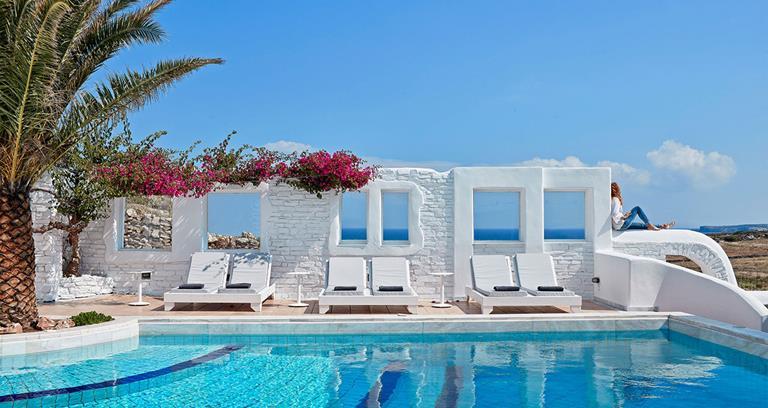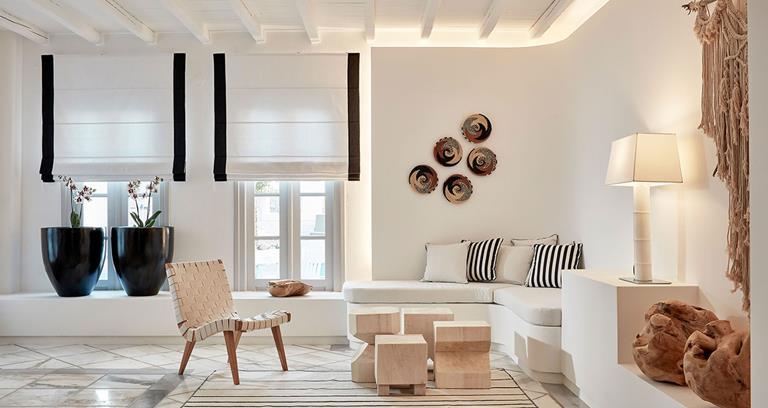 Situated in Náousa, a traditional Greek fishing village, is the alluring Mr & Mrs White New Style Hotel Paros Greece. These pristine lodgings feature a Cycladic design with contemporary touches sprinkled in, and are an aesthetic marvel. The white on white theme is resplendent throughout the hotel, be it on furnishings, floors, or other features. It combines to create a striking stone statement.
All of the rooms come with a private garden or balcony, ensuring peace and tranquility throughout your stay. Enjoy the shisha bar in the evening under the stars, or relax in either of the two pools filled with crystal-clear water.
Attractions nearby include the secluded Agioi Anargyroi beach, where a dip in the warm Aegean ocean is recommended to refresh and relax your body and mind. Or visit the centre of Náousa, which is only a short stroll away, with its curved whitewashed walls arching over paved streets, royal-blue front doors and hanging flower baskets oozing Greek charm.
With average temperatures in September still between 19 and 25 degrees, this is a perfect autumnal escape to catch the last of the European summer and sun before the autumn truly sets in.