The Raindance Watch
Boodles' chronometer celebrates one of its most iconic collections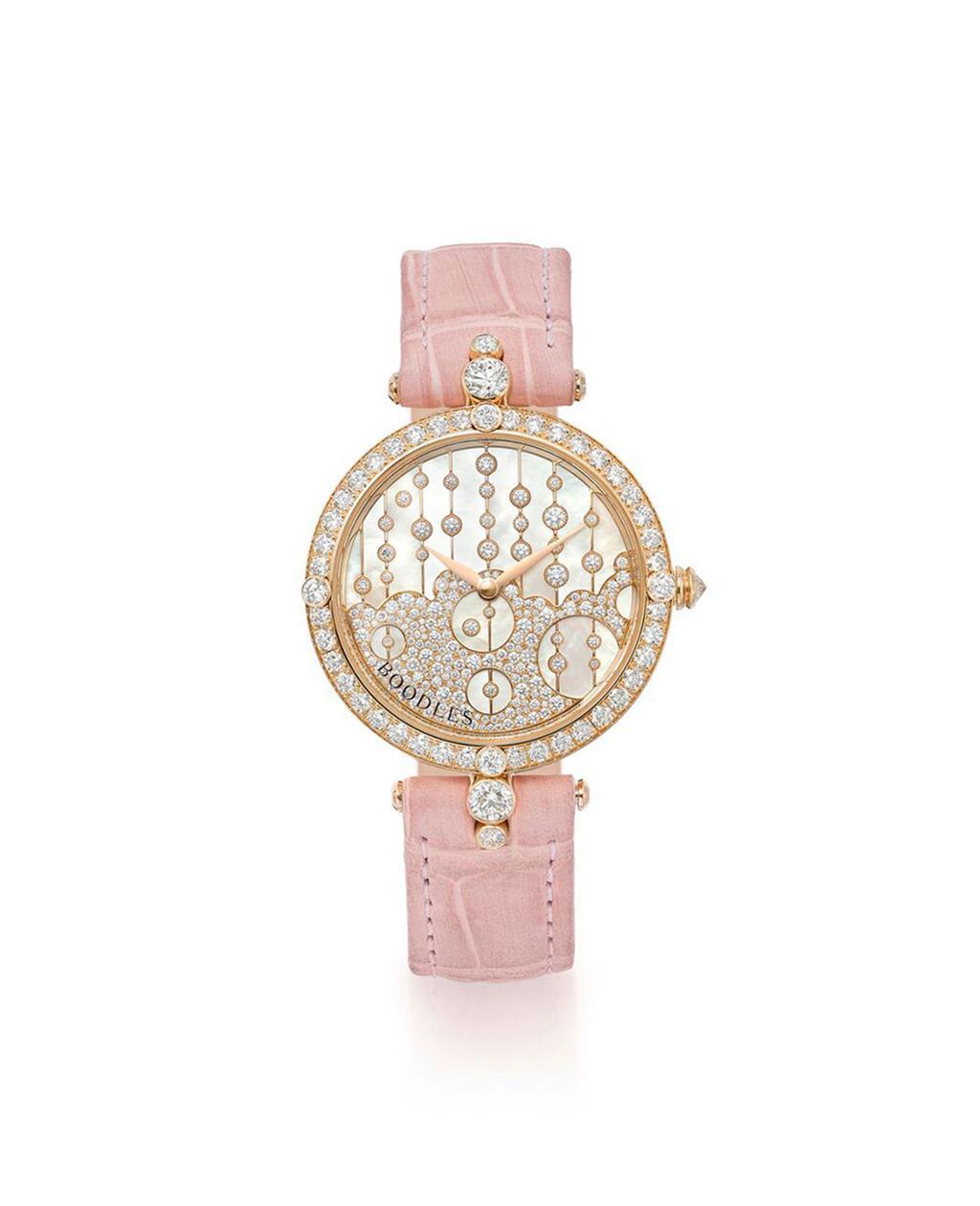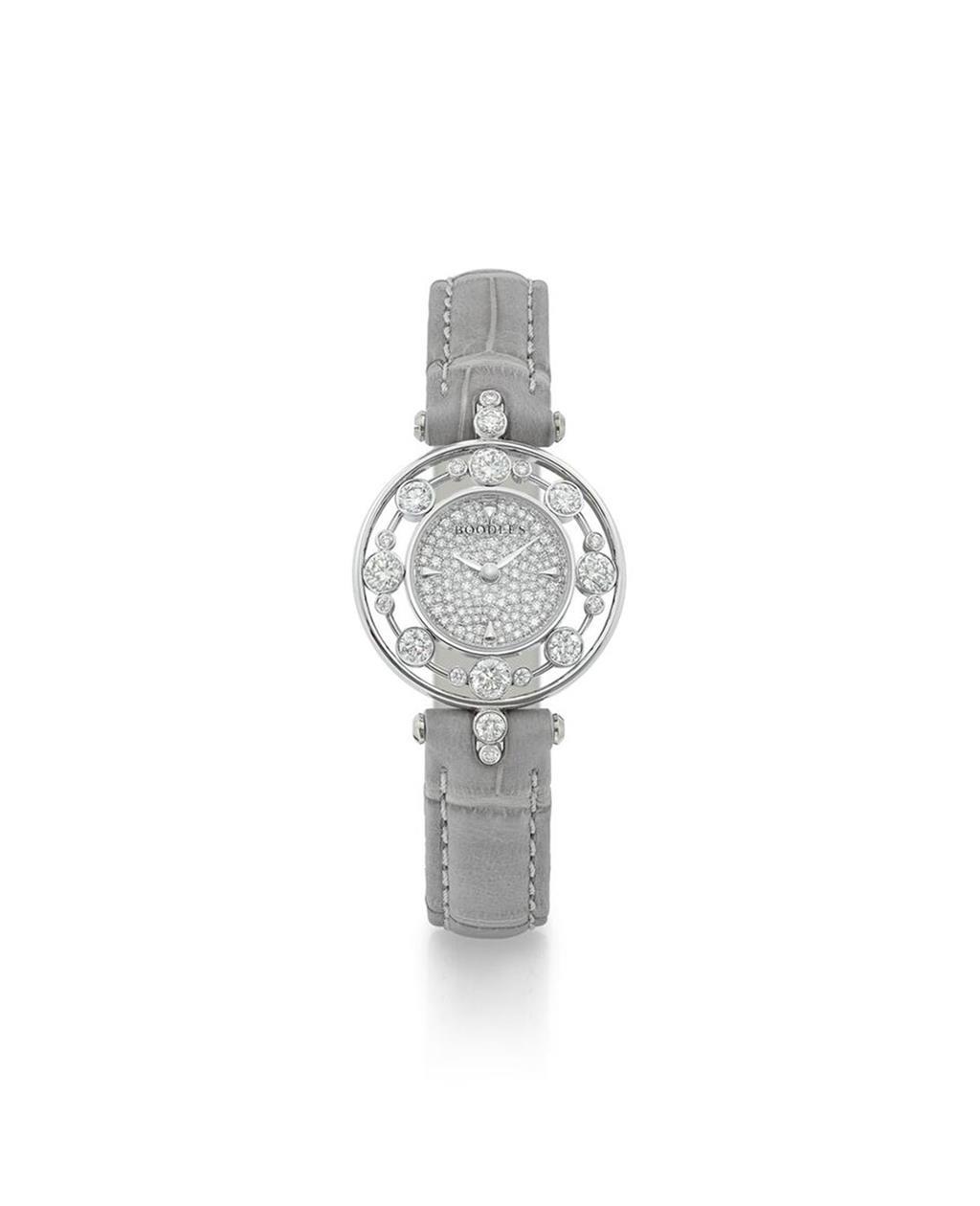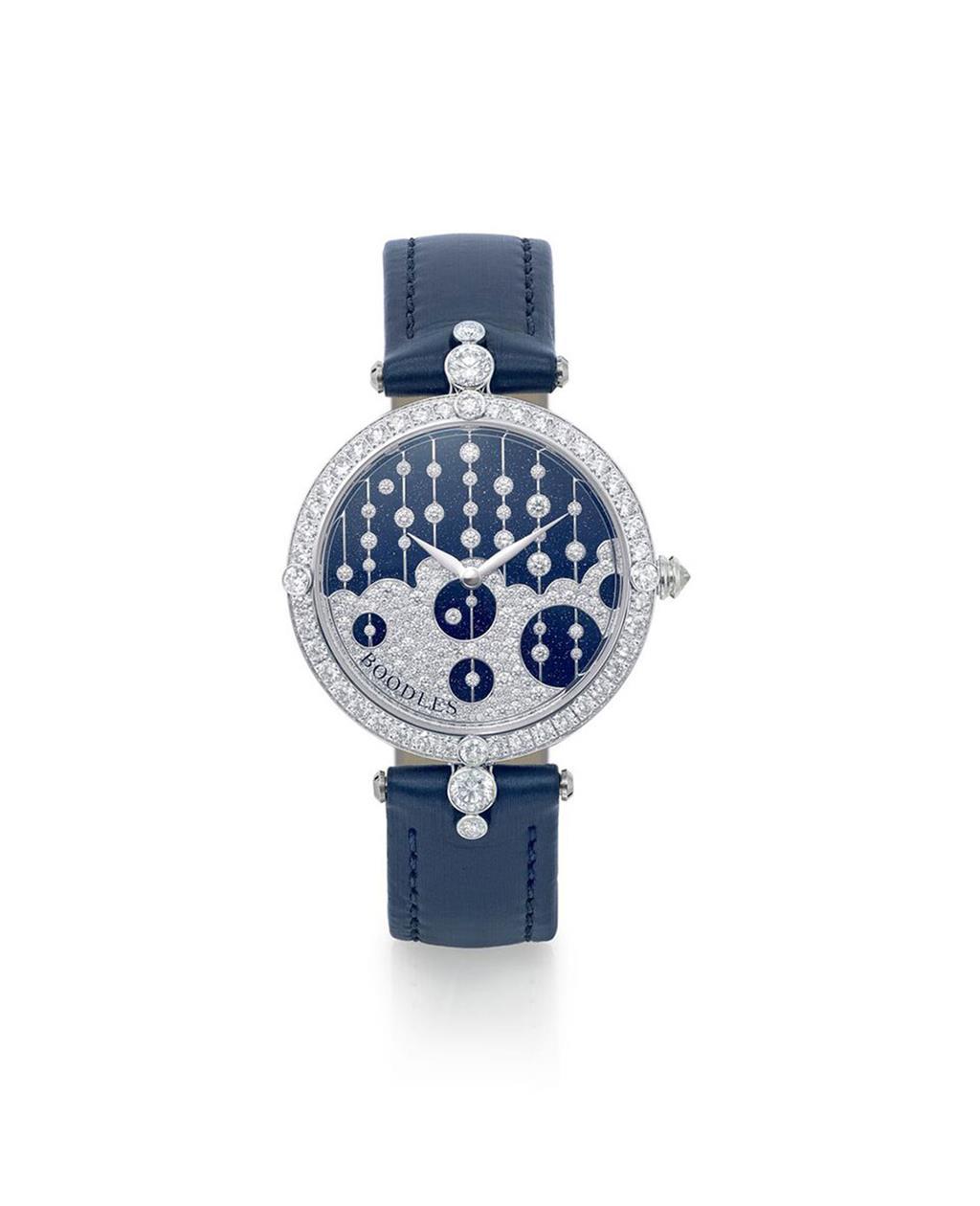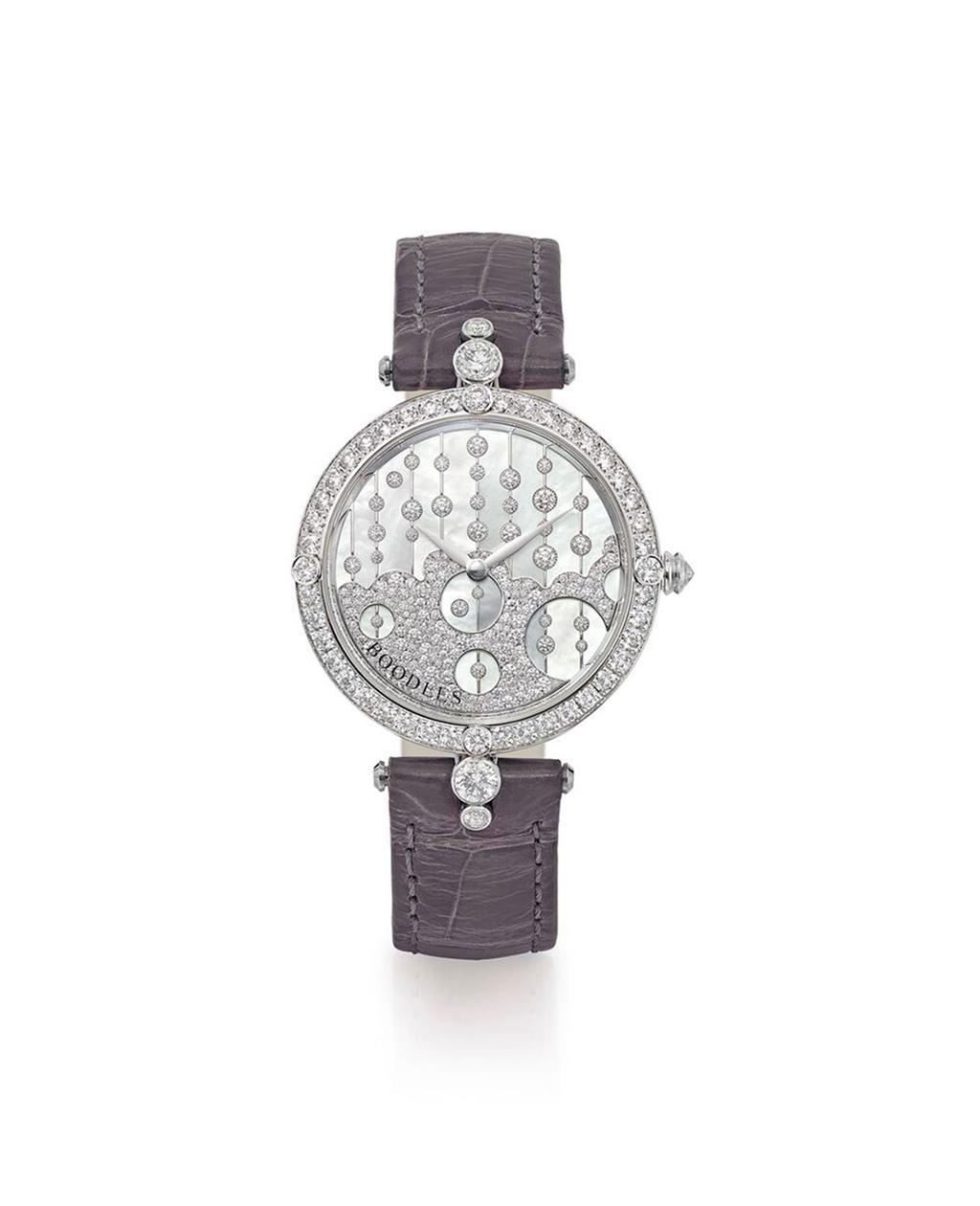 Unveiled this month, this diamond-encrusted chronometer forms part of Boodles' most iconic jewellery collection, Raindance.
The Raindance Watch features a lavish dial, with a choice of shimmer-blue aventurine or luminous mother-of-pearl. Rebecca Hawkins, the lead designer, was inspired by gleaming raindrops gliding down a marble sculpture at the Chelsea Flower Show – evoked in the watch through the shining cascades of diamonds.
Both watch models are aimed at capturing the essence of two distinct sides of water in nature – the spectacular and the elegant. The aventurine's storm-blue with diamond raindrops glistening down conjures an image of dramatic midnight rainfall, in contrast the twinkling eggshell hue of the mother-of-pearl is more evocative of the aforementioned marble and raindrop combination.
They both also take inspiration from the linear and directional nature of rainfall and the irregularity of raindrops themselves.
With an ethically sourced alligator-leather strap, and boasting 18-karat white or rose gold, the timepiece is crafted by master watchmakers in Switzerland, making it a fusion of peerless craftsmanship, design and materials.
Visit boodles.com