Moving with the Times
Baume & Mercier's Baumatic movement breaks new technical ground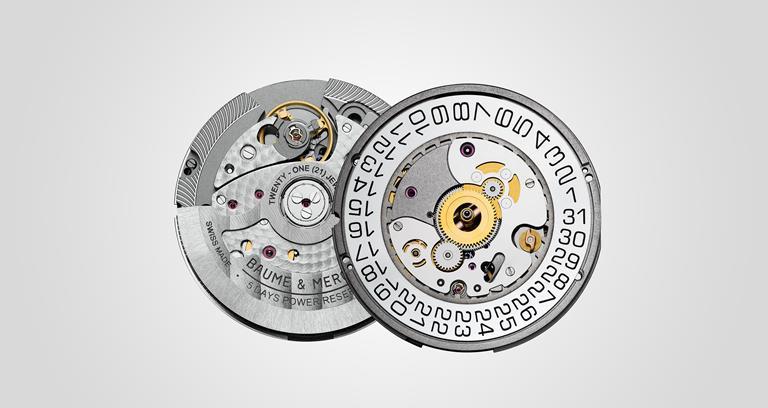 Baume & Mercier Clifton Baumatic movement
Baume & Mercier Clifton Baumatic 10398 side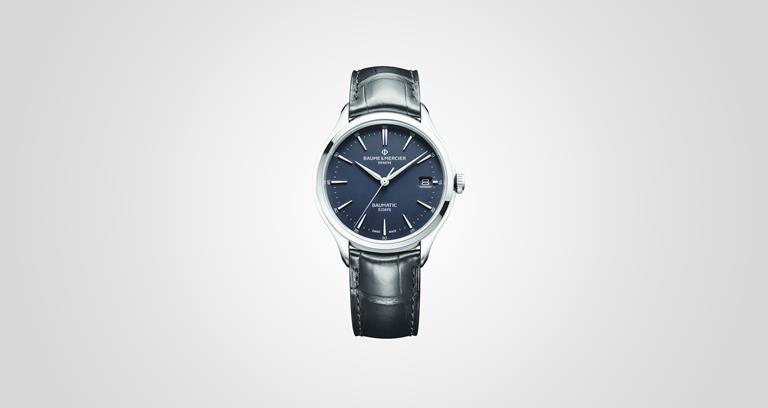 Baume & Mercier Clifton Baumatic 10399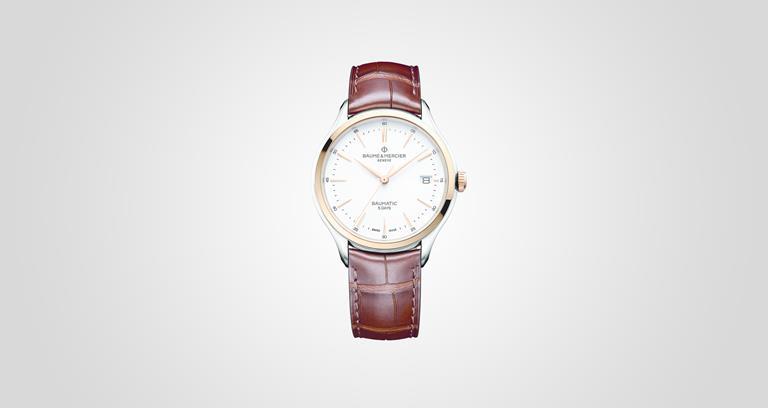 Baume & Mercier Clifton Baumatic 10401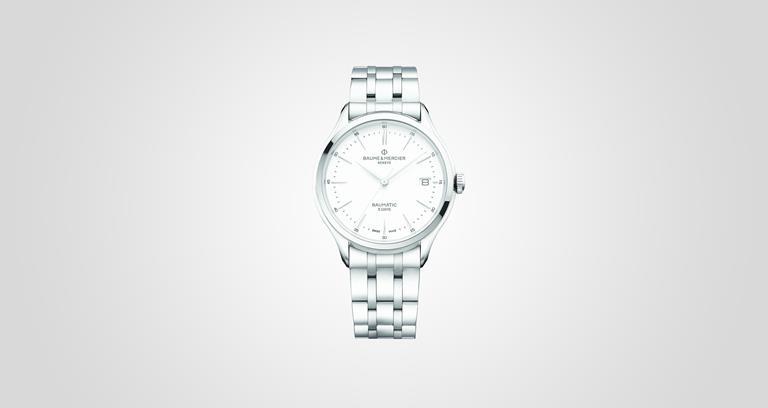 Baume & Mercier Clifton Baumatic 10400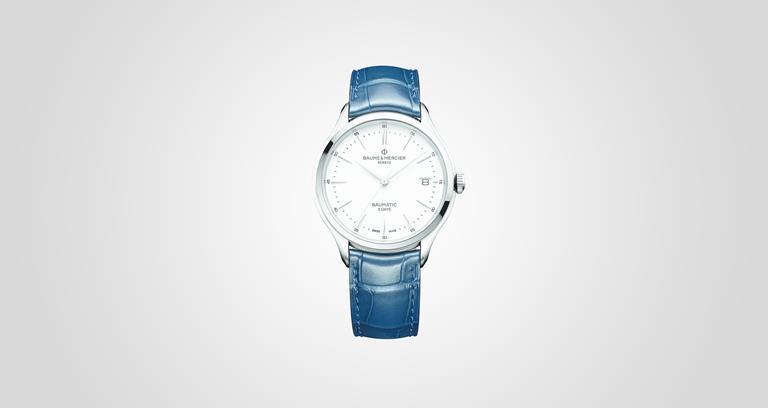 Baume & Mercier Clifton Baumatic 10398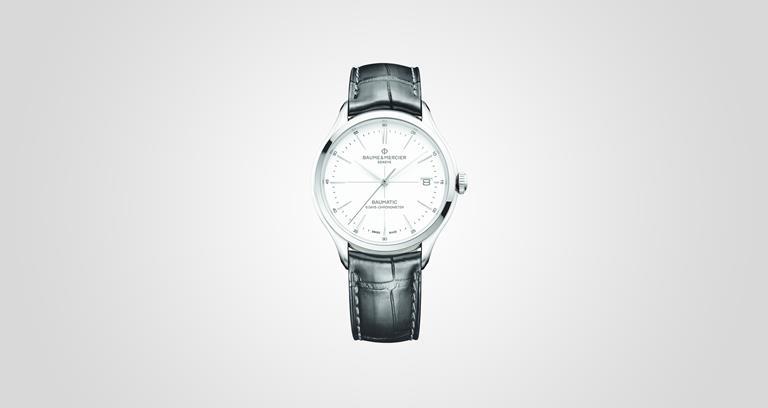 Baume & Mercier Clifton Baumatic 10436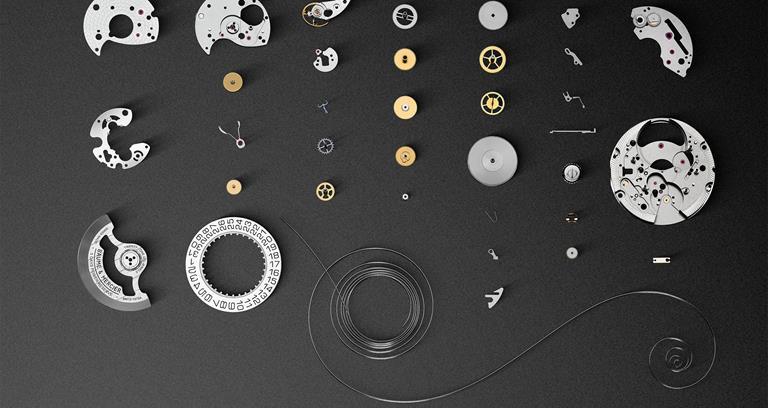 Baume & Mercier Clifton Baumatic movement exploded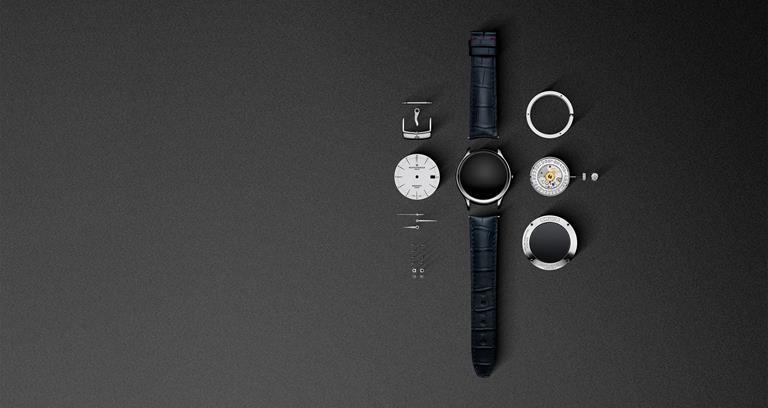 Baume & Mercier Clifton Baumatic exploded
Sponsored by

With the launch of the Clifton Baumatic this year, Baume & Mercier announced its first proprietary movement, the automatic Baumatic BM12-1975A, which enhances durability, precision, and autonomy at an unprecedented value.
Working in partnership with Manufacture Horlogère ValFleurier and the Richemont Research and Innovation teams, Baume & Mercier spent more than three years on the project, leveraging technical advances that the Richemont Group has developed over the past decade.

The goal was to improve on four key issues in mechanical watchmaking: accuracy, power reserve, magnetism, and servicing. And given Baume & Mercier's positioning as Richemont's value-driven marque, pricing had to be kept accessible.

The primary function of a watch is accurate timekeeping, so Baume & Mercier set out to make its first branded caliber a COSC-certified chronometer. The new silicon hairspring, developed by the Richemont Research and Innovation teams, features TwinSpir technology that combines two cores of silicon alternately set at a 45° angle and bound by a layer of silicon dioxide.

The hairspring along with a reshaped variable-inertia balance wheel endow the movement with a precision rate of -4/+6 seconds per day throughout the entire 120-hour power reserve.

The silicon balance spring plus the use of an optimised alloy for the single barrel help to increase power reserve. Baumatic also features a redesigned anchor and escape wheel using what it calls Powerscape technology, defined by its unconventional geometry that drastically reduces friction and increases torque transmission between the components, extending the movement's running time.

Magnetism is a common reason why watches are returned for service while still under warranty. Baumatic achieves anti-magnetic resistance to at least 1,500 gauss by using silicon and non-ferromagnetic elements for the regulating organ (including the hairspring) and the escapement system.

In addition to its anti-magnetic properties, silicon is significantly lighter than typical alloys, resistant to corrosion and shocks, and it requires minimal lubrication.

With all these innovations combined in one caliber, Baumatic is able to extend the recommended service interval to about five years.

Baumatic marks the first time the Richemont Group has utilised silicon for both a balance spring and a high-performance escapement. Furthermore, Baume & Mercier is the first and only Richemont brand to utilise these technical advancements, and will remain so for the foreseeable future.

In addition to the top-of-the-line COSC-certified chronometer in a 40mm stainless steel case with a white porcelain-finish sector dial, the Baumatic Clifton collection includes four additional stainless steel models with your choice of anthracite gray or white dials, a two-toned case, and a five-row stainless steel bracelet option.

All variations feature a clear sapphire crystal case back showcasing the brand's groundbreaking movement.
Visit baume-et-mercier.com