Homes Ancient and Modern
For the best of both worlds, these 21st-century homes lie behind period architectural facades
London's Ten Trinity Square has an art installation at its heart, and is also a multi-use development, but it's as a paradigm of modern design retrofitted into an iconic classical building that we start our grand tour. The 94-year-old Grade II*-listed edifice at the heart of the project was once the Port of London Authority headquarters. History is all around: in 1946, its Corinthian columns and grand rotunda hosted the inaugural meeting of the UN General Assembly. Scheduled to open by early 2017, a 100-key Four Seasons and spa, 41 refined one- to five-bedroom residences, and a walnut-panelled Club complete with a Château Latour room, cigar lounge, private dining and business centre are at the heart of this ambitious Reignwood enterprise.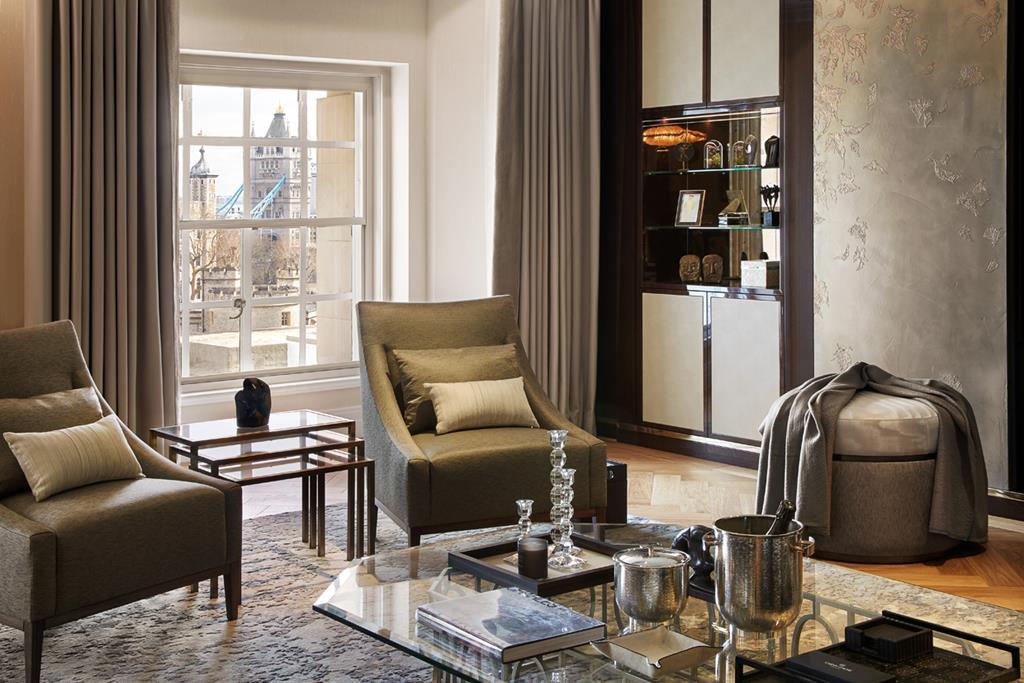 Photo: Ten Trinity Square / Julian Abrams


On floors three to seven, the residences will have views of the Thames, Tower Bridge, across the river to the Shard, and the Tower of London itself. Elegant, spacious and finely proportioned, featuring traditional parquet floors, acres of marble and state-of-the-art home automation, all impeccably serviced by Four Seasons, they reflect the building's Jazz Age heritage. Jay Gatsby would undoubtedly snap one up – if he could.
Over in the West End, another iconic structure, this time dating back to 1812, the famous John Nash-designed Park Crescent opposite Regent's Park, is being made over by Amazon Property. Behind the cream-stuccoed facade, the 20 two- to four-bedroom high-ceilinged apartments boast lashings of oak, stone and Calacatta Michelangelo marble, although one can only imagine what Nash's patron, the Prince Regent, would make of recessed waterproof televisions in the bathrooms. Apart from appealing to the Regency fop in all of us, this is another classic example of the old beautifully modified by the new.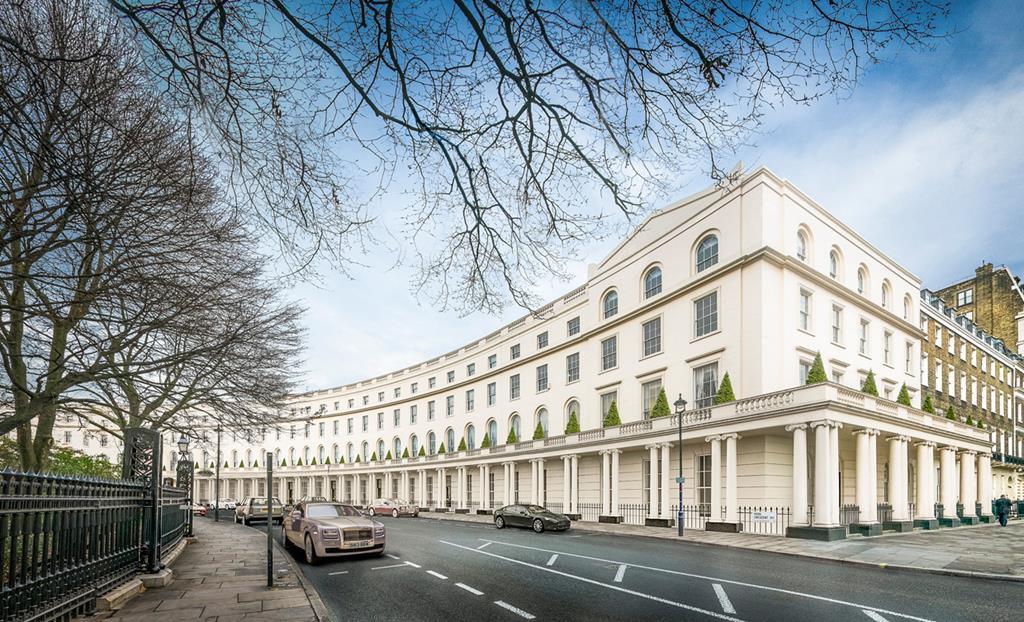 Image: Park Crescent

Buyers looking for something rather larger should head to Palma Old Town in Mallorca. The Can Zanglada Palace illustrates one particular advantage of this class of property, namely the facility with which a spacious new home can be created in the heart of the city without falling foul of local planning regulations. "Homes with history are in high demand across Mallorca," says Alejandra Vanoli of Sotheby's International Realty. "One needs to be conscious of whether the property is listed and work around the original design to sympathetically incorporate modern technology. But the end result is a home with character, unlike many new-builds seen today."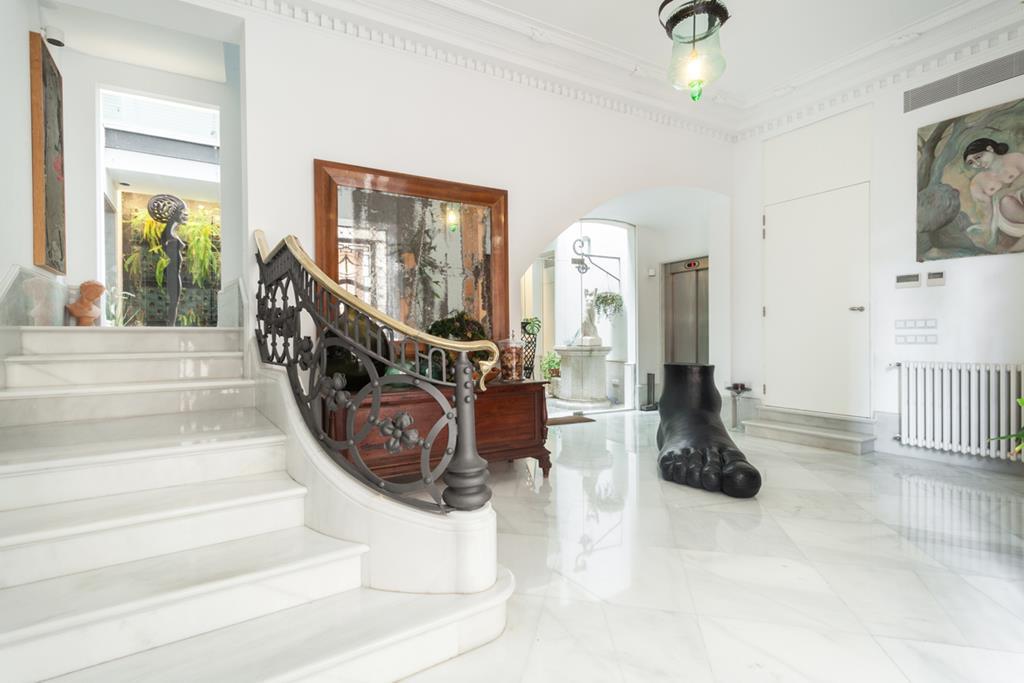 Photo: Refurbished 18th-century palace in Old Town Mallorca

Two minutes from the cathedral, this 18th-century palace was completely refurbished in 2010 with modern lift access to its four floors, double garage and courtyard. The eight bedrooms benefit from a living room on each floor and 21st-century amenities include a home theatre, air conditioning, indoor pool, jacuzzi, spa and sundeck as well as the more traditional wine cellar, all a short walk from restaurants and shops.
Over on the mainland, the Eixample district of Barcelona is home to many iconic buildings that have been converted into museums, exclusive hotels and company HQs – the latest being Casa Burés, a Modernist masterpiece transformed into 26 exquisitely refurbished apartments and loft penthouses. Residences in the more-than-100-year-old building still have original hand-tiled mosaic floors, high ceilings, large picture windows and balustrades; now, outdoor and indoor pools, a home cinema, gym and wine cellar have been added.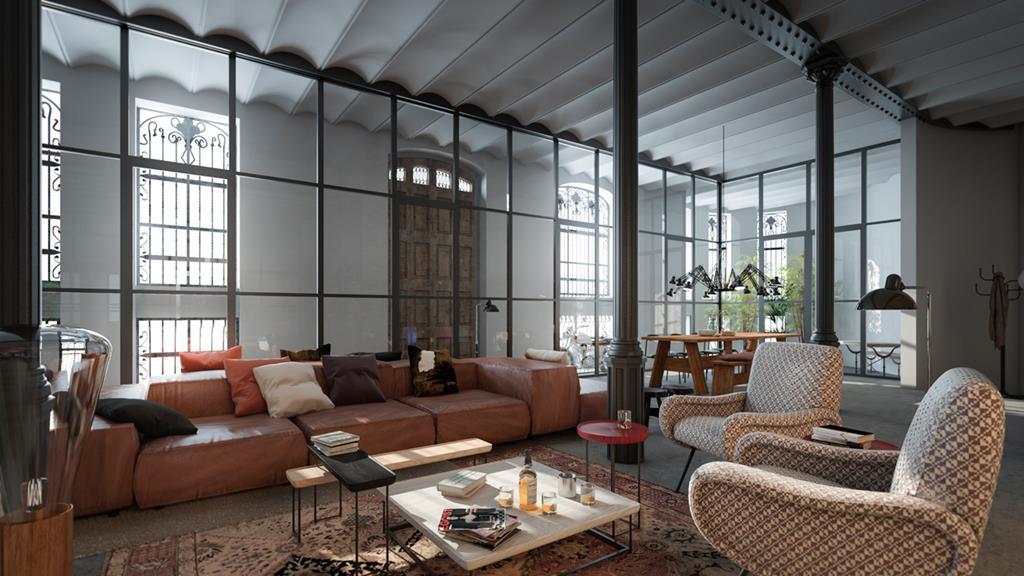 Photo: Casa Burés / Sphere Estates

"It's the best of both worlds, combining old and new," asserts Robert Green of Sphere Estates. "An impressive entrance leads to a voluminous hallway with a sweeping stone staircase, topped by an original stained- glass ceiling. The apartments are open plan and celebrate the original architecture, encompassing exposed iron pillars and traditional vaulted ceilings – known as Catalan vaults. Contemporary fittings complement the historic design, creating the perfect space for modern use."
Michelin-starred restaurants, cafes, the works of Joan Miró and Gaudí, boutiques and exclusive food stores are all on the doorstep, with the beach a stroll away. It is precisely this combination of city-centre pizzazz, culture, classical style and contemporary convenience that makes this class of home so alluring.