The Emerald Isle Collection
Fabergé and The Irish Whiskey Co. join for a bespoke whiskey set worthy of any serious collector's cabinet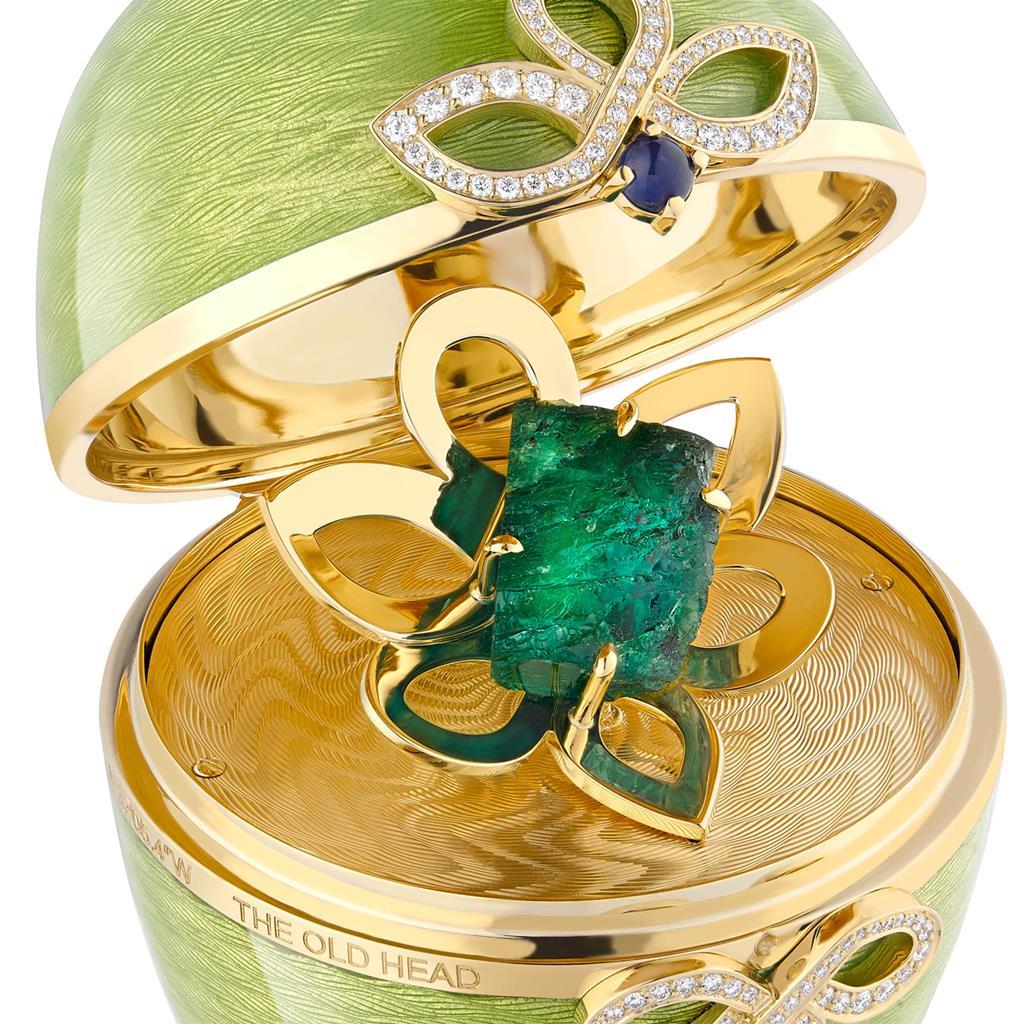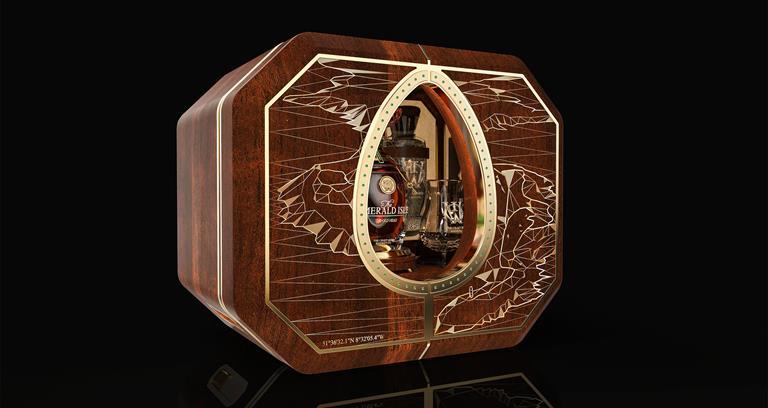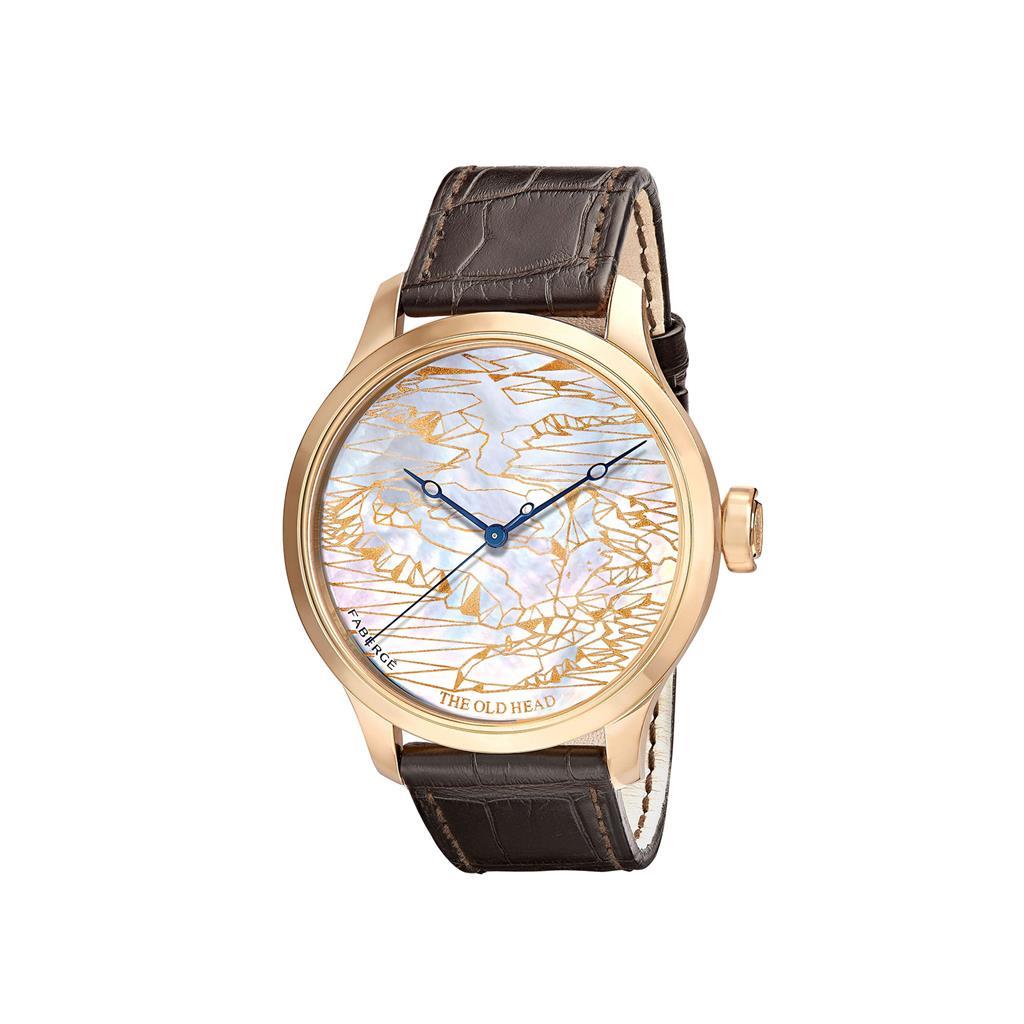 Uisce Beatha, "the water of life", is a term coined by Irish monks in the Middle Ages to describe their daily elixir, whiskey, and the latest limited-edition release from Ireland's The Craft Irish Whisky Co., in collaboration with beloved jeweller Fabergé, is an astonishing collector's item that truly embodies the mystical, intoxicating panacea those centuries-old monks so adored.
Dubbed "The Emerald Isle Collection" and inspired by the mythos of Éire, this new transnational alliance pairs a richly textured 30-year-old single malt Irish whiskey – aged in 200-litre American oak casks, which previously stored bourbon and then finished in a rare single 40-litre Pedro Ximénez sherry barrel – with a precious stone-laden set that includes a bespoke Altruist timepiece and as well as an ultra-rare Fabergé Celtic Egg objet, hand-crafted from 18k yellow gold and set with a diamond Celtic knot that frames a coloured gemstone at its centre. In true Fabergé spirit, another surprise awaits inside: in this case a rough, uncut Zambian emerald sitting atop a gold guilloche – the latest treasure from the famed atelier.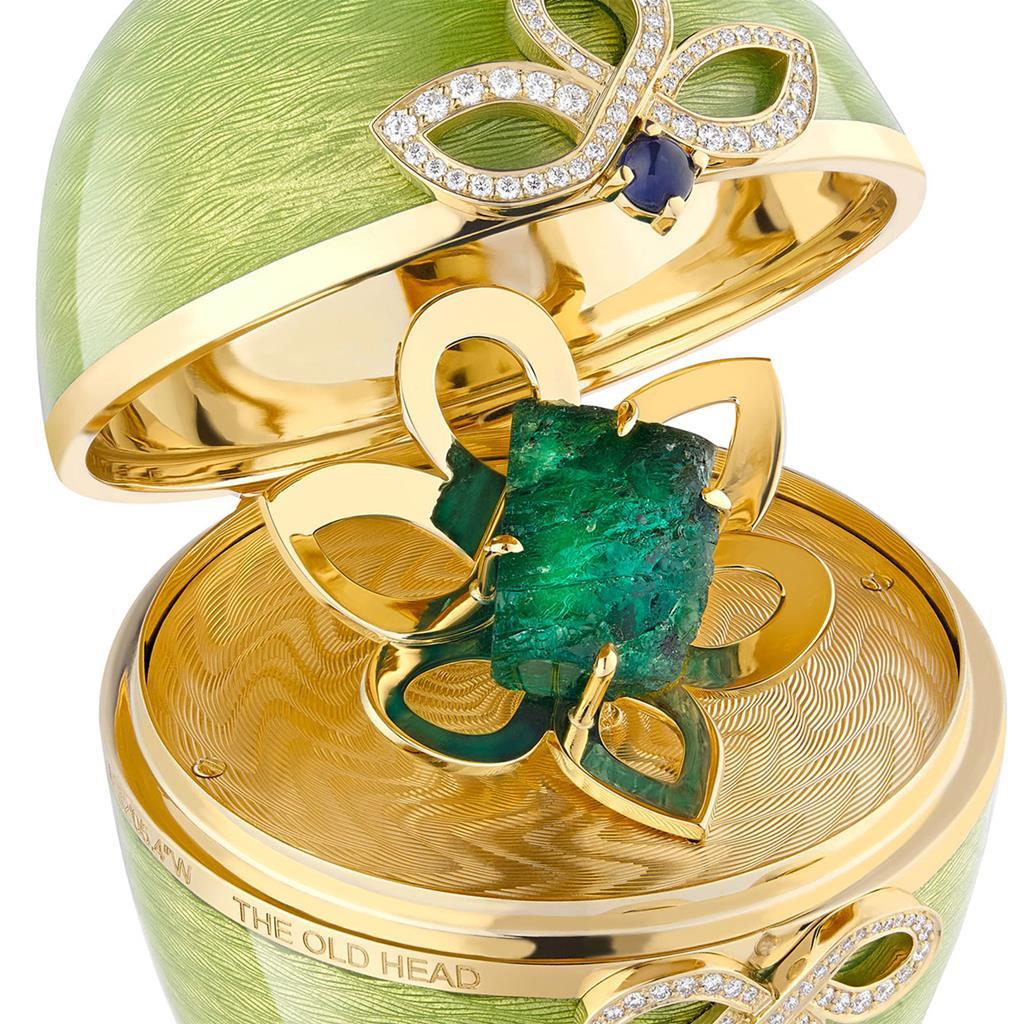 Credit: Fabergé
While the opulent ambiance of the set is clearly at centre-stage, that doesn't mean The Irish Whisky Co. has skimped on their craft. Not at all. This latest concoction takes the reins as the oldest triple-distilled Irish whiskey in the world, and its tasting notes range from chocolate fudge and maple syrup on the nose to sweet leather and silky-smooth cherry notes on the palate before finishing with hints of creamy meringue and rich vanilla cigar smoke.
Also included in this first-of-its-kind set is a humidor with two-ultra-rare Cohiba Siglo VI Grand Reserva cigars, a gold-plated cigar cutter, goldplated water pipette, pure obsidian whiskey stones, a hip flask with a sample of the Emerald Isle whiskey – the rarest Irish whiskey in existence – and a carafe filled with fresh Irish spring water.
Sales of the collection begin at a private auction in Houston, Texas on 2 February. All proceeds will go to charity, with fifty per cent to the Correa Family Foundation to support children affected by serious illness and 50 per cent to the buyer's charity of choice.