Kitchen Perfect
Rossana's sleek new design heralds a new era in the art of the kitchen
An artistic exercise in engineering, Rossana's Portatilé presents the next generation of the classic kitchen, offering an innovative approach to interior design that's as aesthetically pleasing as it is practical. The growing trend for luxury properties to incorporate a back-of-house kitchen as a cooking-focused space frees up the front-of-the-house kitchen to become a fully fledged extension of the living area.

Designed as sculptural objects, the three-part set – comprising a svelte kitchen island, freestanding tall cabinets and innovative wall units – are easily de- and re-assembled. The smooth installation typically takes under 48 hours and ensures the kitchen can easily join its owners as they embark on their life's journey from home to home.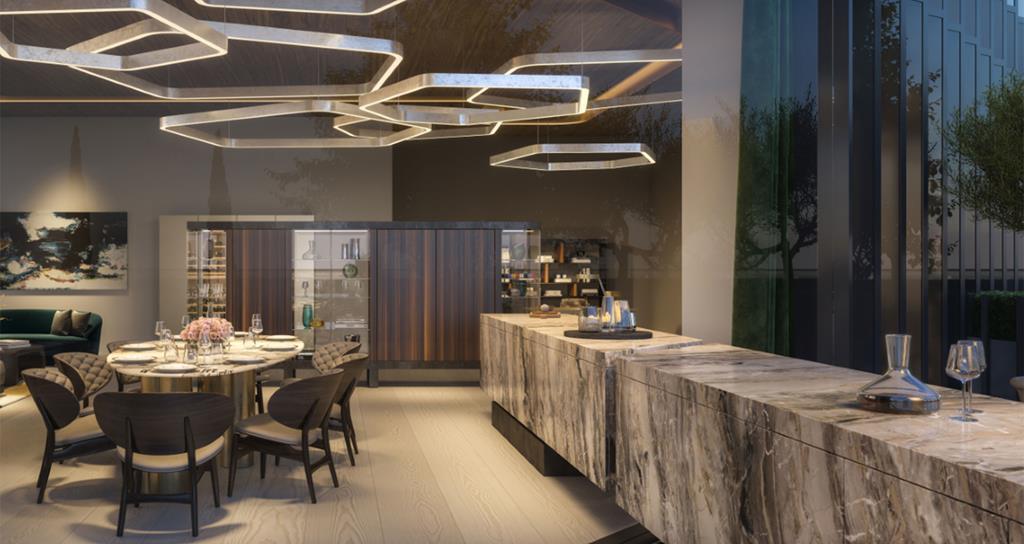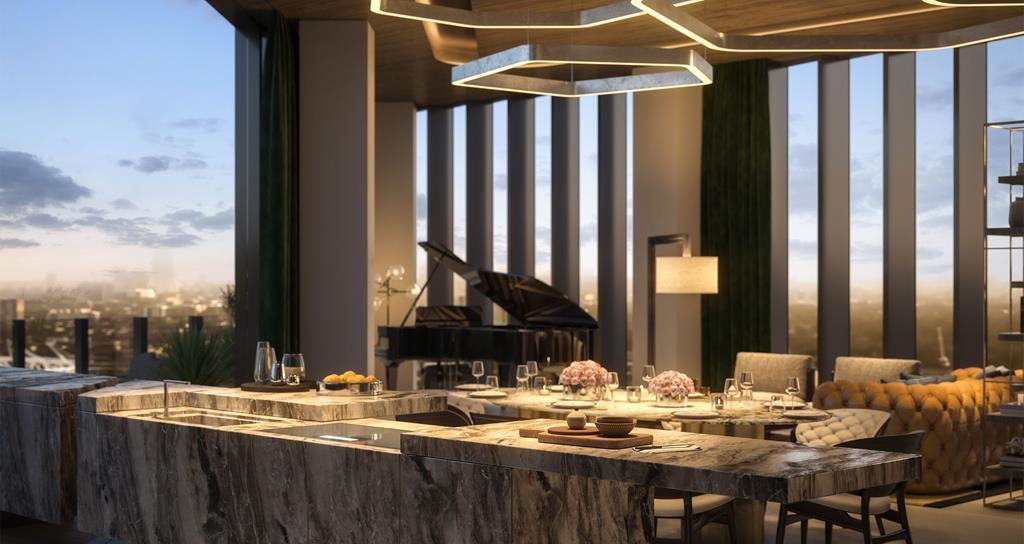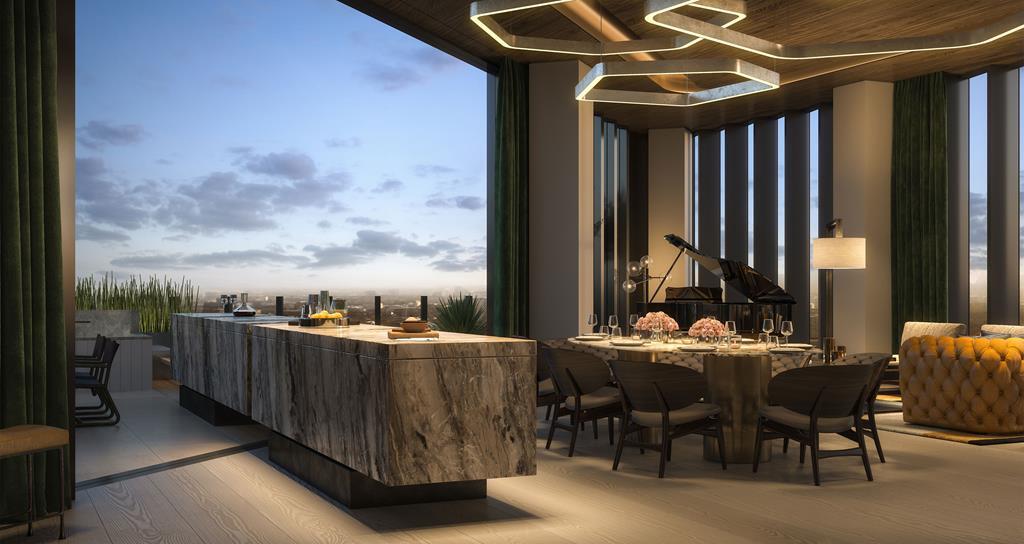 The system's crowning centrepiece, the K-In K-Out kitchen island, is perhaps the line's most ingenious. Available in outdoor or indoor versions – these stone monoliths both appear to float, supported by asymmetrical burnished-steel plinths. It's a visual illusion that carries on with its electronic sliding cover top: finished in natural stone, with burnished-brass or timber veneers like elm, eucalyptus or dark olive, among other options.
State-of-the-art electronics and engineering are applied, using a robust lightweight aluminium structure to conceal the most advanced appliances, with enough cooking power to run a 'Michelin star'-rated restaurant. Using one-button operation, the fully extended tops provide a generous cantilever, ideal extra space for food preparation and occasional dining for up to nine guests. The TU24, meanwhile, forms the island's perfect complement.
The freestanding wall unit not only serves as an attractive place to display and store various kitchen accoutrements, but also cleverly conceals ovens and refrigeration and functions as a lateral space divider. Completing the collection are the WU23 Riflettente and Illuminazione wall cabinets. Both pieces set a new benchmark in storage design, with the WU23 Riflettente using intelligent glass doors to obscure objects from view, only becoming transparent when its sliding doors are accessed, while the WU23 Illuminazione uses integrated illumination, controllable in both colour and intensity, as an effective backdrop for display and household items.

The collection is hardly a departure for the Italian company, which has worked with industry greats like Rodolfo Dordoni, Michele De Lucchi and Vincenzo de Cotiis on a range of high-concept kitchens since its launch in 1953; its 1968 Isola, by Giancarlo Iliprandi, even made history when it became the first kitchen to be exhibited at NYC's MoMA in 1972.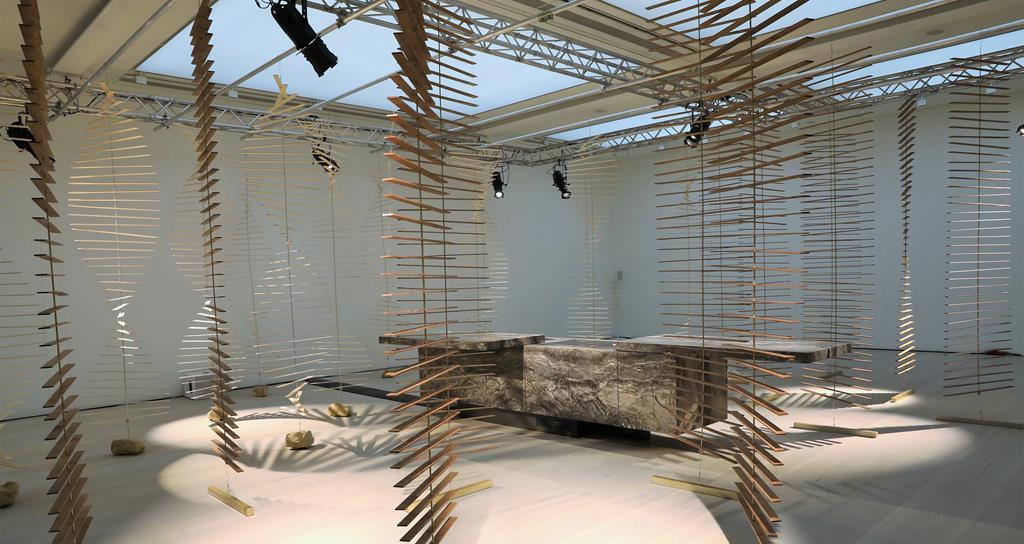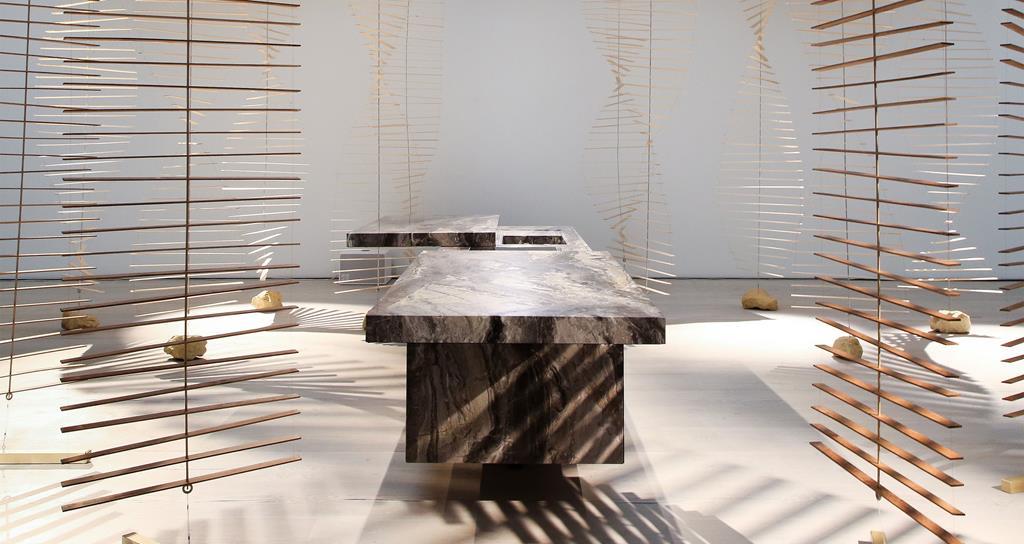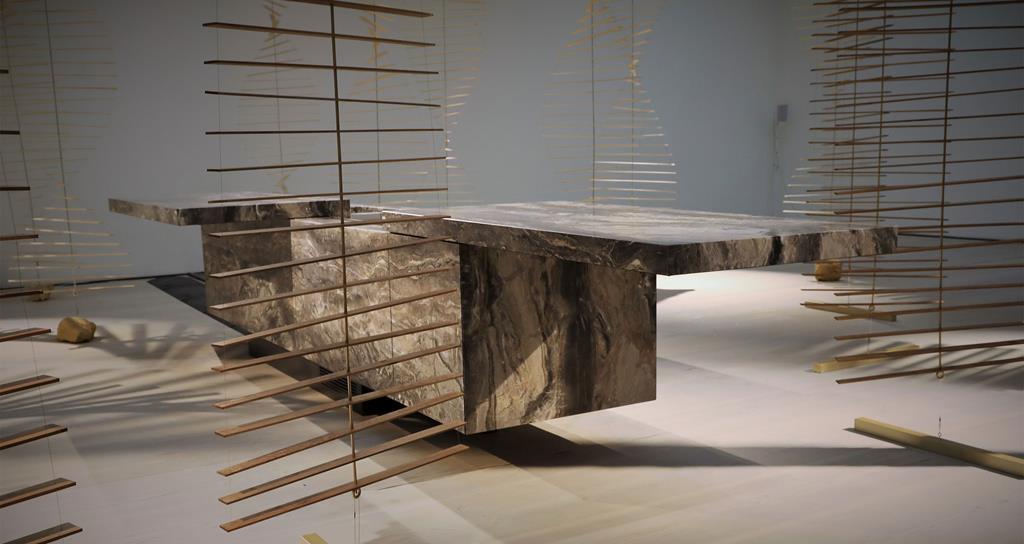 Renowned designer Massimo Castagna, who applied his deft hand to the K-In K-Out, has drawn from the brand's recipe for success – a flexible, detail-oriented and utterly original approach to design – to usher in this fresh new chapter in the brand's illustrious history, one celebrated in a special event held at London's esteemed Saatchi Gallery earlier this year. Surrounded by a series of helical wooden mobiles created in collaboration with Bonsoir Paris, the exhibition served to induct the company's masterpiece as the latest in a decades-long line-up of innovations, evolving kitchens into objects of functional art.

For more information, visit rossana.uk.com