The Layered Black
The chronographic origins of the latest Centurion Magazine cover
The cover design of the latest edition of Centurion magazine hails originally (and perhaps surprisingly) from the daedal dial of a timepiece – comprised of 164 layers of hand-forged and hand-welded Damascus steel.
The watch in question is the Sarek Akka– a monochrome creation by Gustafsson & Sjögren, or GoS watches. This partnership between two masters of their respective crafts, blade-smith Johan Gustafsson and watchmaker Patrik Sjögren, has yielded to date numerous immaculate watches through their shared passion for both art and tradition. They often draw from Scandinavian nature and history as inspiration for design elements in their devices – the Sarek Akka is no different.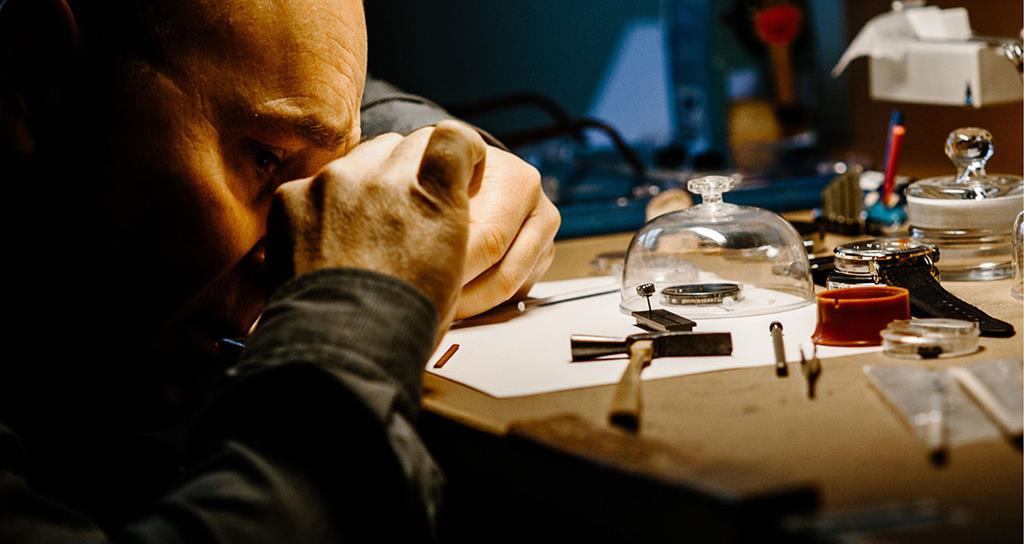 Patrik Sjogren preparing a watch for assembly
The Sarek Akka was inspired by Áhkkám (Akka in Swedish), a massif north of Sarek National Park containing 12 peaks and ten glaciers spaced close together. It is known locally as the Queen of Lapland and is a holy mountain in native Sámi tradition.
The dial is 164 layered Damascus steel, forged and welded into a wildflower pattern by hand combined with a greyscale high-contrast finish. The forging process yields unique results every time, resulting in each piece of metal containing different characteristics and personality; every owner gains their own personal work of art.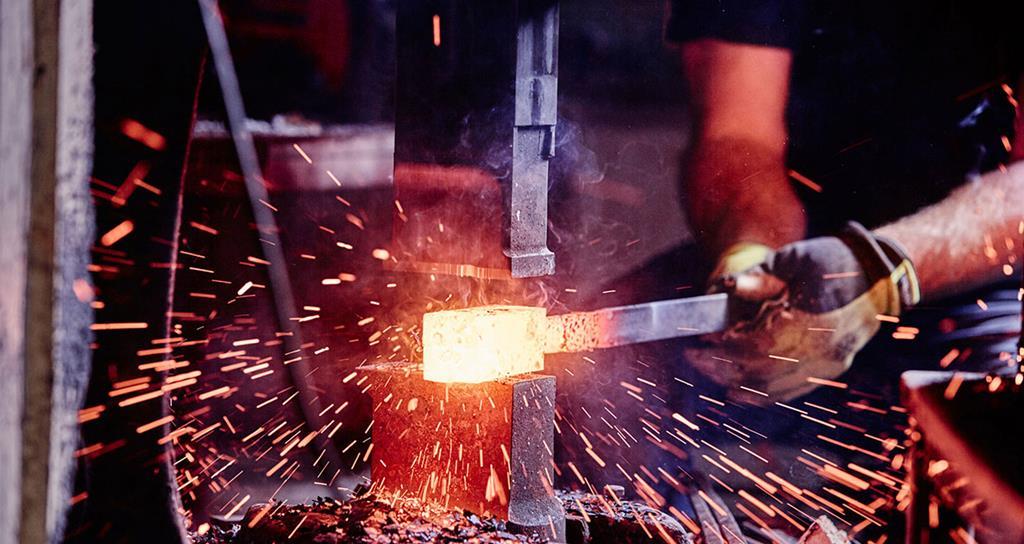 Johan Gustafsson forging the Damascus steel with the help of an air hammer
Other notable design elements from the watch include a beautiful bezel inscribed with scrolls by renowned engraver Stanley Stoltz, a locally produced moose-leather strap, and a stainless-steel case finishing inspired by Viking bracelets.
Visit goswatches.com