The Lodge at Feline Fields
Renew your spirit with this authentic African experience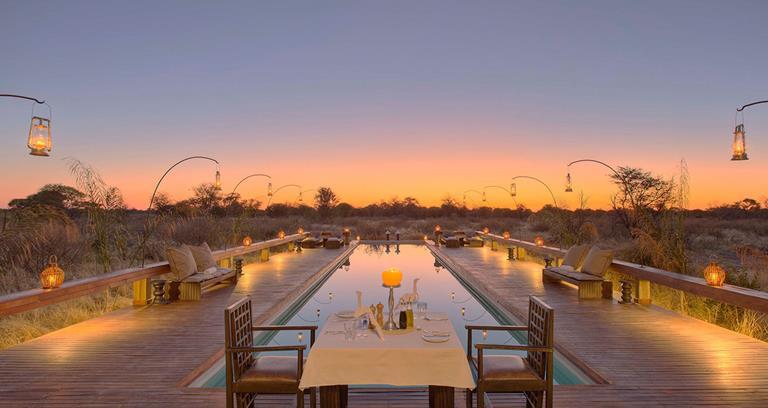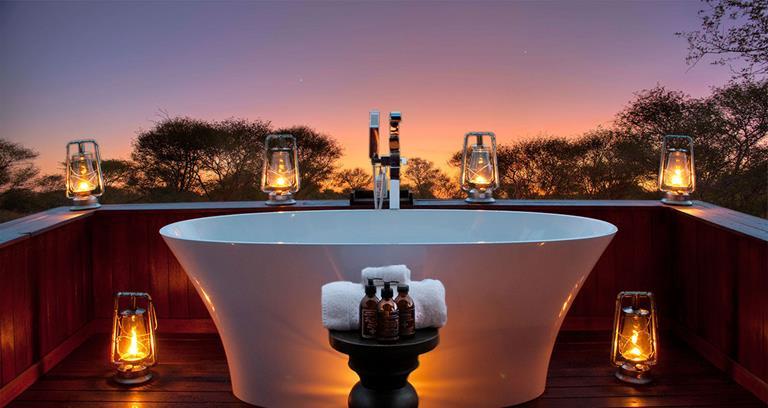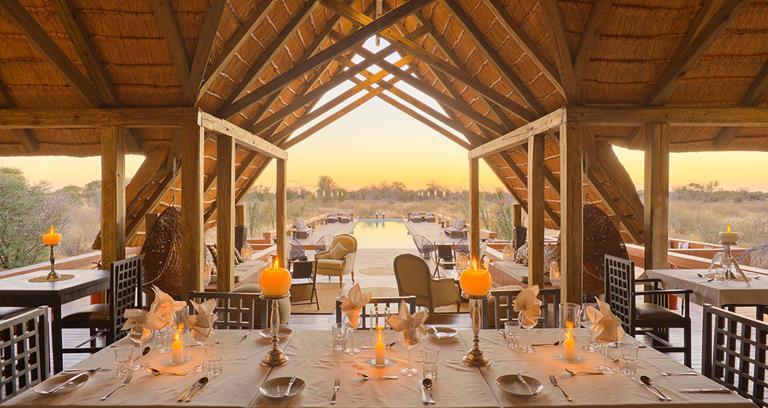 The manifestation of Marjan Blom and Raphael Real del Sarte's collective dream, The Lodge at Feline Fields launched in January 2017. Situated in Botswana, on the edge of a wooded island in the Kalahari Desert, it weds safari to the conservation of the wilderness and wildlife of Africa.
The six-suite lodge, designed by Alwyn Peterson, therefore aims to impact the environment as little as possible whilst still offering pristine accommodation to its guests. The views of the scenery are captivatingly beautiful.
The camp, in keeping with the environmental theme, uses the latest in solar technology to power itself. Reducing its carbon footprint is a clear consideration – yet not at the expense of facilities. The open bush gym, the swimming pool, clay tennis court and Africology spa are just a few of the services on offer. 
Should you wish to explore the surroundings more intimately, there are several options. Wander on foot, or take a horse or bike. Discover leopards and elephants, or if you are lucky, very rare wild dogs roaming the landscape. Or take a trip to the nearby Xai Xai village, or the ancient Gcwihaba Caves and experience the local culture both past and present.