Conrad Maldives Rangali Island
Personal notes by Sanjay Surana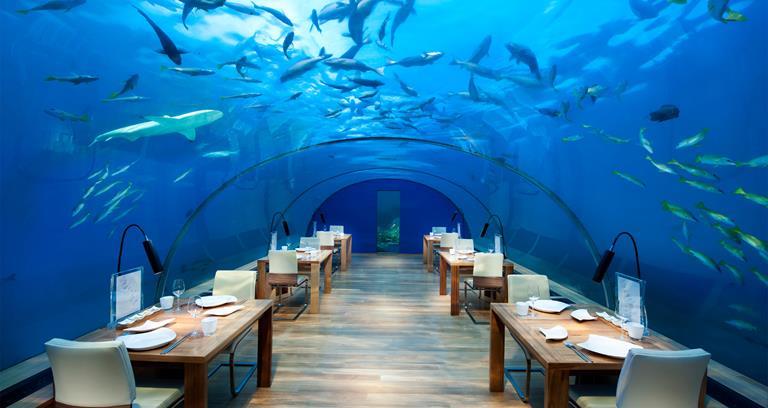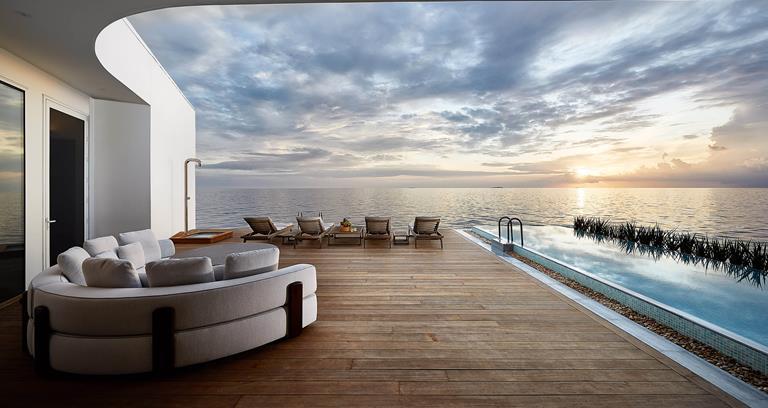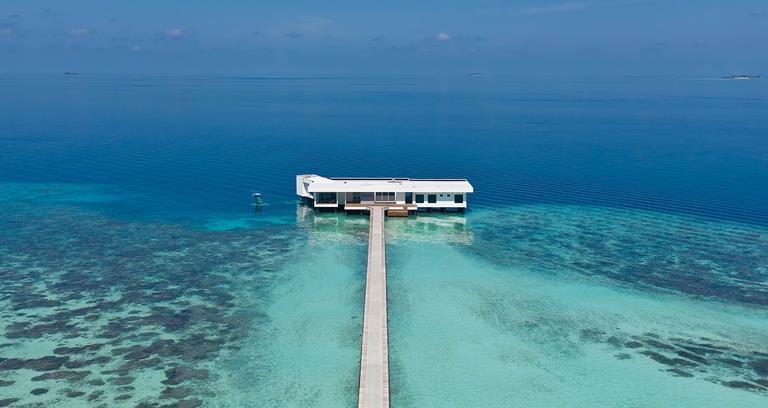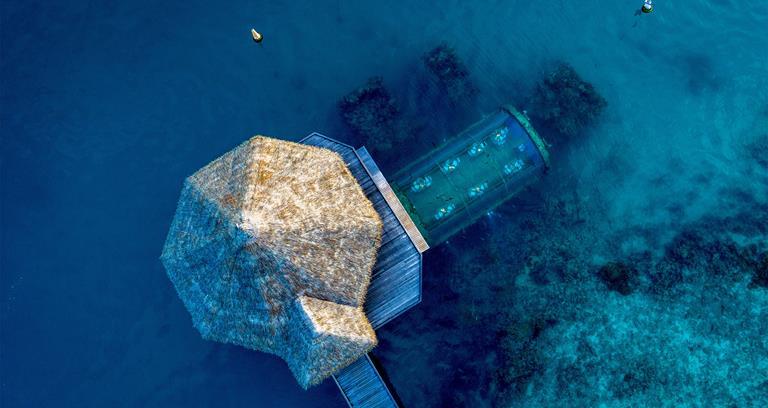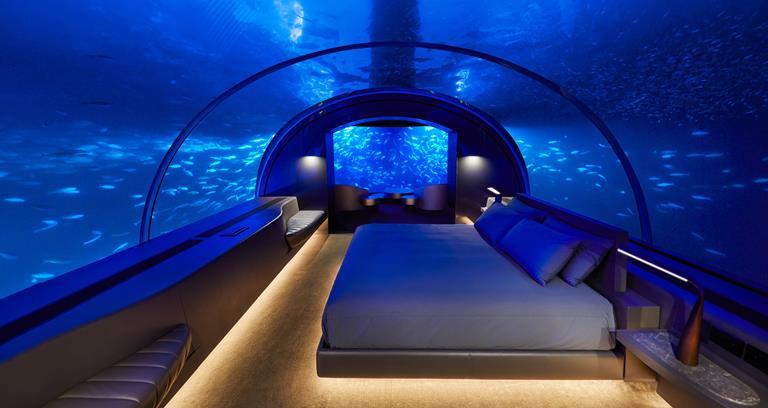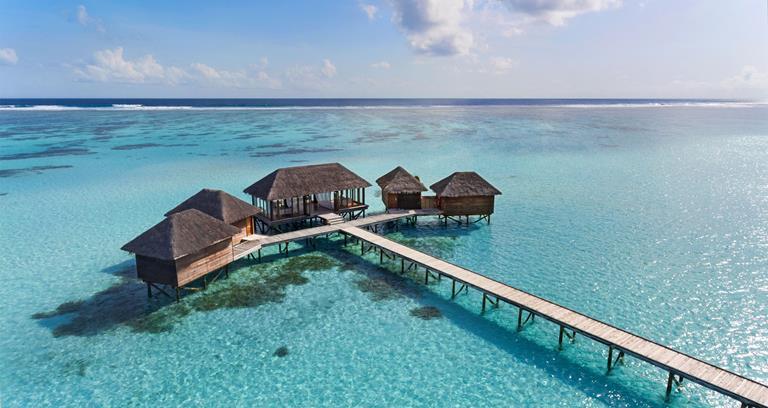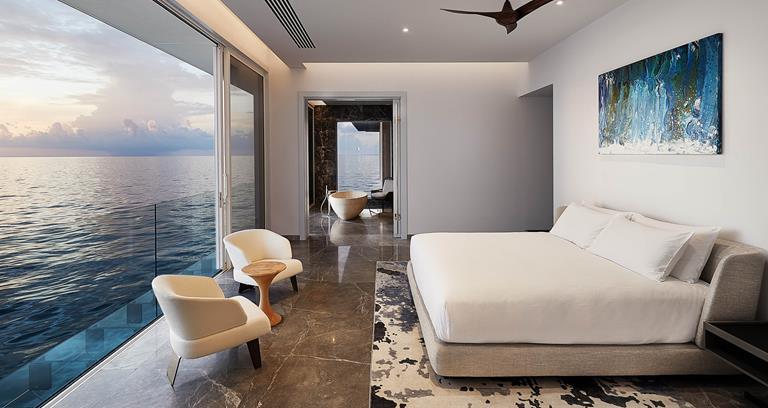 Ever since it opened in 1997, the Conrad Maldives Rangali Island has remained ahead of the curve. It was the first international branded resort in the island nation and in 2005 debuted the world's first underwater restaurant Ithaa (it means mother-of-pearl in the national language Dhivehi), a remarkable feat that married irrepressible ambition to architectural daring.

Now the resort finds itself back on the global radar of travel enthusiasts – armchair and actual – thanks to another significant premier: the new underwater residence Muraka that, when open later this year, will become one of the most highly sought-after hotel rooms on the planet and a thrilling addition to an already ravishing resort.

Accommodation

The Conrad unwinds over two islands connected by a 500m bridge (another first for the Maldives), with rooms split between the slim, elongated Rangali and the oval Rangalifinolhu. The former isle feels more primal and tends to attract couples (all its rooms are over-water villas), while families lean toward the latter.

Eleven categories of rooms are notable for their simplicity and tasteful appointments – from beach suites to family water villas – so there are enough options to suit any taste. Recently updated, beach villas have tones of cream and mahogany, a garden courtyard with a sunken tub, white-marble tile floors, and steel-grey curtains.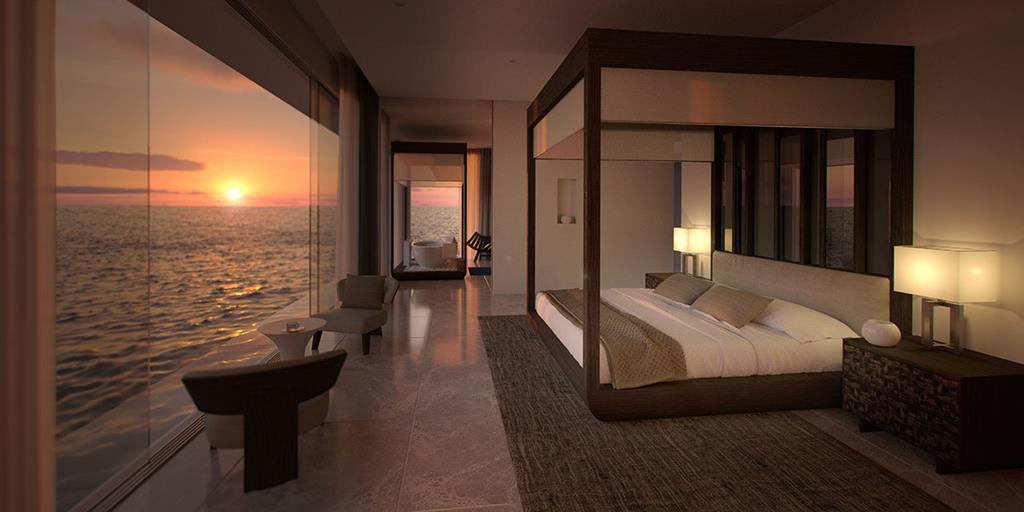 Other rooms have colour schemes of mostly white, with turquoise cushions and accents that mirror the sea. The pick of the accommodations are the two sunset water villas with a glass-floored living room, a huge infinity pool, bleached-wood walls, massive marble bathrooms, and a bed in the master bedroom that has views directly toward the sunset.

Dining Experience

Expect a dizzying selection of restaurants and bars – 12, mostly on Rangalifinolhu – meaning visitors can easily eat somewhere different every day and night. Most of the restaurants have sand floors to help guests channel the island vibe.

Options include Chinese cuisine at Ufaa by Jereme Leung, dominated by a net sculpture that looks like a fish; Sunset Grill, serving grilled seafood and meat to diners on cosy terraces set around an octagonal over-water pavilion, the light breeze enhancing the ambience; and Vilu, a beachside wooden deck with white furniture, misted-glass-topped tables, light-blue cushions that recall the water, and a fine Mediterranean menu.

Unique for the Maldives are the wine and cheese evenings (the resort has 100 seasonal cheeses and more than 1,200 labels of wine) and fondue nights at the Cheese and Wine Bar, where the floor is covered in volcanic sand from New Zealand. The star attraction is undoubtedly dinner at Ithaa, where waitstaff serve high-brow contemporary European cuisine while gangs of black-tip reef sharks saunter nonchalantly by the windows. It's a meal you'll never forget.

Activities

With its pair of islands, the Conrad almost feels like two different resorts and the property is large enough that there is a 3.4km jogging route mapped out by staff. The majority of activities are on Rangalifinolhu, home to the dive centre, the gym, and tennis courts.
Sea lovers can choose from a variety of boat tours, including snorkelling and diving trips, and excursions to spot whale sharks, manta rays, turtles and dolphins, or they can go island hopping, or view the sea life from a glass-bottom boat.

Big-game and night-fishing trips sate angling buffs while guests yearning for an insight into Maldivian culture can join a local island tour that spends an hour on Dhangethi, where some of the staff live. Water activities onsite range from two infinity pools and fantastic snorkelling along the house reef accessible from the shore, to kayaking, stand-up paddle boarding, jet-skiing, and the emerging water disciplines of jet blading and jet packing.

Each island features its own spa: the neo-Scandinavian wood-cabin-style Spa Retreat or the Over-Water Spa, where treatment rooms have glass floors with soothing sea views.

How to Get There

The Maldives has long conjured up an image of tropical paradise and for good reason – it's a nation with about 1,200 coral islands in 26 atolls spread over 90,000 kilometres of turquoise Indian Ocean, and a population of a little over 400,000. A number of international carriers fly to Malé, the capital, or more accurately to the international airport on neighbouring Hulhulé Island.

From here reaching the Conrad typically requires a short ride to the seaplane terminal – about five minutes by complimentary transfer – where travellers wait in Conrad's cool, spacious lounge before taking the 35-minute seaplane flight direct to the resort. For guests who prefer not to travel by seaplane, there is the option to board a domestic flight to the airport on Maamigili before a 30-minute speedboat trip to CMRI.
Resort visited March 2018