The First Wide-Body Business Jet Readies for Take-off
Flowing lines and environmental engineering, the already award-winning Dassault Falcon 6X ushers in a new level of comfort in private aviation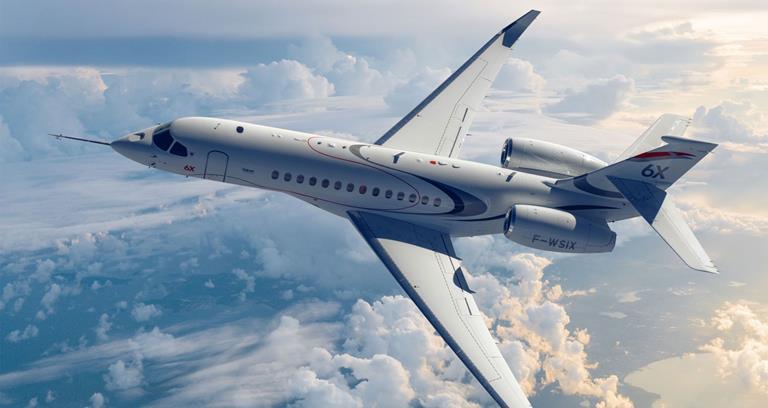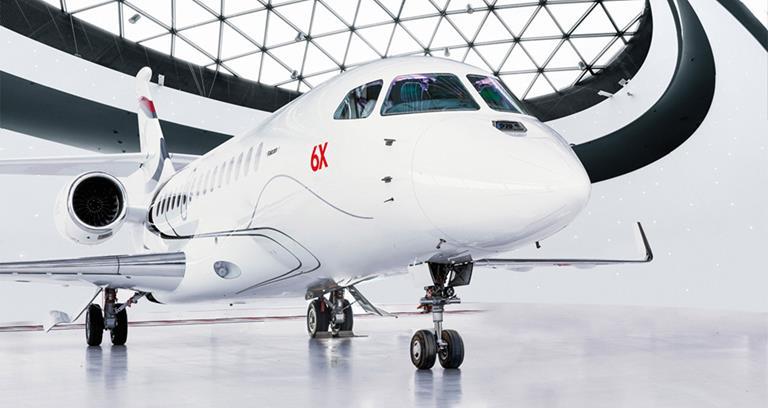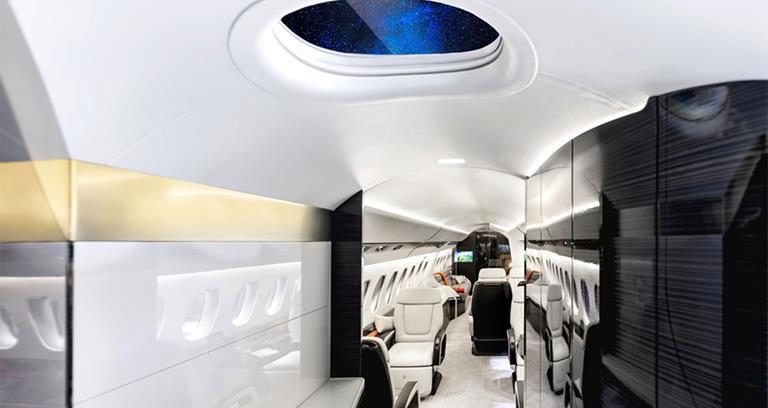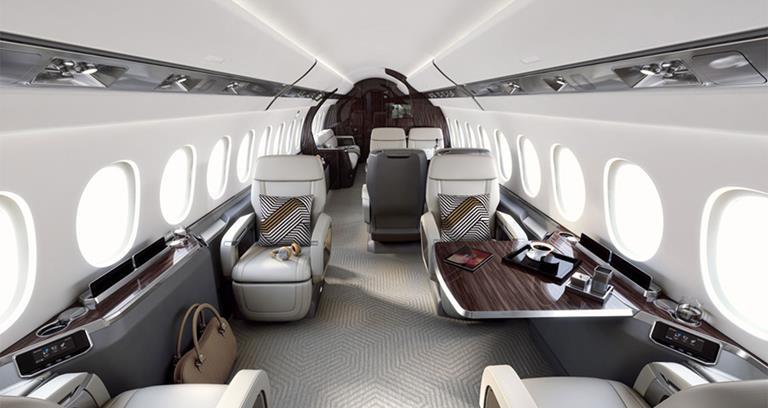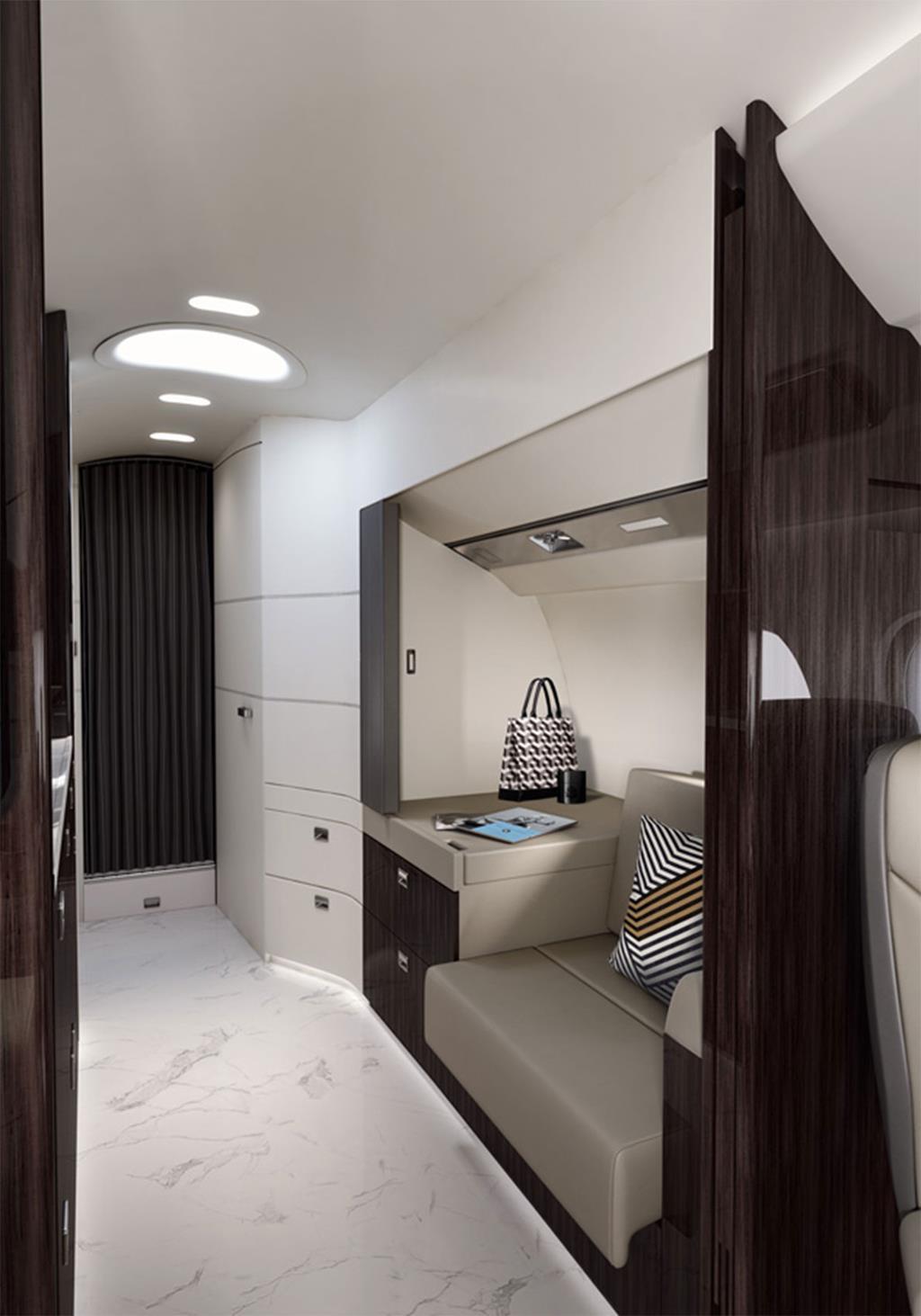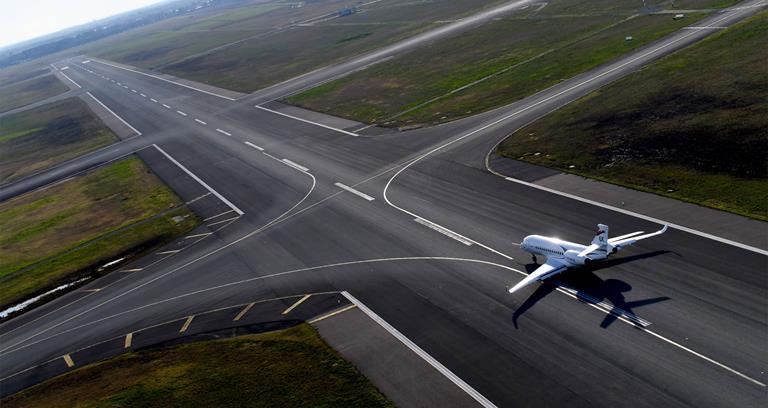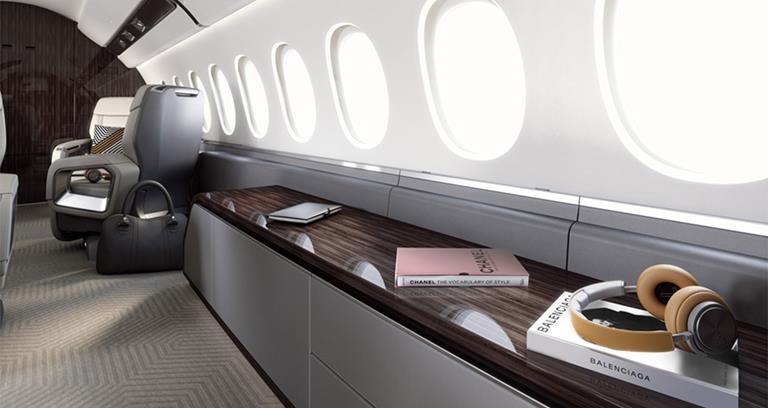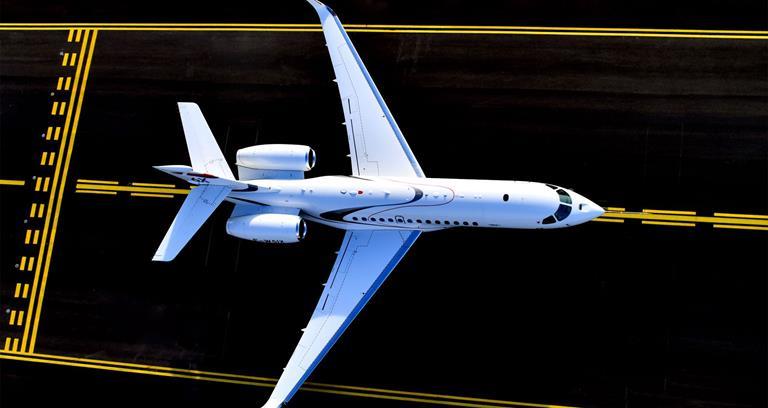 The momentum behind the new Dassault Falcon 6X keeps on rolling. Last month, the private aircraft embarked on its maiden voyage, in which, according to test pilot Bruno Ferry, it "demonstrated excellent handling in multiple flight scenarios" and showed "unusual maturity in systems function". As if that's not enough, the jet reached a maximum operating speed of 0.90 Mach and has the ability to fly 5,500 nautical miles non-stop – hello, London to Hong Kong.
Now, in addition to its flight capabilities, the aeroplane's wide-body is garnering some much-earned attention, having just won the Red Dot Prize for its premium cabin design. Recognised for its exceptional combination of form and function, it was determined that not only did the cabin's flowing lines and environmental engineering create a "unique, healthful and productive environment", but it also offered a new level of personal comfort thanks to small touches like an overhead galley skylight, fingertip controls and a mood lighting system designed to support natural circadian rhythms.
At the moment, the Falcon 6X will continue its test-flight programme as it steamrolls towards its scheduled 2022 certification. Based on the pictures below, private business travellers have something truly special to look forward to.