A Rarefied Racer
At auction during the Pebble Beach Concours, an unmodified Ferrari 750 Monza Spider by Scaglietti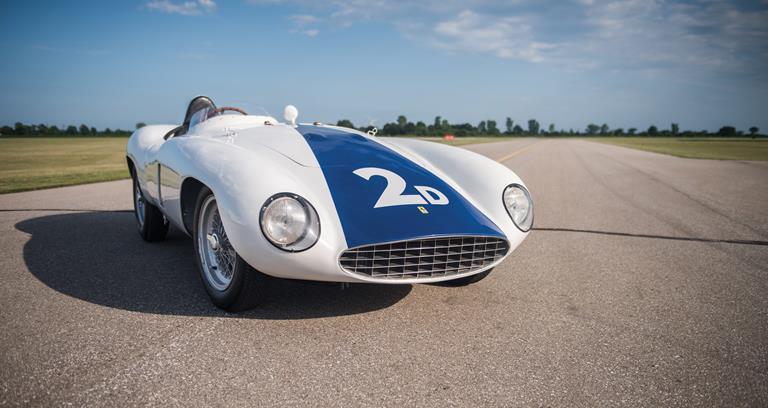 Photo: Darin Schnabel ©2016 Courtesy of RM Sotheby's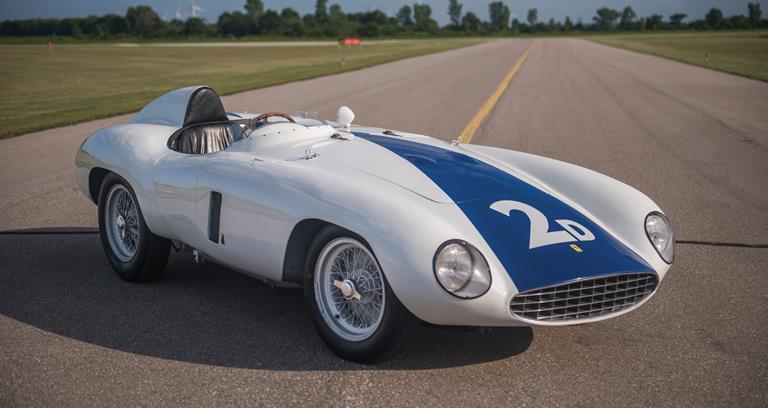 Photo: Darin Schnabel ©2016 Courtesy of RM Sotheby's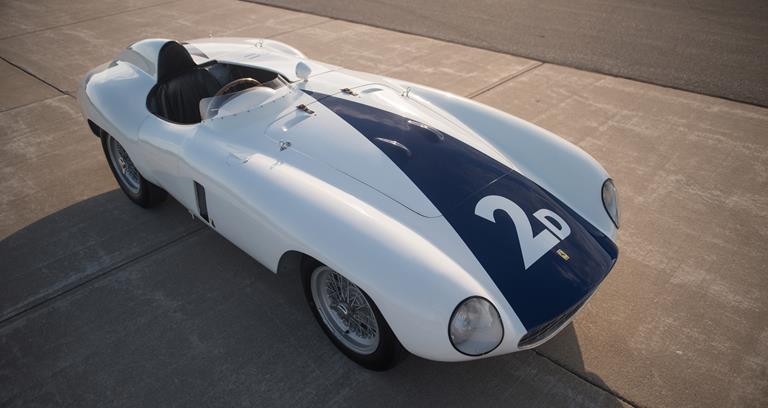 Photo: Darin Schnabel ©2016 Courtesy of RM Sotheby's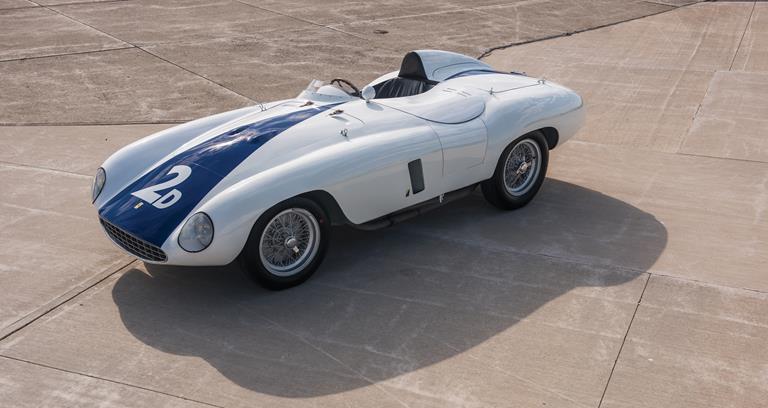 Photo: Darin Schnabel ©2016 Courtesy of RM Sotheby's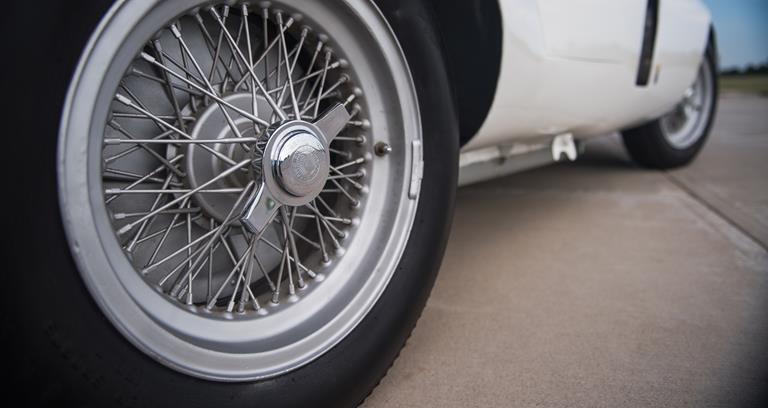 Photo: Darin Schnabel ©2016 Courtesy of RM Sotheby's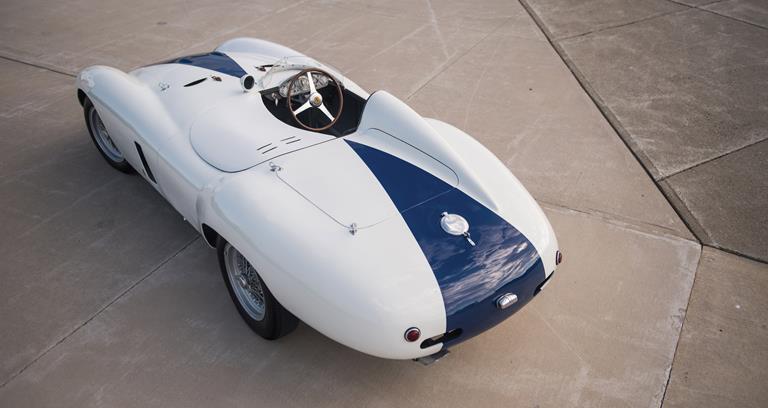 Photo: Darin Schnabel ©2016 Courtesy of RM Sotheby's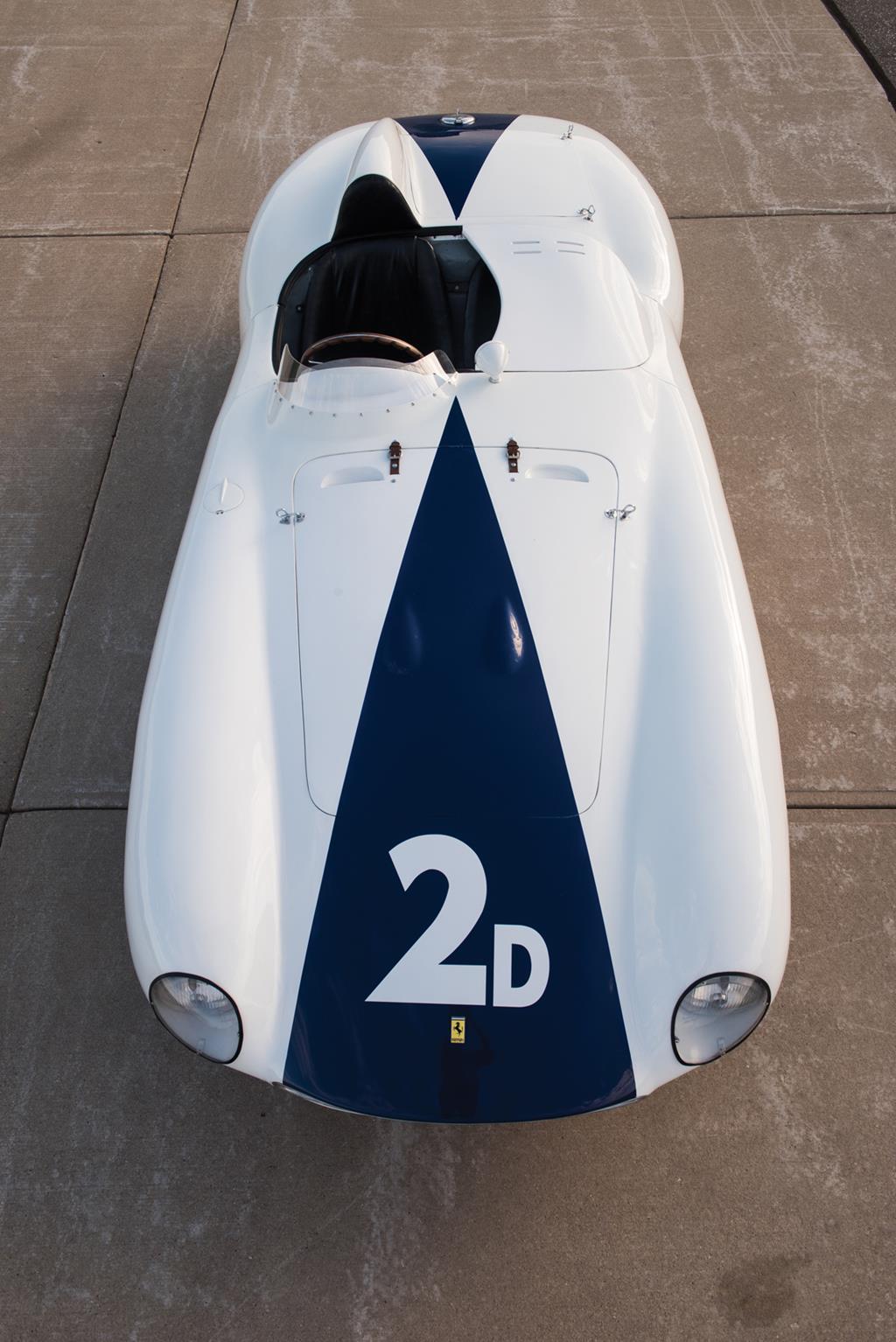 Photo: Darin Schnabel ©2016 Courtesy of RM Sotheby's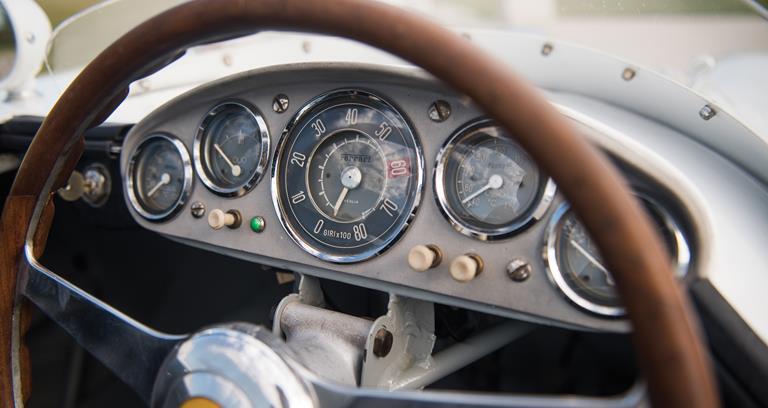 Photo: Darin Schnabel ©2016 Courtesy of RM Sotheby's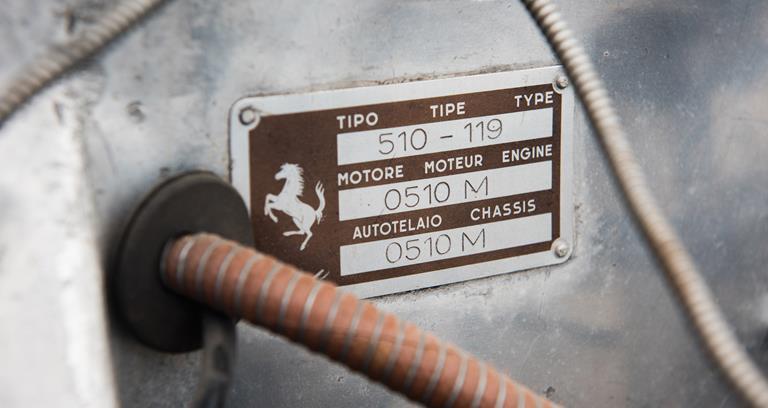 Photo: Darin Schnabel ©2016 Courtesy of RM Sotheby's
Lot 127 of the extensive Jim Hall collection of cars coming to auction at RM Sotheby's iconic Monterey sale – held during the Pebble Beach Concours d'Elegance this year – this exalted specimen presents something a little unusual when considered against the other US-based race cars of its era.
Piloted to victory at its debut 12 Hours of Sebring in 1955, this 750 Monza – chassis 0510 M – has seen success at the hands of racing legends Phil Hill, Carroll Shelby and Jim Hall, all of whom drove it to a string of podium finishes in its handful of years actively racing.
Full owner since 1956, Jim Hall held onto the car, keeping it in storage for some 40 years – bucking the trend of such cars in the heady, hyper competitive early days of sports car racing in the US. Where others would be chopped, molested and transmogrified to eke out additional performance and another race, this 750 Monza sat in Texas gaining nothing but a layer of dust.
Meticulously restored in the 1990s with almost all of the engine's mechanical components retained, it is perhaps the finest of a dwindling number of known examples of Ferrari's Scaglietti bodied 750 Monzas, and all the more special in this particular sale for its accompaniment of letters written by Shelby and Hill, detailing their experiences driving it.
RM Sotheby's Monterey sale takes place 19 August in Monterey, California.
Visit rmsothebys.com