Silverware On The Seine
Reopening at the beginning of May, Paris restaurant La Tour d'Argent auctions its historic wares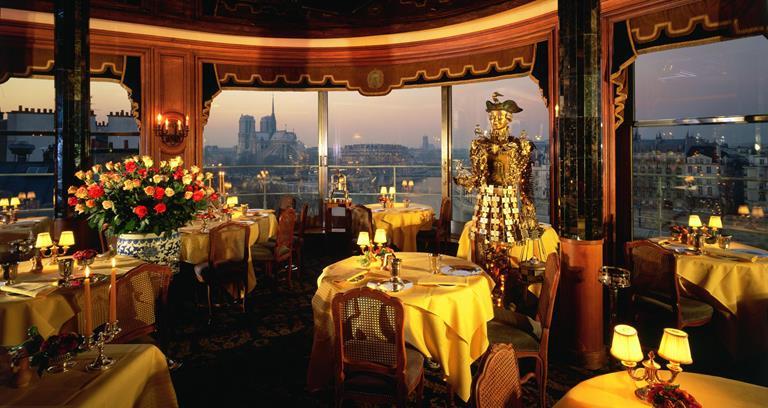 The famous Canardier sculpture in the dining room
Photo: Gaston Bergeret, Artcurial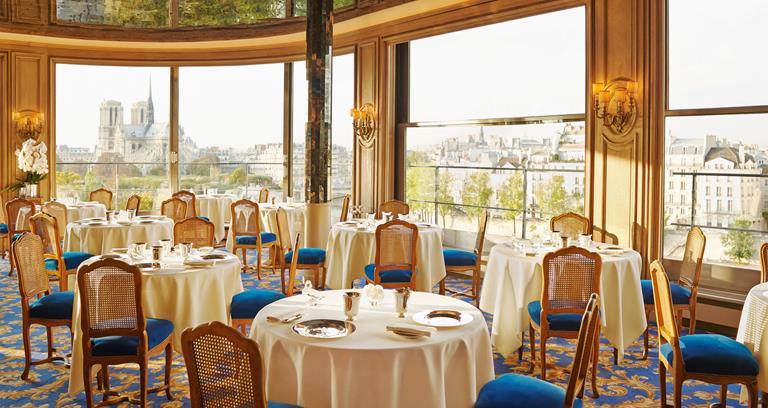 The dining room and view, as of 2015
Photo: Tour d'Argent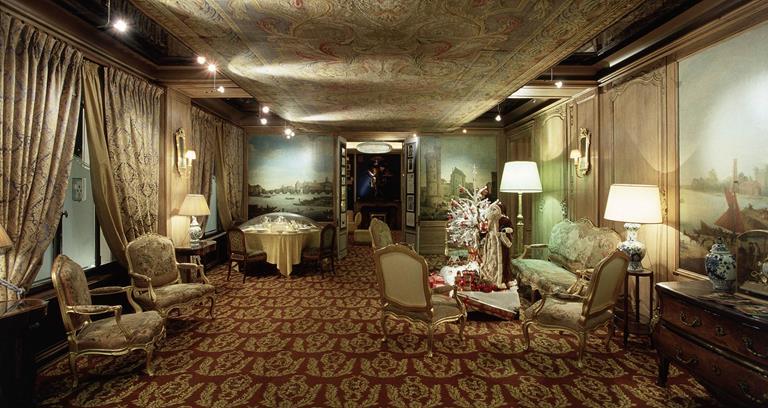 A 16th-century Aubusson carpet on the first-floor ceiling
Photo: Artcurial
Silver duck press
Photo: Thomas Renaut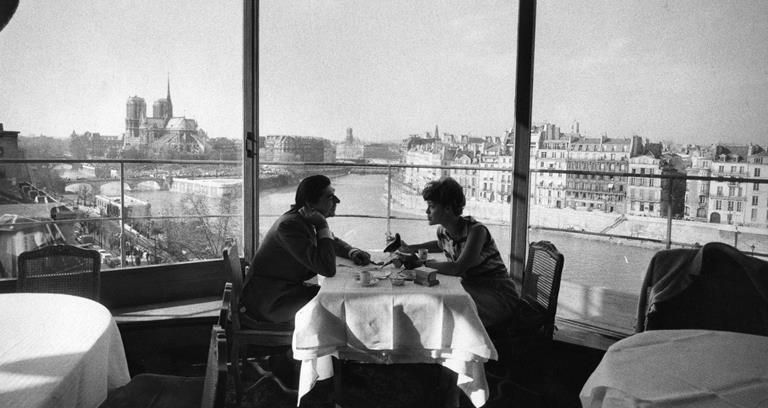 Actor Romy Scheider and former owner of Tour d'Argent Claude Terrail
Photo: Tour d'Argent
Said to have sat on the banks of the Seine for nigh on 435 years, the elegant auberge known as La Tour d'Argent – or "The Silver Tower" thanks to its historic silver-inflected interiors – is set to reopen following a busy 15-day closure.
From its inception under the Good King Henry — a place of elegance and poultry specialties that entertained the elite of Versailles come the 17th century — the restaurant became the fashionable fixture for the city's literati, artists and global dignitaries. Its contemporary operations over the last century, under the Terrail family, saw the addition of a sixth floor overlook of Notre Dame, and the nurturing of the wine cellar into a world-renowned treasure consisting of hundreds of thousands of bottles.
Seeking to reinvigorate the once three-Michelin-starred eatery (reduced to two in 1996 and one in 2006), new head chef Philippe Labbé, formerly of Shangri-La's L'Abeille and Chèvre d'Or in Èze-Village, will spearhead the restaurant's attempt to restore its lost lustre.
With a renewed focus on the contemporary, much of the restaurant's distinctive furnishings, silverware and even a selection of coveted bottles for the cellar will go under the hammer on 9 May through Parisian auction house Artcurial. Notable among the lots are the recognisable Canardier statue, a Bernard Cathelin screen and a silver duck press, the tool through which the restaurant's iconic dish was once prepared. Not to mention some 3000 other pieces — all in their own way a part of the famed joie de vivre for which Tour d'Argent championed.
Visit tourdargent.com
Visit artcurial.com