Thurnher's Residences Penthouse Suite
A picturesque Alpine penthouse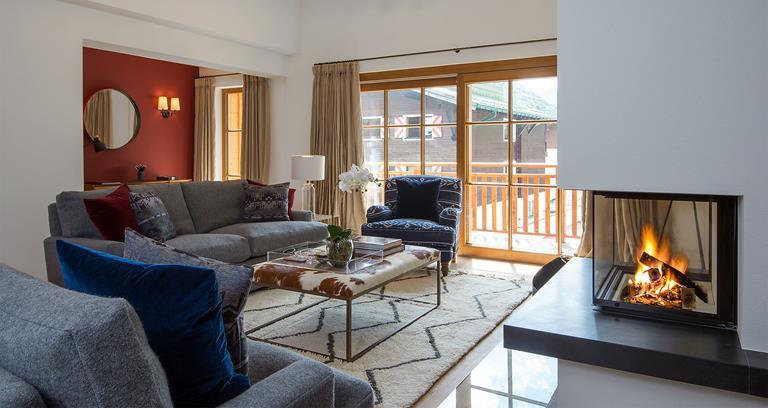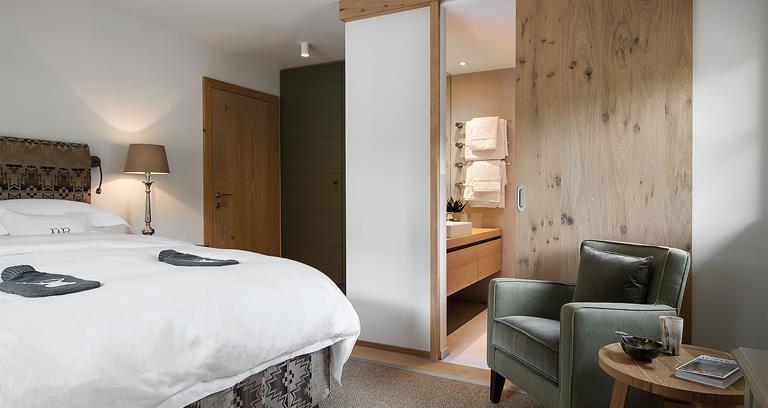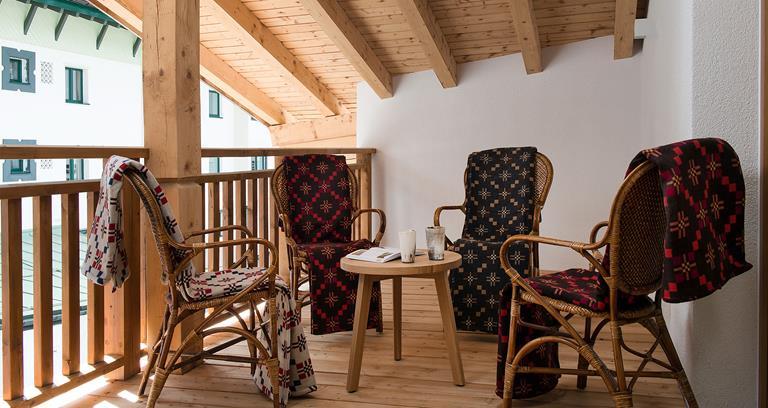 Thurnher's Residences has unveiled its new Penthouse suite in time for the new ski season. The fifth and biggest of the serviced apartments operated by Thurnher's, famous for Thurnher's Alpenhof, is now open.
The suite is also the most comfortable, with a fantastic ambience, paying homage to Alpine traditions but with a modern twist. Beige and grey tones are accented with warmer, stronger tones throughout the apartment, such as burgundy in the living and bedrooms, and plum and Salzburg-blue armchairs. Locally sourced wood, leather chairs, woven fur rugs create a cosy atmosphere, and the terrace offers a wonderful view of the picturesque Lechtal Alps.
The creative force behind the 200 sq m suite was the British architect Malcolm Winyard, from the London-based Ann Boyd Design. The suite contains four bedrooms, each with their own bathroom, and an open-plan living space containing a living room, dining room and kitchen area.
The suite can be rented on its own, or in combination with the other four fantastic apartments in the building. Located next to the Zürser See ski lift, and only 100m from Thurnher's Alpenhof, the quality facilities of the family-run hotel are also at visitors' fingertips. These include a variety of culinary opportunities, the spa and indoor pool, saunas and steam baths, and fitness programs, not to mention free ski excursions with the hostelry's ski instructor Roman Dornauer.