Awasi Iguazú
Jungle-bound quarters echoing to the sounds of rare species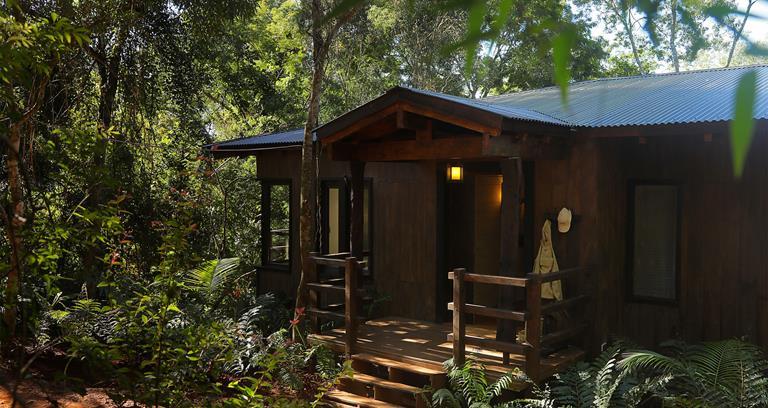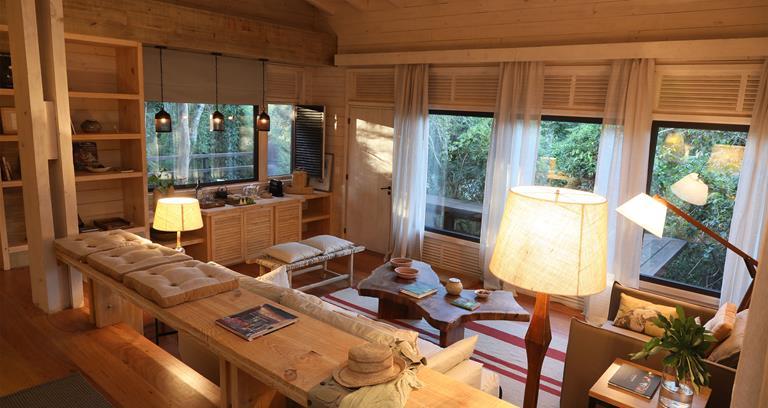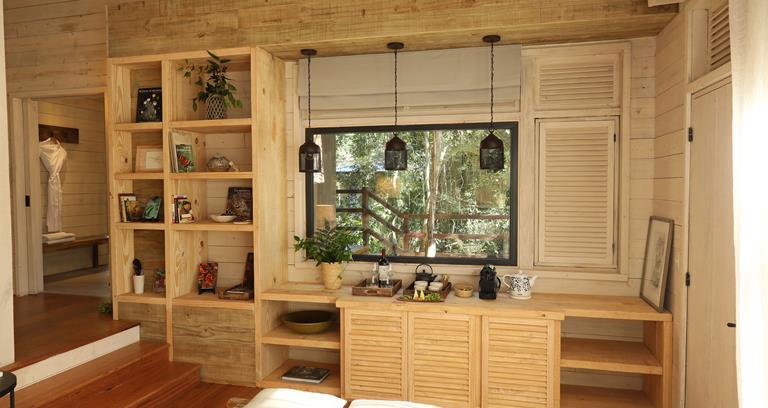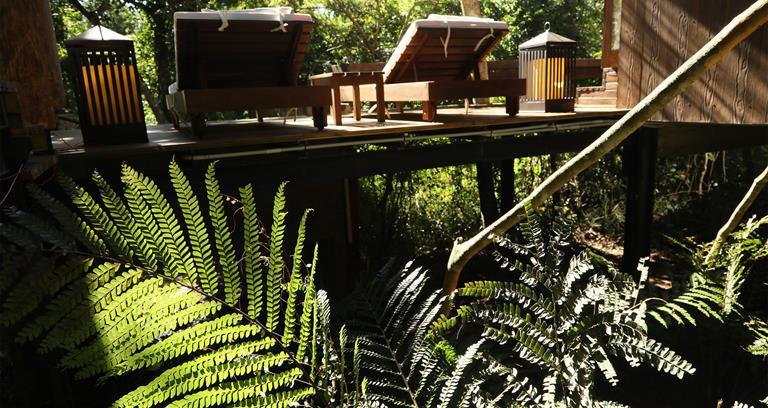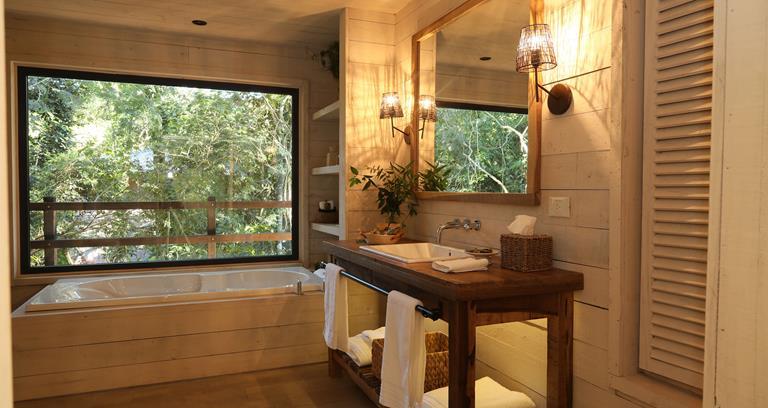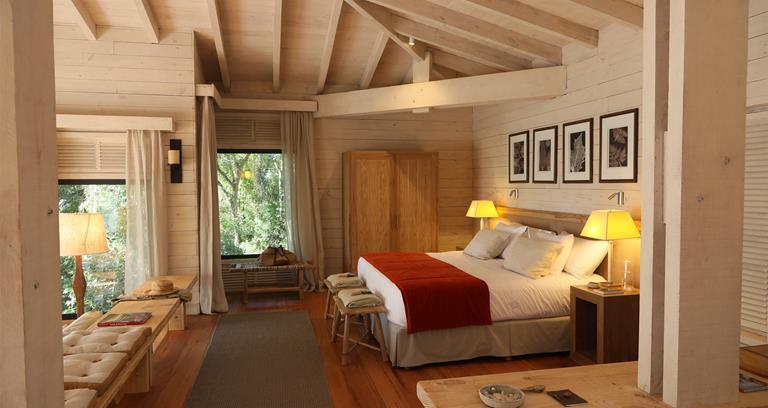 Sit back and listen to the ricocheting sounds of the jungle from the accommodations at this sheltered lodge bound by the Atlantic Rainforest. Just beneath the tree canopy, 13 tin-roofed villas with private pools are dotted around a master lodge ­– all trumpet authentic textiles and baskets woven by the local Guaraní people.
Awasi takes advantage of its surrounds for its gastronomic options too; chef Aarón Castillo Tellería fashions seasonal staples and vegetables from the gardens into flavour-packed yet simple meals, delivered inside or on the forest-view veranda.
And with an abundance of wildlife, not to mention the mammoth Iguazú Falls, on the doorstep, guided treks further into the wilds afford a once-in-a-lifetime chance to spot tapirs, capuchin monkeys, puma and more than 400 bird species, plus there are longer trips to the likes of San Ignacio Miní ruins.