Cabot Cliffs Golf
Driving into Cape Breton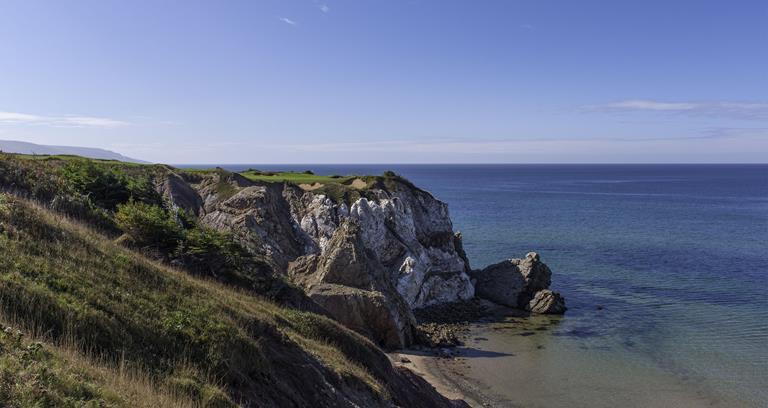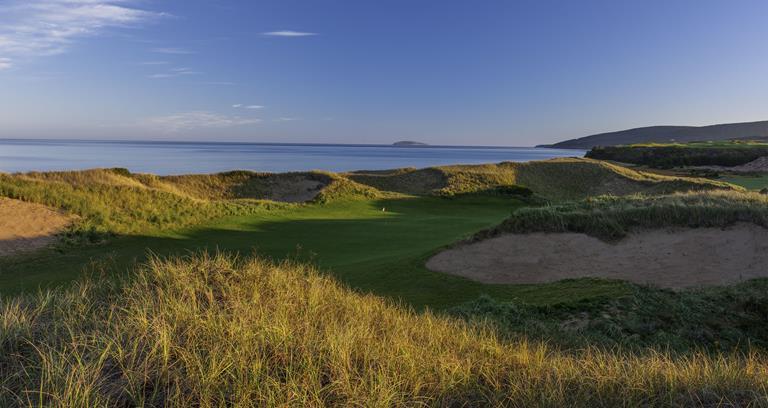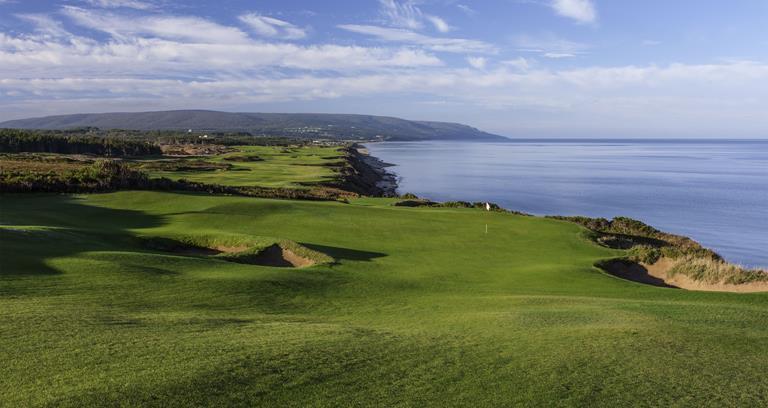 The first tee at Cabot Cliffs in Inverness, Nova Scotia is an immediate and impressive sight to behold. Overlooking Cape Breton and, in the distance, Inverness, the rugged terrain and rolling fairways promise for a round of panoramas and a challenging linksland.
Designed by the legendary Bill Coore and Ben Crenshaw, the exquisitely etched course is carved against a beautiful background – where holes may seem as if you're driving straight into the sea and elevation shifts make play seem closer – or further – than it appears.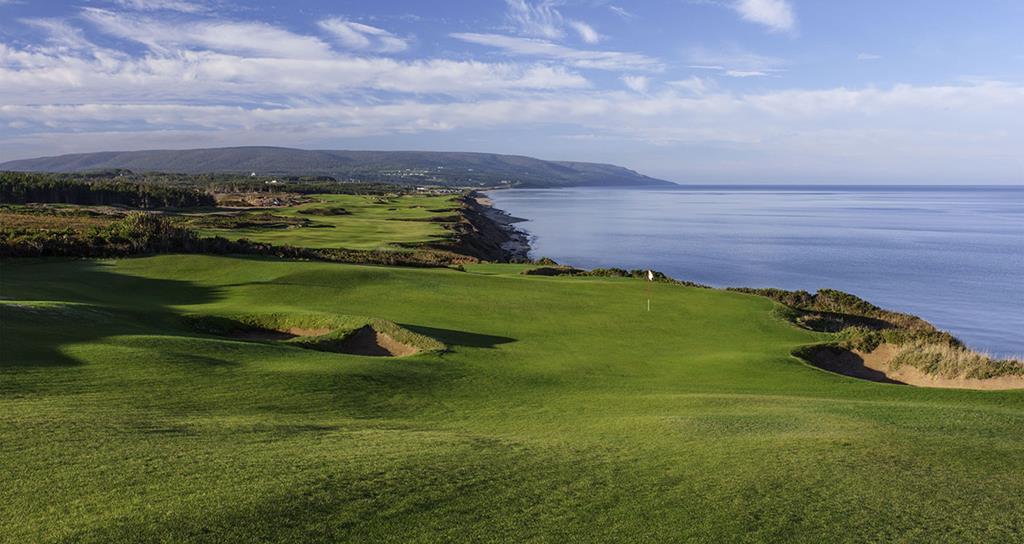 It's a relatively unforgiving course that rewards creativity, so don't hesitate to stop and take it all in before each shot.