Tecnomar for Lamborghini 63
An iconic supercar becomes a super speedboat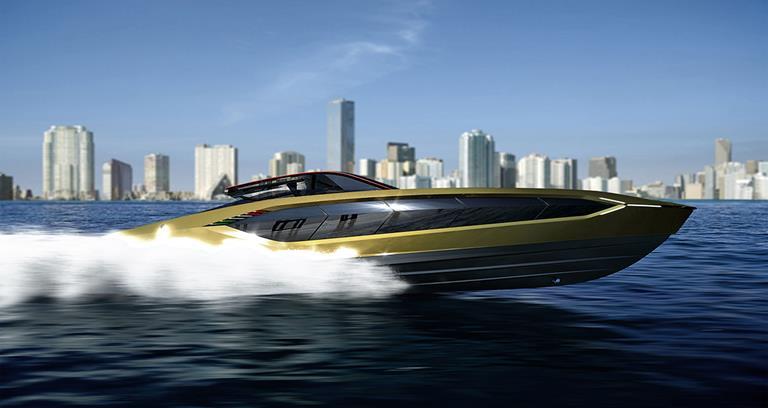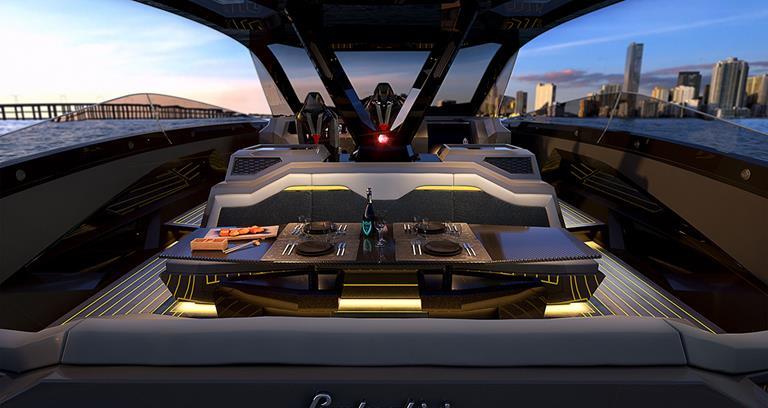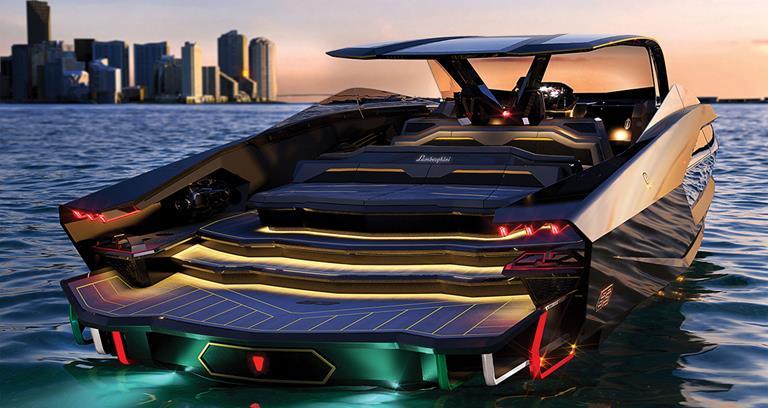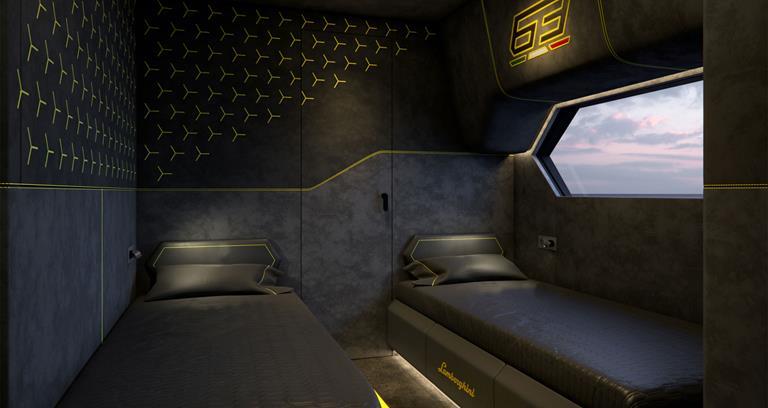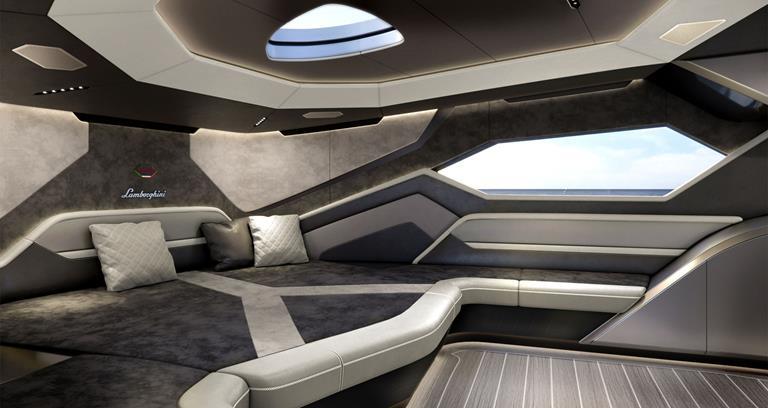 The iconic Lamborghini sportscar will soon take its power to the seas with the launch of the new limited-edition release of the "Tecnomar for Lamborghini 63". Inspired by the unmistakable design and performance of the Lamborghini Siàn FKP 37, the yacht, which is the result of a collaboration between Automobili Lamborghini and The Italian Sea Group, represents the next generation in innovative, avant-garde speedboats.
At the basis of her design concept is, much like the infamous automobile, speed and dynamic weight. The two MAN V12-2000 (with the latter denoting the horsepower) engines allow the yacht to reach speeds of up to 60 knots, while the carbon fibre structure retains an ultralight range – with a maximum weight of 22 tonnes for 19m of length. Furthermore, the vessel's super-performing hull is the result of innovations by naval engineers with expertise in fluid dynamics.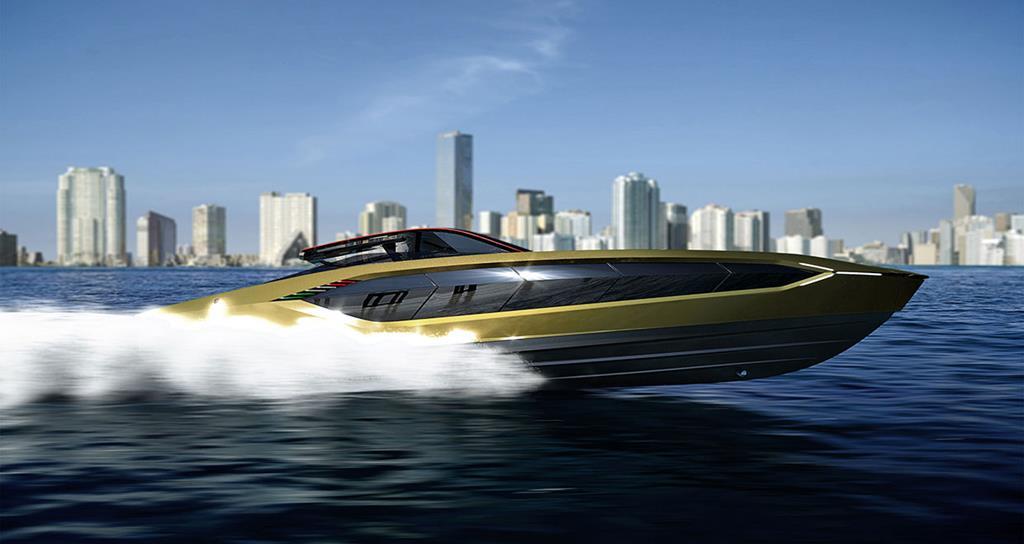 From an aesthetic standpoint, the boat's exterior is meant to capture the spirit of the iconic lines of the Lamborghini Miura and Countach from the 1960s and 1970s. Further homages to the Italian manufacturer include a hard top inspired by Lamborghini's roadster models, and the bow lights are a tribute to the Terzo Millennio. In the ship's interior is Lamborghini's signature styling – clean lines, hexagonal and "Y" details, and distinctly Made-In-Italy craftsmanship.
Already the yacht is receiving praise from Automobili Lamborghini's Chairman and CEO Stefano Domenicali, "If I had to imagine a Lamborghini on water, this would be my vision".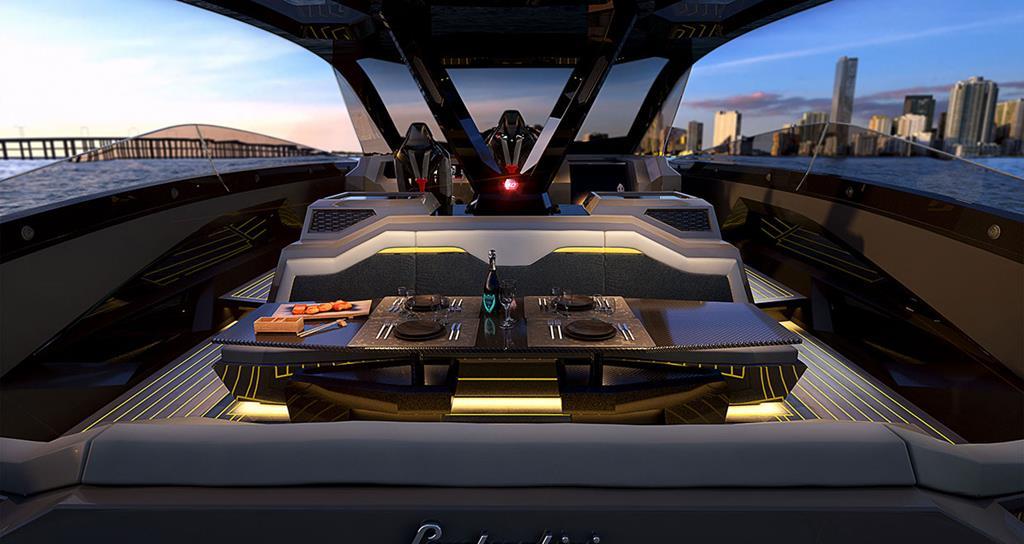 The "Tecnomar for Lamborghini 63" is currently priced at 3 million Euros with only 63 examples being made. It will be available starting 2021.
For more information, visit the website.