Sharp Style
Mondomarine-built, Hot Lab-designed: motor yacht Ipanema is a sophisticated splash of colour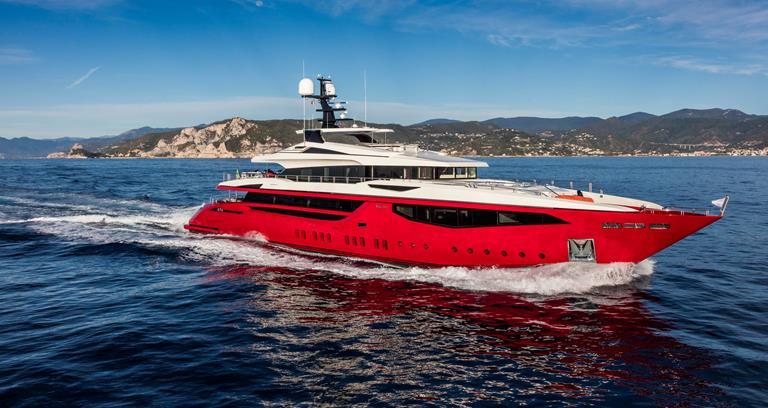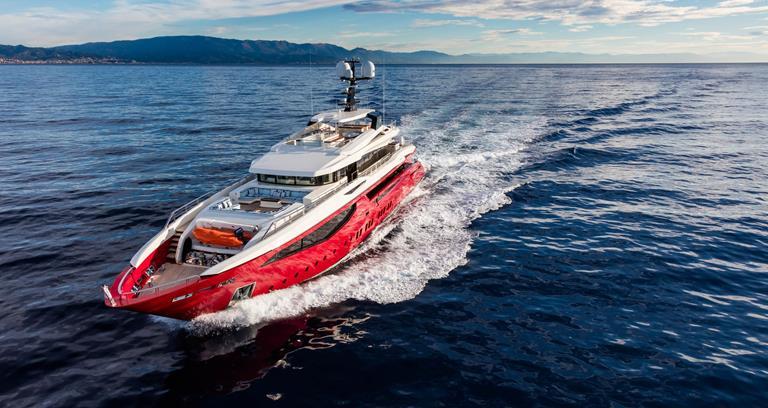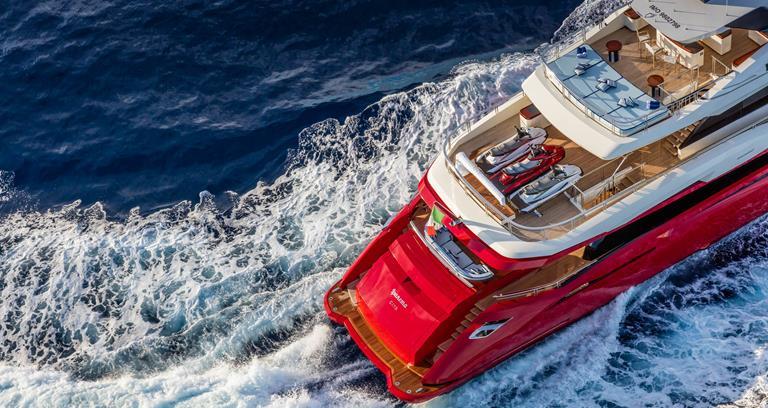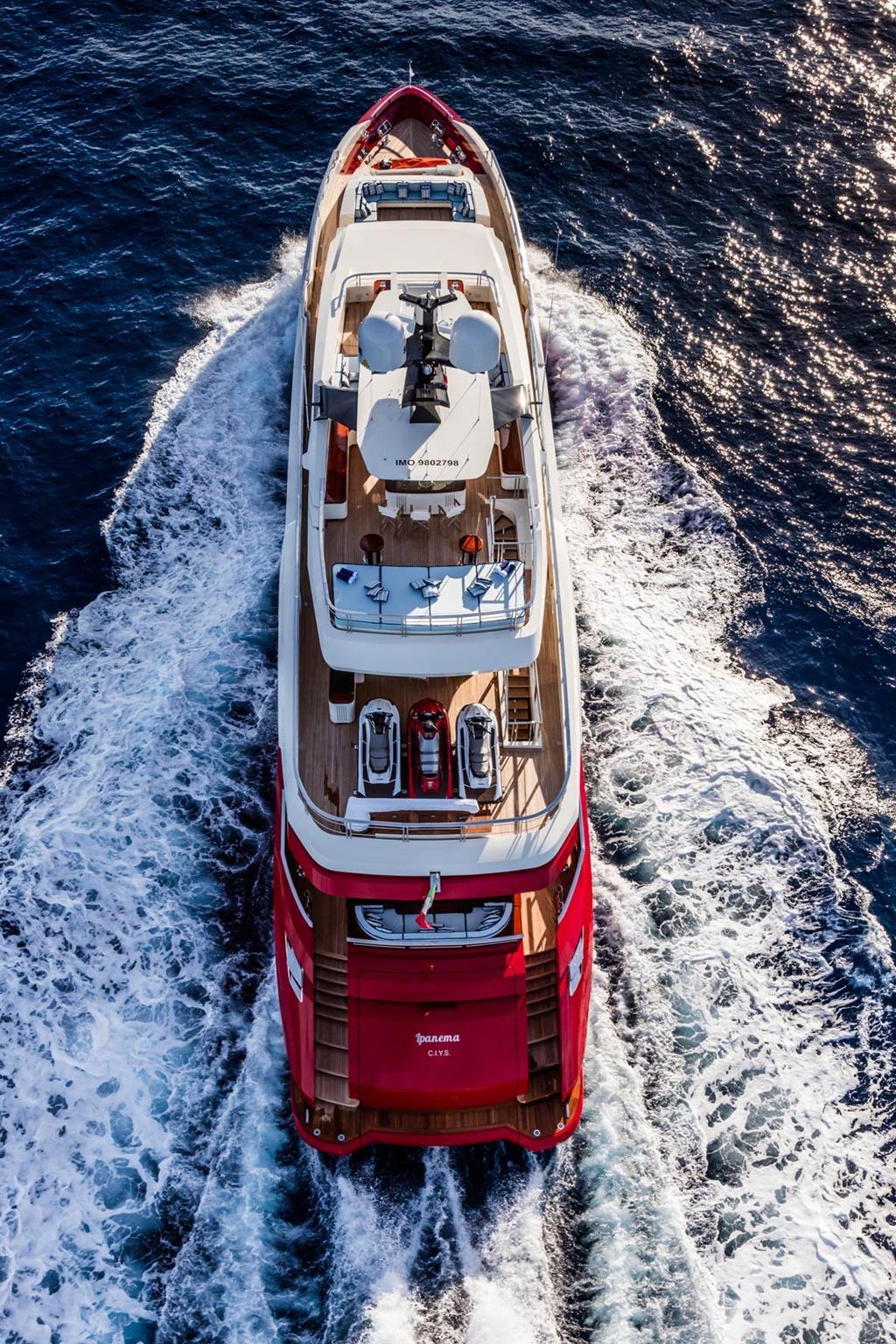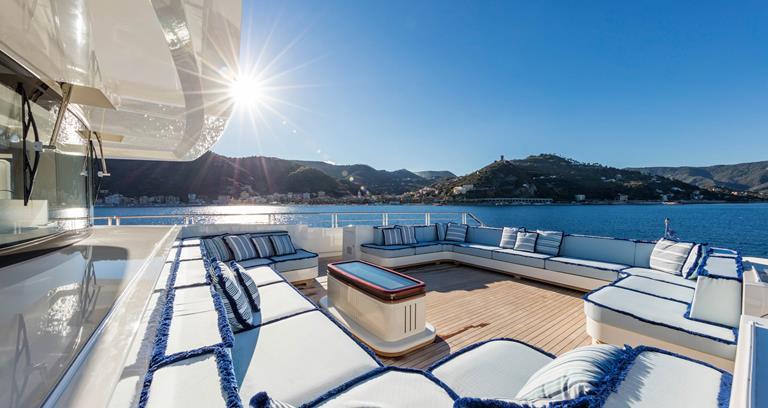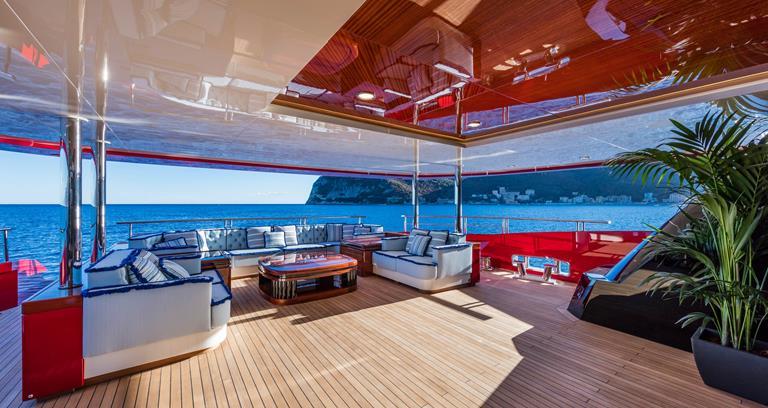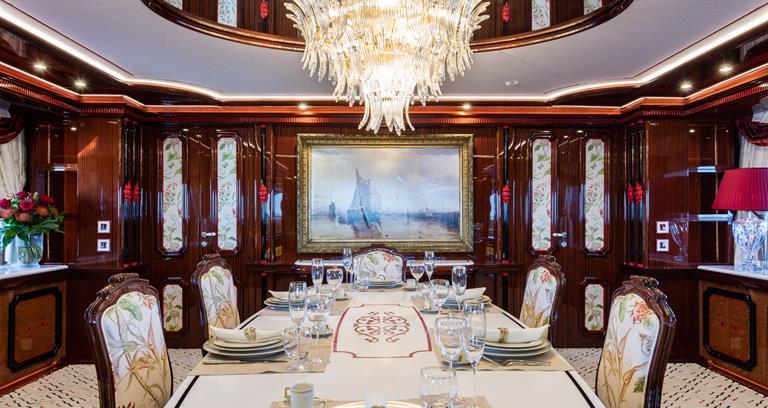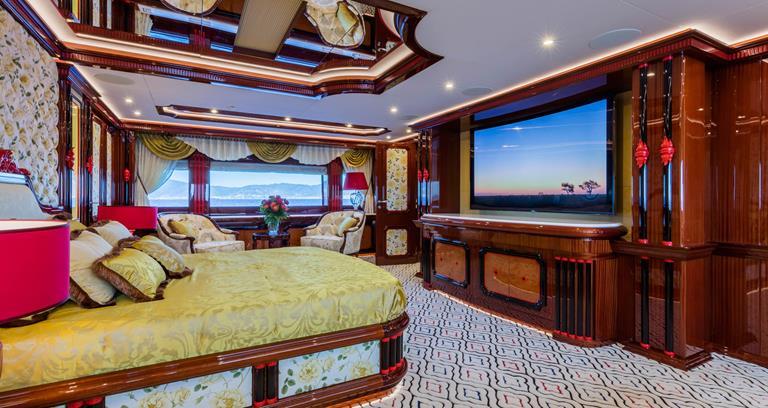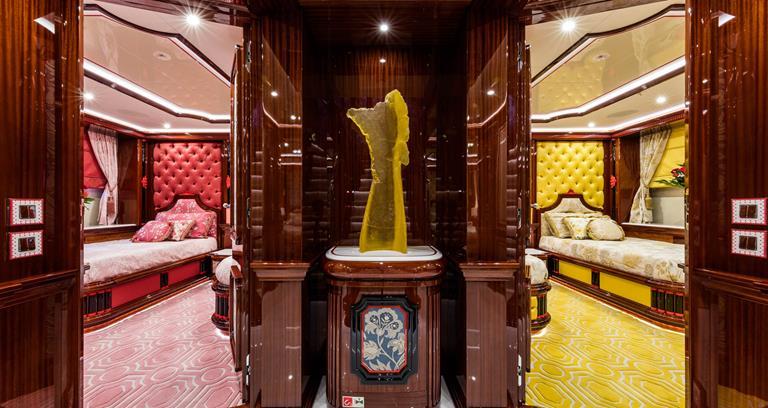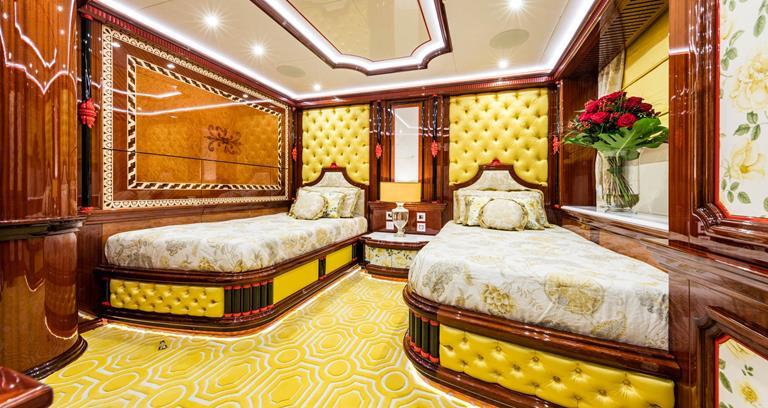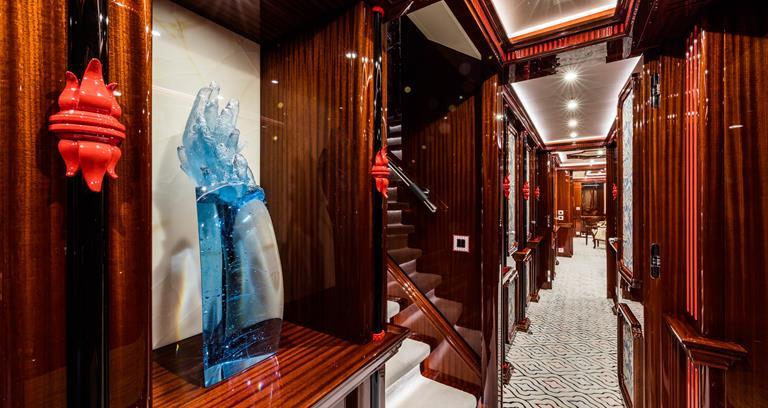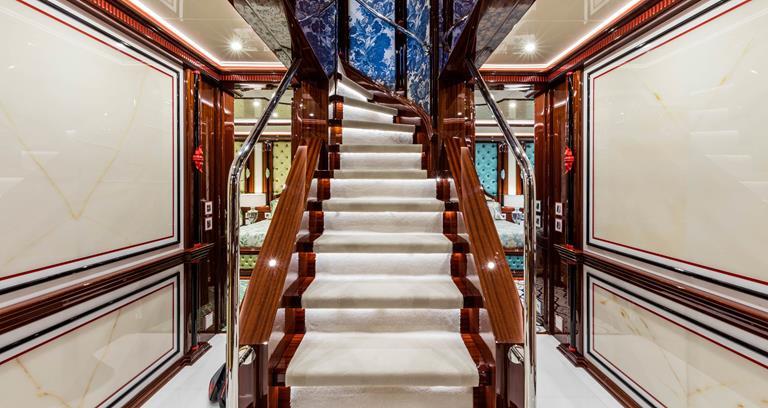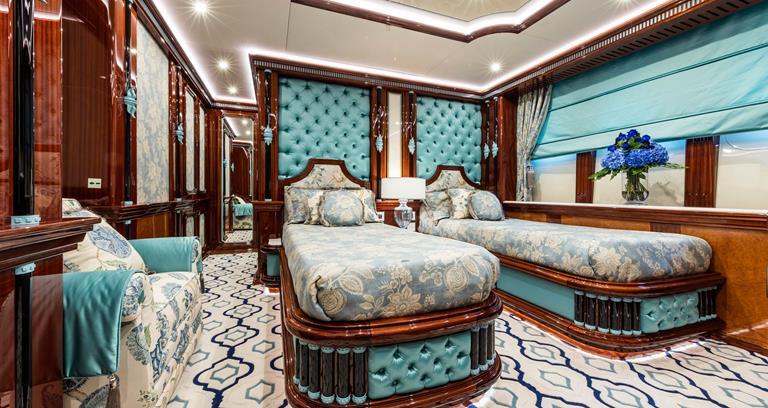 With the delivery of project C22-04 – named Ipanema – to her owner this year, Savona-based Mondomarine saw the successful launch of its M50 series. A 49.2m semi-displacement yacht with a hull and superstructure constructed from a light alloy, this first unit can reach a cruising speed of 17 knots.
A looker in every regard, Ipanema boasts a steep stern that is made all the more distinctive for the intense red-hued hull, a flash of character realised by Milanese design firm Hot Lab: yacht & design, who oversaw both the ship's exterior and interior styling.
Inside, a veritable smorgasbord of materials and motifs contribute to creating a decorative richness seldom found. Some dozen different type of marble, onyx, mahogany and briar woods, Rubelli and Sanderson fabrics and touches like columns, pilasters and carved lintels line the four cabins and owner's suite for a comprehensively classical feel.
Visit mondomarine.mc