Military Looks, Intimate Interior
CRN's motor yacht Atlante boasts comfort in contrasts, bringing a softness to the waters she navigates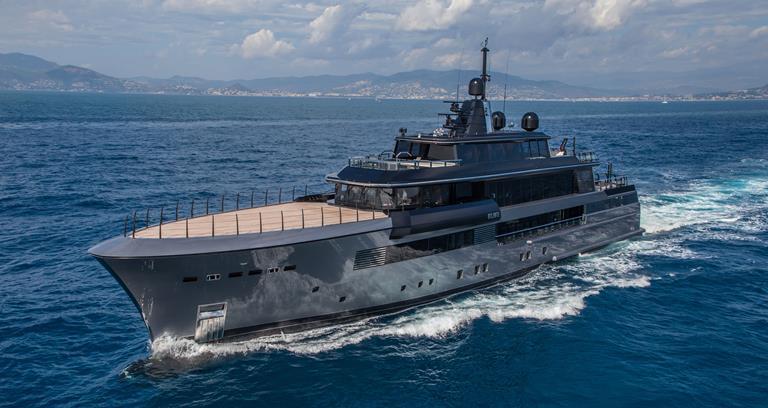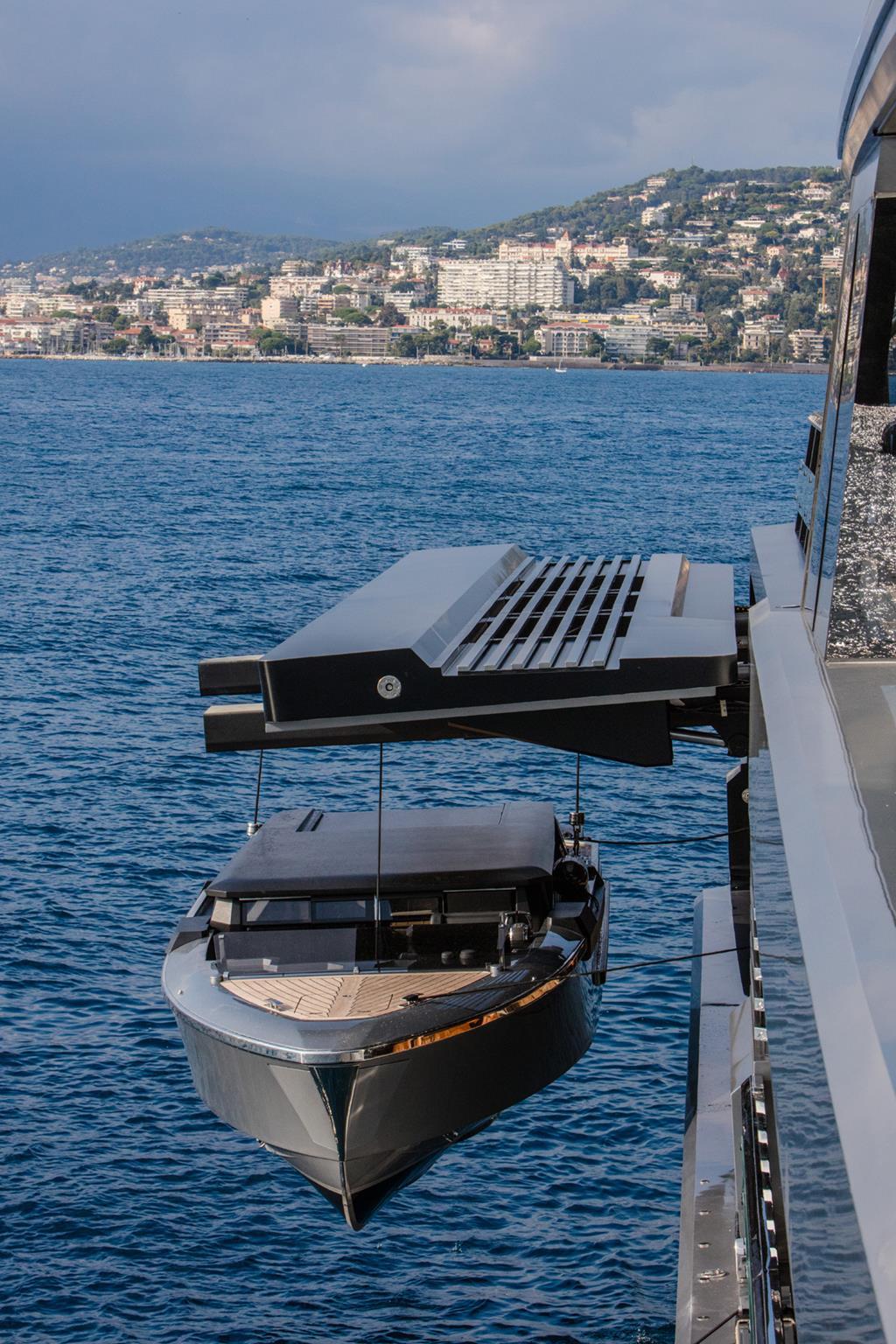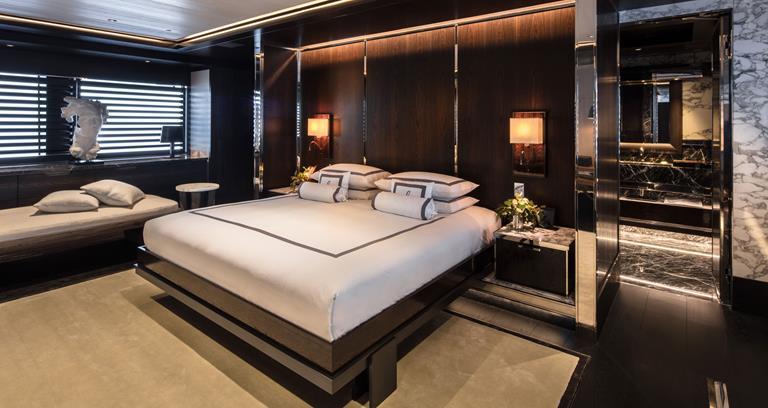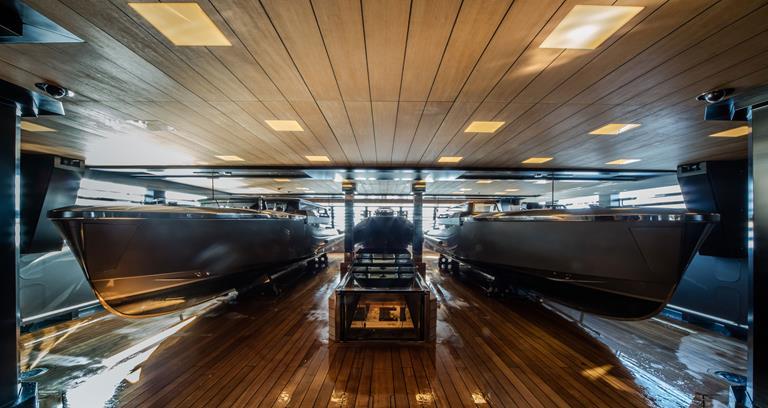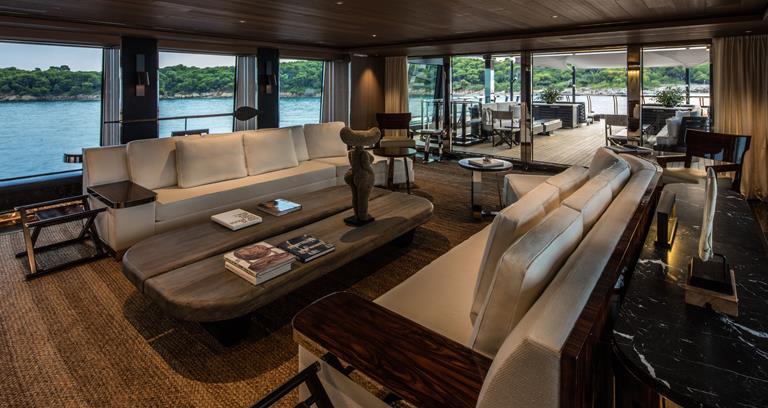 The 54.8m M/Y Atlante was designed to be different and proved as much when she was launched last year by CRN. In the words of the architect Dan Lenard from Nuvolari Lenard, who worked alongside the Ancona-based shipyard to fulfil the demands of a highly focused owner: "The exterior lines have been developed with a specific final look in mind – aggressive, but at the same time proportionate. Seen in her entirety, this is a high-impact yacht, whose determined military look becomes soft on the sea."
She has many traits that are easy on the eye – for instance, custom-made handrails in polished steel with a trapezoid-shaped profile that is inspired by the desire to reflect natural light like a diamond. Compartments and niches are integrated aesthetically into the overall layout to hide the mooring and safety equipment – an exemplary case of the necessity for functional forms not impinging on the overall style, something that isn't always given priority in the overall creation of yachts.
Parisian design house Gilles & Boissier has paired the square forms and sharp lines of the exterior with an interior that combines the dark grey and black colours of the hull and superstructure with different shades of Carrara and Verona marble, mixed with smoked oak, brushed fir, black oak and larch – all of which gives the yacht an intimate atmosphere.
The beach club acts as an impressive reception area from which all four decks are accessible, though the stand-out point is the stunning grey marble staircase that leads to the versatile main deck. Here is an area that can easily be transformed from a technical space into a living one. At night, it can even become a theatre or club, complementing an onboard entertainment system by Videoworks. This can be controlled via iPads and iPhones, while the MyConcierge software enables guests to order a cocktail or snack while relaxing by the pool, simply by pushing a button.
In the main salon, the flooring of dark oak parquetry with marble edging is covered with a robust, natural abaca rug, welcoming the guests into a warm environment. A wide corridor allows access to the full-beam master suite, which continues the dusky wooden theme conspicuous throughout the yacht, while a huge marble-covered en-suite bathroom is another highlight. Flexibility is also key – a bespoke eucalyptus desk slides along rails to the sofa to transform the living quarters into an office.
Atlante is powered by two Caterpillar 3512C engines that propel the craft to a top speed of 15 knots and she can accommodate 12 guests and 13 crew.
Visit crn-yacht.com