Benetti's Hybrid Giga Yacht "Luminosity"
A massive "moving palace of glass" along the sea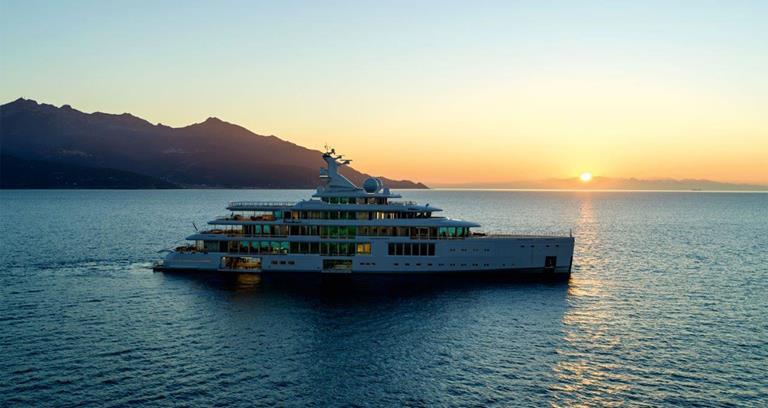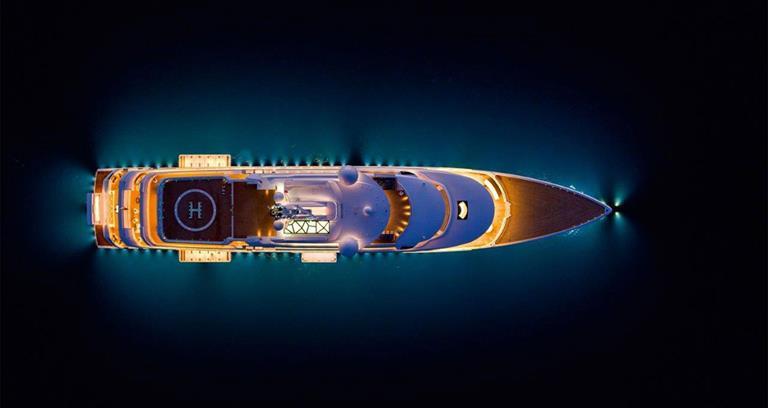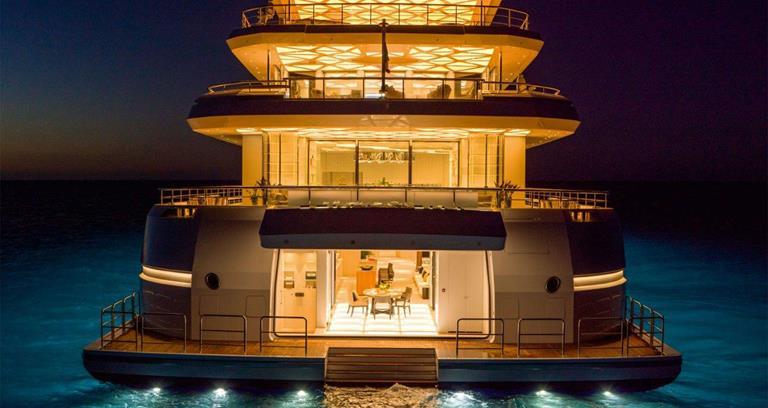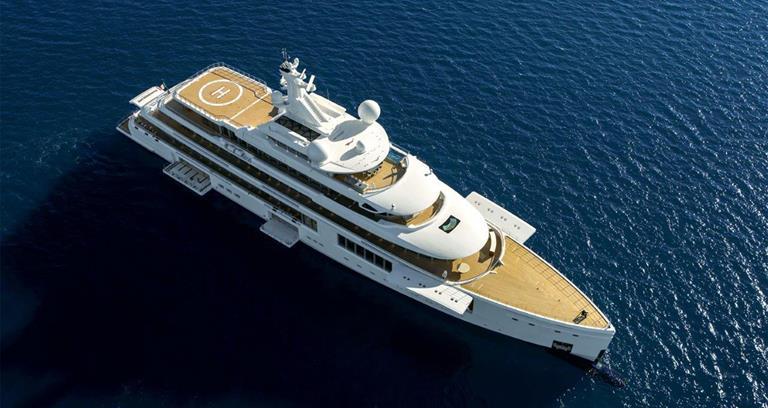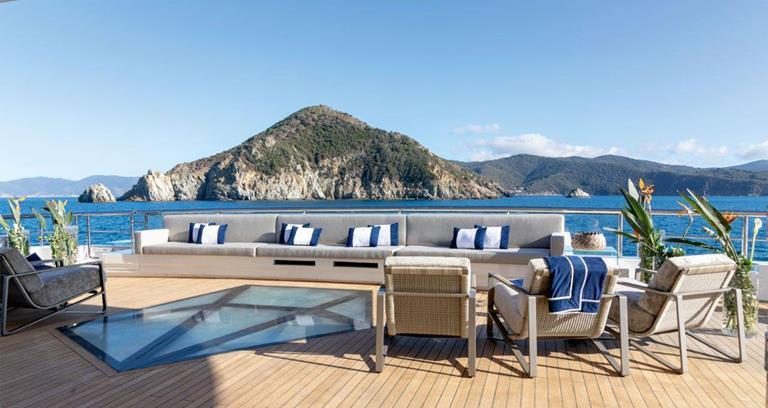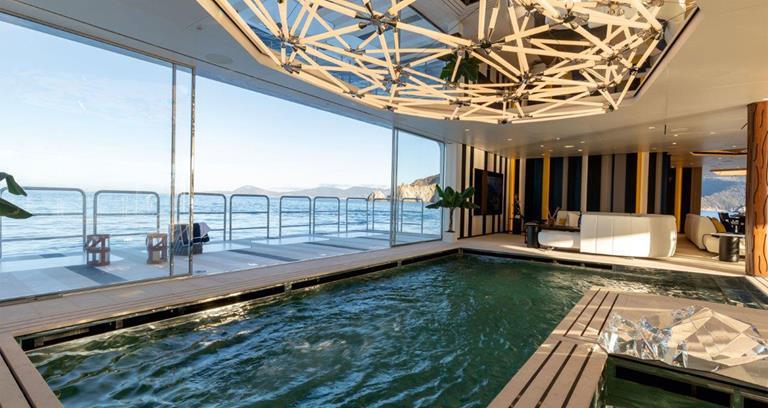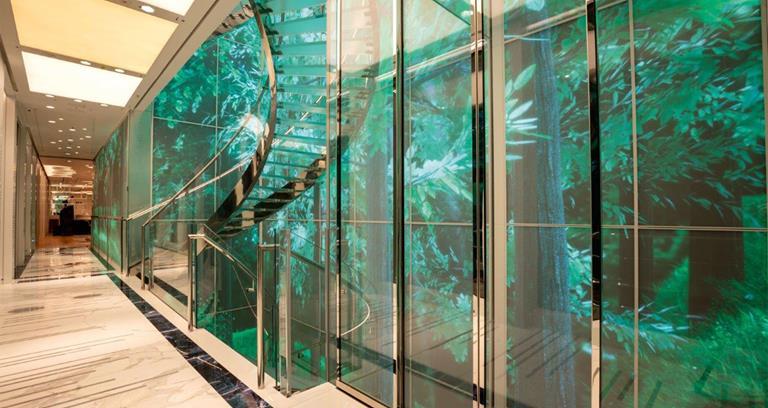 It's a cathedral-like scene on Benetti's latest 107.6m long giga yacht Luminosity. The second of the Livorno-based marque's three 100m-plus line of superyachts can best be described as a "moving palace of glass": with more than 800sq m of uninterrupted glass enveloping the entire main decks.
Windows 3-metres high flood the vessel in natural light from every angle. It's an interior concept conceived by designer Zaniz Jabukowski, who concocted not only the brilliant glass encasement but also the allusions to the artistic and seafaring worlds present throughout the ship.
Coloured circles by artist Damien Hirst line the main-deck lobby's French limestone floor. An eye-shaped construction at the base of the 18m high stairwell nods to the work of Man Ray. And the works of Matisse can be seen in a sinuous configuration of hand-forged steel that encloses one thousand Bohemian crystal bulbs and illuminates the vessel's main lounge. As if that's not enough, in the massive stateroom bath is a hydromassage crafted from the same marble used by Michelangelo himself to sculpt the statue of David.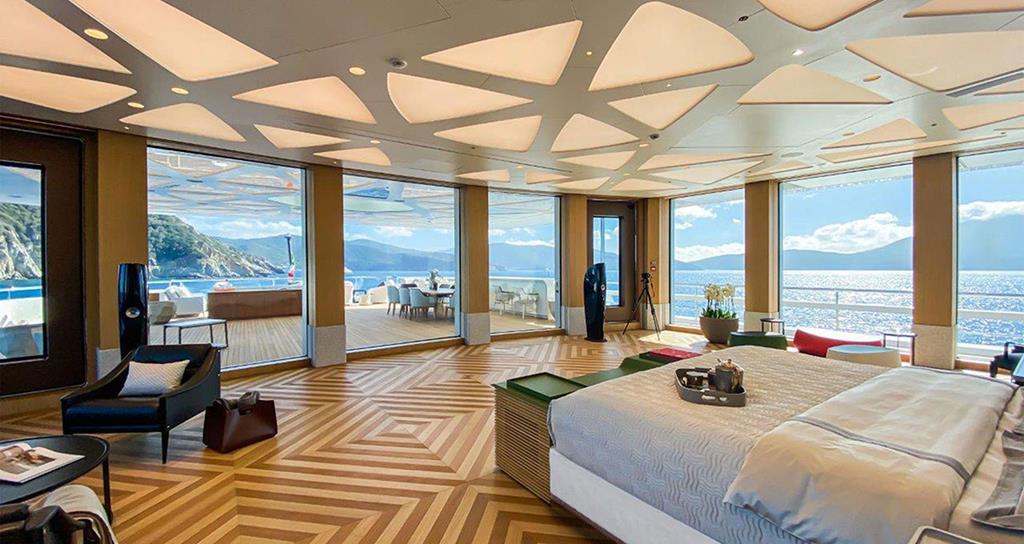 Of course, the ship's actual amenities are just as sumptuous as the artistic expressions. In addition to the twelve suites (which can accommodate up to 27 guests), there's a spa, gym, 30-metre swimming pool, helipad, dance club, medical centre as well as space for two cars (one of which is designed to accommodate a Rolls Royce Phantom), a sailboat, two motorbikes and a pair of custom-built 40m tenders and a personal landing craft.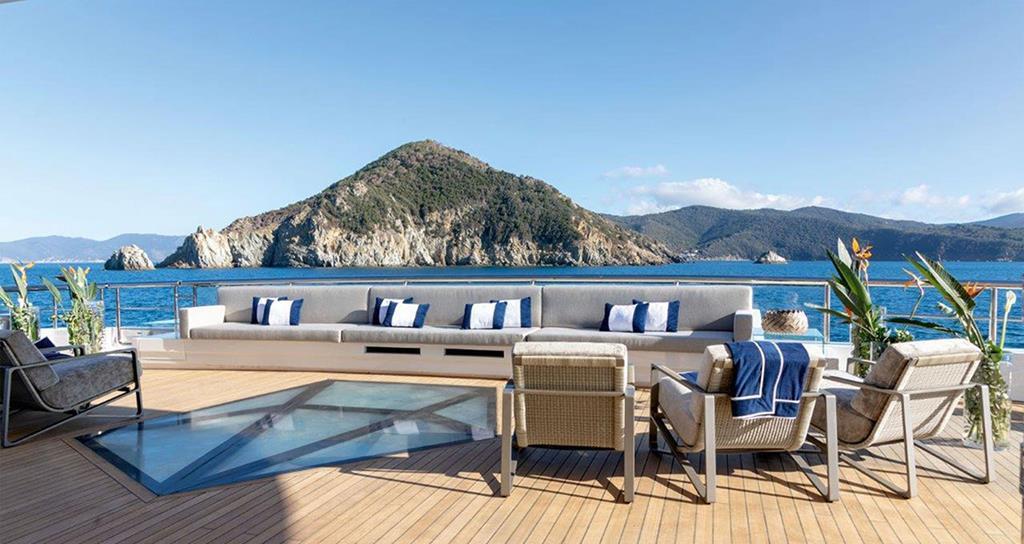 And the technical details are similarly impressive, with a volume of 5,844GT, plus a sustainable hybrid propulsion system that employs twin diesel engines and two 2,200kW Azipods. Together with six 1,000kW generators and 36 tonnes of batteries they can supply 12 hours of power without the use of generators.
For more information on Benetti Luminosity, please visit the website.