London Fashion Week S/S 16
Marking the coming seasons' looks in typical charismatic fashion, London Fashion Week went to ever loftier heights. We take a look...
French luxury giant Louis Vuitton opening a major London exhibition during Fashion Week could be seen as a provocative act of fashion warfare, but British fashionistas should be grateful. The world's biggest luxury brand revealed its financial power by turning a derelict office block into a chic white space to display the best of its craft in both bags and fashion, and throwing a convivial and generous party.
It also revealed the power of its superstar designer Nicolas Ghesquière, whose influence was writ large around town, especially in collections aiming for commercial luxury.
The intricate little dress is London's default position for next spring, from layers of subtly shimmering beading or patchworks of tiny flower prints at Mary Katrantzou to real lace, or leather worked to look like it, at Burberry. Bouncy ruffled edges appear on 1960s-influenced rib knits at JW Anderson or soft but edgy, layered chiffon tiers at Marques'Almeida. The short, sharp A-line skirt goes from smooth or crystal-studded leather at Thomas Tait to bright, structured satin at Osman.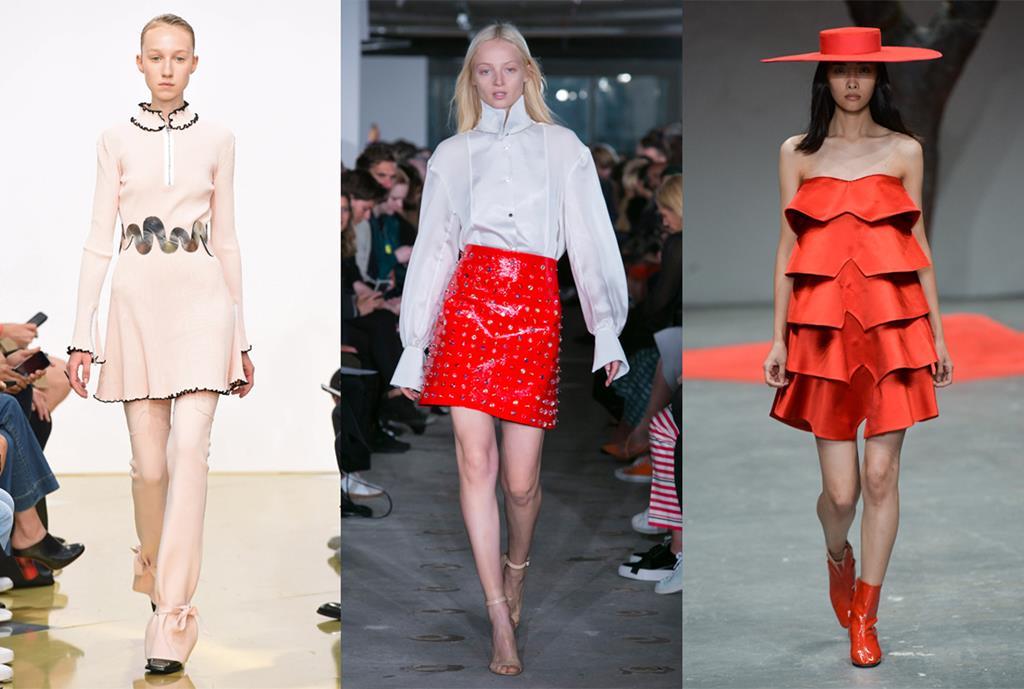 Ghesquière has undoubtedly stirred designer imaginations, though nothing is literal – more a gentle prompting. London also has its own agenda - all about the best of craftwork. Without the resources of the major brands in Italy or Paris, its designers now produce embroidery, beading and lacework the equal of any in haute couture.
Hand-drawn prints rewoven in different textures or overprinted with a glistening coating at Teatum Jones, complex brocades overprinted with silver or veiled in dark chiffon at Antonio Berardi, homespun-looking linen woven in sections without the weft to create a gauzy interior fringing at Palmer Harding.
That matt, slightly rough finish is the twist that London's creativity loves - no conventionally slick glitz here but even humble fibres appearing lovingly handworked to make pieces to cherish as they would have been in Victorian times. 
The overall mood bears that out - soft lines, gentle ruffles, often high necklines (in feathers at Simone Rocha), puff sleeves, from exaggeration ones at JW Anderson to soft embroidery at Temperley, embroidered smocking on natural fabrics like cheesecloth at Peter Pilotto or raw linen at Eudon Choi, and shredded edges often on the finest silk, like Roksanda's feather-edged "petals".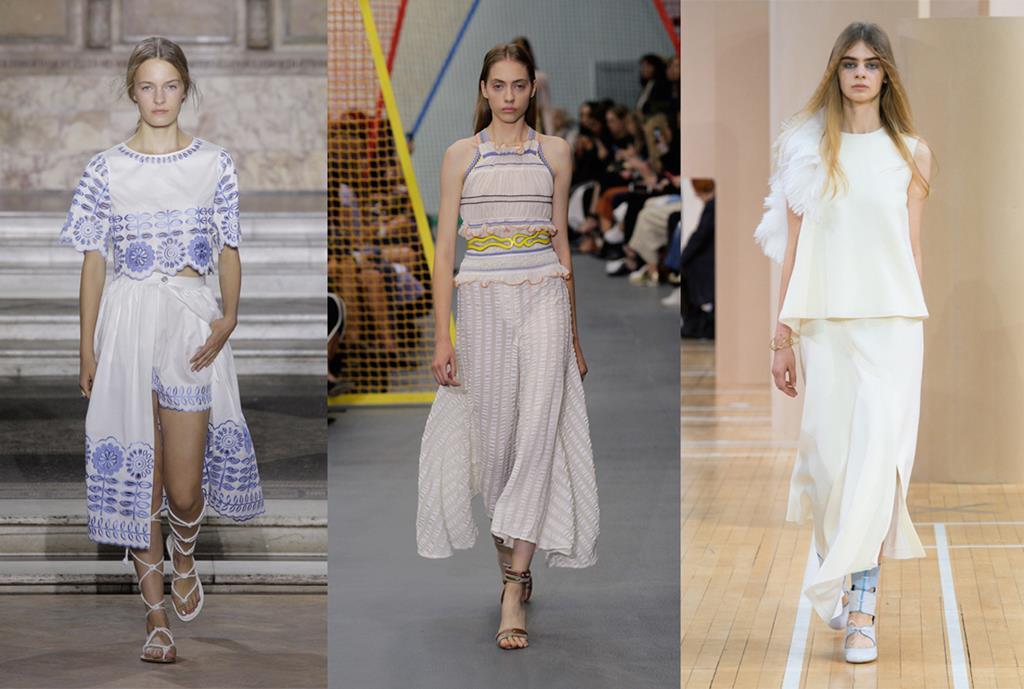 Its humbleness is, of course, an illusion - craftwork like Katrantzou's beading or Christopher Kane's patchworks of neon lace, apparently roughly stitched together, are rare and expensive. The master is Erdem, current British designer of the year, whose airy Victorian romance dresses include specially-woven guipure lace, richly embroidered ticking stripe cotton, shredded cotton and silk jacquard and handworked, sheer and opaque devoré. "I like the idea of poor fabrics made into something precious that you treasure forever", he said after his show, and many top London designers now feel the same.