London Fashion Week A/W 2016
Following four days of haute street and serious craft, we chart the standout showings from LFW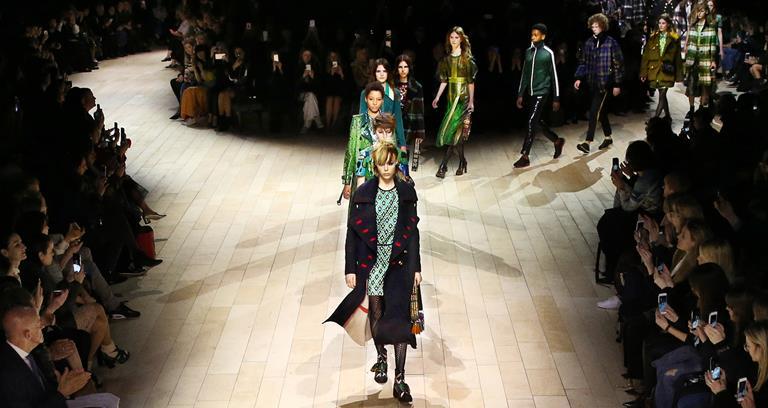 London Fashion Week A/W 2016
Photo: Burberry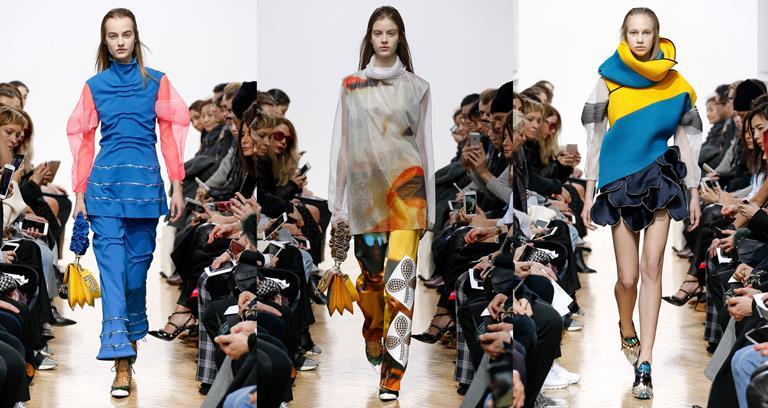 JW Anderson
Photo: JW Anderson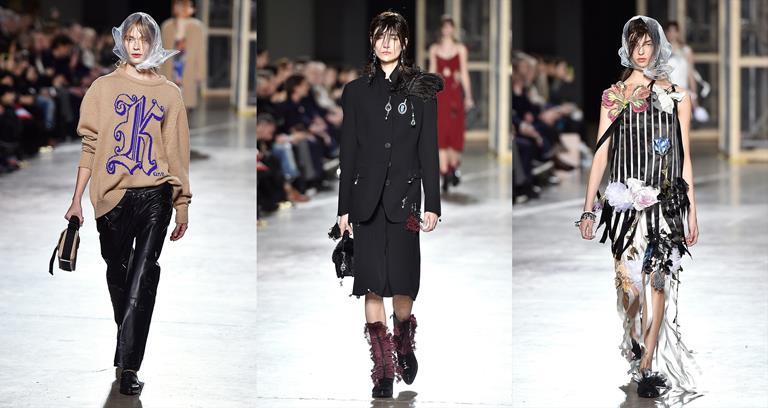 Christopher Kane
Photo: Christopher Kane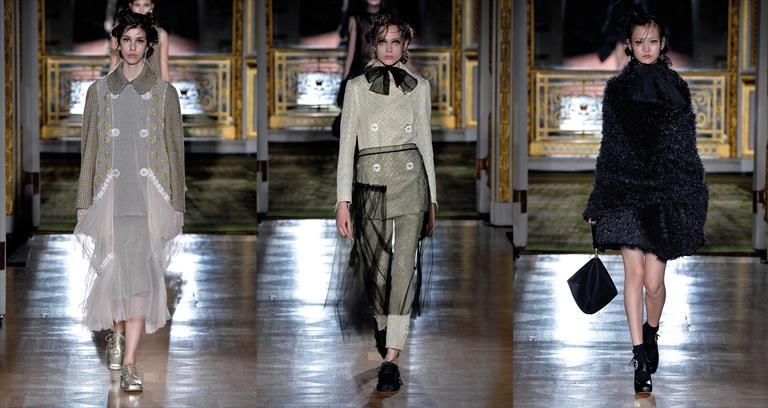 Simone Rocha
Photo: Simone Rocha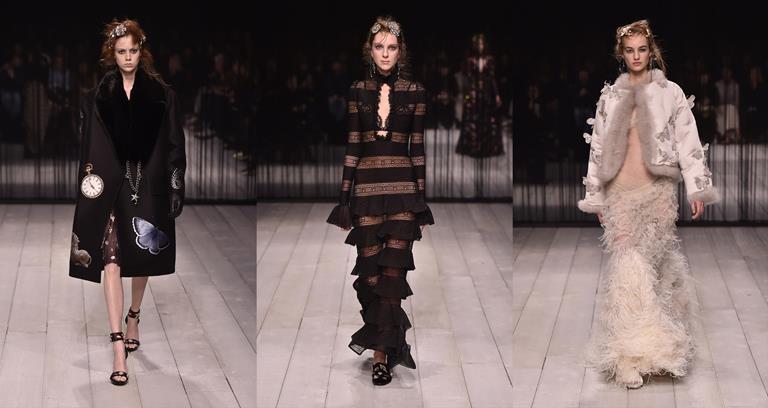 Alexander McQueen
Photo: Alexander McQueen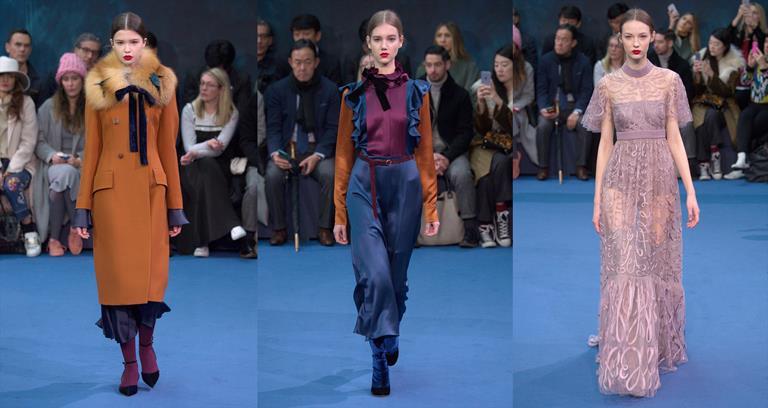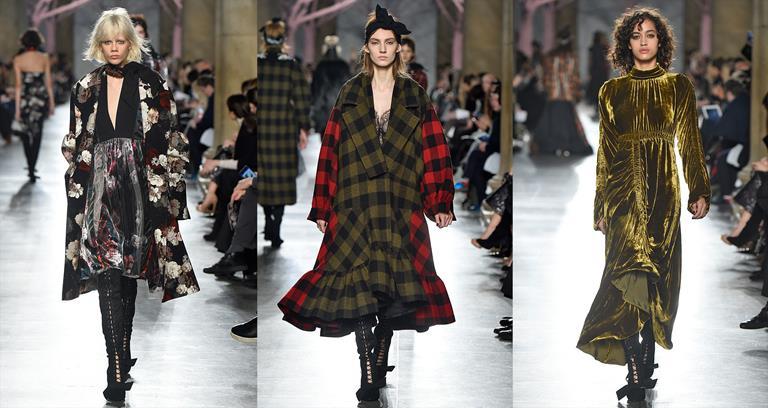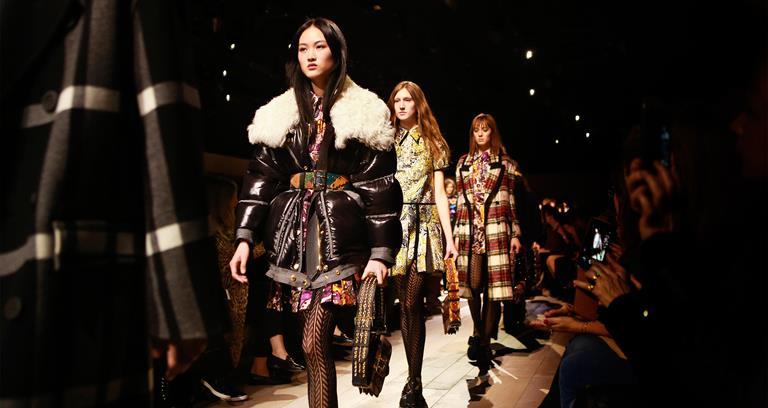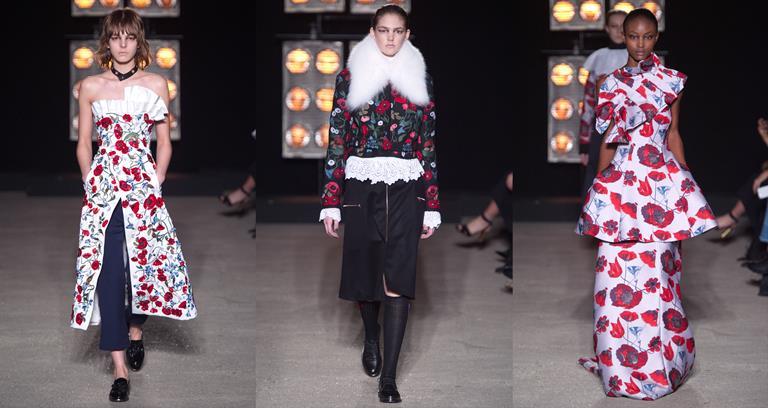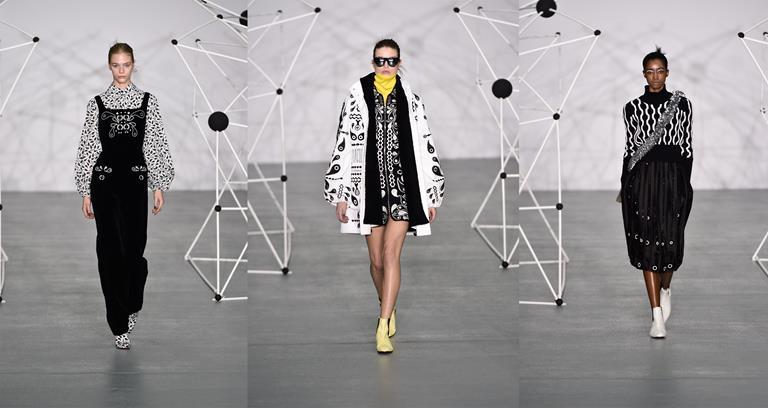 Holly Fulton
Photo: Holly Fulton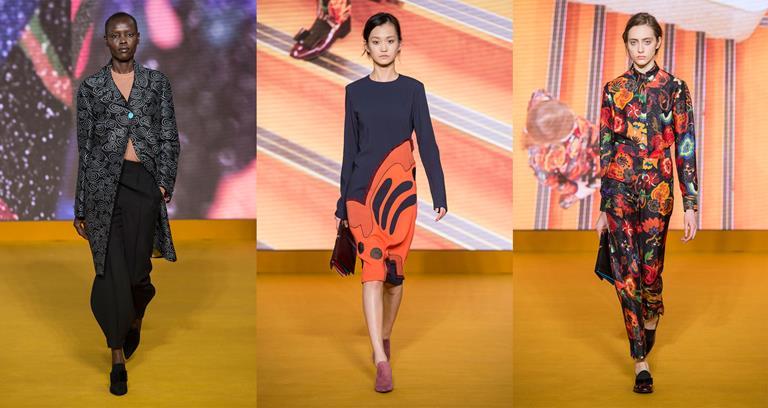 Paul Smith
Photo: Paul Smith

JW Anderson. Weird and wonderful from British designer of the year. Interesting and challenging, capturing the street style-cum-nostalgic mash-up mood that is sweeping global fashion. Paintbox colours, shirting with stiff, striped ruffled edges, draped 1980s trousers, cloud-like tiny skirts, sequin trefoil motifs and loud-but-good bags.
Christopher Kane. Based on found objects, this collection bursts with ideas, from trouser suits edged with assorted vintage jewels, through dresses embroidered with giant poppies and bright knits adorned with crochet or plastic flowers worn with plastic rainhats, to dresses striped with streamers of satin ribbon.
Simone Rocha. Delicate, sheer, embroidered pinafores over chunky glitter tweed and complex crochet knits sums up an oversized Victorian nursery mood from a designer who's also a new mother. Romantic, nurturing clothes to cocoon in next winter.
Alexander McQueen. Showing in London for one season only – beauty with a delicate edge of toughness from designer Sarah Burton. Big coats with night-inspired motifs from moths to watch faces, perfectly tailored jackets, fragile lace and chiffon even if wickedly undressed. Lovely but lacks the fierceness of the man himself.
Roksanda. A gorgeous palette of off-shades – think ginger, plum and slate blue together – for slinky, understated satin dresses, metallic knits with Constructivist motifs, luxuriantly huge coats and furs, and modern patchwork beaded with tiny pearls.
Preen. The 1980s meets languid nostalgia in some of London's best dresses and coats. Moody overblown rose prints on black mixed with dark checks and an edgy slash of red overprint, thrown-on chiffon or ruched velvet dresses, these best in a wood sprite moss green.
Burberry. Softened house tropes – coats military-smart or oversized in backwoods checks, over long boho prints, or brilliant brocades, swinging python bags with studded straps and teamed with tractor-soled, python boots. Wearable, highly saleable but never boring.
Osman. Modernism here gets stroked with softness – a big white ruffle at neck or hip contrasts beautifully with graphically cut jackets, coats and high-waist culottes. Rich brocades and sweeping, asymmetrically-hemmed long skirts add evening opulence.
Holly Fulton. A return to form for a designer known for print and embellishment – 1970s inspired balloon-sleeved shirts, velvet pinafores and dungarees, gorgeous print dresses in sludgy shades and faintly folkloric embroidery in modern monochrome.
Paul Smith. Fresh team, fresh look – younger, softer and more feminine tailoring. Great colours – teal, orange and black – embroidered or metal Paisley motifs, shimmering, bright brocades, beautifully cut coats fastened with jewelled brooches, and easy cocktail frocks.