Get Smart
Tech-savvy homes are the other side of the green equation, one leading inevitably to the other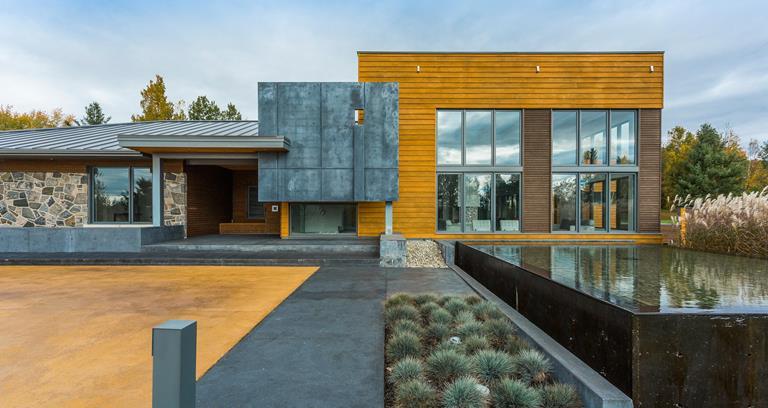 Moulton Hill House in Quebec, Canada
Image: Sotheby's Realty
Smart homes offer owners the potential to maximise their comfort and live a more convenient and energy efficient lifestyle," suggests Sharon Mendosa in the Engel & Völkers Massachusetts office.
Twenty-first-century knowhow enables modern dwellings to be run at the touch of an app, with automation typically covering security, energy management, lighting, entertainment and even health monitoring. Crestron, Apple's HomeKit, Google's Nest devices and Samsung's SmartThings are just a few of the control systems out there, with the increasing speed and reliability of internet connectivity – using fibre-optic cables, firms are now promising ever-faster download speeds – a major factor.
One day, all new dwellings will be techno- homes
About ten per cent of today's self-made super-wealthy earned their fortunes in technology, so not surprisingly appreciate the labour-saving potential of today's networks, as do tech-savvy millennials. The sector is similar to the F1 Grand Prix circuit in that innovations in the latest racing cars take several years to filter down to humble production models. One day, all new dwellings will be techno- homes, but for the moment the market is dominated by higher- echelon abodes.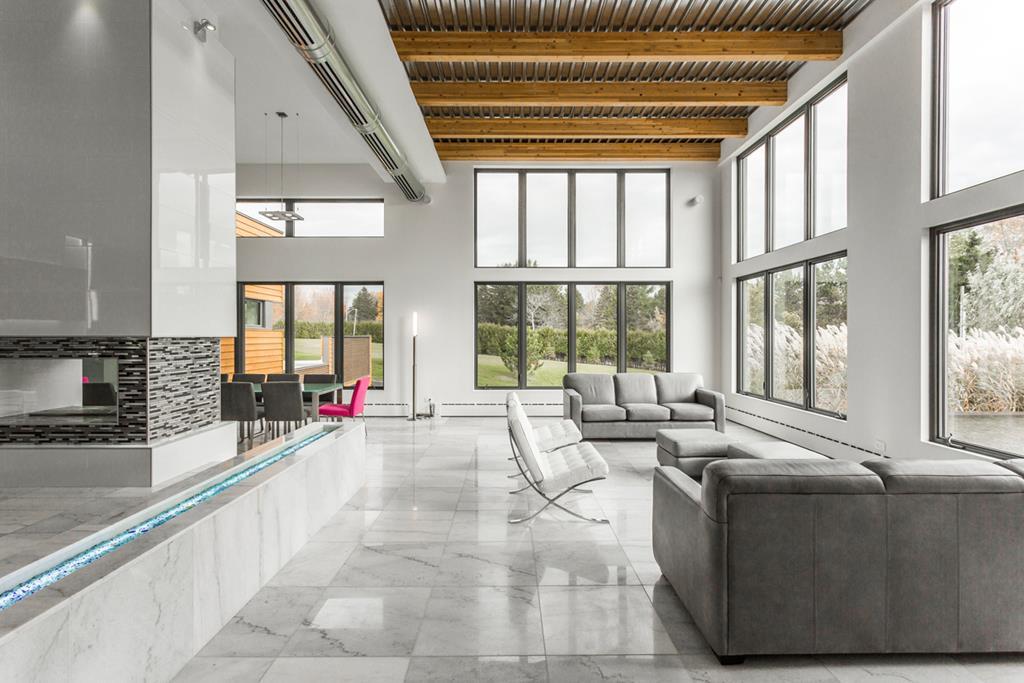 Such as an award-winning contemporary architectural gem in Quebec, Canada. Using a Control4 automation system, the owners of Moulton Hill House can program their favourite streaming music station to kick in at 7am, the lights to gradually brighten, the thermostat to adjust to 70°F and shades to slowly rise; at the touch of Away, the security system arms itself and the lights go off, while at night, the system recognises sunset, so adjusts shutters, lighting, ventilation, security and entertainment accordingly. Climate controls use sensors outside and in to regulate temperature and set the power output of the condensing boilers, all of which can be monitored and adjusted remotely via web- based software.
The resulting peace of mind is priceless
One particular German house-builder makes a virtue of combining sustainably produced building materials with commendable energy efficiency and the latest engineering and automation techniques.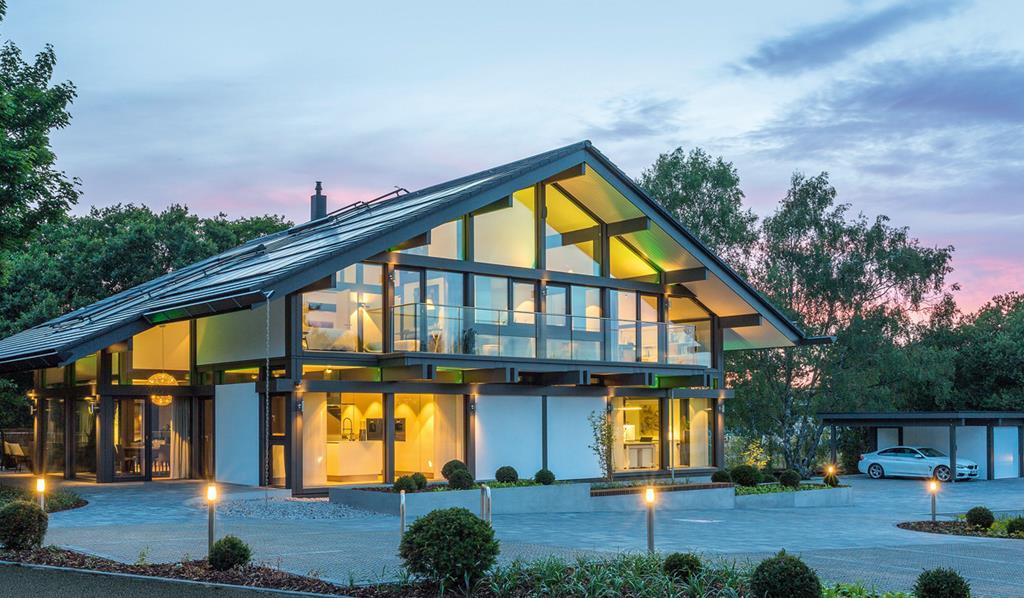 Huf Haus, a leader in contemporary post-and-beam architecture, prefabricates most components before shipping them around the world. The 2016 version of the company's signature wood-and-concrete design features solar air collectors combined with ice-storage tanks that generate heat using the controlled crystallisation process, underground heat pumps, electricity-generating PV panels, underfloor heating, triple-glazing, charging stations for electric cars and sophisticated water recycling systems, all working through a control centre that can be operated remotely.
The biggest advantage of all smart homes for multi-residence owners is the ease with which you can monitor and control security and, indeed, all home functionality from a distance. The resulting peace of mind is priceless.
Moulton Hill House in Quebec, Canada is available through sothebysrealty.ca