Bowmore x Aston Martin Whisky
A single malt inspired by the Aston Martin DB5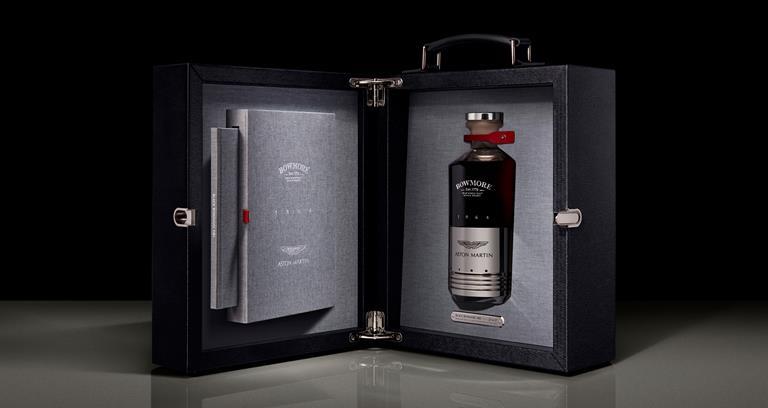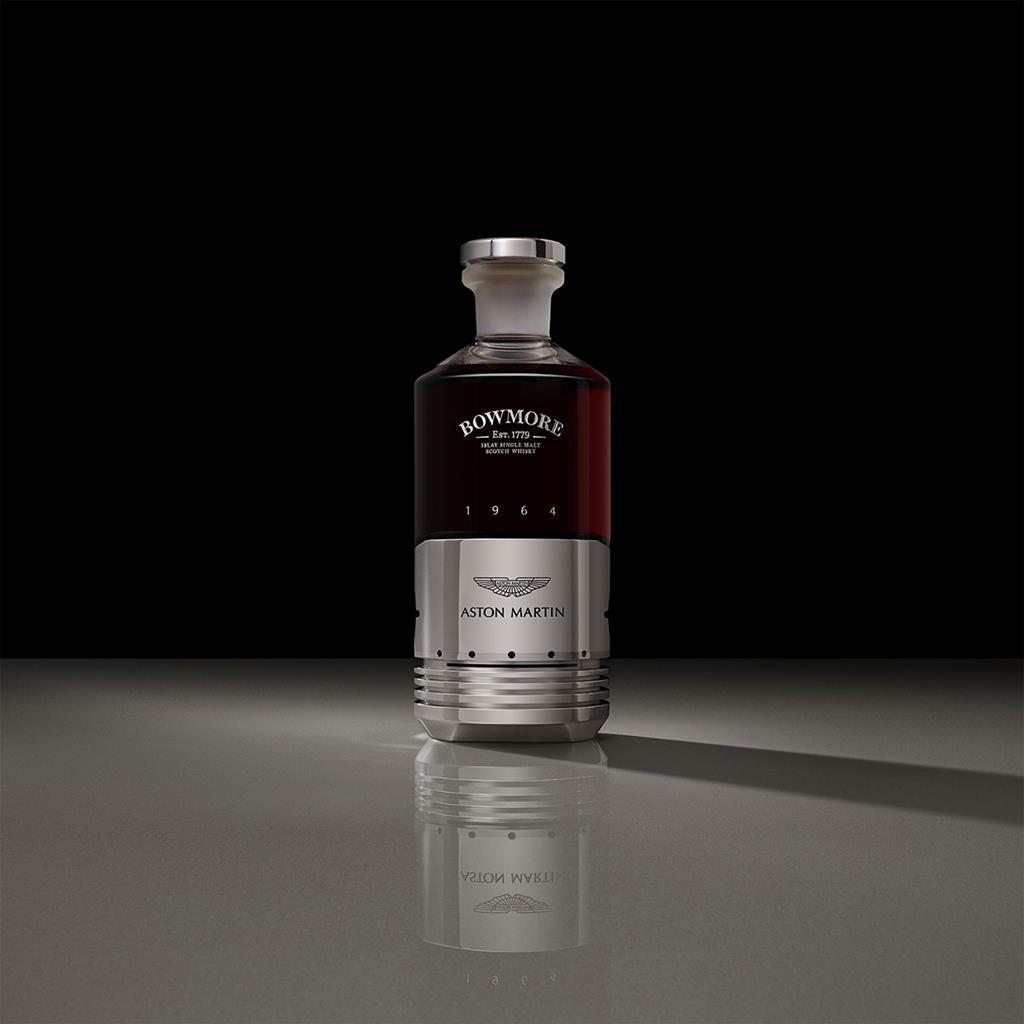 Two British icons have joined forces to produce perhaps one of the UK's most quintessential creations in recent memory, a sublime whisky concocted by Scotland's Bowmore Distillery and premier automaker Aston Martin.
Inspired by James Bond's favourite car, the Aston Martin DB5, this limited-edition whisky is named the Black Bowmore DB5 1964, and it showcases one of Bowmore's most coveted single malts, presented inside a handcrafted glass-body bottle containing an Aston Martin piston.
It's a unique unveiling that coincides with two important dates in each brand's history. For Aston Martin, it marks the 1964 appearance of the DB5 in James Bond's Goldfinger, and, for Bowmore, the year 1964 represents "a significant date in the modern history of the distillery", according to Bowmore manager David Turner. "As coal fires made way for steam in heating the stills, it was the first distillation from this new method that went on to create Black Bowmore", explains Turner.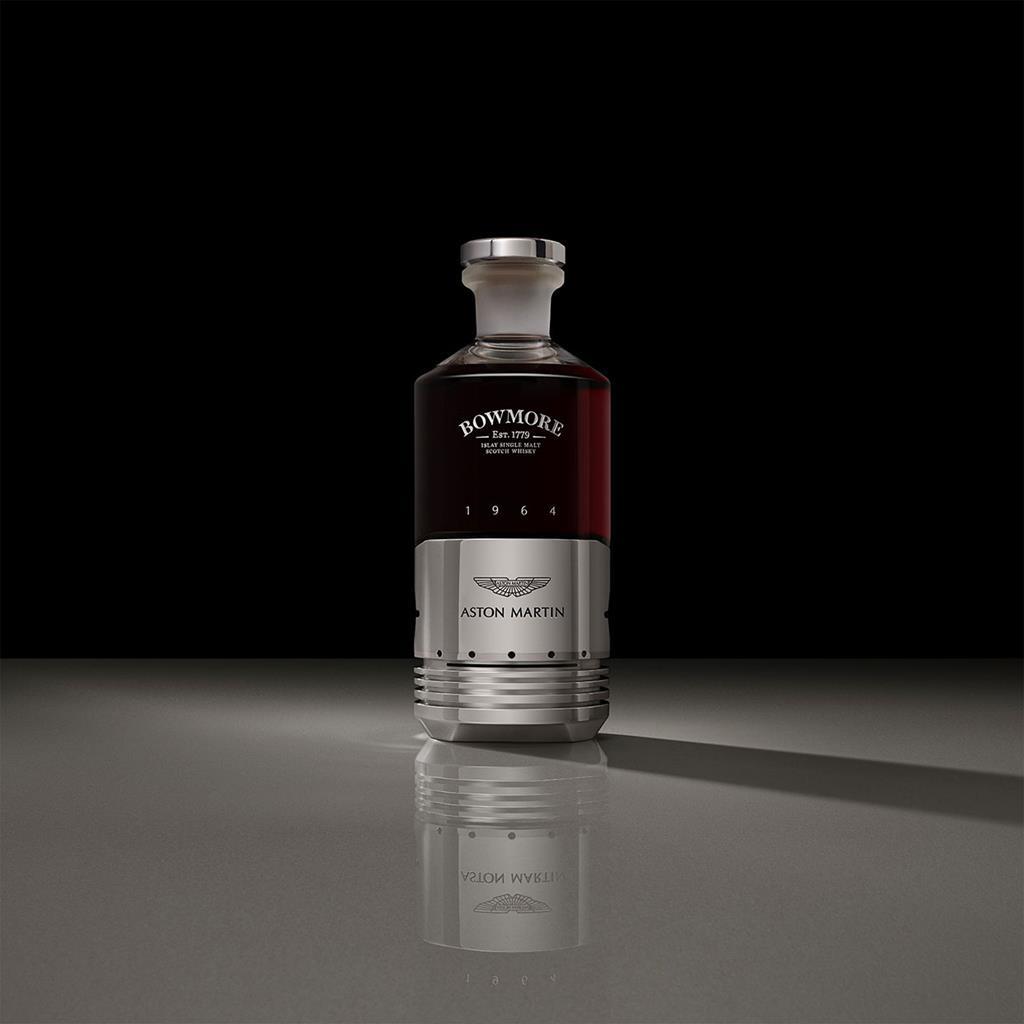 Stored in 31-year-old Williams & Humbert Walnut Oloroso Sherry barrels, the finely aged whisky radiates with the prestige of both brands. Savour scents of ripe exotic fruits, crème caramel and a soft tobacco smoke; the taste emanates with intense flavours of mango, passion fruit and acacia honey interwoven with a tinge of coffee and tobacco. And the decadent finish is wonderfully long and with a bit of spice.
This exclusive launch – just 25 bottles will be on the market – marks only the sixth bottling of the Islay malt, and for whisky connoisseurs, it's a highly sought-after addition to any collection.