Arts and Culture Calendar – 2016
Guest curations, retrospectives on lifetimes of creative endeavour and the eagerly awaited return of yearly fairs mean an eventful year for culture mavens. We chart some of the year's goings on...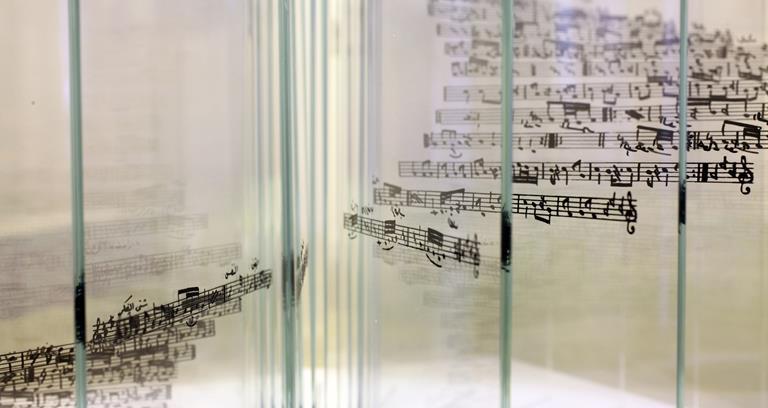 At Dubai Art Fair 2015, Mohssin Harraki, Rubáiyát Omar Khayyam, 2015
Photo: Courtesy of the Artist and Gallery

January
Anselm Kiefer. Le Centre Pompidou, Paris – 16 December 2015 - 18 April 2016. One of the key players of German Neo-Expressionism, Anselm Kiefer's remarkable retrospective brings together over sixty paintings and other creations that underpin his practice to the present day.
Until the Lions by Akram Kahn Company. Roundhouse, London; 9 - 24 January. Much awaited new production of the acclaimed contemporary choreographer and dancer, Akram Kahn is inspired by the Hindu tale of Amba, the misfortuned princess of vengeance.
London Art Fair. The Business Design Centre, London – 20 - 24 January. Annual art fair in its 28th edition showcases works of the finest artists from the early 20th onwards, represented by over 100 leading art galleries from around the globe.
Line. Lisson Gallery, London – 22 January - 6 March. The group exhibition guest-curated by Drawing Room, the landmark London gallery investigates the notion of drawing through various media, emphasising the conceptual understanding of the fundamental entity of the 'line'.
Art Los Angeles Contemporary 2016. The Barker Hangar, Los Angeles – 28 - 31 January. Utilising over 40,000 square feet of 'white wall' in Santa Monica, 70 contemporary galleries, many of which are from US and Canada, exhibit works of their top artists, alongside a schedule of programs and events.
February
Peter Fischli David Weiss: How to Work Better. The Guggenheim, New York – 5 February - 20 April. The retrospective of Fischli and Weiss's 30-year collaboration brings together some of their most celebrated works, including Suddenly This Overview and Questions and Airports.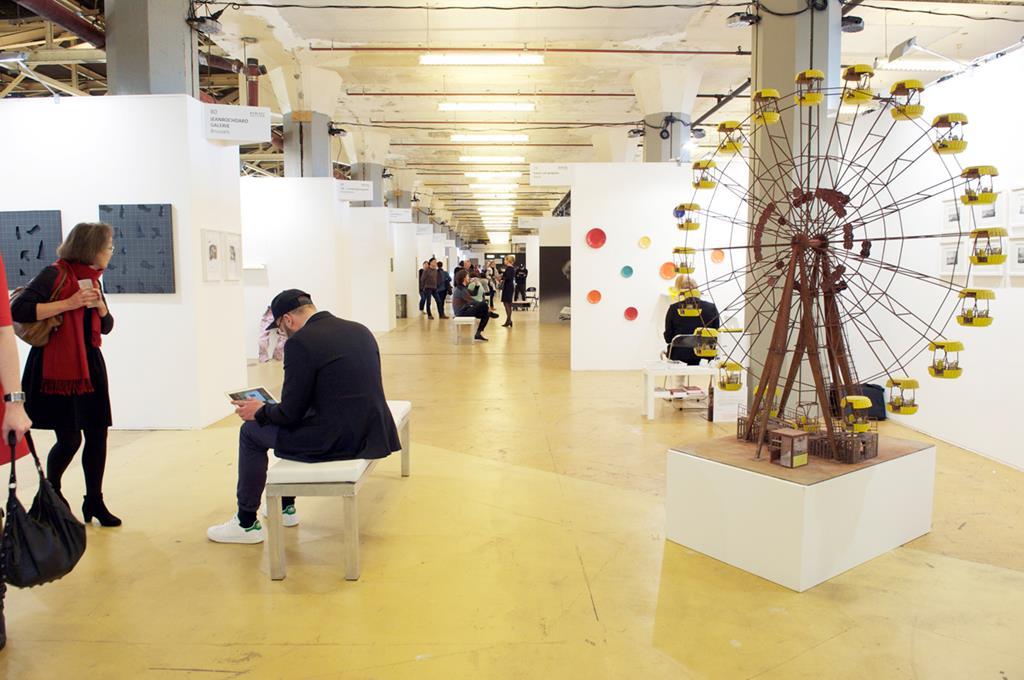 Art Rotterdam. Van Nellefabriek, Rotterdam – 11 - 14 February. The prestigious alternative to Frieze and Art Basel, now in its 17th edition, unfolds new developments in international contemporary art with a focus on up and coming artists and younger galleries.
Marcel Broothaers. MoMA, New York – 14 February - 15 May. Pioneer of installation art, some 200 works of ever influential Marcel Broothaers will be gathered together for the first time ever in such scale.
Performing for the Camera. Tate Modern, London – 18 February - 12 June. The boundaries between documentary and fine art photography has often been examined by leading curators the world over, but this unique investigation of the photographic image revolves around the documentation of performance works, and certainly promises to stir up a new discourse. 
Giselle. Royal Opera House, London – 26 February - 15 April. One of the company's much loved classic repertories; Peter Wright's production of Giselle is filled with romance, drama and impressive choreography.
March
The Met Breuer. The Met Breuer, New York – March onwards. The Metropolitan Museum of Art's much-awaited new endeavour opens its doors to the public with two major exhibitions; Unfinished: Thoughts Left Visible and Nasreen Mohamedi.
The Armory Show. Piers 92 & 94, New York – 3 - 6 March. Setting the focus on the contemporary African discourses and their western counterparts, the Armory Show is an unmissable major arts event.
Café Müller/Das Frühlingsopfer by Tanztheater Wuppertal Pina Bausch. St. James Theatre, Wellington – 17 March - 20 March. One of the most celebrated pieces of Pina Bausch and co, Café Müller tours to New Zealand before heading to the open-air stage of Arènes de Nîmes in France.
Art Dubai. Madinat Jumeirah, Dubai – 16 - 19 March. Gradually growing to be a truly world class fair, Art Dubai is now in its 10th year, encompassing 100 galleries representing over 500 artists from across the globe.
Paul Strand: Photography and Film for the 20th Century. Victoria & Albert Museum, London – 19 March - 3 July. The foremost American photographer of the last century, some 200 pieces of Paul Strand's works – works that shaped the photography of today – will be exhibited first at the V&A before embarking on an international tour.
Setouchi Triennale 2016. 14 different venues, Setouchi – 20 March - 17 April, 18 July - 4 September and 8 October - 6 November. Encompassing 12 islands of the Seto Inland Sea, the entire region will dedicate itself to international contemporary art while embracing their own local identities and heritages.
Art Basel Hong Kong. Convention & Exhibition Centre, Hong Kong – 24 - 26 March. The youngest of the Art Basel ventures – Art Basel Hong Kong – is the largest art event in Asia. With new dates in March, should draw some 60,000 visitors.
May
Mona Hatoum. Tate Modern, London – 4 May - 21 August. A prolific, thought-provoking artist and Turner Prize nominee of 1995, Mona Hatoum's first major exhibition of this scale presents her most influential works of various media from last 30 years of her impressive career.
Frieze New York. Randall's Island Park, New York – 5 - 8 May. Some 200 galleries are expected to attend, Frieze London and Frieze Masters's contemporary kicks off the series of Frieze Art Fair enterprise with numerous commissions, talks and specially designed programs.
Berlin Philharmoniker Tour. Suntory Hall, Tokyo – 11 - 15 May; National Chiang Kai Shek Cultural Centre, Taipei – 7 - 8 May. Sir Simon Rattle and the Berliner Philharmoniker travel Asia, performing works by Ludwig van Beethoven, together with Iwona Sobotka, Eva Vogel, Christian Elsner and Dimitry Ivashchenko.
Bosch. The Centenary Exhibition. Museo Nacional del Prado, Madrid – 31 May - 11 September. Marking the 5th centenary after Hieronymus Bosch's death, this exhibition celebrates the Dutch artists work with over 60 works on display, includes the foremost Triptych of the Temptation of Saint Anthony.
June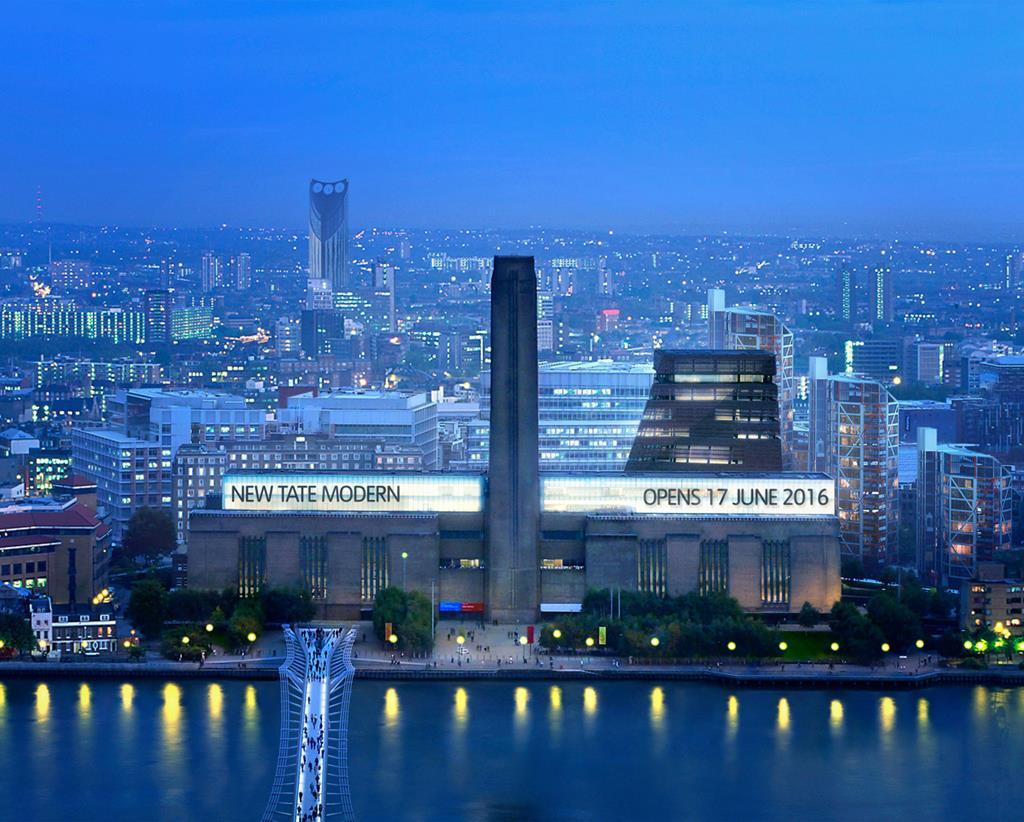 Tate Modern. Tate Modern, London – 17 June onwards. The new Tate modern opens on 17 June. Utilising the unique new spaces of the additional 10-storey Switch House, a complete rehang of the existing exhibition spaces is complemented by the debut of many new acquisitions.
July
David Hockney RA: 79 Portraits and 2 Still Lifes. Royal Academy, London – 2 July - 2 October. Hockney's newest series of work, over 70 portraits of sitters known by the artist posed in exactly the same manner, is certainly the best ever opportunity to re-examine the essence of one of the most celebrated British painters of current times.
The Universe and Art. Mori Art Museum, Tokyo – 30 July - 9 January 2017. The museum's own Fumio Nanjo takes up the ambitious challenge of gathering visual chronicles of the 'universe' from diverse media – the Tale of the Bamboo Cutter serving as its prologue.
October
Jean Tinguely. Stedelijk Museum, Amsterdam – 1 October - 5 March 2017. A leading figure of kinetic art, Jean Tinguely's works, including Métamatic No.10, will be showcased in his most notable retrospective of the decade.
Frieze London. Regent's Park, London – 5 - 8 October. The mother of all art fairs, Frieze London anchors the city's cultural calendar, bringing together all the major players of the international contemporary art scene.
Beyond Caravaggio. National Gallery, London – 12 October - 15 January 2017. Alongside his masterpieces, Supper at Emmaus or Taking of Christ, Caravaggio's influence on his fellow artists and those that followed are thoroughly illustrated in this much anticipated exhibition.
Louise Bourgeois. Louisiana Museum of Modern Art, Humlebæk – 13 October - 26 February 2017. The worldwide tour of exhibition the Structures of Existence: the Cells, examines the incredible seven-decade career of Louise Bourgeois, and stops off at this beautiful Danish modern art museum, just 40km north of Copenhagen.
November
Paris Photo. Grand Palais, Paris – 10 - 13 November. In its 20th edition, galleries and publishers from over 30 countries gather to present the pinnacle of their photographic collections and books at no less a grand exhibition space as the Grand Palais itself.