Pure Magic
In conversation with Arkadius Paszkowski, Spa Director at Puerto Rico's Dorado Beach, a Ritz-Carlton Reserve resort.
Sponsored by

Alongside the too-blue-to-be-true Caribbean waters along Puerto Rico's sunny northeastern coast, the 50-acre Dorado Beach, a Ritz-Carlton Reserve has counted as one of the region's most celebrated hideaways for nearly a decade, offering guests staying in its 96 rooms and 14 residences unparalleled opportunity for rest, relaxation and encounters with the natural treasures that ensconce the historic retreat. Its crown jewel may just be Spa Botánico, a magical wellness temple set amid an aromatic pineapple farm. Here, rarefied treatments informed by local ingredients and traditions are administered in pavilions along the meandering paths of a two-hectare campus. The spa's ethereal offerings include an Apothecary Portal, stuffed with local botanicals, and idyllic "purification gardens" for post-treatment reflection. 
Spa director Arkadius Paszkowski has overseen Spa Botánico for the past two years. A Poland-born wellness-industry veteran, whose résumé includes stints at world-class resorts including Dubai's Bulgari Resort and Abu Dhabi's St Regis Saadiyat Island Resort, Paszkowski originally studied physical therapy and spent his early career as a personal trainer. Centurion caught up with the charismatic spa director to talk wellness, well-being and love-at-first-sight impression of Spa Botánico.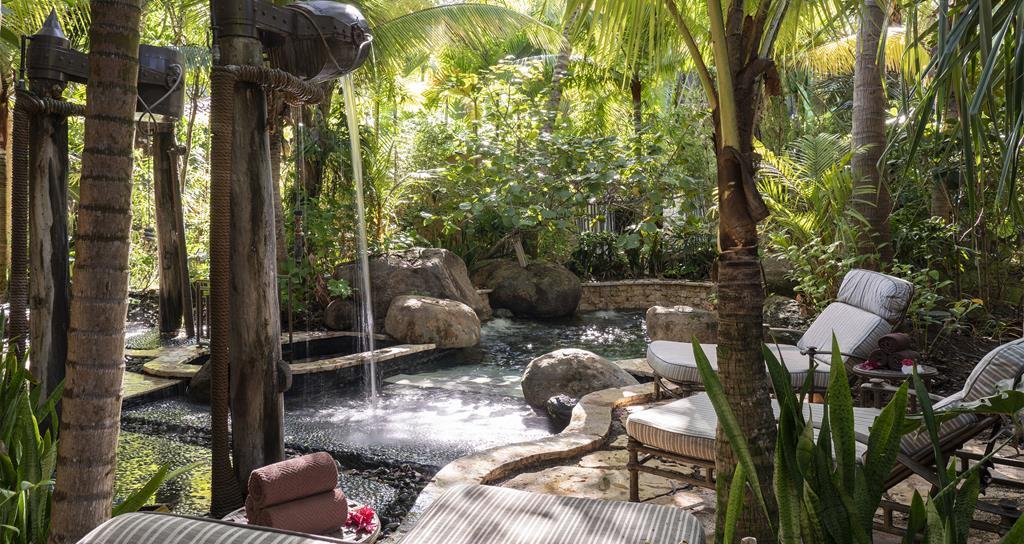 How has your background in healthcare informed your approach to wellness? 
The majority of people go to the spa to just relax and to indulge themselves with 'me' time – which is great. But, on the other hand, you have all these benefits that you are probably not aware of: how the touch and the compression of your muscles works during a massage and how it improves your circulation and makes your body feel better. Or they go to the steam bath, and they feel refreshed, better – and yes, of course they do! It's because steam helps clean the airways and improves circulation, which helps you relax.
What was your first impression of the Botanico spa? 
I think, post-Covid, what people want – after sitting at home during the lockdowns behind their own walls – is to experience nature; they want to be outdoors. I thought 'Wow, this is exactly what people want.' They want to experience our purification gardens, the jacuzzi under the sky, the cold plunge pool, the sound of the birds singing. The design of the spa, too, struck me: it was built by Bill Bensley to resemble a 100-year-old farmhouse in Puerto Rico. He created the pond, the pineapple farm. It's pretty incredible – and a 180-degree shift from what I was experiencing in Dubai. Here, everything slows down. To me – and that of our discerning guests, who've been to spas around the globe – it's one of the best in the world, and also very unique. I think everyone should experience it.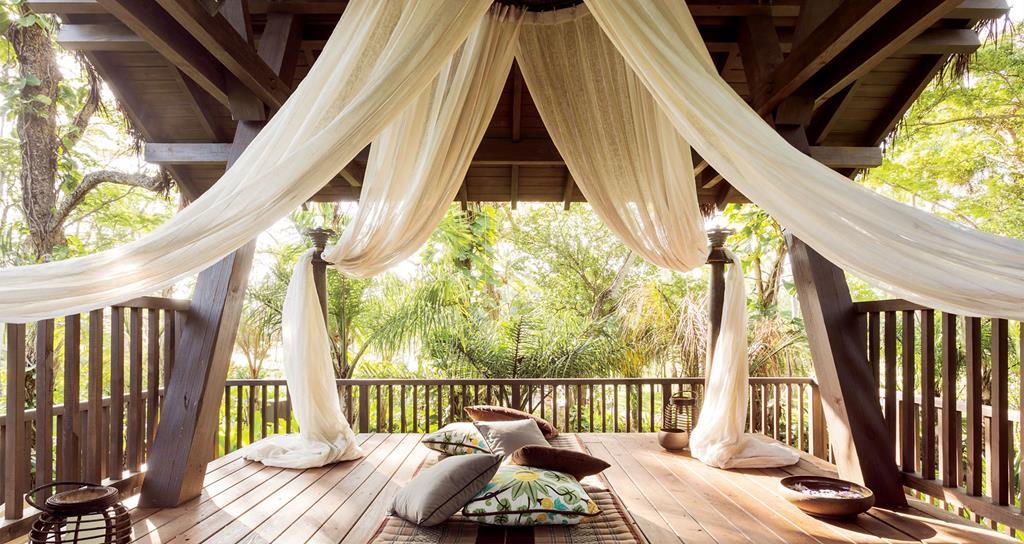 How much does homegrown flora feature in your spa treatments? 
We try to integrate them as much as we can. For example, our La Piña Botanical Polish and Massage uses a pineapple scrub made from fruits reaped from our own pineapple farm, and we share the story behind the farm with our guests. The salt in the bath salts and scrubs is sourced from Cabo Rojo, a salt mine indigenous to Puerto Rico. The same goes for the coffee scrubs. We don't just buy any coffee – we have a specific supplier on the island. We have mango and guava trees in our gardens, and we share their dried fruits in the relaxing area. We use herbs everywhere; they are also grown on the island. We try to stay as authentic as possible and at the same time tell the story of Puerto Rico so the guests can go home having learned something new, not just relaxed or refreshed. 
You also lean on Puerto Rican healing traditions. 
Yes, it's called Manos Santas – healing hands. Long ago, so-called shamans were said to have healing hands, and their practice involved touch, prayer and the transfer of energy to sick people. And, of course, they used local herbs. That's why our most popular services here are the Manos Santas Massage and Ritual. Here, we take the tradition to the spa level, and it's the therapist who now has the – so to speak – healing hands, administering the massage using poultices created from locally sourced herbs which the guests select themselves from 16 or 20 options based on what they feel will benefit them most. The therapist will also explain the history and tradition behind the practice. Afterwards, guests are invited to soak in the outdoor stone bath in the lush garden outside their treatment room. It's beautiful. 

 
Do you consistently add new treatments to the menu? 
We try to evolve every year and try to see what is new in the market or where we could go to stay relevant. Just last year, we added La Piña Scrub and Massage. We also have added a massage administered with CBD oil, which is deeply relaxing and penetrating. It immediately became one of our best-selling massages. 
What's your favourite best spot in the spa?
The purification gardens, where you have the hot tub, jacuzzi and cold plunge pool under the blue sky and palm trees, are just amazing. Another of my favourite spots is the Apothecary Portal, which you see as soon as you enter the spa. Here, we carry our dry herbs. Lit up by candles, it's a magical atmosphere; most people remark that they feel they have been transported somewhere else entirely. That's truly the effect of this space.