Cathay Pacific's First Class Harmony
The Enhanced First Class boasts a unique holistic approach
Sponsored by

First Class is rightfully considered the epitome of luxury and comfort. But Cathay Pacific is not content to rest on its laurels. Aiming to move beyond the tangible to create true opulence, the renowned airline has created an enhanced holistic, meaningful and enriching First Class travel experience.
Balance is key: from the warm, heartfelt service, to the refined food options and the luxurious bedding and amenities. All these elements are part of the thoughtfully designed, 8-stage bespoke customer journey – catering to even the most discerning tastes.
Explore the key features below.
Rest & Relax
Bamford Bedding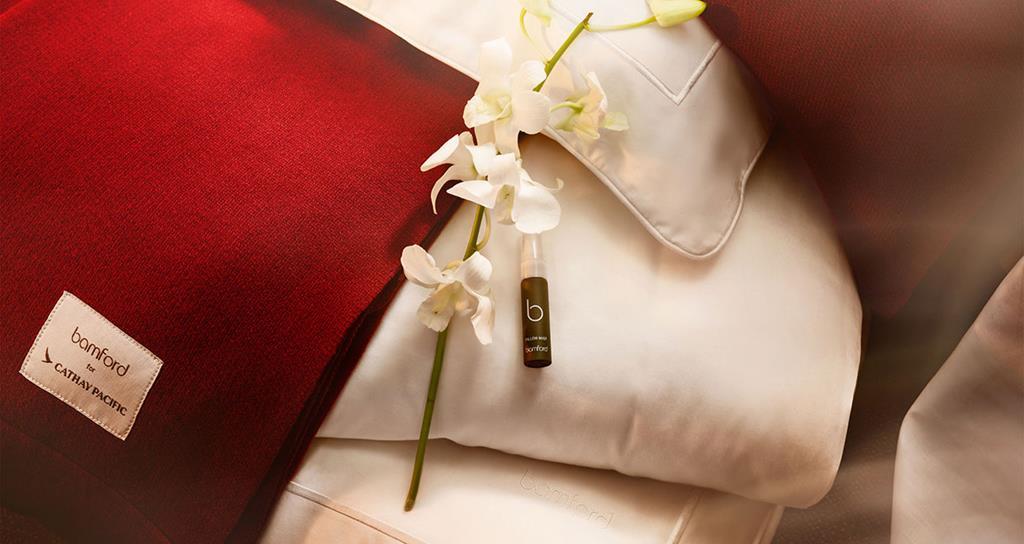 Featuring a new range of plush bedding and pillows from Bamford and sumptuous sleep suits from premium Hong Kong brand PYE, the onboard sleep experience is in-flight opulence upgraded. Unwind and drift away in the lush 600 thread-count and 100% cotton bedding – including the award-winning Bamford Botanical Pillow Mist – while sipping a soothing JING wellness tea.
Premium Amenities
Bamford Amenity Kit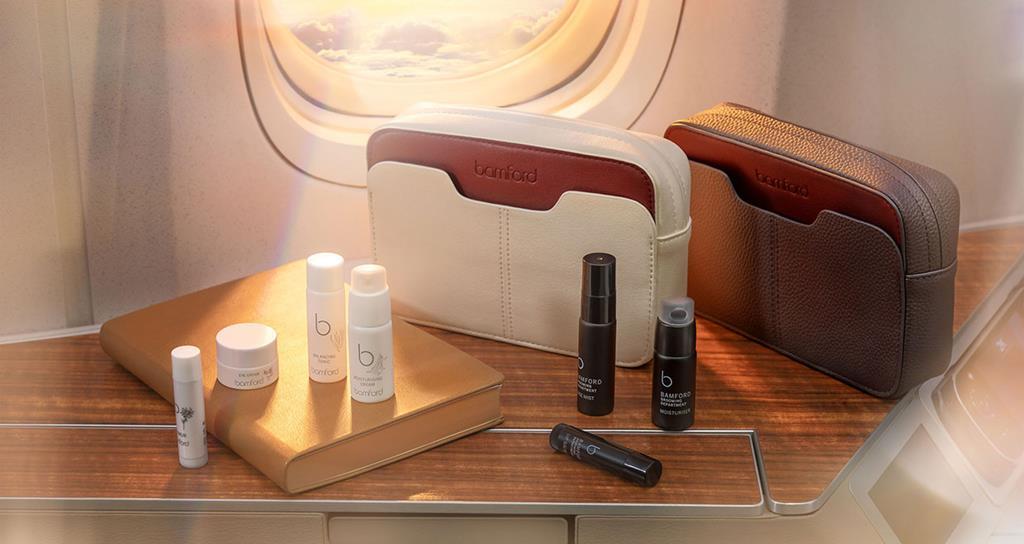 Every journey is a personal one thanks to the line of tailor-made luxe amenities available on board. Bamford amenity kits and skincare products – specially created for both men and women – feature a range of premium products and high-performance natural skincare packages, including face mist, facial tonic, moisturiser and lip balm.
International Cuisine
Inflight Dish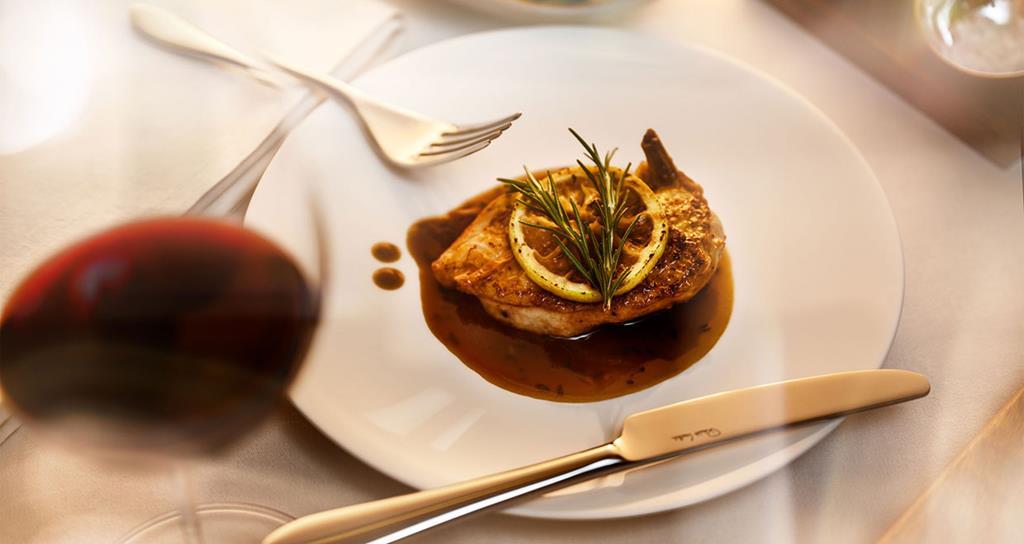 Redesigned to incorporate customer feedback, the unpretentious yet opulent dining experience now boasts brand new recipes showcasing a selection of contemporary international fare. Menus are simple, flexible and comforting to ensure the most enjoyable in-flight experience – all bolstered by revamped serviceware.
A Very Warm Welcome
Welcome Kit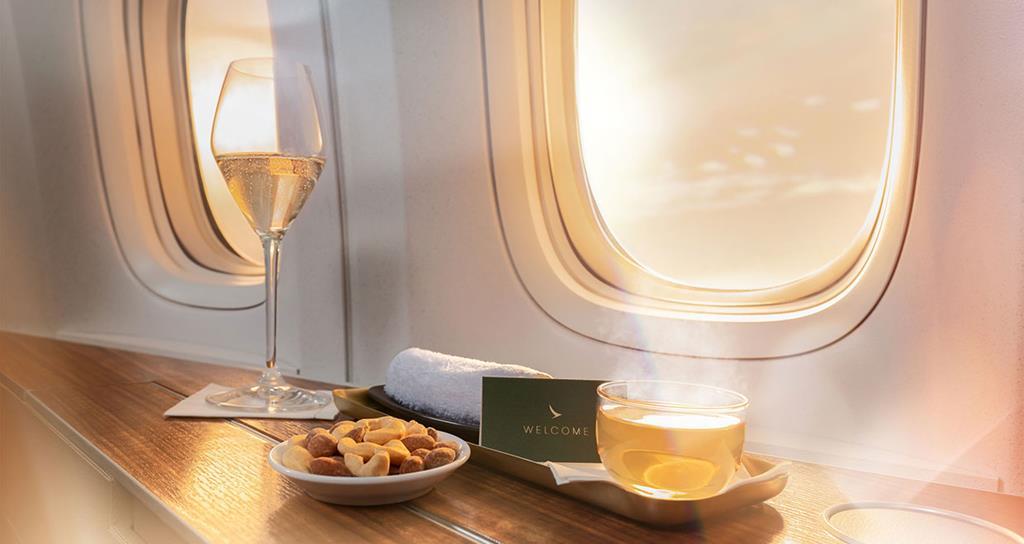 Taking a note from leading hotels, after the comfortable and calm welcome to the space, First Class guests are greeted with a sense-invigorating welcome reception tray – boasting refreshing chilled JING sparkling jasmine silver needle tea, hot towel, and welcome note. Customers are also offered their preferred welcome beverage, with the option of vintage Champagne.
Hong Kong Flavours (And Beyond)
Hong Kong Inspired Dish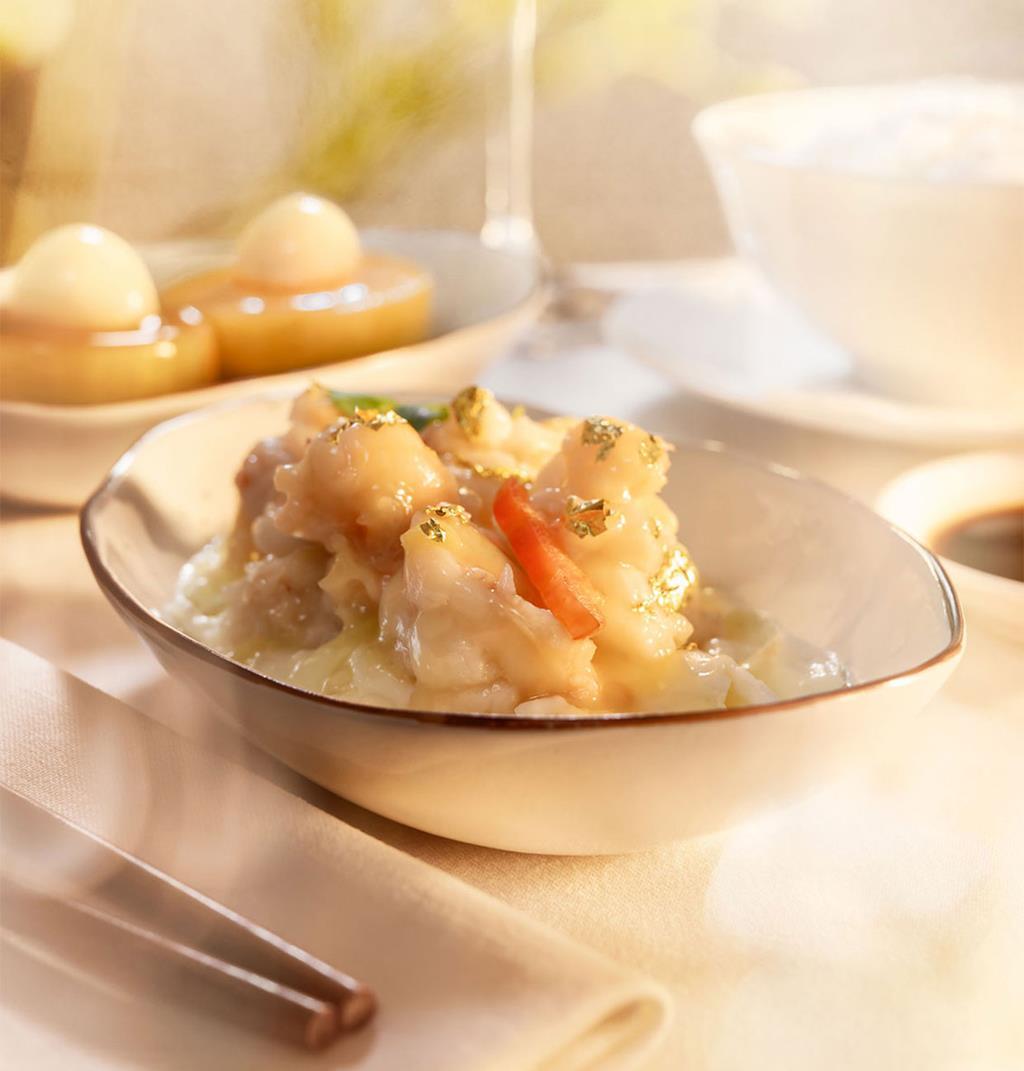 Additional improvements to the First Class dining experience include Hong Kong-inspired dishes and a fresh assortment of juices from Bless on long-haul flights departing from the city. In addition, First Class guests on all flights can also enjoy signature Champagne and caviar service on all flights.
Wellness Dining
Breakfast Superfood Bowl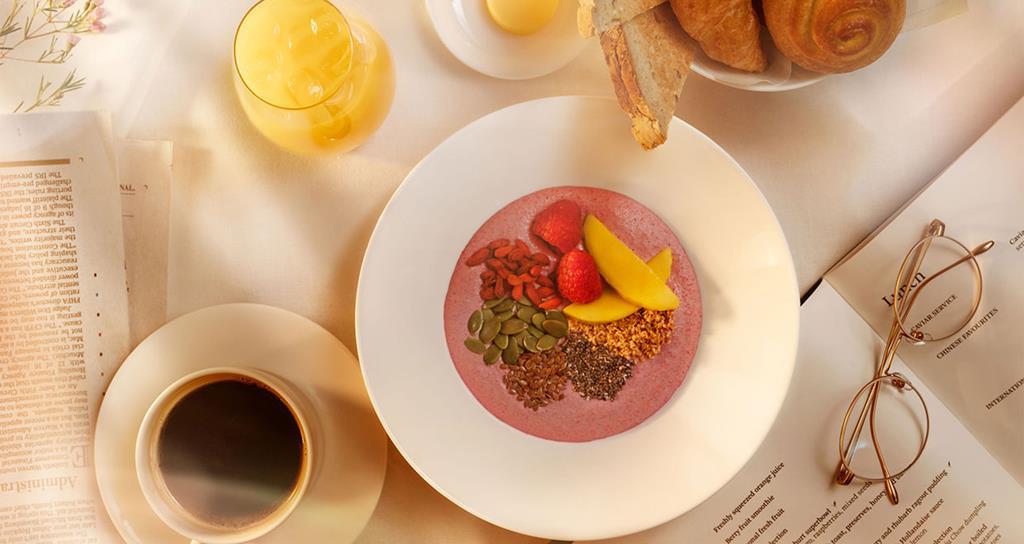 With wellness as a pillar of the wholesome new recipes on board, menus offer a greater variety of healthier options, including superfood bowls and lighter fresh fare among the Hong Kong Flavours, breakfast and international menus. Furthermore, more indulgent options are also available, such as a new range of cold-pressed juices that feature metabolism-stimulating ingredients. 
A journey on Cathay Pacific First Class goes beyond exclusivity. It is an opportunity to relax the mind and body, and to uplift the spirit. For passengers, it is a seamless continuation of the lifestyle they enjoy on the ground and what awaits them when they reach their destination.


Visit the website