Getting the Whole Story
In conversation with Marnix Hoekstra, co-Director of Dutch yacht design firm Vripack, on the company's rise
Designer-cum-engineer-cum-builder of dreams, the Dutch firm Vripack has been delivering cutting-edge yachts for more than half a century.
"I believe the biggest changes are yet to come," says Marnix Hoekstra, typically forthright and forward- thinking, as he discusses transformations past and present in the yacht- building industry. It's typical because Vripack, the Dutch company he is works for as creative director alongside Bart Bouwhuis, has prided itself on being at the vanguard of innovation in design and engineering since it was founded in 1961.
That Vripack is different is apparent through its underlying ideology: it wants to design fantasy yachts from top to bottom. "Our philosophy is a holistic design one," Hoekstra says. "We go from all the design of the exterior and interior – the engineering of this, how do we manufacture that, how can we maintain that for the years to come – finally to the naval architecture side. We also include items like maintenance programmes, branding of ships and other products."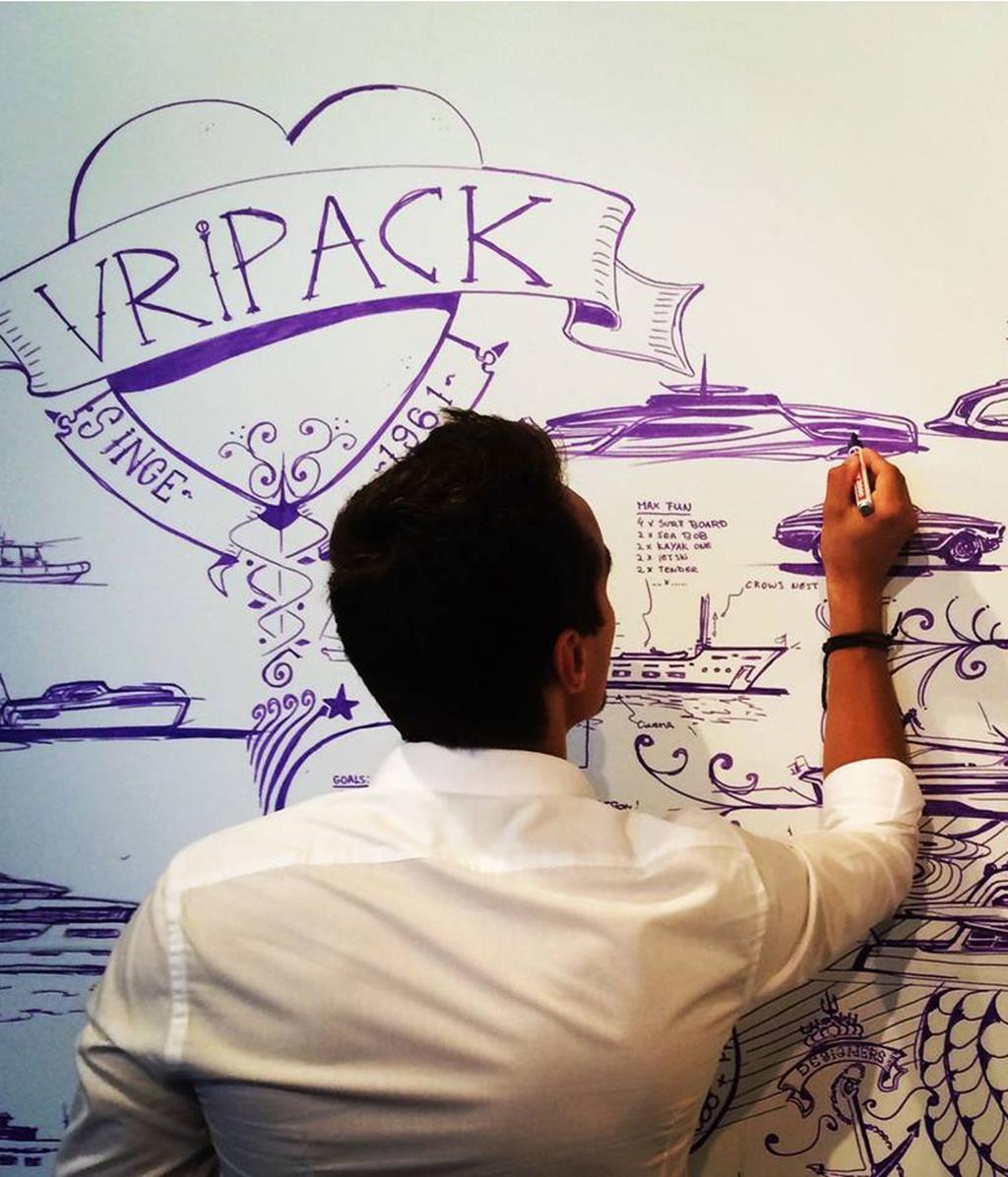 It's clearly a popular and successful way of doing things as the firm has created over 7,000 designs down the years. One of the latest of these is the concept for the 58m motoryacht Flow, which was on show at the Monaco Yacht Show last year. This intriguing design is intended to appeal to those with a sense of adventure and was something Hoekstra clearly enjoyed working on and talking about.
"You could do a whole set of interviews on that boat," he laughs. But what makes it so different? For a start, the unusual layout, which Hoekstra boasts doesn't follow the rules: the forward-looking skylounge, the all-glass beach house and the gull wing lookouts, which are protected from the environment.
"It's completely different than any layout you have seen in the industry so far. We are really putting the human, the owner of the boat, in the centre, because they use the actual product. For us, that layout makes complete sense and the other ones don't. This is a product for a younger owner, a West-Coast- inspired owner," he says, refering to a California dream.
Vripack takes this kind of thinking to boats of all sizes – their LimoTender, seen here, for example. Or a new project that is testing the talents at headquarters in the Dutch town of Sneek: a 23m boat for a family that takes on board the requirements of parents, who perhaps just want a relaxing trip, with those of the children, wanting fun and toys and gadgets to play with.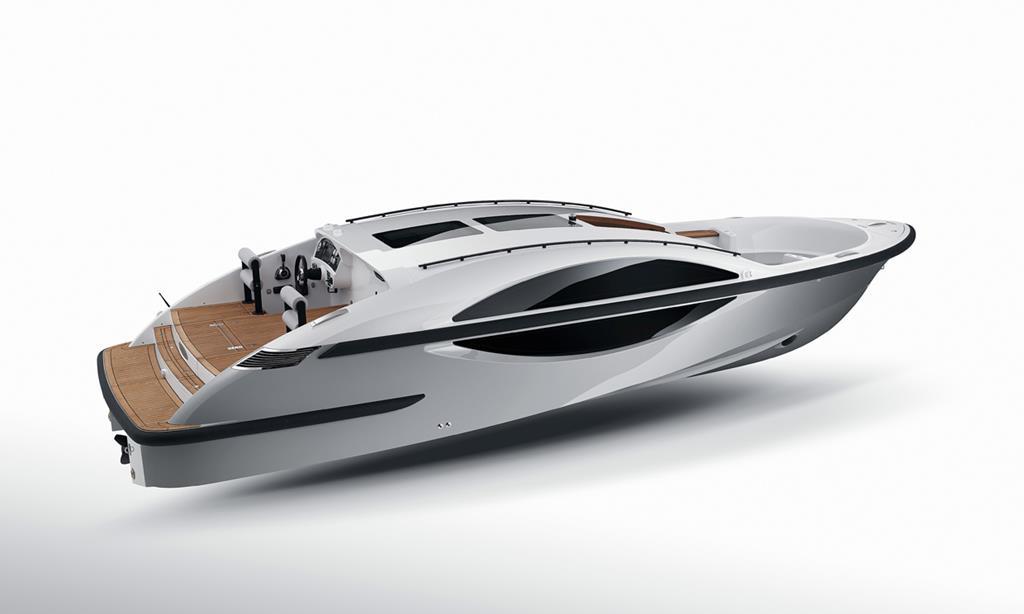 "The boat should be able to have a convertible kind of deck, which allows the young guys to come on board bringing mountain bikes and quads to use at a remote area, and later it will have the family onboard, with more kayaks and a be little bit less sporty," he says. To do this, the whole boat is switched around, making a complete floating superstructure on top of the main deck, which gives space for storage while leaving the deck free for use.
"A very modernistic look but with all the comfort [expected]," Hoekstra adds, which brings us back to the future. He cites 3D printing and rapid changes in computing power as making a huge difference to the industry in years to come. In light of that, Vripack understands the need to be aware of changes outside its own bubble and its VriThink research project investigates trends in all manner of new materials and technologies. "We are trying to analyse what is going on outside of our industry, and how we could implement things into it," he concludes.
Holistic – from the Greek word meaning whole – truly is the right word for Vripack's all-encompassing approach.