Top Five: Rhum Agricole
Perfect for tropical days, rum inspires thoughts of lazing in a hammock amid gentle Caribbean breezes with a glass of something colourful, cold and quenching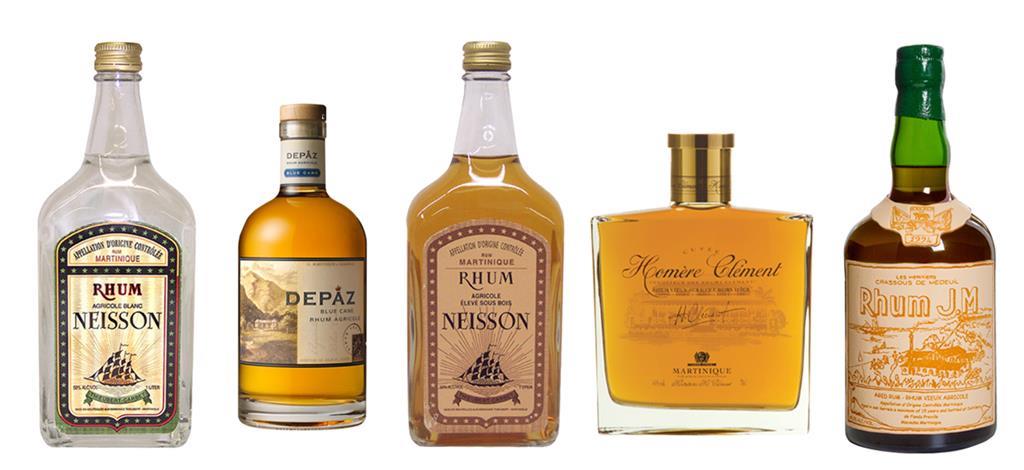 Conventional rum is fermented and distilled from molasses, the by-product of cane sugar production.  Rhum agricole, however, is an entirely different matter. Developed during the late 1800s on the island of Martinique, rhum agricole was a response to the collapse of the cane sugar market in the 1870s. Produced not from molasses but from fresh cane juice, it buoyed the island's economy and found its first market in France. Homère Clément, a Martiniquais physician educated at the Université de Paris, is credited with rhum agricole's early evolution.
Made from a primary rather than a secondary product, this drink's cleanness and purity of flavour immediately set it apart from other rums. The use of fresh cane confines production to the peak harvest months of February through June, while place of origin, cultivation, fermentation and distillation are all regulated under the Rhum Agricole A.O.C. (the only French appellation outside the borders of France), contributing to consistently high quality. Shades of character among rhums are a reflection of microclimate and cane variety, as well as subtleties in distillation, blending and ageing.
1. Neisson Rhum Agricole Blanc. An enticing brown sugar and toasted vanilla fragrance rises from this crisp, lovely spirit with background notes of cut grass, alfalfa and a hint of citrus. The palate is lush with sweet, toasty impressions and a clean, silky finish.
2. Depaz Blue Cane Rhum Agricole. Produced from blue cane, the finest variety of sugar cane, this rhum has the elegance of Cognac. Aromas and flavours of vanilla, fresh cane, light brown sugar and subtle toast notes are woven together in a velvety texture underscored by a clean freshness and long finish.
3. Neisson Rhum Agricole Elevé Sous Bois. Seductive smoke, toast and caramelised sugar aromas lead to further impressions of roasted, peachy stone fruit and vanilla on the palate. The satiny texture is clean and voluminous, leaving hints of caramel and toast on the finish.
4. Clément Cuvée Homère Rhum Agricole Hors d'Age. This beautiful amber spirit's heady, intense fragrance is a cornucopia of sweet, smoky sugarcane with pronounced toffee, cedar box, tobacco, peppercorn and coconut notes that carry onto a luxuriantly full yet airy palate. The finish is vivid and lengthy.
5. Rhum J.M. Rhum Vieux Agricole 1997. A complex bouquet of bright, fresh cane juice, accented by pronounced aromas of toffee, vanilla, coconut, dark roast coffee and wood smoke introduces this sublime vintage rhum. Seamlessly integrated on the elegantly lush palate, these impressions carry into a focused, lasting finish.