On the Origins of the Old Fashioned
From palate paralyser to drink of leisure: a quick look at the history of an old-fashioned favourite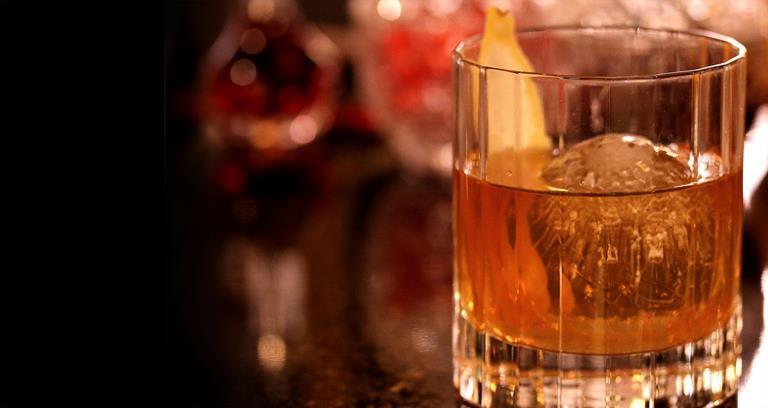 The Old Fashioned
Photo: Waldorf Astoria New York and Towers of the Waldorf
Although stories vary on whether the first Old Fashioned cocktail was in fact made with Holland Gin (as described in the 1862 book by the American bartender Jeremiah Thomas, Jerry Thomas' Bartenders Guide: How To Mix Drinks), the classic Old Fashioned as we know it is safely anchored in the whisky harbour.
Well into the 1910s when Americans became more familiar with native liquors, the drink's prevailing name was the 'Whiskey Cocktail', made in large batches and sold as a provision to the Union Army and officers during the Civil War (so popular it was even used in exchange for prisoners). Described as a "fashionable accompaniment to the sporting life", the popular whisky cocktail fit neatly into a lifestyle that approved of smoking cigars, chewing tobacco and playing poker, in addition to the elixir's wondrous benefits to our health, as called out by the Indiana Progress paper, "a bourbon whiskey cocktail before breakfast is the best thing for complexion."
Primary cocktail historians note that the Old Fashioned cocktail was invented at the Pendennis Club in Louisville, Kentucky, in 1889, a gentleman's club that clings on to its original values still today, where "decency, decorum, civility, good manners and the social graces are still very much in style". From here, the barman and bourbon distiller James E. Pepper is said to have brought his recipe to the Waldorf Astoria hotel bar in New York.
Over the years the recipe for the Old Fashioned has shown flexibility, with the addition of cherries, oranges, orange juice, pineapple and even the replacement of sugar syrup with almond or raspberry syrup, often all shaken together and blended with whisky. With the meddling of modern ingredients many asked for an "old fashioned" drink, demanding a return to basics - a way for "the old boys to get their money's worth of whisky", as the Anaconda Standard put it in 1890. Indeed, at some bars following the end of Prohibition the drinker was even allowed to pour whisky from the bottle into the glass himself.
Typically served in a short, heavy tumbler, enjoy the Old Fashioned yourself at home with this recipe, as still used at the Pendennis Club today. 
- 1 teaspoon of simple syrup (made with a 2 to 1 mixture of sugar to boiling water)
- ½ slice of orange
- 1 cherry with stem
- 1 lemon twist (i.e. a lemon peel)
- 2 dashes of Angostura bitters
- Ice
- 2 ½ ounces of fine Kentucky Bourbon Whiskey
Several distinctive components make the classic Pendennis Club cocktail, most notably the use of Kentucky Bourbon Whiskey. The fruit is added to the basic cocktail of sugar and water, which comes in the form of a simple syrup. Angostura bitters are then added. The syrup, fruit and bitters are muddled before ice and Bourbon are added.