Monaco Summer Guide
All things new on the already resplendent Riviera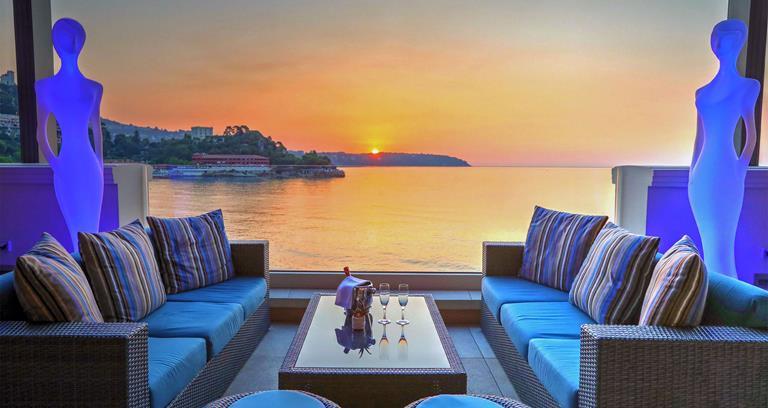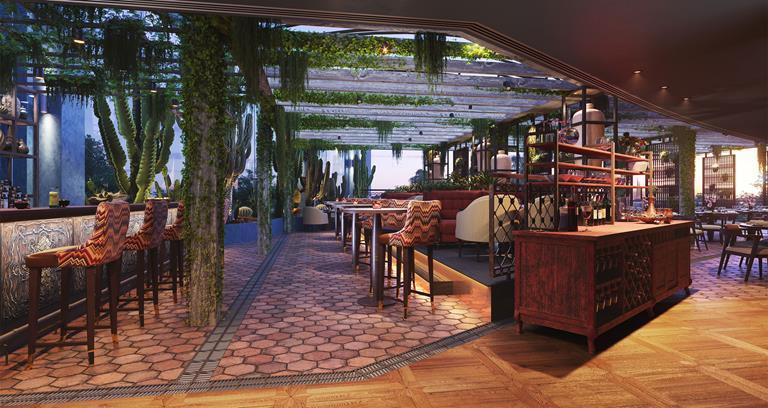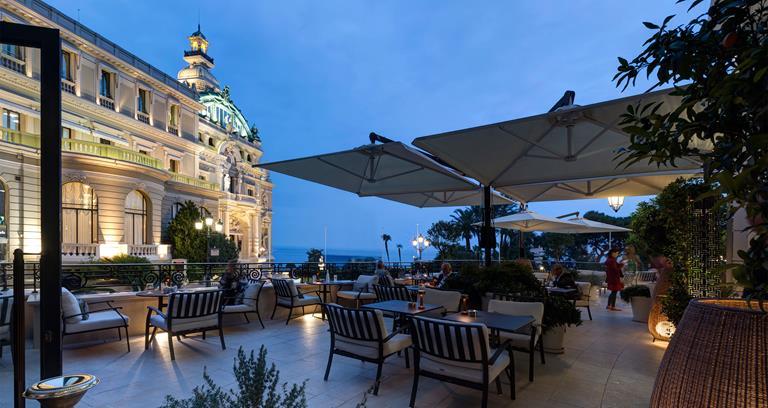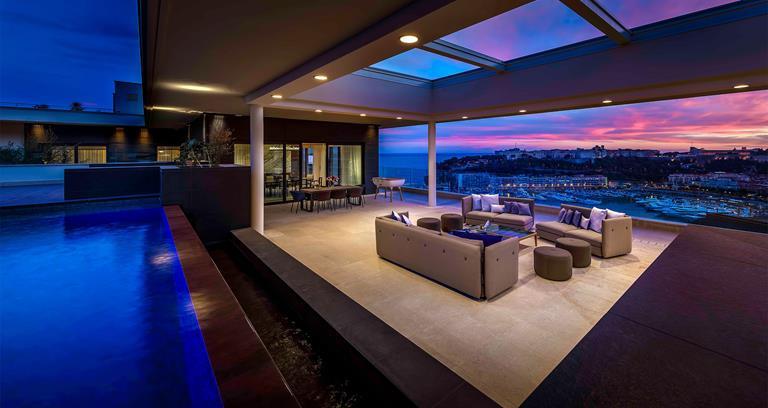 Hôtel de Paris Monte-Carlo: Diamond Suite Princess Grace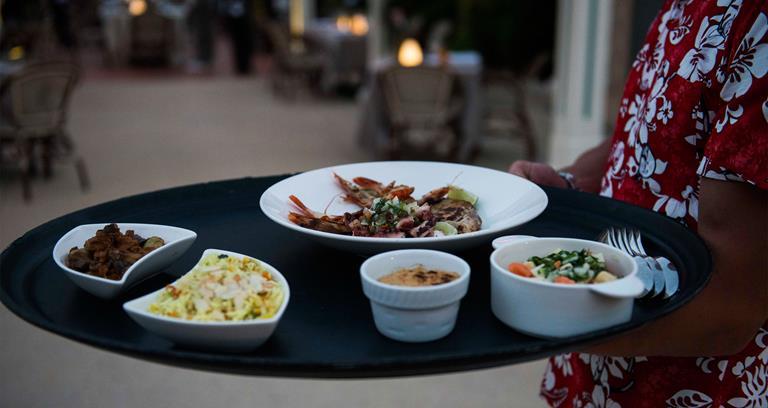 Caribbean-flavoured gourmet treats at the Mediterranean Gardens Maona party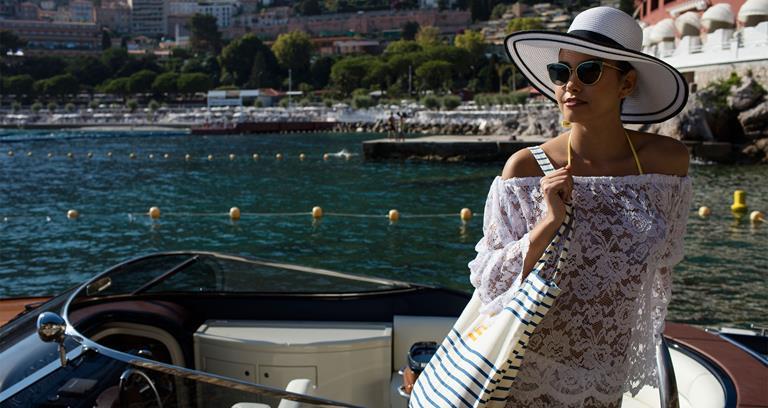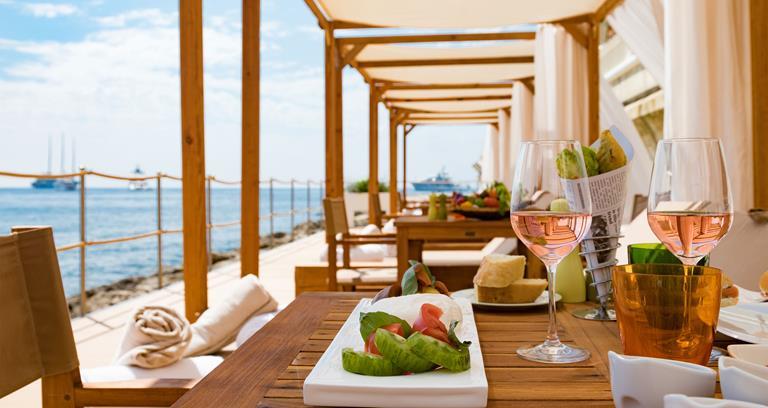 Monte-Carlo Bay Hotel & Resort: Sea Bay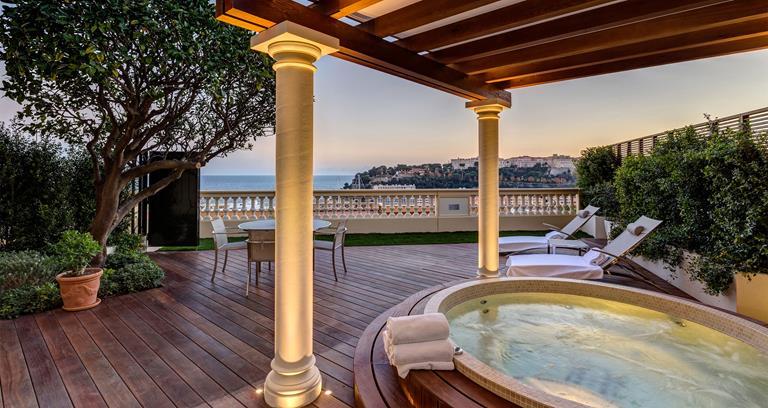 Hôtel Hermitage Monte-Carlo: Junior Suite sea view with Jacuzzi
Sponsored by

The smell of freshly grilled food wafts over the newly redecorated La Vigie Lounge & Restaurant on a charming, private peninsula, accessible only on foot or by boat. Tuck into Michelin-starred chef Paolo Sari's sumptuous organic dishes while looking out over the glistening waters of the Côte d'Azur, with the endearing sounds of the live jazz trio or the DJ in the background. Open from midday to midnight.
Just in time for summer, Monte-Carlo Bay Hotel & Resort's lagoon opens up for a series of beach parties set to rock under starlit skies until 11pm. For something a little more restrained (and only a little more), feast on its Caribbean-flavoured gourmet dinners at the Mediterranean Gardens, while the atmosphere builds at the rum-soaked Moana parties. For the very first time, Blue Gin bar will partner with Sun Casino offering a unique setting for a thrilling and novel experience. With mouthwatering finger food and champagne in hand revellers can chill out in one of the 10 Sea Bay sunbeds.
Located on the amazing Place du Casino, Café de Paris Monte-Carlo promises some surprises to augment its new gelato truck. Le Bar Américain at Hôtel de Paris Monte-Carlo is known for its enviable concoction of signature cocktails and never-bettered live swing and jazz; this year you'll be able to sample it all while surrounded by the bar's improved décor, which draws more than ever on its Great Gatsby-inspired Art Deco sophistication.
A mix of Riviera styles and modern effortlessness, the Diamond Suite Sunshine at Monte-Carlo Beach is a cove of unrivalled quiet ambience, while the new Diamond Suite Princess Grace at Hôtel de Paris Monte-Carlo epitomises the elegance of this great lady. Within a delicately furnished 910sq m room, and with the sea and the Prince's Palace of Monaco in the background, guests can admire displays of the princess's favourite paraphernalia and poems.
There's also the Rafael Nadal Suite at Monte-Carlo Bay Hotel & Resort, a lodging enhanced by momentos of the tennis legend's incredible success at the Rolex Monte-Carlo Masters (he's an 11-time winner). Sport-mad guests will be surrounded by Nadal's racquet, shirt and shoes used to help him to the title, and photos of his victories.
Adorned with awards for its Latin-American restaurants, COYA Monte-Carlo arrives in Monaco. Feast on the Peruvian-inspired cuisine or indulge in some shisha at Pisco Bar & Lounge as DJs garnish the space with their laid-back beats. Or relax in pure bliss with the Jacuzzi time offer at the Hôtel Hermitage Monte-Carlo, essentially a chance to mix a stay in a Junior Suite Sea View and its hot tub with on-the-rocks Moët Ice Impérial Rosé Champagne and delicious seasonal fruits.
Dive into the season's best parties, relaxation options and much more. What are you waiting for?
For more information about these attractions and many others, please visit the Monte-Carlo Société des Bains de Mer website. You can also follow them on: Facebook, Twitter, Instagram, LinkedIn, YouTube and share your experience at Monte-Carlo Société des Bains de Mer with #mymontecarlo