Dorado Dreams
The exquisite natural beauty of a former Puerto Rican plantation sets the scene for the many idyllic delights of Dorado Beach, a Ritz-Carlton Reserve
Sponsored by

In the 1950s, when Laurance S. Rockefeller set out to turn a former Puerto Rican plantation into a seaside sanctuary for the crème de la crème, the mandate was clear: no building should be taller than a palm tree, no beach path should be obstructed, nothing should upset the natural splendour of this 20-hectare slice of paradise.
More than 70 years later, Rockefeller's vision is still very much alive at Dorado Beach, a Ritz-Carlton Reserve. From the palm-fringed beachfront to the spacious suites, botanical wellness offerings and airy architecture ensconced in tropical foliage – not to mention the Ambassadors of the Environment conservation and education programme – as well as the superior service and attention to detail one would expect from a Ritz-Carlton property, this is a heavenly retreat that grounds itself in its genuine connection to nature and the local community.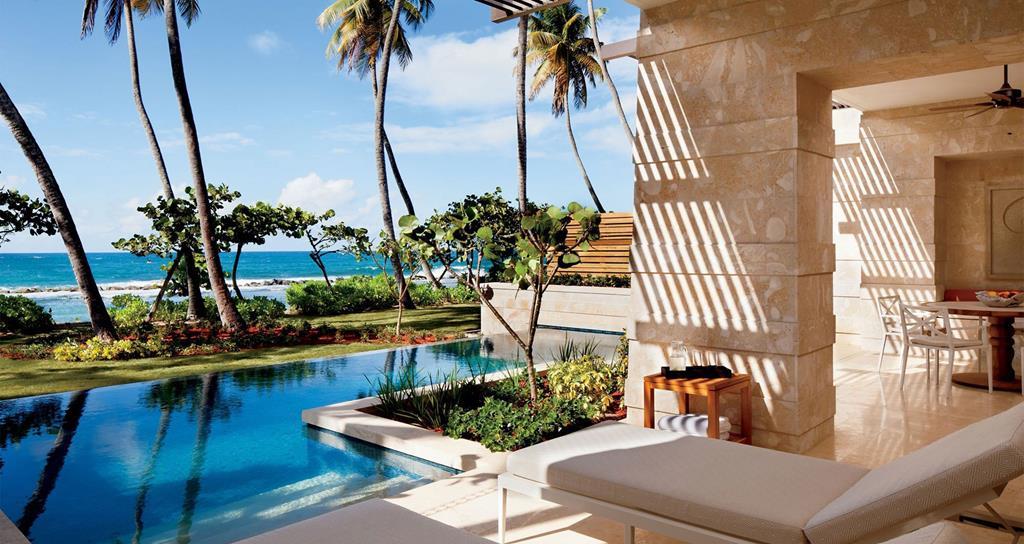 Oceanfront Suite Terrace
The Stay
In paradise, your room is your private oasis – and here, it truly feels like one. The beautifully appointed suites are expansive, starting at 160sqm, all with stunning sea views that will make you feel like the waves are yours, and yours alone. Walk just steps from your door to take a dip in the impossibly blue waters, then rinse off in your suite's outdoor shower before sinking into your oversized tub for a long, luxurious soak. Want your bath drawn and waiting for you? Your embajador, or personal butler, would be happy to oblige. High-tech amenities like a 55-inch LED TV, Bose speakers and an iPod docking station come standard with the suites, as does a plunge pool on the balcony or terrace – complete with ocean panoramas, of course.
Those travelling with a bevy of family and friends, on the other hand, should consider a two- or three-bedroom private Residence, the four-bedroom Penthouse or the five-bedroom Villa, all of which offer separate living and dining areas, a gourmet kitchen and ample outdoor living space, as well as a private pool.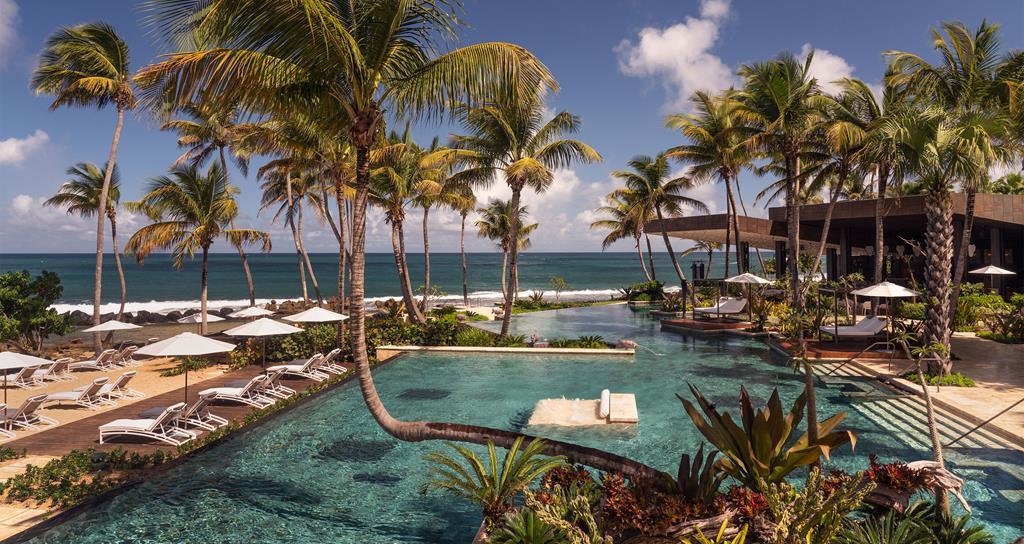 Positivo Pool
The Sustenance
With 24-hour room service, you don't ever need to leave your suite – but once you see the four gourmet venues for dining and drinking, you'll certainly want to. Signature restaurant COA is the destination for farm-to-table fare based around seasonal, locally sourced ingredients cooked over a custom-built Mi Brasa wood-burning oven, and served in a sleek dining room that opens to the sea. Dishes are accompanied by wines from La Cava, the restaurant's wine cellar. At 3,200 bottles strong, it boasts one of the largest wine lists in the Caribbean.
For a more relaxed affair, Posi+Ivo Sand Bar lets diners savour Asian-inspired and Latin-infused creations with their feet in the sand and their eyes on the tropical sunset. A new Omakase Bar is the current highlight, specialising in ultra-fresh seafood, sushi, ceviche and tapas-style plates, along with expertly mixed cocktails.
When you're craving something sweet or just want to grab a bite on the go, La Cocina Gourmet is the place. Exquisite cakes and tarts line the displays, just begging to be washed down with aromatic Puerto Rican coffee – though if you're in the mood for something light, there's no shortage of fresh fruits, vegetable-forward snacks and other healthy delights. The marketplace is also home to the Culinary Centre and its residential-inspired kitchen, where expert chefs regularly host hands-on cooking classes, multi-course wine dinners and themed culinary journeys in an intimate small group setting.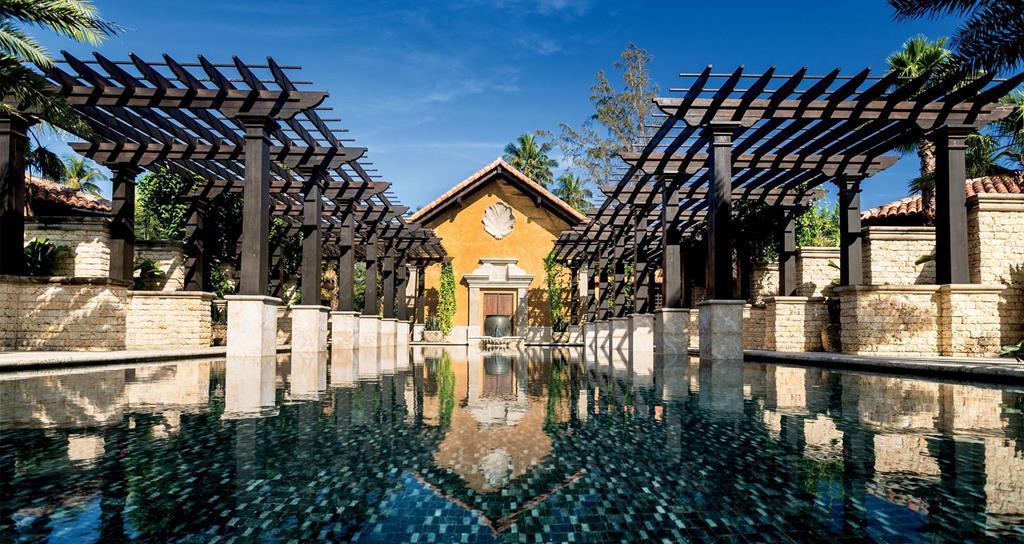 Spa Botánico
The Indulgence
Every aspect of the Dorado Beach experience is rooted in a connection to nature, from the dining concept that evolves in harmony with the land, to the suites that seem to meld with the sea. However, this deep connection is nowhere more apparent than at the Forbes Five-Star Spa Botánico.
A 100-year-old Ficus tree stands guard at the entrance, symbolising health, vitality, longevity and the gifts of the natural world – gifts which guests receive in the form of indulgent treatments with scrubs, oils, wraps and masks hand-crafted from indigenous ingredients. Wander the meandering paths along the infinity reflection pool to find your treatment room – perhaps a treehouse or a pavilion hidden among the lush gardens – and enjoy a massage, facial or transformative spa ritual administered according to time-honoured local healing traditions and using wild herbs and plants from the island.