Qatar Airways Direct Doha - Auckland Flight
There's long haul flying. And then there's the new Qatar Airways route to far flung New Zealand…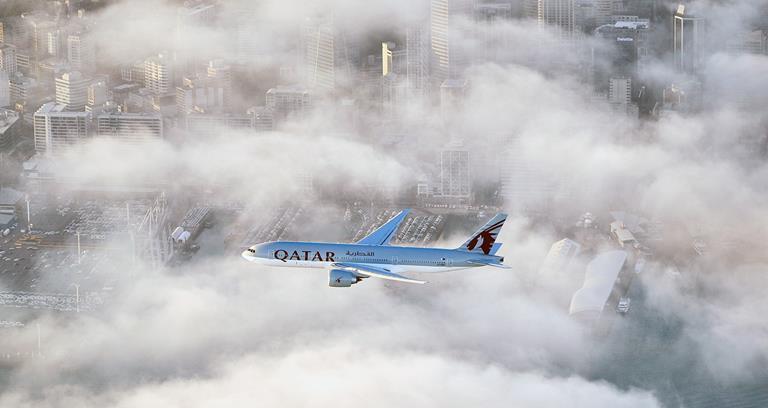 Qatar Airways Boeing 777-200LR over Auckland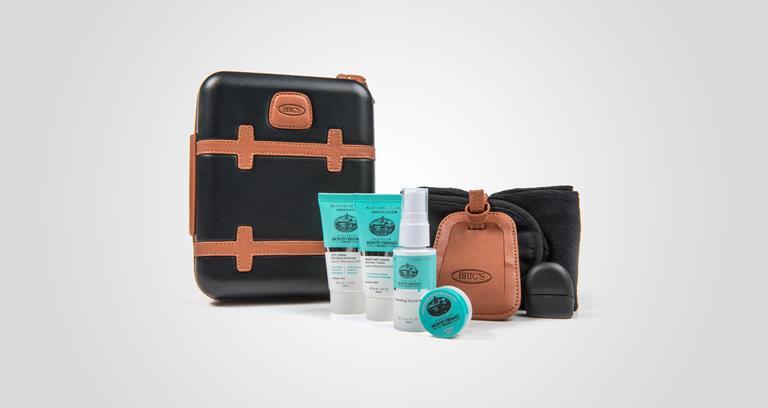 First Class comforts in BRICS amenity kits
First Class in Qatar Airways' Airbus A380 – also due to fly the Doha - Auckland route

The Route
At a watch-spinning 14,535 kilometres, crossing through ten time zones, Qatar Airways is pushing the possibilities of non-stop air travel to its most extreme ends. This month sees the launch of what is officially the world's longest non-stop flight, the return leg of the carrier's new direct route between the Qatari capital, Doha, and Auckland, the biggest city in New Zealand.
The Journey
On a Boeing 777-200LR the flight passes over Dubai, then through northern Oman, India, Sri Lanka and then crosses over the Indian Ocean and western Australia to arrive in New Zealand after 16 hours and 20 minutes in the sky. All of the Qatar Airways fleet, including its A350s and mammoth A380s feature the same sublime business cabin configurations. And if you're travelling in First Class you get myriad added comforts including BRICS amenity kits, super soft sleeper suits, slippers from The White Company and a horseshoe shaped bar with sofas, snacks and bartenders pouring champagne and creating top notch cocktails with premium spirits.
The Lounge
The Al Mourjan Business Lounge in Doha goes beyond a glass of bubbly and an armchair. Spread over some 930 square metres there are quiet rooms to take a nap in, a garden resort area to soak up a few Arabian rays, and an à la carte restaurant, all accented with exclusive marbles, designer furniture, high ceilings and bronze walls featuring traditional calligraphy, creating an ambience which, frankly, is a pleasant surprise even for the most jaded of business travellers.
The Cabin Class
The 2-metre long full flat beds are some of the most generously sized in any business class cabin. This, alongside the spacious bar area in the A380 flights (also due to serve this route to Auckland) and some award-winning cuisine and selection of spirits and champagne should go some way to making those long hours tick along effortlessly.
Visit qatarairways.com