Inside Halekulani Okinawa
The star of Honolulu's hostelries opens in Okinawa
Sponsored by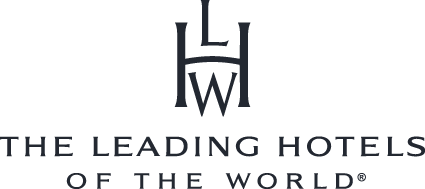 Perched among clifftop meadows, along a nearly 2km stretch of pristine Pacific coastline, Halekulani, the jewel of Waikiki, has found a new home in Okinawa, Japan.
It's another postcard setting for the centuries-old hotel brand, whose flagship property has long entertained Honolulu vacationers. Sitting within the Okinawa Kaigan Quasi-National Park, the spectacular greenery gives way to an environmental oasis secluded among quintessential turquoise waters and white sands. Inside, the 360 rooms, 47 suites and five villas – all with ocean views – sport a similarly soothing arrangement, with a "seven shades of white" colour scheme and refined décor by Champalimaud Design.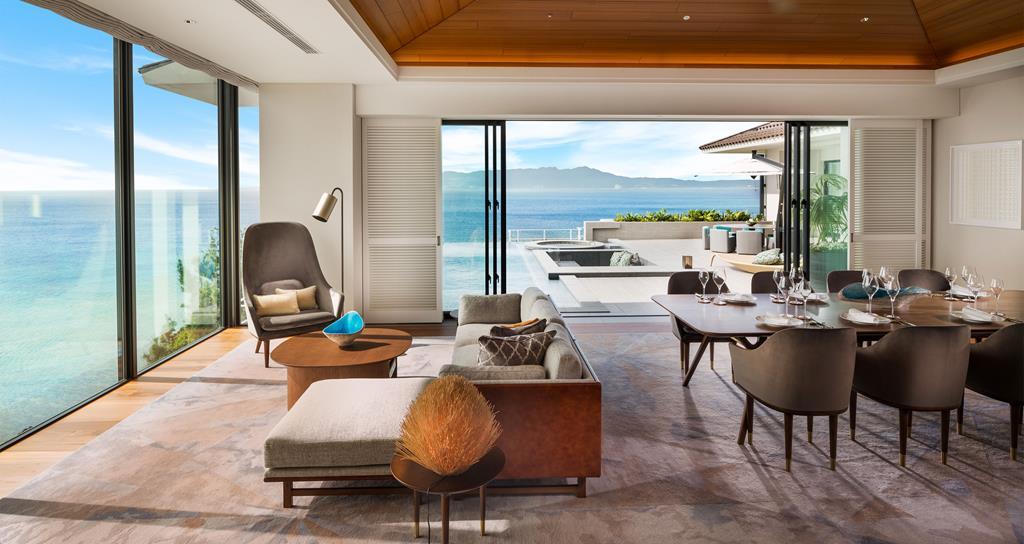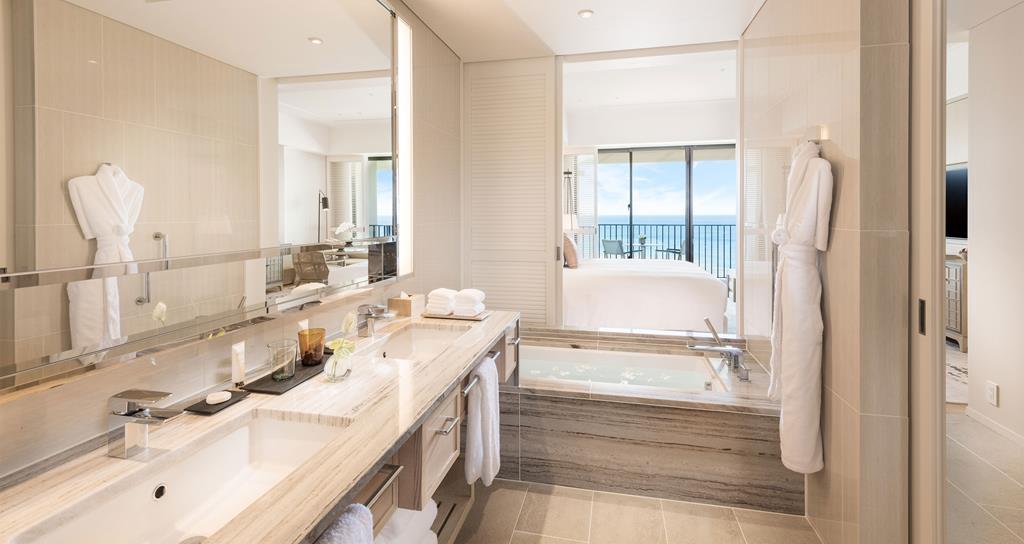 An Okinawa Immersion

From frolicking among fireflies to embarking on countryside culinary adventures and honouring the Ryuku Dynasty through karate lessons, Halekulani Okinawa invites you to explore the vast allures of the island through the hotel's newly launched Halekulani Okinawa Escapes – an immersive guest programme dedicated to uncovering Okinawan culture.
Firefly Nature Discovery
Witness the ethereal beauty of Okinawa's 50 species of fireflies as you wade through mangroves in Yambaru National Park. Led by a local naturalist, guests can enjoy the enchanting flickers while learning about the region's biosphere and the insect's role in local lore. The Firefly Nature Walk is available from July through September.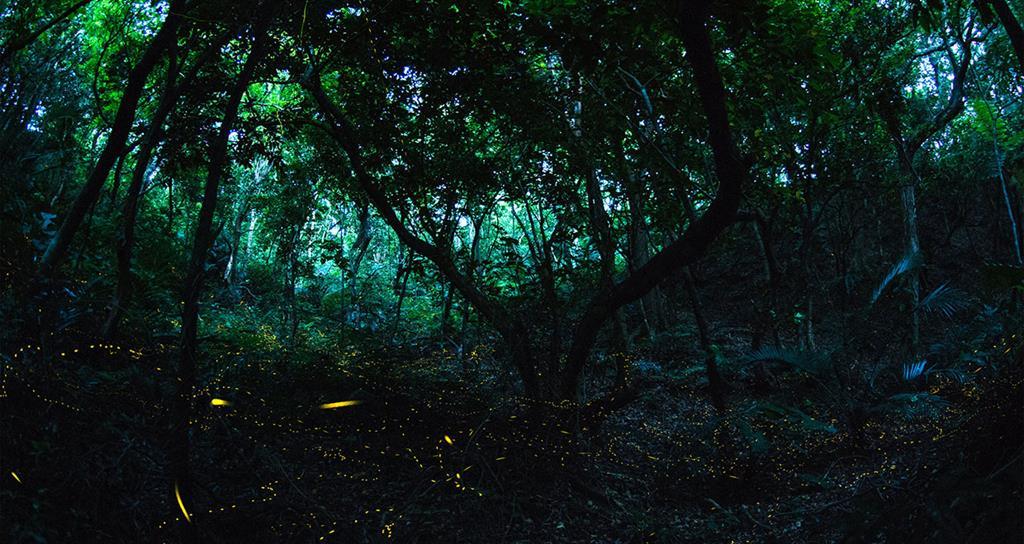 Flavours of Okinawa
Embark on a three-hour adventure to the beloved countryside restaurant Café Garamanjaku to enjoy the traditional flavours of the region, tour the property's herb garden and uncover the secrets behind healthy island life. The one-of-a-kind tour concludes with samples of local dishes made from the fruits of the on-site garden, such as Goya Chanpuru bitter melon stir fry.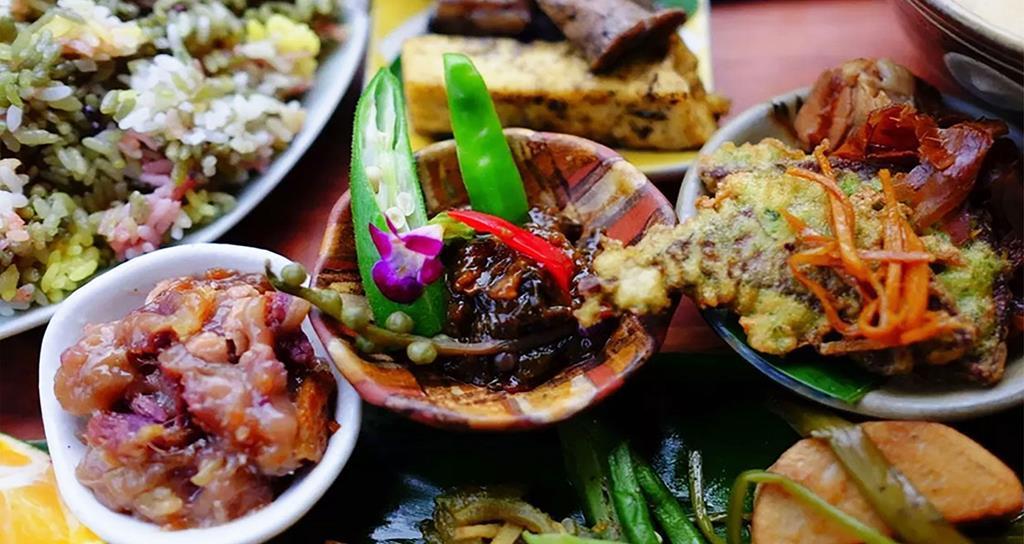 Introduction to Okinawan Karate
A mecca for karate since the days of the Ryuku Dynasty (1429-1879), this introductory course invites guests to train with an accomplished karate master to achieve an understanding of this ancient and therapeutic art.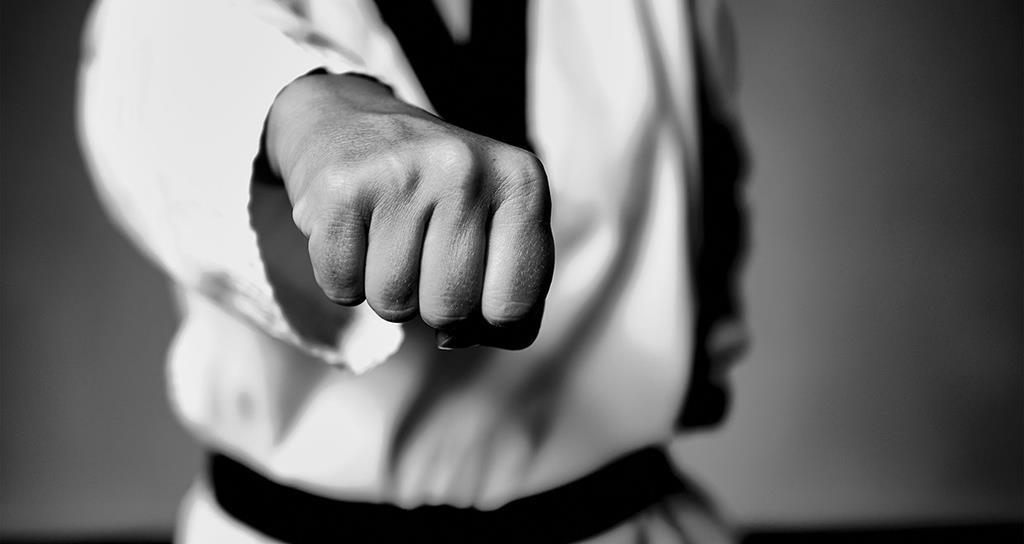 Set Sail
Just a short boat ride from the resort, the Kerama Islands and island of Iejima are supreme whale watching spots in the region. Spend a day lounging along the waters as the sea giants meander below – and above.
Those looking for something more romantic can head out on a Sunset Cruise and witness the colourful horizon in all its majesty.
Horseback Riding
Weave along the sandy coastline atop a well-trained horse and enjoy expansive views of the shimmering waters and skies.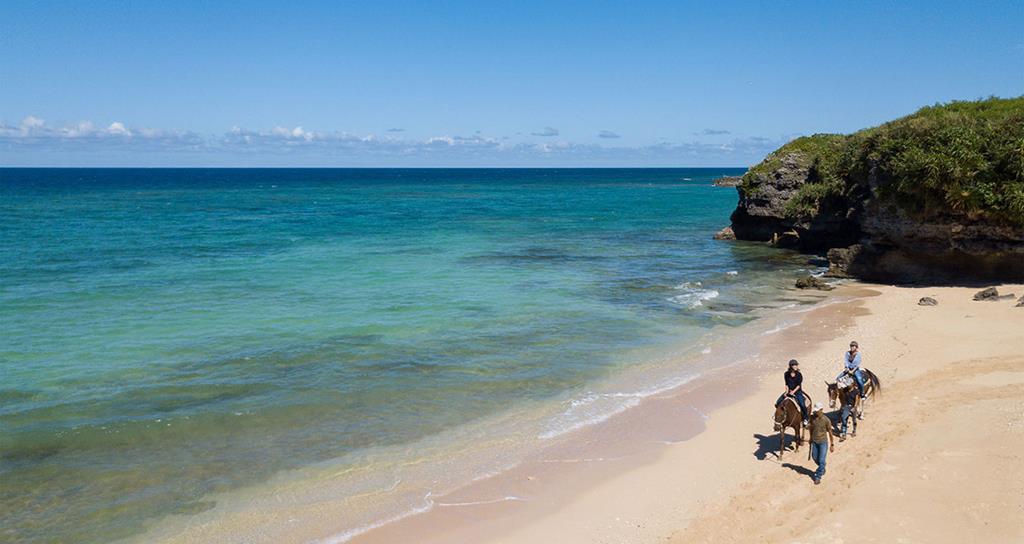 Delightful Dining

On an island known for the longevity of its residents, the culinary programme at Halekulani Okinawa embraces the varied – but not spartan – diet of the islanders, featuring a sophisticated range of nine restaurants and bars that specialise in everything from traditional Japanese cuisine to Japanese steakhouse fodder and innovative Michelin-led dishes. The dining epitomises both the rich culture and philosophy of the island.
SHIROUX
The flavours of haute French cuisine merge with local Japanese ingredients to comprise the menu at SHIROUX. Helmed by consulting chef Hiroyasu Kawate and executive chef Mr. Higashi, the distinct aromas invigorate taste buds through eclectic signature dishes such as grouper with mozuku or a sea lettuce tart with Japanese mugwort, Okinawa pepper and bitter melon.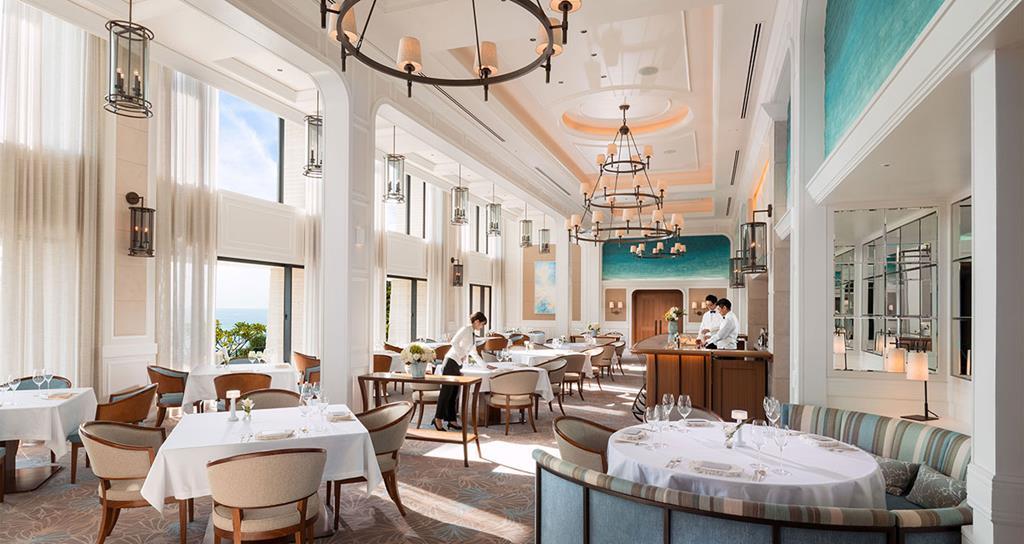 AOMI
Representing the Japanese Ao – or, the colour blue – the only rival to the kaiseki cuisine at AOMI is the flawless design. The multi-course menu overflows with umami as fresh ingredients are plated with an inventive twist, such as shabu-shabu hot pot or Matzuka Beef (Japanese black cattle).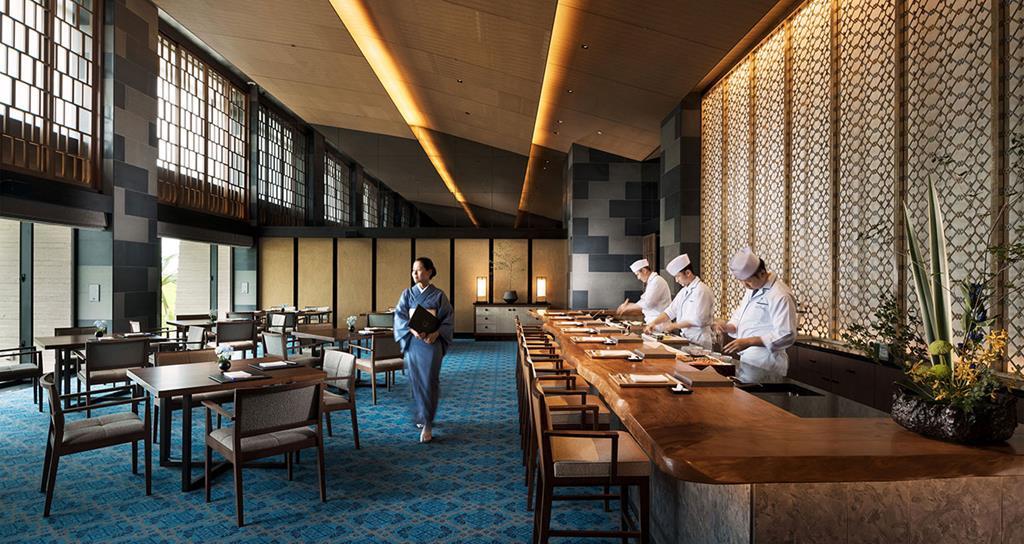 KINGDOM
Hawaiian and Okinawan heritage join at Halekulani Okinawa's eponymous restaurant – the island's premier steakhouse. Offering an array of local and international meats and seafoods, the dynamic kitchen cooks up your favourite slabs exactly how you like them.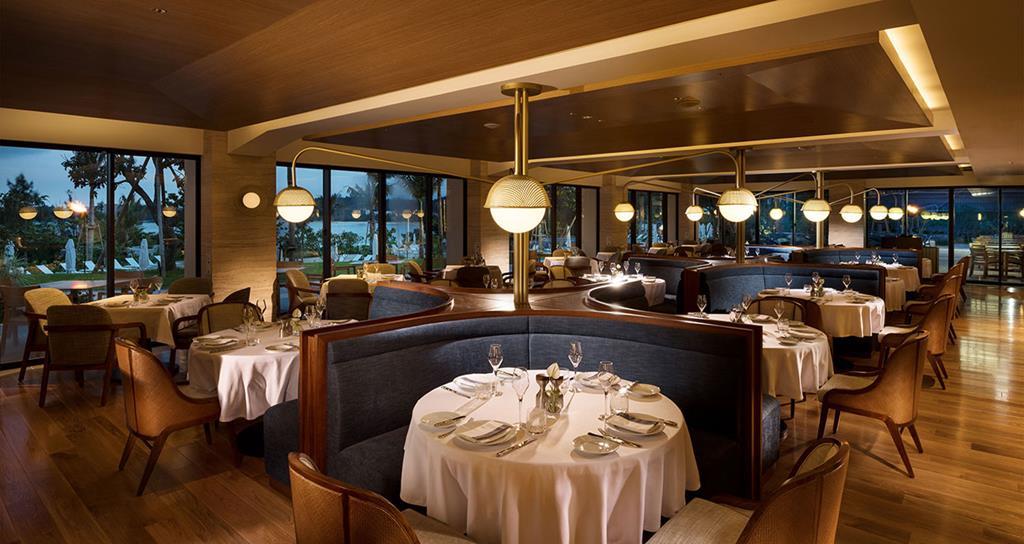 House Without a Key
Vibrant all-day dining is on offer here, the sister restaurant to Halekulani's in Waikiki. Offering contemporary breakfast, lunch and dinner, guests can sample the local fare with dishes like Okinawan Soba with Pork Ribs or Beef Cheeks braised in Japanese beer. Every night the restaurant also offers live entertainment, cocktails and desserts – perfect for an early night cap.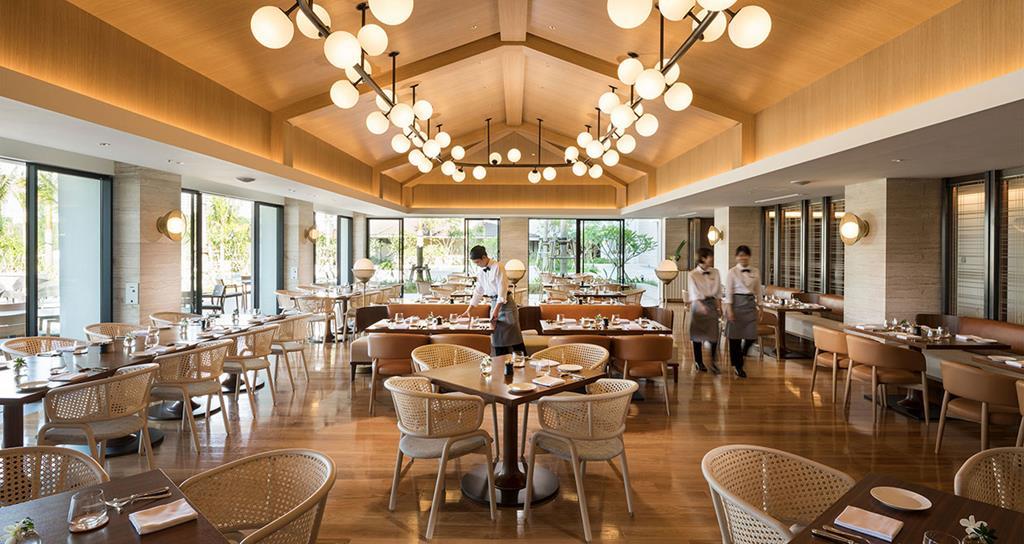 BAR SPECTRA
Overlooking craggy coastline and the picture-perfect Pacific Ocean, BAR SPECTRA is symbolic of its name. Ideal for a sunset sip, guests can lounge atop beautifully woven rattan chairs and amber leather banquets while enjoying an array of Japanese malts, specialty Hawaiian beers and house-made artisanal cocktails.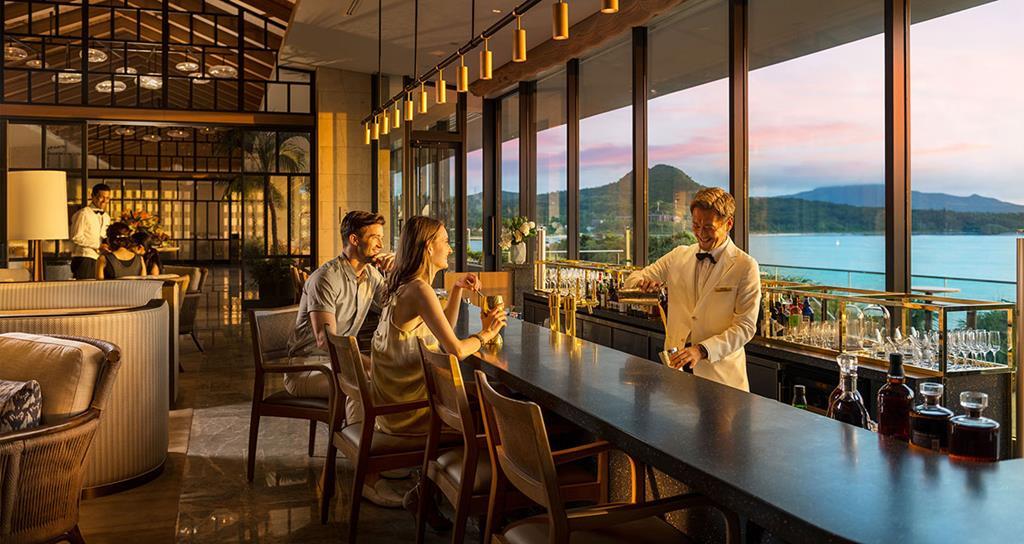 In addition to the splendorous curative experiences and dining on offer, Halekulani Okinawa is also home to an array of opulent facilities. The prestigious SpaHalekulani incorporates ancient Okinawan healing remedies to soothe spa-goers. Among the hotel's five swimming pools, one feature a remarkable 1.5 million mosaic tiles shaped like a Cattleya orchid. This is all in addition to fitness centre, boutique and 240sq m of meeting space. Furthermore, Halekulani Okinawa is the third Japanese member to join The Leading Hotels of the World, an exclusive collection of the world's most extraordinary luxury establishments.
For more information or to reserve your room please visit Halekulani Okinawa