Taking Off
Innovative ideas in all manner of sizes are reaching for the skies. Herewith, a guide to all that is 
new in the world of private aviation
1. Ultralong-range: Dassault Falcon 8X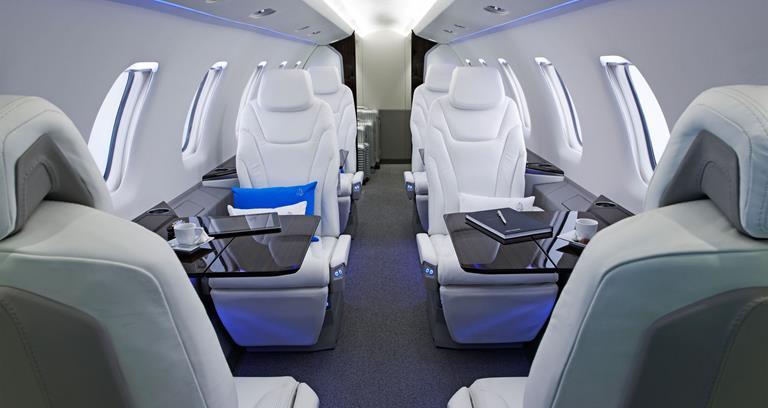 2. Super-versatile: Pilatus PC-24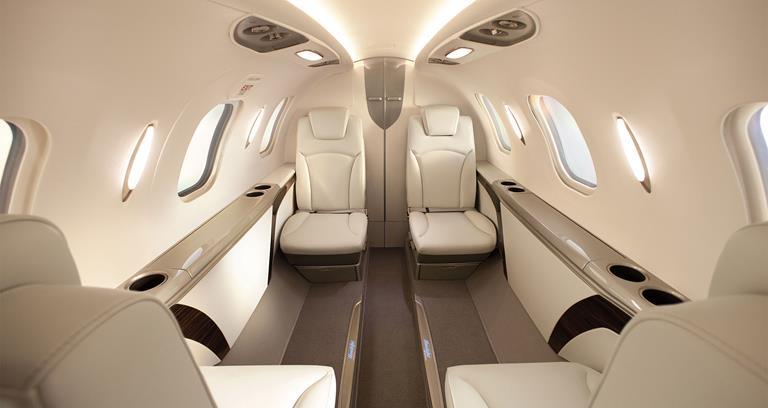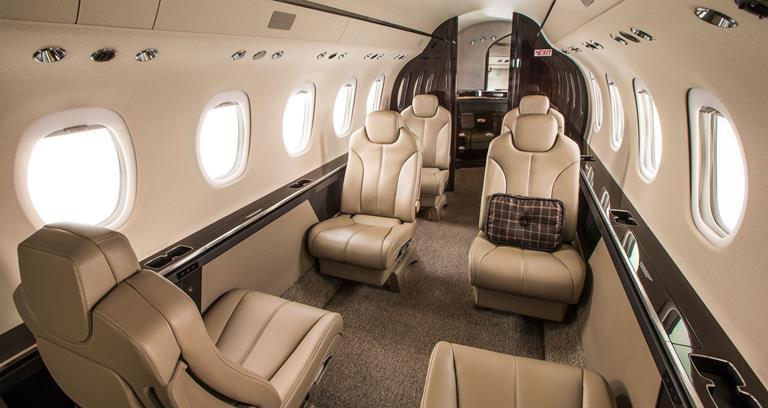 4. Midsize: Citation Latitude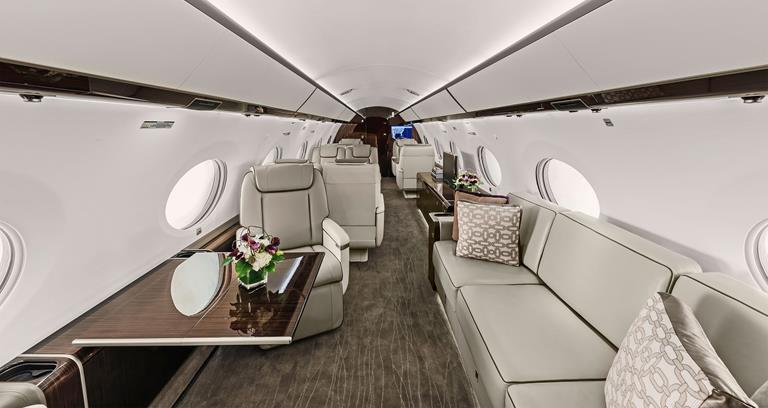 5. Ultralong-range: Jet Gulfstream G650ER/G650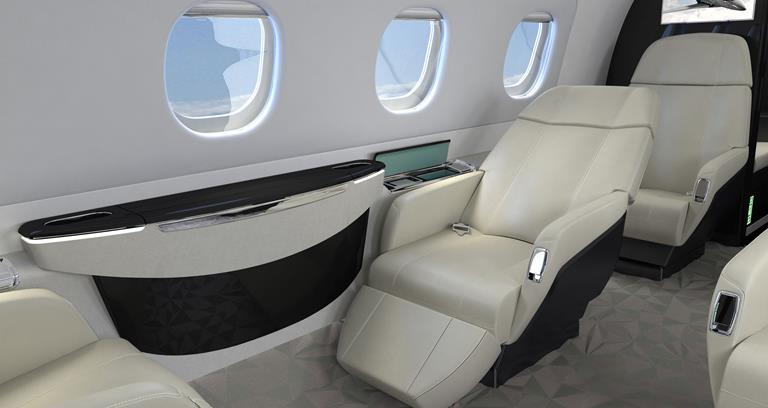 6. Supersize: Embraer Legacy 450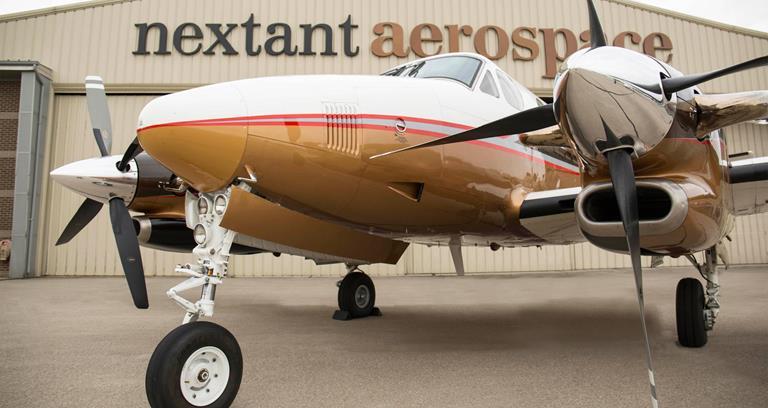 7. Turboprops: Nextant G90XT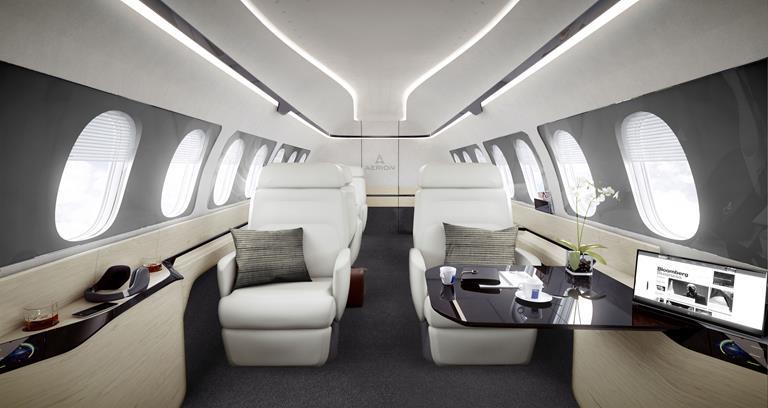 8. Supersonic: Aerion SBJ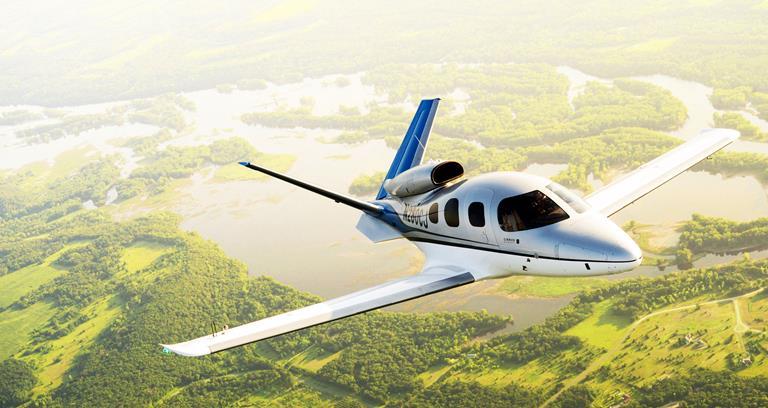 9. Personal: Cirrus Vision SF50

Ultralong-range: Dassault Falcon 8X. At last years' EBACE, the French company announced its latest coup, the largest Dassault trijet yet built, which made its first flight on 6 February. Certification and deliveries are due in mid-2016. Built on the strengths of the Falcon 7X, with Pratt & Whitney Canada PW307D engines adding an extra five per cent of power, the maximum load is 19 passengers and three crew. With an eight/three configuration the craft's range reaches almost 12,000km at 980kph.
Super-versatile: Pilatus PC-24. Thanks to a take-off distance of 820 metres and a landing one of 770, according to the Swiss firm Pilatus, the PC-24 can access more than 21,000 airports around the world. Its versatility stretches to landing on grass, gravel, sand and snow, as well as the usual paved surfaces. With a debut flight taking place at the end of last year, first deliveries are scheduled for early 2017.
Light: Hondajet. Honda's long-awaited jet makes use of an innovative OTWEM (Over- the- wing engine mount), making for a rather spectacular design. The first production example took off in June 2014 and deliveries are expected this year once final certification from the US Federal Aviation Authority is received. The jet holds seven people – including either one or two pilots – cruises at 777kph – and boasts an exceptionally spacious baggage compartment.
Midsize: Citation Latitude. US company Textron announced its return to the super-midsize jet market at EBACE, in Geneva, this May. Its business aircraft brand Cessna has developed a new aluminium alloy fuselage for the Latitude, which made its first flight last year. Since then two test aircraft have flown more than 1,550 hours and now more than 90% of the certification work has been done. The cost has been kept down to USD 16.25 million – remarkable value for such a model.
Ultralong-range: Jet Gulfstream G650ER/G650. The Savannah-based company Gulfstream has announced a 2017 delivery date for the G650, which was unveiled in May 2014. It has also revealed that a new ER version will extend the range of the baseline version by just over 900km to 13,890km – opening the possibility of journeys such as New York to Hong Kong, Dallas to Dubai or San Francisco to New Delhi.
Supersize: Embraer Legacy 450. With certification from the Brazilian authorities expected to be confirmed soon, this shorter version of Embraer's Legacy 500 is replete with original features including a stand-up cabin with a flat floor. It also boasts a cockpit equipped with the latest fly-by-wire sidestick technology. Seating seven to nine, the Legacy 450 promises a range of 4,630km (with a four passengers and two pilots) and a high-cruise speed of 1,000kph.
Turboprops: Nextant G90XT. The reinvigorated version of the Beechcraft King Air 90 had an upgrade and made its test flight in January. With a handcrafted interior and improved soundproofing, the comfort on board has increased incredibly for three potential passengers and pilot. Ohio-based Nextant's G90XT includes an all-new dual-zone air-conditioning for enhanced ground cooling and aerodynamic refinements as well as next generation GE H75 turboprop engines.
Supersonic: Aerion SBJ. In May, the order book for this supersonic business jet finally opened. Aerion, the firm established in 2002 by billionaire Robert M Bass to develop such an aircraft, has promised that the Mach 1.5 AS2 will shave hours off business travel. The fuselage is planned to be 49 metres with a maximum take-off weight of 52,163 kg and a projected range of 7,400km utilising runways in the 1,500–1,800m range. Operating costs are supposed to be comparable to today's largest ultralong-range business jets.
Personal: Cirrus Vision SF50. The SF50 has been designed by Cirrus to be the ultimate personal jet – its simplified operation
system created to make it easy for the owner to fly themselves, thus filling the significant gap between high- performance piston singles and light jets. With a maximum speed of 555kph, three prototypes have taken to the skies and the certification process is underway.