Top Five: Marsala Wines
Charting the popular and resurgent fortified wine from Marsala, Sicily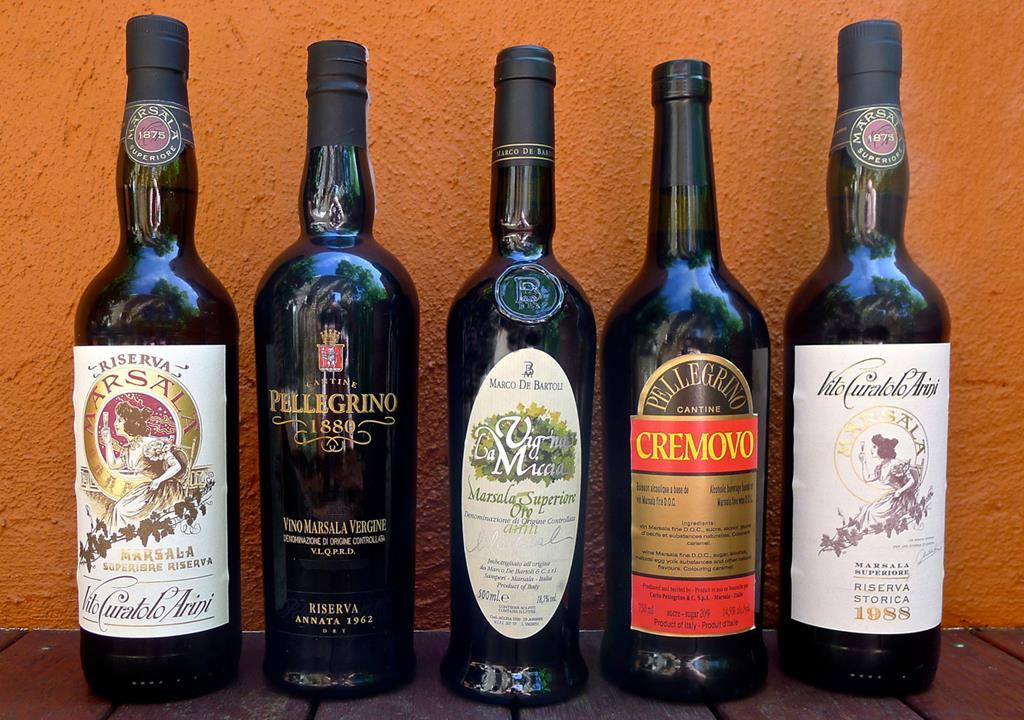 Marsala is a fortified wine traditionally produced around the Sicilian city of the same name. It was immensely popular in England in the late 17th century (thanks to the efforts of English trader John Woodhouse), but gradually lost followers until a resurgence in popularity during the last five years. Produced via the 'in perpetuum' process – much like the solera system used to make sherry – Marsala attained DOC status in 1969.
1. Pellegrino Cantine Cremovo Cream Fino, DOC. This is a deep amber-coloured dessert Marsala, not unlike a sweet Pedro Ximenex in flavour profile. It's raisiny on the nose with a hint of cinnamon, lots of Christmas fruitcake flavours and a long, very moreish finish. Try it with a blue cheese or a ripe triple cream.
2. Cantine Pellegrino Vino Marsala Vergine Riserva Annata 1962 Dry, DOC. This is probably the pick of all the dry Marsalas. It's a vintage from 1962 and it's very dry, but rounded and full-bodied. On the nose you get freshly roasted almonds and some rancio notes (not unlike a venerable cognac) with a hint of freshly mowed grass. On the palate it's instantly mouth-filling – almost oily in texture – and shows a fair amount of very well integrated wood. The raisiny notes come to the fore, and the finish lasts a long time. We would pair this with some crisp beef empanadas.
3. Vito Curatolo Arini Marsala Superiore Riserva Storica 1988, DOC. Another great vintage Marsala from 1988, this is again a pretty dry drop. The slight candied citrus peel nose is confirmed on the palate, with a deep, rich, almost savoury flavour – quite meaty, not unlike a brown chicken stock. The flavours linger (it will turn slightly bitter at the very end without food), and it's a great foil for tapas-style meatballs in tomato sauce or chorizo.
4. Vito Curatolo Arini Marsala Riserva Superiore, Dry, DOC. It might be classified as 'dry', but it's certainly sweeter than the others and probably still comes in just under the 'semisecco' classification. It's full of hot chocolate and Italian meringue on the nose with caramel, vanilla and Demerara sugar flavours. The palate is quite short, and we can see this with bacalau fritters. Go to the Vita Curatolo Arini homepage
5. Marco de Bartoli Vignas la Miccia, Marsala Superiore Oro, DOC. This might just be the best Marsala we've ever tasted. Its depth and complexity is unequalled, and you'll have a hard time not finishing the bottle in one go. It's fruit forward on the nose with overripe grape fruit comprising the dominant aroma. On the palate it's juicy, the fruit flavours confirmed and underpinned by fabulous notes of cigar box and dry leaves. The finish goes on and on. It's a fantastic aperitif on its own, best enjoyed at room temperature, and pairs incredibly well with food – think beef or tuna tartare, a spicy cold cut or snails in garlic butter.