In Conversation: Martin Roth
The Director of London's V&A Museum discusses the museum's successes, artisanship in the modern world and Europe's increasingly cosmopolitan cultural institutions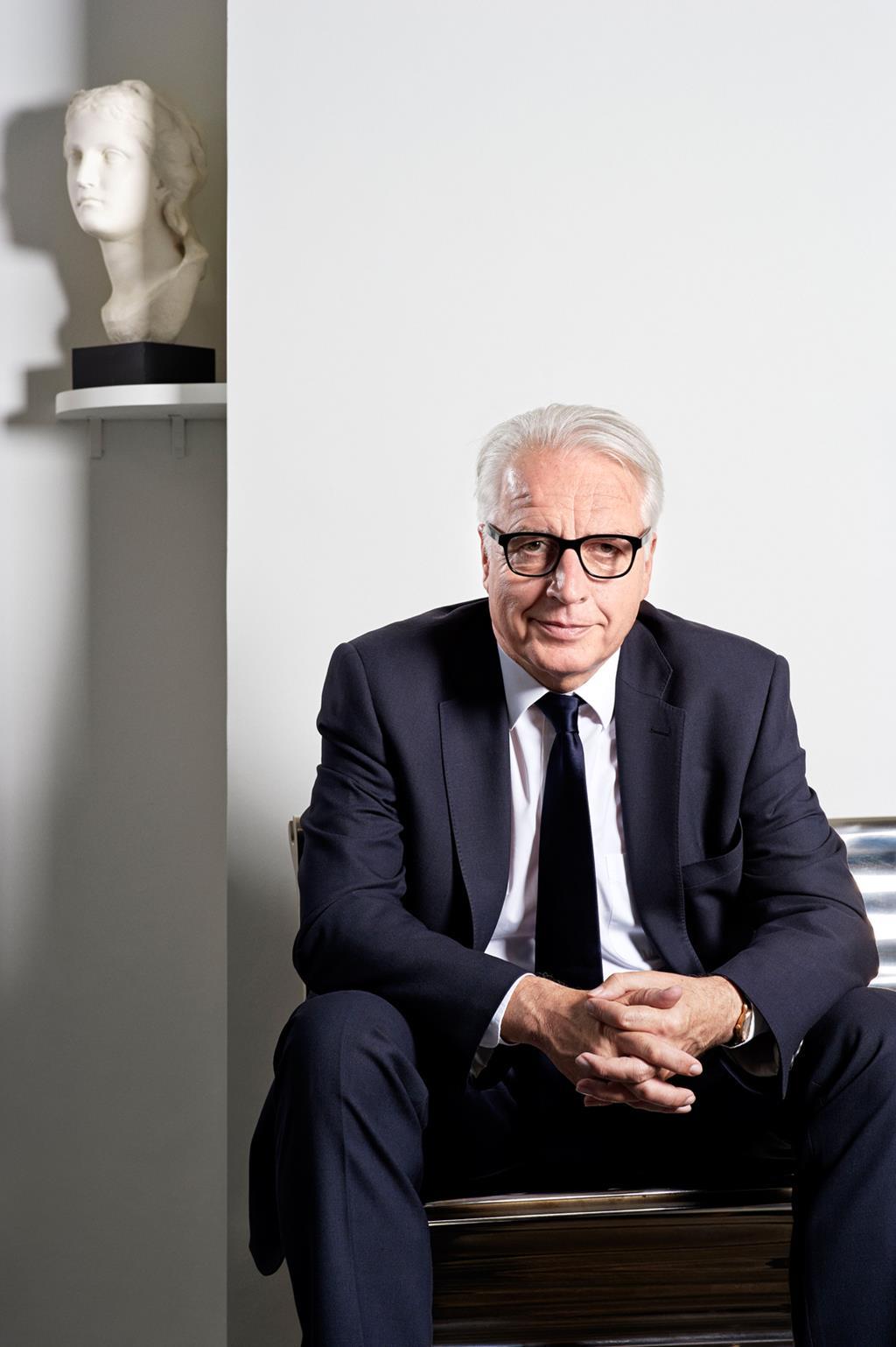 Martin Roth, Director of London's Victoria & Albert Museum
Photo: Thierry Bal
Last year, you held the most-visited exhibition in the history of the V&A, Alexander McQueen: Savage Beauty. What made it such a success?
Savage Beauty was a remarkable combination of craftsmanship, artistry, theatre, film, music and performance art. Its success was also due to the brilliant scenography, which immersed visitors in McQueen's extraordinary creativity and enabled them to experience the spectacle of his ground-breaking catwalk shows. Savage Beauty attracted record visitor numbers and confirmed the V&A as the UK home of fashion. I think it will be remembered as the most dramatic and spectacular exhibition that the museum has presented to date, and this presents us with a hugely exciting challenge for the future.
Public interest and awareness in fine craftsmanship and design are the highest they've been in decades. What explains our contemporary fascination with fine artisanship?
Craftsmanship in all its forms can be intensely inspiring. It drives public curiosity in art and design, and also in the material process and techniques that sustain it. Yet against the backdrop of an increasingly digital and technologically focused world, respect for tradition is still keenly felt. With the acceleration of 3D printing, the possibilities for what technology can achieve is starting to feel endless. Although this is hugely exciting and opens the door to a whole new realm of design possibilities, there will always remain a fascination with objects that are made by human hands.
You moved to London from the Dresden State Collections and this spring your successor in Dresden, Hartwig Fischer, will join you here as director of the British Museum, while Neil Macgregor (British Museum) and Chris Dercon (Tate Modern) are moving to Berlin. What do these exchanges mean for European cultural institutions? 
I think the movement of museum directors is a reflection of the wider European landscape which allows for the exchange of culture and ideas. This is not new. First we started with European museums loaning their objects to exhibitions; now we tour exhibitions to venues across Europe. And where we started with an exchange of objects, now we are witnessing an exchange of people and the ideas they bring. It's a great opportunity to learn more about each other and to work together in new ways, and it can only be seen as a strength for cultural institutions.
This year you have Botticelli and a history of the theatre in New York and London as well as a survey of underwear, British medieval embroidery and more. What are you most looking forward to?
All of it. The really great thing about the V&A is the diversity of its exhibition programme. That we can have such a wide-ranging programme that – in one year – can span exhibitions on Renaissance artists to medieval embroideries to creative engineering is a testament to the strength of the collections and to the extensive expertise and imagination of the curators. Whether they are exhibitions on Indian textiles or crowd pullers like McQueen, V&A exhibitions are grounded in thorough, intellectual research which open windows onto art, design and craftsmanship.  
What are your ambitions for the V&A in the coming years?
I'm not going to tell you because it's the future. So I urge you instead to follow our website. I promise there will be a lot of exciting surprises.