The Colony Grill Room
Featured in the American Express Global Dining Collection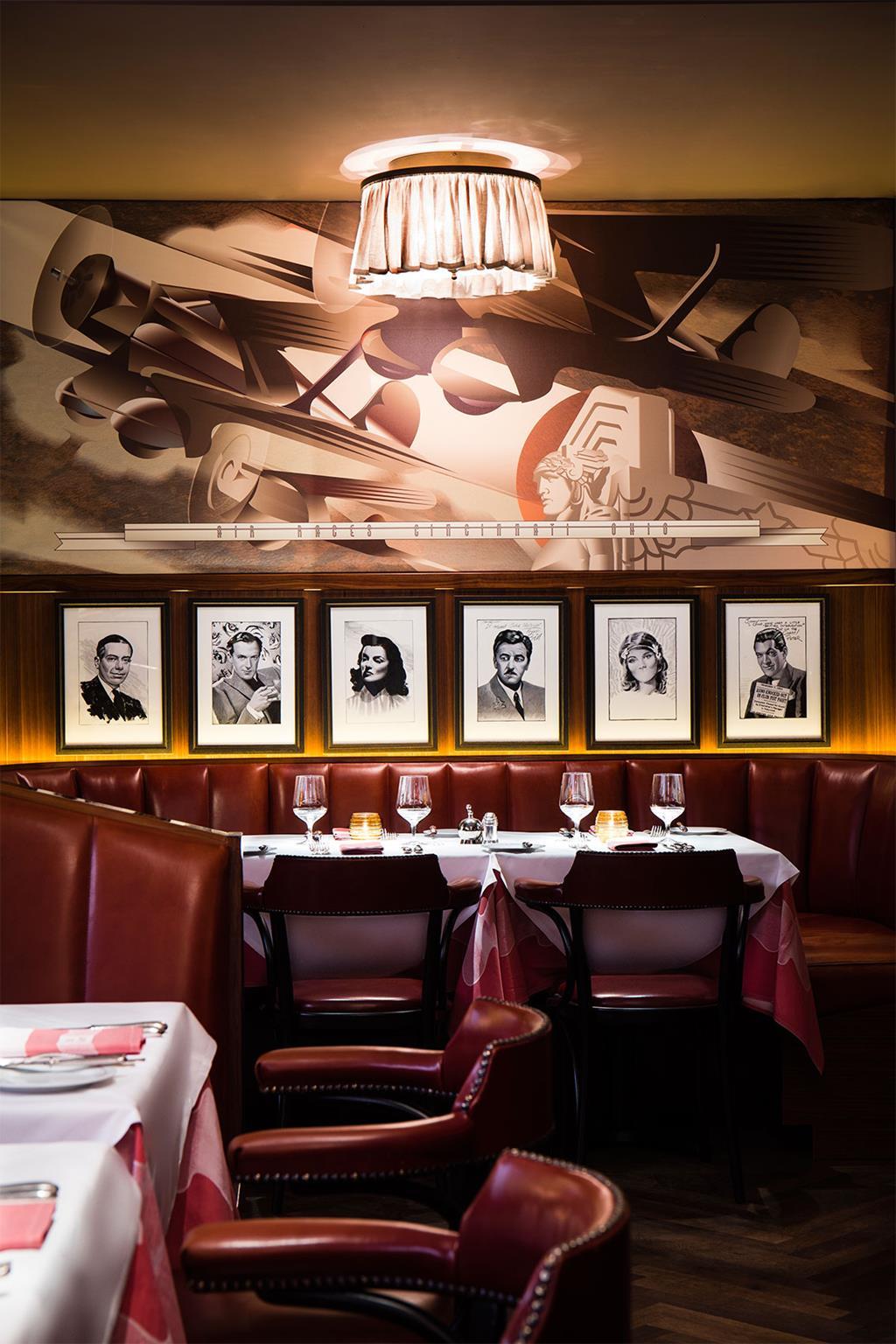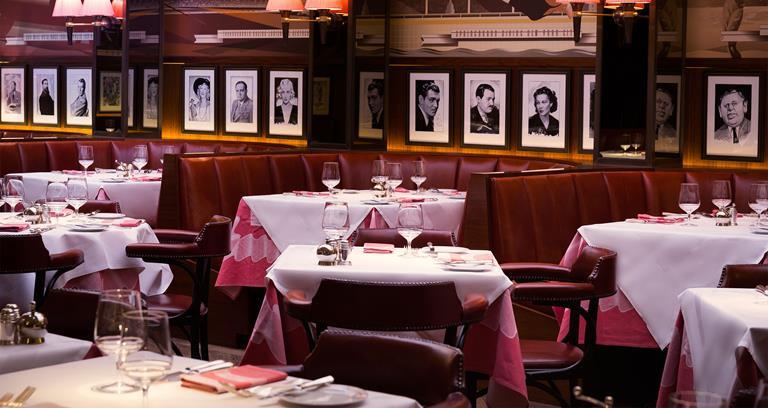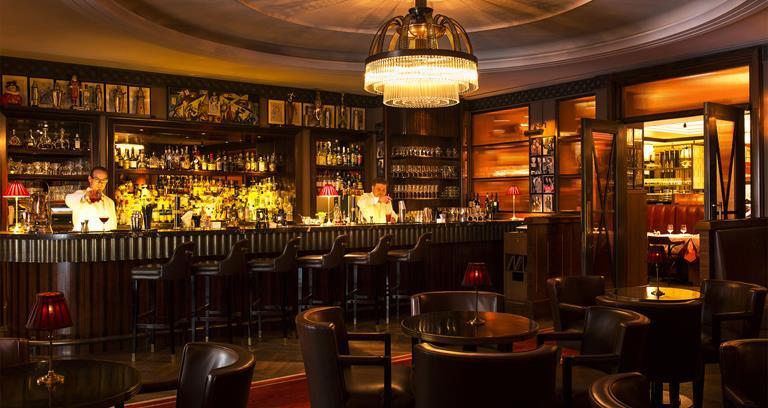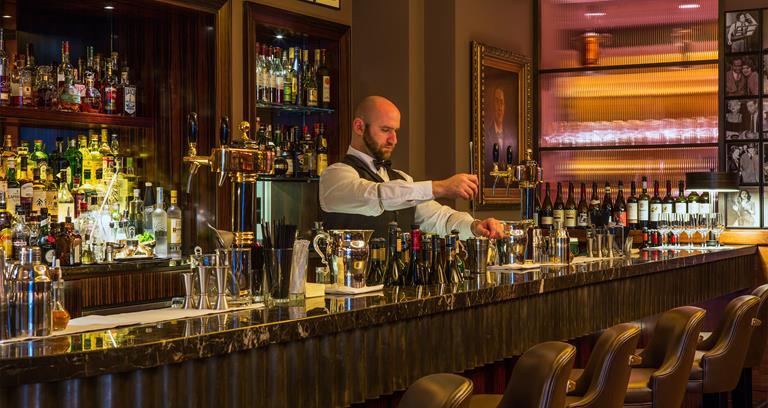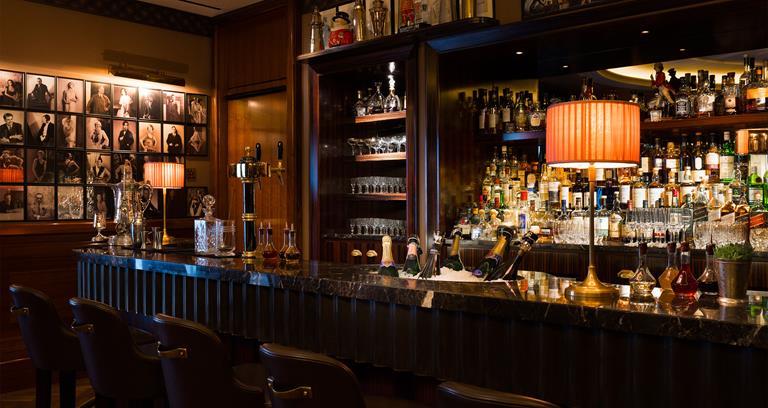 A fabulously old school retreat in the bowels of the Beaumont Hotel that combines atavistic glamour with just a dash of raised eyebrow hip.
Scene
Don Draper and Roger Sterling aren't yet in the booth next to you sipping potent Old Fashioned's. But you suspect they'll be arriving any minute, such is the absolute dedication to the masculine, dining rooms of the Big Apple of half a century ago, perfectly recreated here, all the way down to the low lights, dark wood, red and chestnut leather banquettes and prints of silver screen idols from the Hollywood Golden Age.
Food and Drink
Dining here is stepping back into an age of higher calories, bigger portions and a constant emphasis towards home-style indulgence. The classic Caesar salad is prepared in the traditional way that so many restaurants seem to have forgotten: namely, sharp, tangy and brimming with anchovies. The calves liver and bacon is remarkably delicate though still with a rustic, soil-imbued kick. Cocktails should definitely be taken in the American bar beforehand though, to accompany dinner, the wine list which near bulges with throaty, heel-clicking Burgandy's and Bordeaux's: the Chambolle-Musigny 2015 Bourgogne is a rarely seen, long and typically complex stand out.
Standouts
For a thrusting, contemporary take on the current outer limits of the London food scene, then there's really nothing to see here. But for sheer grace, elegance, comfort and, most of all, almost absurdly consistent cooking however, this is a sleek ocean liner of a dining room that is always a wrench to leave.
The Colony Grill Room is a partner of the American Express® Global Dining Collection which is a benefit for Centurion® and Platinum Card® Members offering special access to reservations and experiences with some of your favourite chefs.
To make reservations on the go, and gain special access to the Global Dining Collection, visit your American Express App. You'll find dining bookings under the Membership tab. Terms apply.
To download the app for iOS, click here 
For Android devices, click here
Terms: Reservations are based on a first-come, first-served basis. In the event of a reservation cancellation, the Card Member will be subject to the restaurant's cancellation policy, which will be communicated to the Card Member by Concierge at the time of booking. Concierge is not responsible for informing the restaurant of your dietary restrictions or for the restaurant being able to accommodate the restrictions; we do ask that you provide this information directly to the restaurant.
More from the Global Dining Collection