Pieces of Silver
The breathtaking engineering project to lengthen a 36,000-tonne cruise ship – Silversea Silver Spirit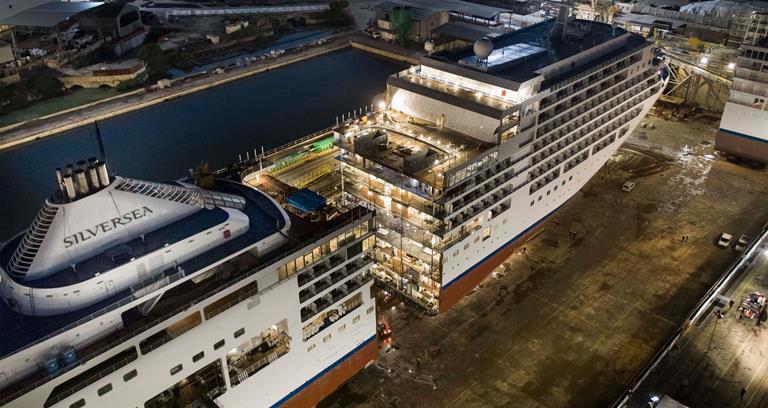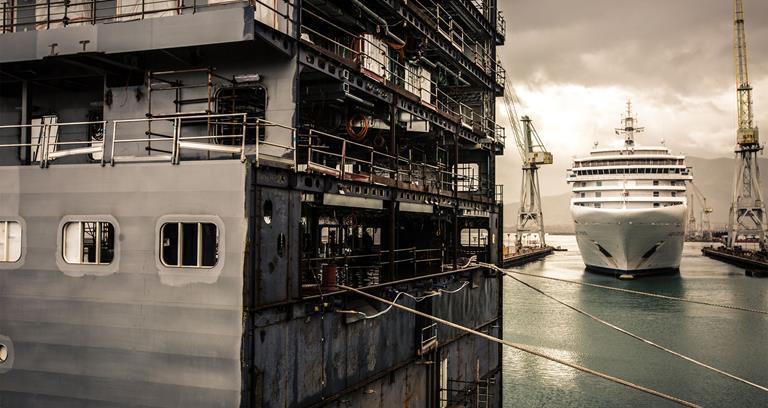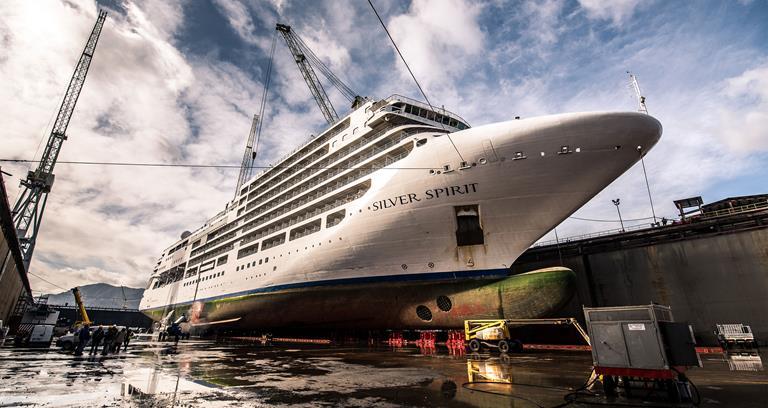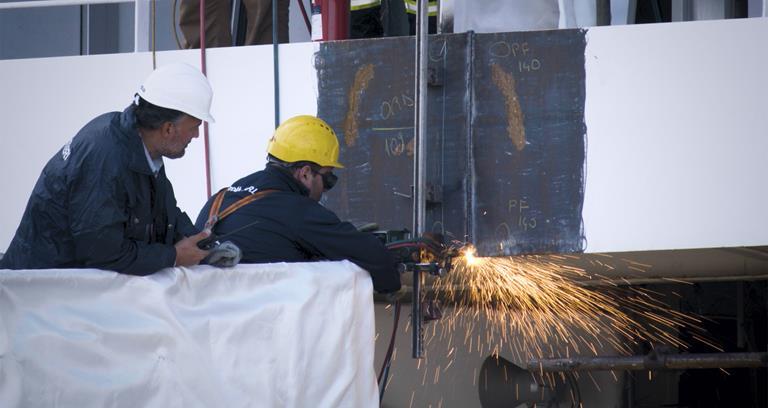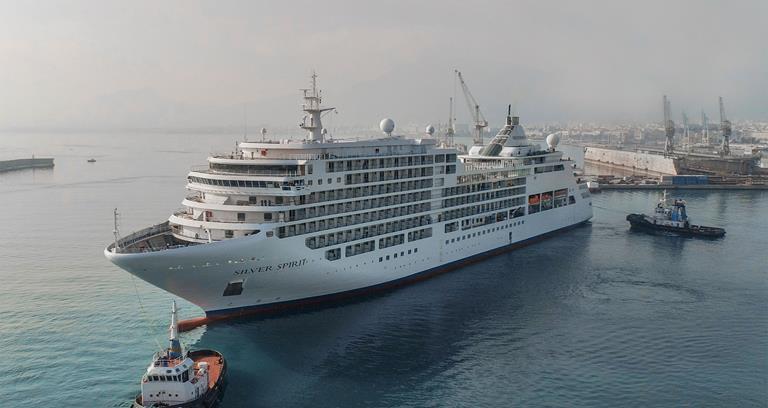 Picture the scene: the huge vessel sits in the shipyard, chopped in two. Awaiting reconnection. Waiting for a rebirth. Waiting to hit the waters once more. That was the scene just last month. The dock was the famous Fincantieri base in Palermo, and the boat is Silversea's Silver Spirit, which has enjoyed a unique transformation: a rare ship lengthening, and the first of its kind for a top-class cruise liner.
The project, an enviable feat of precision naval engineering, required more than 500 specialist workers spending around 450,000 man-hours painstakingly augmenting the ship with its 49ft new section, to increase its overall length to 691.3ft.
To construct the 846,144kg steel segment alone, the yard relied on 100 highly skilled workers applying their magic around the clock. Top-class maritime architectural techniques were employed to dissect the ship, and to move the prebuilt midsection into place, and more care was needed to weld that piece to the two halves.
Andrea Zito, senior vice-president of tech operations and crewing at Silversea, helped explain the intricate procedures behind the first part of the project. "We slid the fore section forward using hydraulic jacks and on sliding shoes.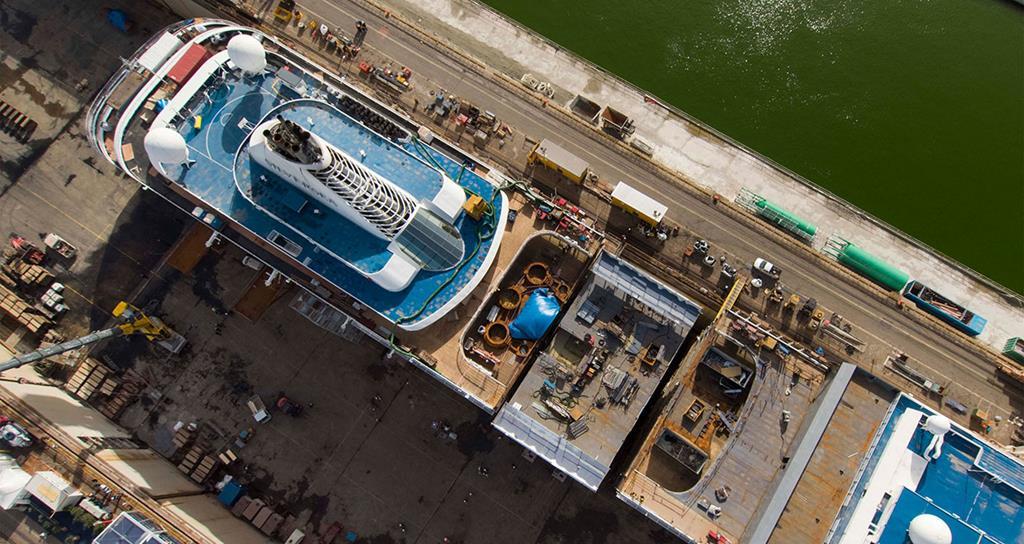 "This is very sophisticated technology; in the past, this was done using water (flooding the dry dock) and the buoyancy of parts. The mid-section was then rolled in, not slid in, using rubber wheels. It was electronically controlled using a proven but complex technology."

Approx. 846 tonnes of steel, more than 26,000ft of piping and nearly 361,000ft of cabling were used in the next phase.
Senior vice-president of services at Fincantieri, Giorgio Rizzo, is delighted that the Palermo dock was involved in the especial task. "The lengthening of a ship always entails a rare level of complexity in a sector with already high technological content [such as] the cruise sector," he said. "[But] we boast recognised experience in this kind of operations."
All the effort was worth it. Aside from enhanced accommodations (and 34 new suites), the longer vessel now boasts more dining options, including four new eateries.
Relaxation and sports options are bolstered too. Not least by the Zagara Spa so popular on its newer, flagship Silver Muse, and where guests can indulge in body wraps or acupuncture, while the shiny fitness centre has free weights, elliptical trainers and complimentary Pilates. On-board communications are boosted by newly installed fibre-optic cabling.
Now the segment is in place the liner has begun its new life – on 6 May it departed for its debut cruise to Barcelona, and everyone involved in this military-precision operation can congratulate themselves on a great job and bask in the wonder of the longer, more hospitable Silver Spirit.
As Zito says: "The ship has a much more splendid form in her new shape. She is a beauty!"
Visit silversea.com