ROKA Mayfair
Featured in the American Express Global Dining Collection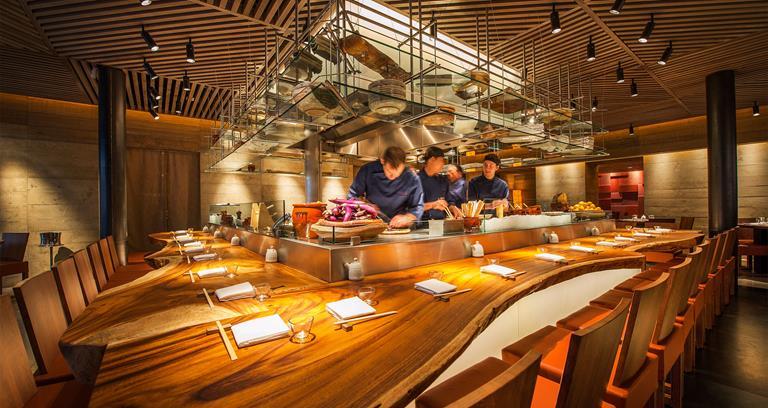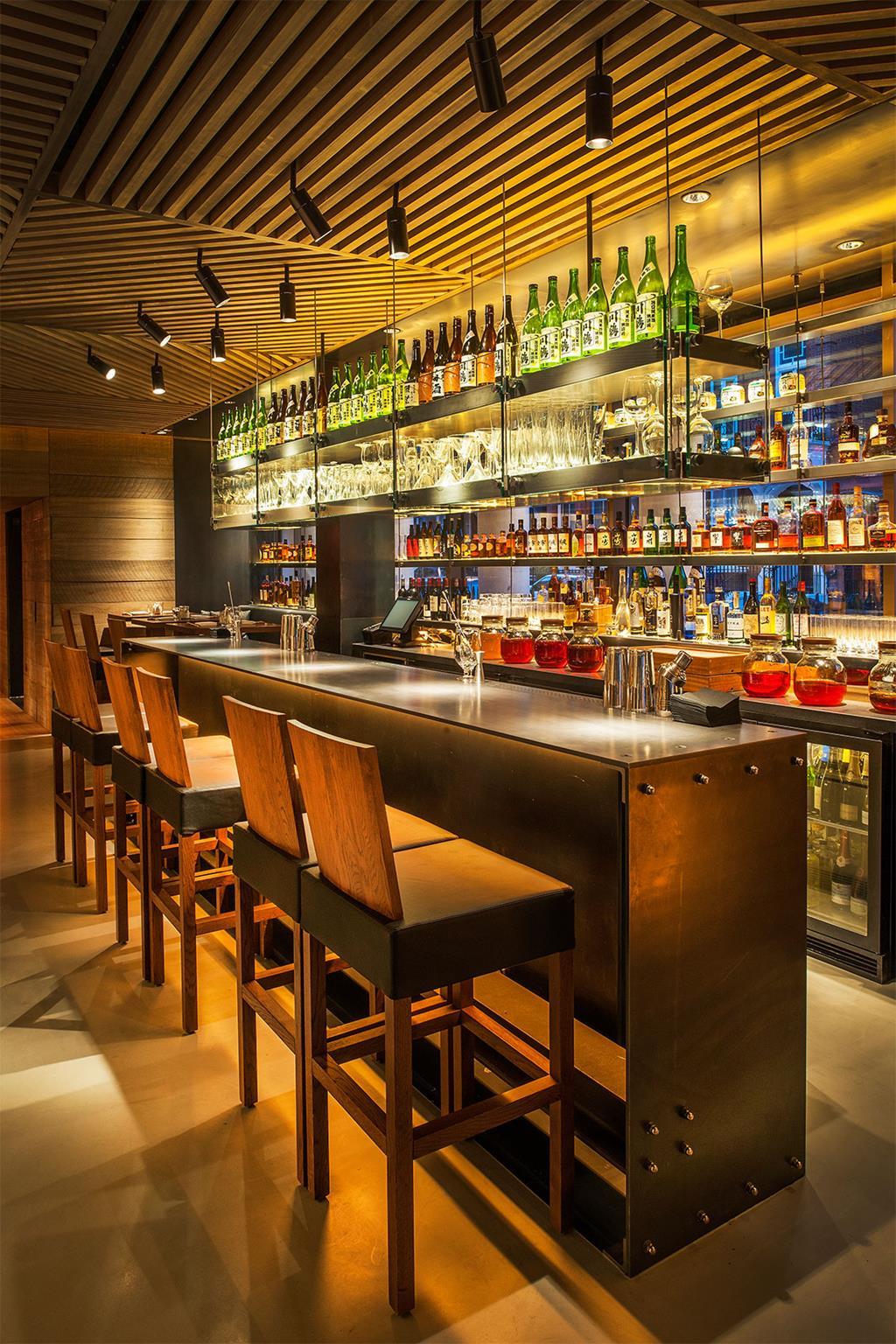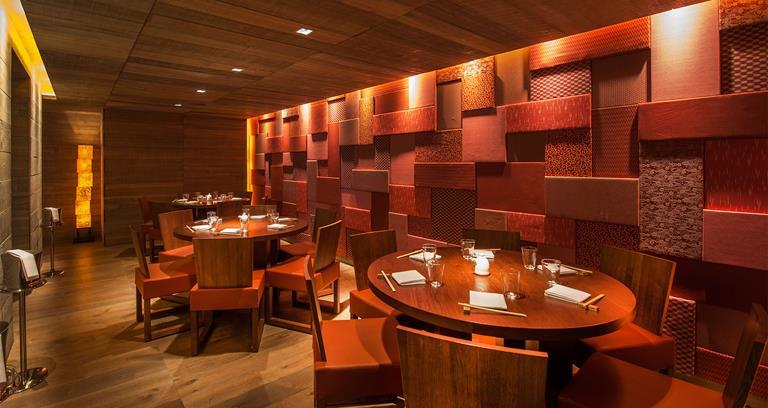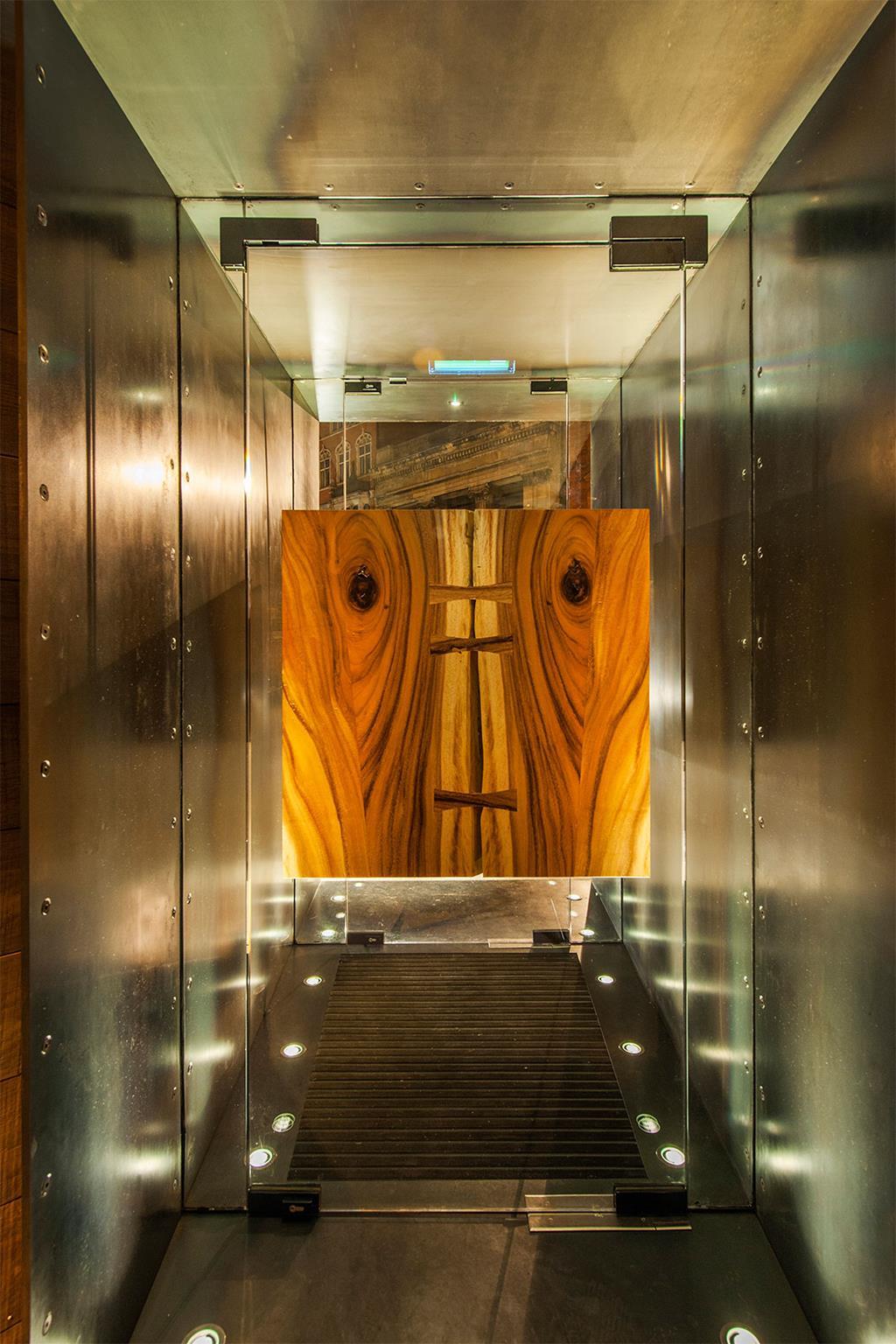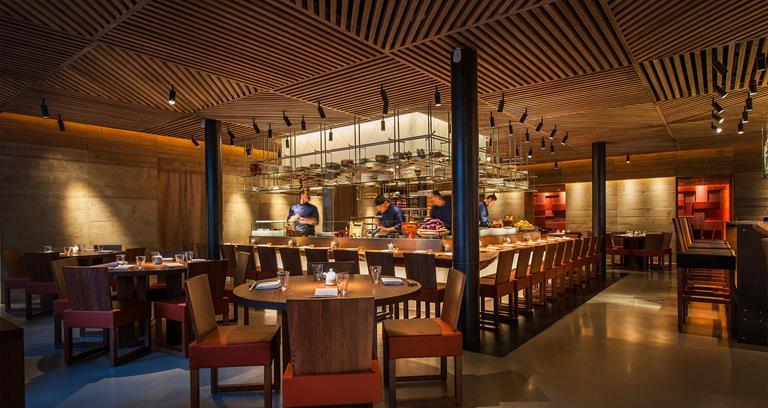 This former bank has been smoothly reimagined as a compact steel and natural wood lined space for impressive contemporary Japanese cuisine.
Scene
The sheer glass exterior of Rainer Becker's Japanese celebration of Japanese tastes and flavours (there are three other Roka's scattered around London) sets the tone for a resolutely modern, infectiously fun evening.
Food and Drink
Order a sake at the bar (the restaurant make their own) and begin working your way through the menu which takes in sushi and sashimi platters but which all serve as sideshows to the carnivorous creations made on the robata grill. The baby back ribs glazed with a spiced master stock packs the desired sizzling punch and the lamb cutlets with Korean spices have an impeccably robust, lusty texture. There's little of the solemnity that comes with many Japanese dining experiences here. You sense the staff had as much fun creating the likes of  'gyu no tataki', seared beef striploin with black truffle dressing, cucumber, daikon pickle and miso tapioca crisp, as you will in devouring it. The whole shebang is set to a soundtrack of throbbing chill out tracks; the 30-something crowd here are definitely here for the beginning, not the conclusion to a big night on the tiles.
Standouts
That open 'robata grill' seems to, quite literally, warm the vibe here and banish what could be yet another frosty Mayfair restaurant. Buzzy, convivial and stylish without being slavish to style, this is a most refreshing addition to W1.
ROKA Mayfair is a partner of the American Express® Global Dining Collection which is a benefit for Centurion® and Platinum Card® Members offering special access to reservations and experiences with some of your favourite chefs.

To make reservations on the go, and gain special access to the Global Dining Collection, visit your American Express App. You'll find dining bookings under the Membership tab. Terms apply.
To download the app for iOS, click here 
For Android devices, click here
Terms: Reservations are based on a first-come, first-served basis. In the event of a reservation cancellation, the Card Member will be subject to the restaurant's cancellation policy, which will be communicated to the Card Member by Concierge at the time of booking. Concierge is not responsible for informing the restaurant of your dietary restrictions or for the restaurant being able to accommodate the restrictions; we do ask that you provide this information directly to the restaurant.
More from the Global Dining Collection