The rebirth of the Hôtel de Paris Monte-Carlo
The tip-to-toe renovation of Monaco's leading hotel takes glamour to new heights
Sponsored by

In January 2019 the Hôtel de Paris Monte-Carlo finished its remarkable transformation; after a four-year, multi-million-euro revamp, the glamorous grande dame returns. The jewel-box Belle Époque palace, which was once frequented not only by entertainment A-listers but also by grand dukes, royals, statesmen and glitterati – has been brought into the 21st century with an ultra-stylish mix of contemporary furnishings and high-tech touches. Unveiling a fully redesigned guest experience, through a complete makeover including its iconic venues such as Le Louis XV Alain Ducasse, Le Bar Américain or Le Grill.
The renovations have also introduced brand-new additions, including a jewellery boutique-lined interior courtyard, new exceptional Suites and chef Alain Ducasse's latest innovative creation, ÔMER.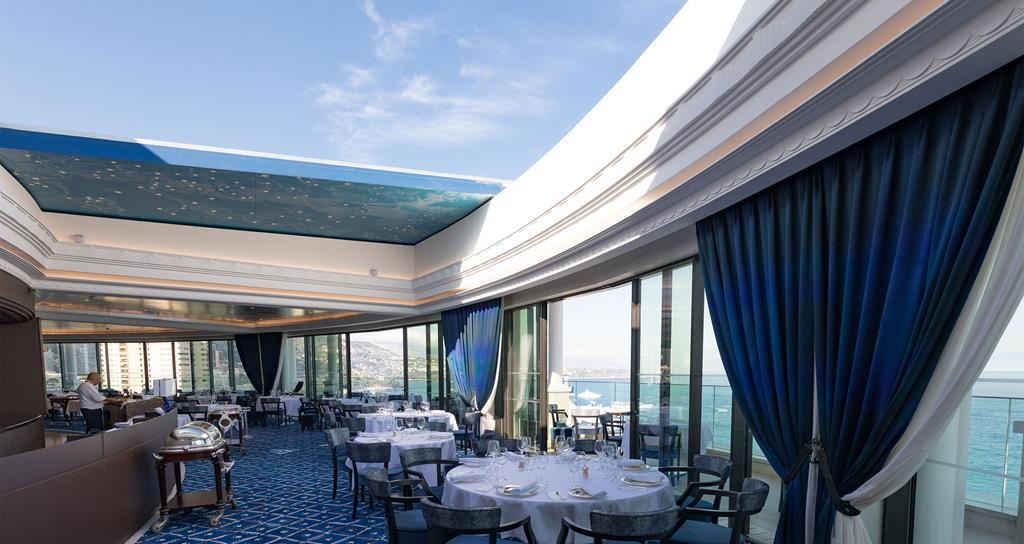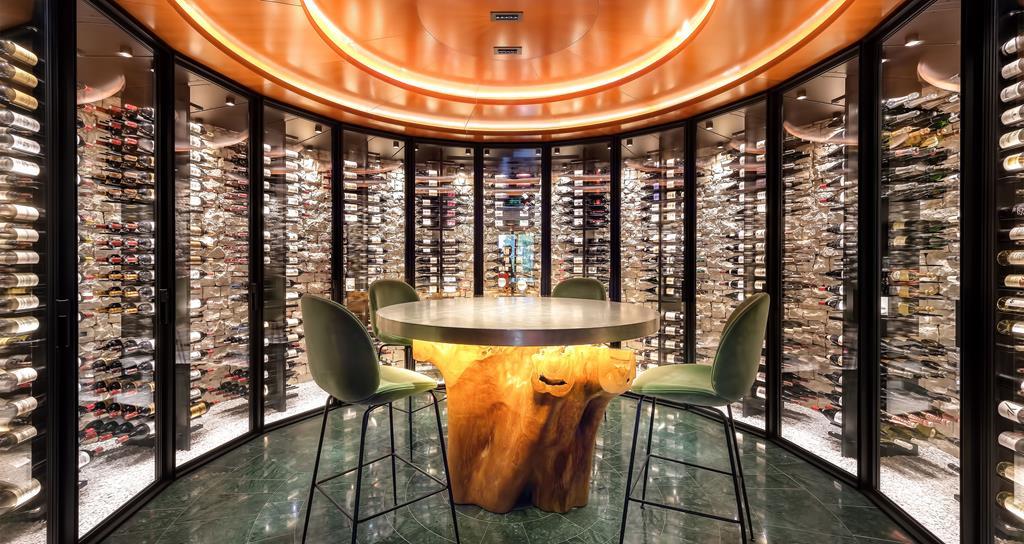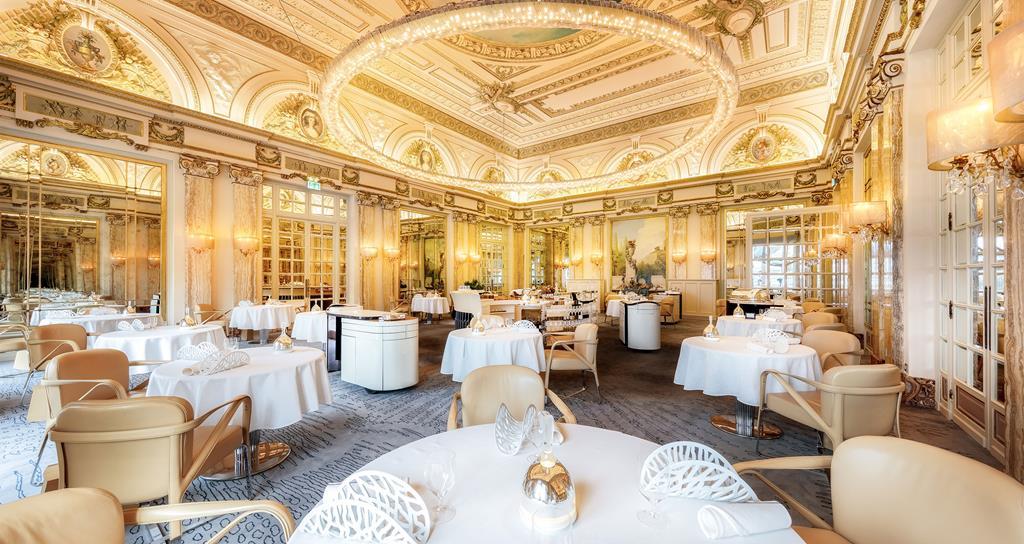 "In Monaco, we're right in front of the sea, so we synthesised different flavours of the Mediterranean to give an idea of the diversity of its culture," says Ducasse. Headed by chef Patrick Laine, ÔMER features a stunning array of dishes from Turkey, Spain, Lebanon, Greece and North Africa. Still going strong is the also recently renovated three-Michelin-starred Le Louis XV – Alain Ducasse, the temple of modern southern French and Ligurian "peasant cooking" which opened in 1987. Completing the culinary trifecta is the sleek spruce-up Le Grill, a one Michelin star restaurant perched on the eighth floor, offering a magnificent view of the Mediterranean.
Even Winston Churchill – once a resident of this historic wing – would hardly recognise his former digs now that the Art Deco Rotonde has been completely rebuilt from scratch. Among the spacious modern rooms of all shapes and sizes are the opulent Diamond Suites, with spectacular vistas of the coast and personalised services of the highest standard.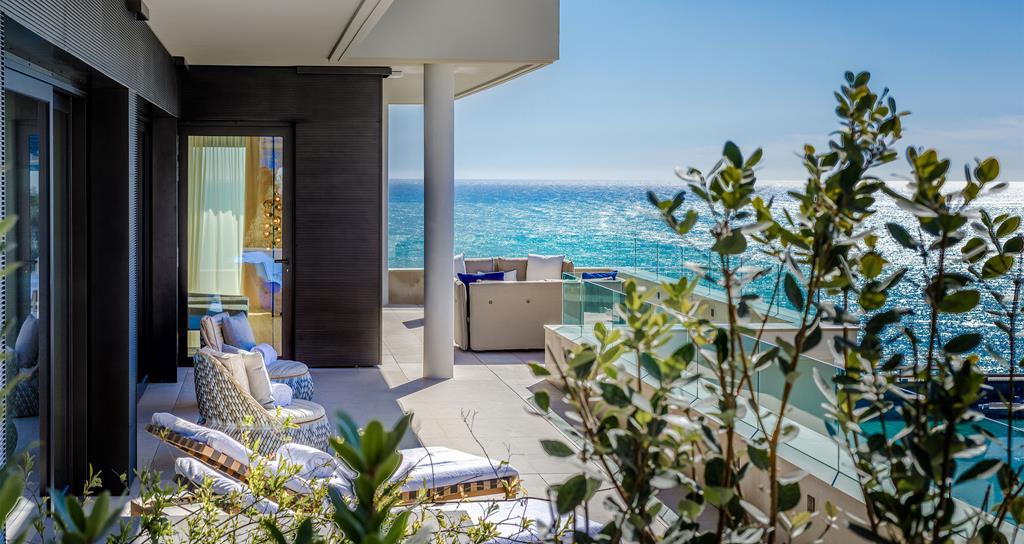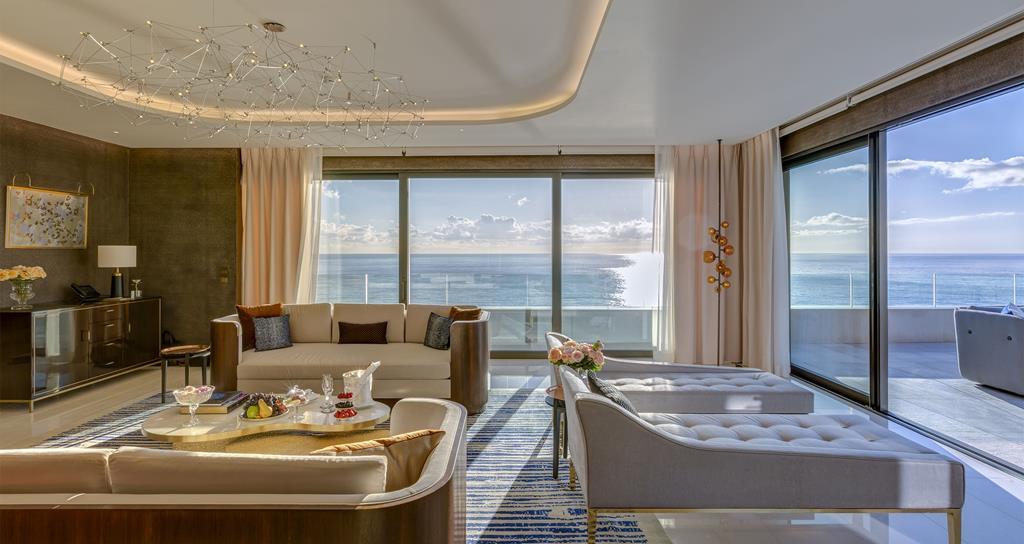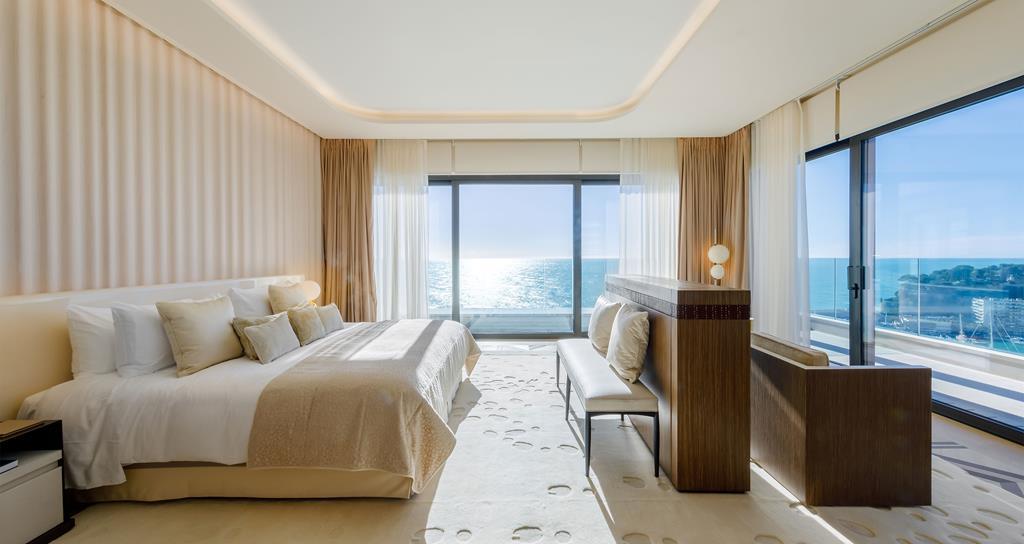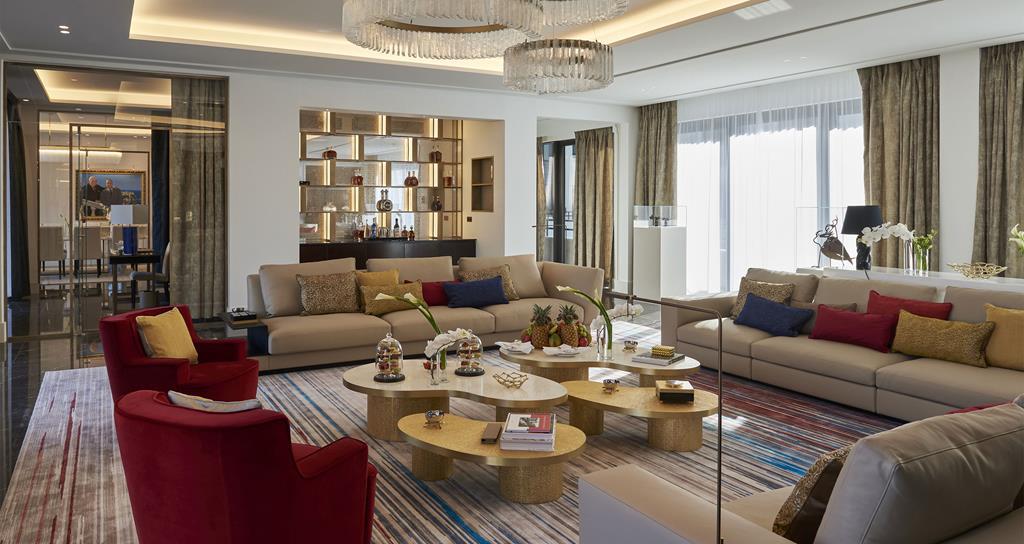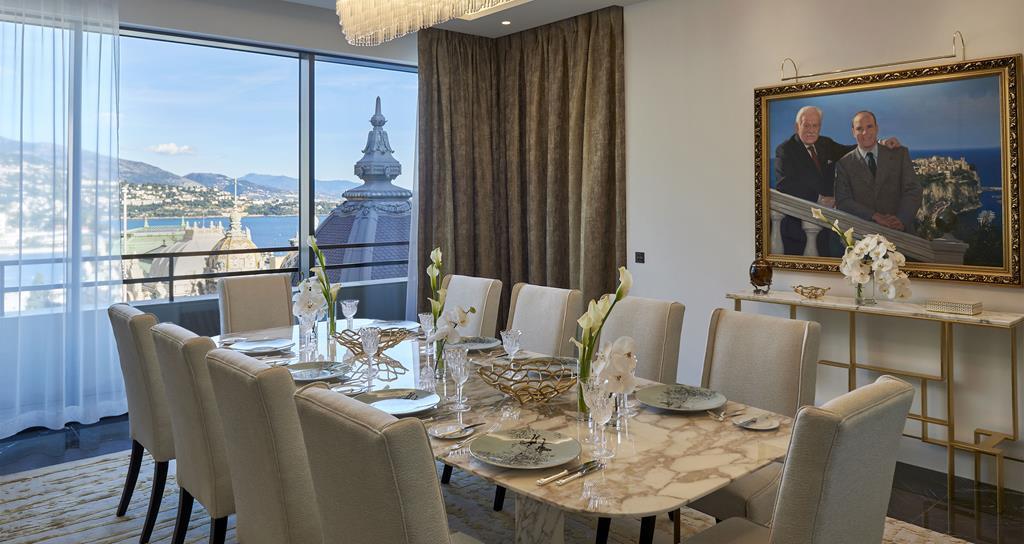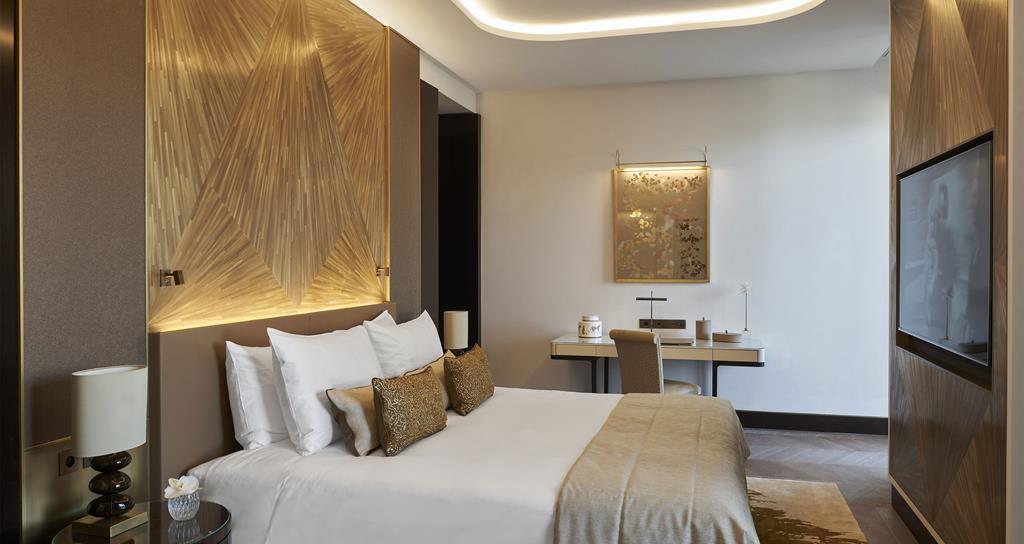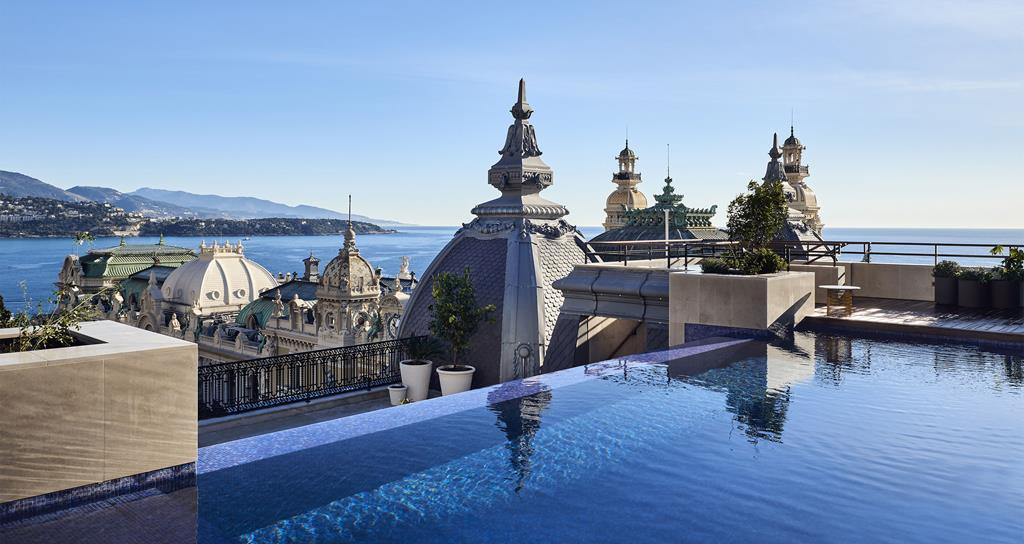 But the ultimate pride of joy is up on the roof: The 983sq m (including 2 terraces of 143sq m & 378sq m) two-bedroom Princess Grace Suite, spread over two floors, which boasts clean minimalist lines awash with twinkly lights, soft gold, cream and pale grey furnishings, cavernous marble bathrooms, a pool, and a jacuzzi. Scattered throughout the suite are some of Princess Grace's own artworks and personal photos, plus an office lined with her favourite literary classics. And the just-opened Prince Rainier III Suite, a jaw-dropping 830sq m extravaganza with a sprawling terrace and a dreamy infinity pool, perched above the humming Casino Square.
Since it opened its doors, in 1864, Monaco's iconic Hôtel de Paris Monte-Carlo has undergone many changes, played host to numerous famous faces and been at the heart of the Principality's social scene. Its storied history has been captured on film and is displayed on our timeline video below:
Take a closer look at the newly renovated Hôtel de Paris Monte-Carlo here or visit the Hôtel de Paris Monte-Carlo website